Learn why it's important to use freelance time tracking and compare the top 5 options so you can get started with more accurate and automated invoicing.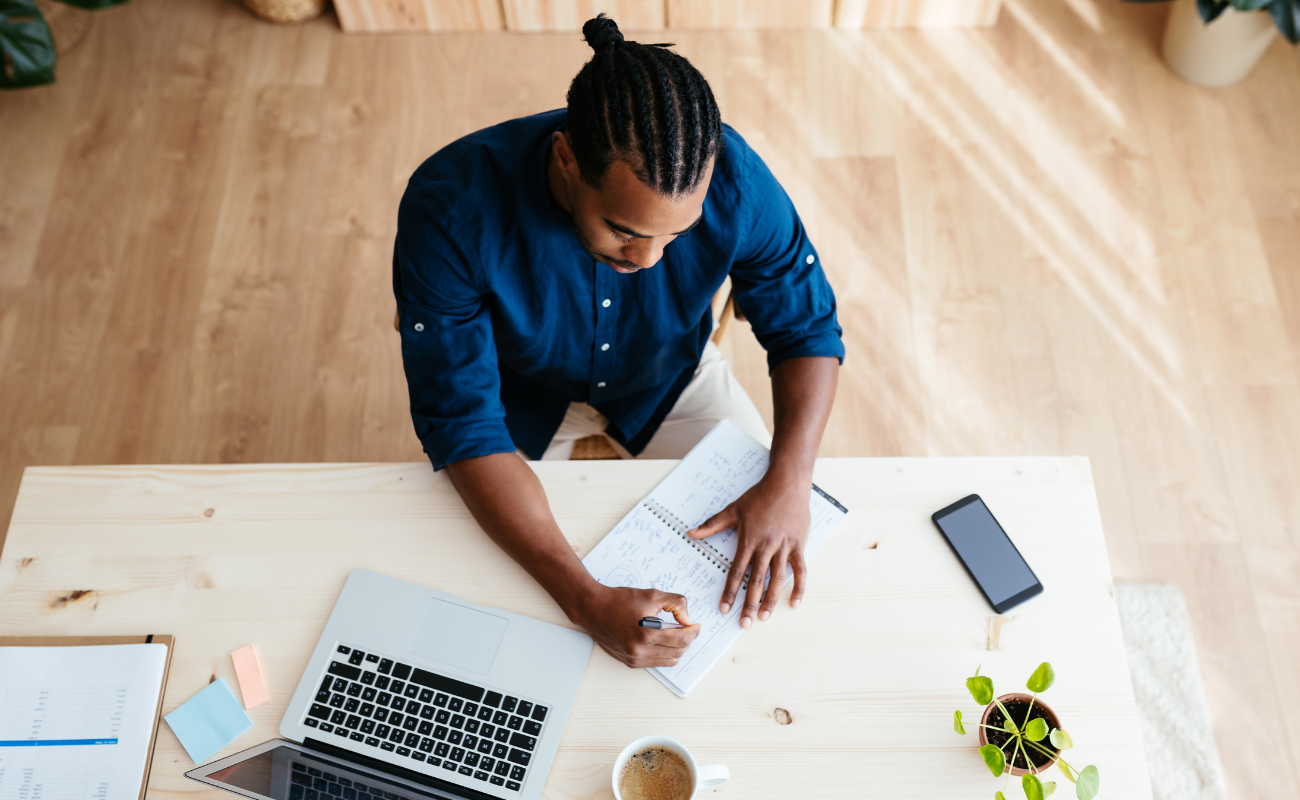 One of the biggest struggles that new and experienced freelancers have is with effective time management. 
Regardless of how you bill your clients, the amount of time you devote to a project will have an exceptionally large impact on whether that project was or was not worth the effort you put into it.
This is why a good freelance time tracker is less of a "nice to have" tool and more of a priority. Time tracking tools will clarify the true value of project-based work, allow for more accurate billing on hourly projects, and can help empower you set realistic rates that improve your earning potential.
Jump to:
Why use time tracking software?
There are various reasons why independent business owners and freelancers can benefit from time tracking and billing software. Overall, it can help you stay organized and create more accurate invoices. Here are a few of the benefits to consider.
More effective task management
Freelance time tracking can help you better manage your projects and tasks. By understanding the time it takes to complete your work, you'll know how to prioritize your time.
For example, perhaps you're a photographer tracking your billable time and you see that you spend eight hours total on editing photos for a client. This can help you block off eight hours within your schedule so you can prioritize that time and deliver your photos in a timely manner.
Simpler reporting
Time tracking apps come with automated reporting features, so you can exactly what you spend your time on without manual calculations. Without it, you may be stuck manually keeping tabs on how much time you spend at an event or a photo shoot, and it's easy to miss an hour here or there. 
You can also see how much time you spend on certain tasks over a longer period of time, like a week or month. For instance, you may not know you spend 20 hours on administrative work each month, but seeing that report can help you make better decisions about your workload and priorities.
Although many clients will take your word for it and trust you're not fudging the numbers, you'll also inspire far more confidence when you can back up your time tracking with verified data. Your time tracking reports will also be more accurate than approximated time entries in a Google Spreadsheet.
Accurate invoicing
The biggest benefit of time tracking is more accurate invoicing. For many freelancers, you get paid through billable time, where you're actually completing work for your clients. Without time tracking, you may just estimate how much time it takes to complete a project, but you can be leaving money on the table.
Tracking your work in real-time helps you bill clients with 100% accuracy, especially if you operate with an hourly rate.
If your project is an estimate, the time tracking can still help you simplify the invoice process. Let's say you estimated a project would take 10 working hours. Instead, once you get the full details, roll up your sleeves, and get to work, you discover it actually took twice as long. You'll need to update the invoice amount you send to your client, and that updated invoice is going to need some justification. A well-designed tool that offers time tracking and billing for freelancers should serve as the proof you need for why the bill was double the estimate.
More strategic pricing
Time tracking data can help refine your pricing strategy by revealing which services or project types are losing you money and which ones are bringing in healthy revenue. You can use that information to make actionable decisions such as raising the price of projects or services to match the complexity or time spent to complete them or even drop services or projects that consistently lower your earnings potential.
What to look for in the best time tracking tool
The best freelance time tracking apps require a bit more than just a start and a stop button. It should identify your time spent working, but also give you more information to make strategic decisions about your billing and pricing.
When you're tracking time, you need the ability to easily distinguish what time entries are associated with what clients. And ideally, a time-tracking app for freelancers will connect to an invoicing function so you don't have to crunch all the numbers yourself.
What is the best time tracking app for freelancers?
Now comes the important question: which time tracker should you choose based on your specific needs? A good app will help you track the time it takes you to accomplish all of your tasks and keep your projects in order. The problem is that analyzing all the different options you have can sometimes be overwhelming. This list breaks it all down without bombarding you with too much information. Take a look to find the time tracker that suits your needs perfectly.
Clockify
Clockify is a cloud-based platform that lets you track work hours across projects through its time tracker and timesheet app. You can log hours using a web browser or their mobile app, and it also allows you to manually enter your hours if necessary. Because it can track employees from any location, it helps you monitor where you spent your time. Other features include:
Calendar
Dashboard
Scheduling
Track time off requests
HoneyBook
HoneyBook offers time tracking software built into its full scope of business management resources, including contracts, invoices, and payments. Because everything is integrated, you can use your tracked time to create accurate invoices as soon as your project is over. One of the best features is its mobile app that allows you to start and stop your project time while you're on the go. Other features include:
Mobile app
Desktop app
Manual entries
Project sync
Custom invoicing
Toggl
Toggl is a time tracking software that offers online time tracking and reporting services for freelancers and small and large teams. Monitor your daily work activities across different platforms to know exactly where your time is going and how you can improve your business productivity. Other Toggl tracking features include:
Background tracking
Calendar integrations
Autotracker
Sync time entries
Freshbooks
Freshbooks is an invoice and accounting software that also offers some CRM functionalities for businesses. That includes a time tracker that lets you understand where you're spending your time and create more accurate invoices for clients. The time tracking tool includes:
Team time tracking
Chrome extension
Mobile app
Weekly and monthly reports
Harvest
If you're looking for a freelance time tracking app without all the bells and whistles, Harvest is another option. It's an easy-to-use time tracking system that also connects with invoicing and payments, but it doesn't include other project management or CRM features. One of its key benefits is how it tracks time based off of your budgets. It also includes:
Automated reminders
Budget tracking
Paypal and Stripe integrations
Team capacity reports
HoneyBook provides all-in-one time tracking for freelancers
What if you could automate lead tracking, client communication, time tracking, and invoicing with one app? The HoneyBook clientflow paltform is a time and cost-saving tool for all independent business owners. HoneyBook allows you to schedule time with prospective clients, send online contracts, track project statuses, and then create and send invoices with minimal administrative time required.
The HoneyBook time tracker can accelerate your accounting thanks to automatic or manual time tracking for projects. Once you track in real-time or manually log your time, the tool will calculate billable hours so you can create and send online invoices with more accuracy.
Time tracking and invoicing for freelancers does not need to be complicated. A multi-functional and integrated time-tracking software can operate just like an administrative assistant, which is a boon for independent businesses with limited resources.
What's more, the type of data that you can pull from a time tracker will allow you to run your business more efficiently. With time data in hand, you can run a cost-benefit analysis of your project or service catalog and then confidently make important business decisions, such as raising rates to match time investments or shifting your focus to projects that increase your revenue.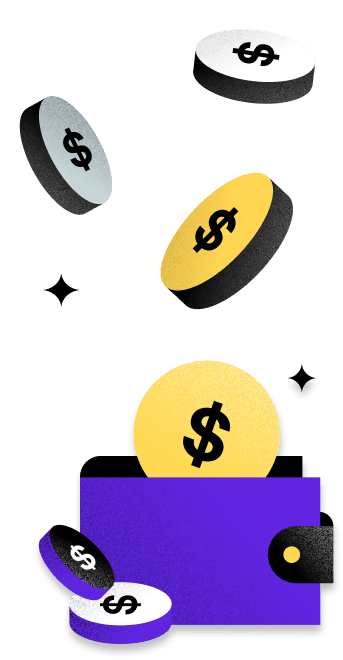 Offer multiple payment options with HoneyBook and get paid directly through your invoices.