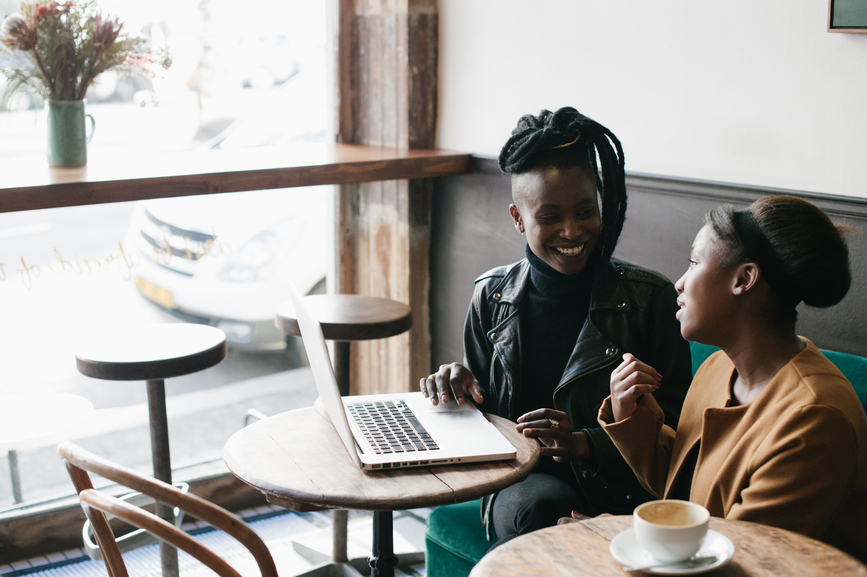 2021 might be the year you need some simple goal setting tips. 2020 started with everyone being so excited about goals and making it their year. Then the virus hit and knocked us all on our butts.
But that's not going to happen again this year. We're wiser. We know what to expect. We're resilient. In the wise words of Vivian Greene, "Life isn't about surviving the storm. It's about learning to dance in the rain." As a result, this year I plan to do lots of dancing!
Even if you only have 2 hours a week to work on your goals, I promise you can make real progress. The secret is in the baby steps.
When you can break down your goals into its smallest parts, they aren't so daunting. It's easier than you think. And, if done right, you can almost guarantee your success with simple goal setting tips that help you stop wasting your time just wishing.
4 Simple Goal Setting Tips for 2021
Simple Goal Setting Tip 1: Be Specific
Before you start working on your big goals, you need to be clear about your desired results. You can't work towards a vague outcome, because you'll never know if you're done.
You can use SMART, CLEAR, HARD or any other framework to create your goals. As long as you have a concrete picture in your mind's eye about what "finished" looks like, you're ready for the next step.
Let's say your goal is to increase sales in 2021. To be specific and exact, you want to increase sales by 10%. Your 2020 sales were $100k, so you want to make $110k this year.
Simple Goal Setting Tip 2:
Flip it & Reverse it
Now that you know what you want to do, let's zero in on the effort acquired. This is where the magic happens. It requires a little bit of creativity, but that's our strong suit!
My simple goal setting tip? You need to reverse engineer your goal. Break it down into the smallest steps. You can get there by asking questions like:
What does progress look like?
What milestones are there?
How many hours will it take?
Whether it's hours, Instagram Direct Messages sent or pages written, list a few ways to measure your progress. And I mean your progress – the effort you'll have to put in.
For example, you control how many times you pitch a podcast. But, you can't control how many inquiries you will receive. You know there is a relationship between the two, so let's tease it out. The end goal is to determine an action you can take daily or weekly to make progress on your goal. (In business-speak, this is called a leading indicator.)
You plan to attract the clients by appearing in front of other people's audiences. You enjoy podcasts and they're a proven fruitful use of your time. Looking over your past pitches, you landed 1 out of every 4 sent. For every appearance, you received an average of 3 inquiries. You're an awesome closer, so you converted 66% of inquiries into clients for an average sale of $2k.
If these conditions hold true, then:
In order to get an extra $10k in revenue, you need 5 extra clients.
To get 5 extra clients, you need to appear on 3 podcasts (note: we had to round up).
Then to appear on 3 podcasts, you need to pitch 12 times.
The smallest step within your control is pitching a podcast.
Simple Goal Setting Tip 3.
Commit
All this planning is for nothing if we don't take action. So throughout the year, your mission is to put in the work.
You've identified the smallest step you have to take. You know that it will lead to results. All you have to do is work the plan. If you do the work, the law of averages promises your success.
You can make it easy for yourself by creating a business process and plan with a system. Deciding what to do and scheduling the time to do it are important parts of any system. Mark out time on your calendar, add a habit tracker in your planner or set an alarm on your phone. Do whatever works for you, or throw everything at it and do them all.
Depending on what your smallest step is, you may want to set it daily, weekly or whatever you deem fit. Personally, I love daily habits because it's so satisfying to check them off in my bullet journal!
To go further and make it super easy, set up a template. In HoneyBook, write a canned email (with prompts to add personalization) and make a media kit as a brochure. It'll make you shine like a pro.
To reach your income goal, you commit to sending 1 pitch a week. Once you've signed all the 5 extra clients you're looking for, you can stop pitching. Until then, you block out time every week on your calendar for you to do the research, write the pitch and click send.
Simple Goal Setting Tip 4.
Refine
You've pitched every week, booked several interviews and signed a few new clients. Let's pause and make sure you're on track to reach your goal. We need to revisit the conditions we used to create this action plan and check in on sales.
One assumption was that for every podcast interview you get 3 inquiries. Pull up your calendar to count the number of aired interviews and inquiries received. Are you still receiving 3 on average for every interview? If yes, great! Keep working the numbers.
If you're getting more inquiries or less, you need to adjust the number of appearances (and pitches!) necessary to reach your goal.
Repeat this analysis on the other conditions. Verify that pitch acceptance, sales conversion and average sale value are as expected.
As a 30,000 foot check, I like to look at the financials. Pull up your Profit and Loss report and look at your current year sales. Compare this to your prior year sales to date. If you aren't on track to hit your sales goal, you need to figure out why.
So far, your revenue is 4% higher ($8k) than last year at the same time. You've booked the 5 extra clients already, so you should have hit your 10% revenue goal ($10k). To find out what went wrong, you review each sale. The average price was $1,500, or $500 lower than you expected. You need to make $2,000 more to hit your goal.
This is helpful information for refining your action plan. Let's keep pitching!
To make $2,000 at the new average sale rate of $1,500, you need 2 more clients. To get 2 clients, you need to appear on 1 podcast. Thus, you need to submit 4 more pitches.
Check off that goal and have a dance party!
You implemented these simple goal setting tips, worked the plan, trusted the process and manifested your goal! It wasn't even difficult because you had a system to chip away at it week after week. Plus, you tracked your progress.
Now that you've had success using this approach, you can apply this approach to other goals. By setting clear goals and breaking them down into the smallest effort, you can tackle any goal.
Keep it up! By the end of 2021, you can bask in the satisfaction of completing your goals with these simple goal setting tips.
Ready to jump start your business processes and planning? Get our Business Processes & Planning Ultimate Guide.
Plus, 6 more posts you might like:
Tracking and Automating Your Business Processes
How to Streamline Bookkeeping for Your Business
My Best Business Planning Tool: Why Boundaries Make Me a Better Businesswoman
How to Perform a Quick Marketing Audit to Develop Your 2021 Strategy
6 Workflows to Keep You Sane (And Boost Your Profits)
Creating a Goal Map for Personal and Professional Goals