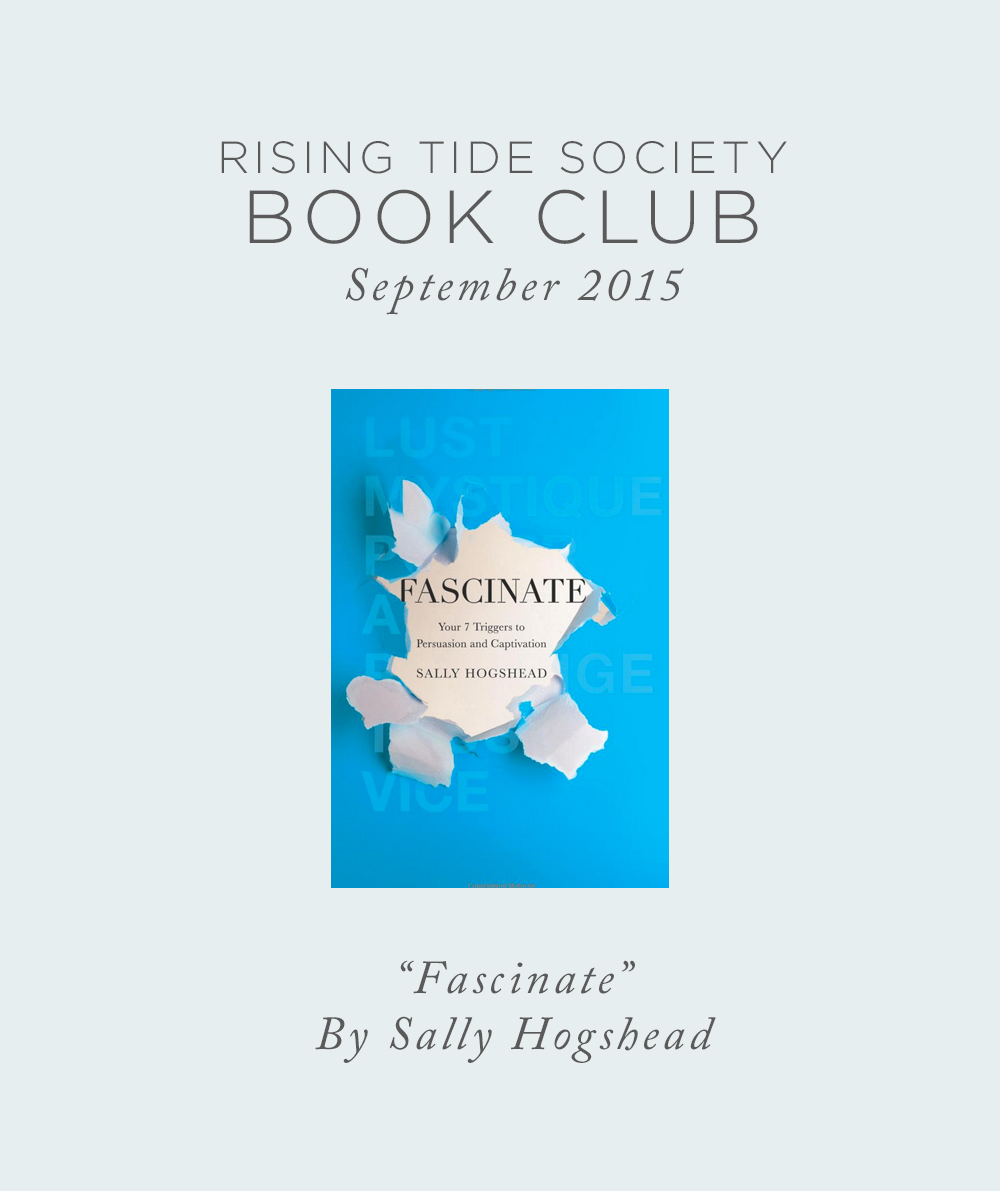 In our September book of the month, author Sally Hogshead breaks the bonds of traditional branding. She says that all successful brands rely on seven "triggers": Lust, mystique, alarm, prestige, power, vice and trust. She walks through each trigger and challenges readers to think about the triggers they're eliciting – or trying to elicit – because it's those triggers that make brands fascinating.
Brands that rely on fascinating messages disrupt the status quo. They force us to think differently about ourselves and our world. Fascinating brands force competitors to re-align and change the way the market acts.
Exercises in the book and online walk you through figuring out which triggers naturally align with your brand, and what you can do to both enhance and offset those triggers. For example, a brand whose strongest trigger is trust could benefit by bringing more lust into it's messaging. (That doesn't mean it needs to start using photos of models in bikinis – lust is the anticipation of an experience.) So a brand built on trust, like Disney, could include decadent photos of food or an image of a child staring up at the Magic Castle. Lust makes the ordinary more emotional and forces people to stop thinking and start feeling.