Small business scaries happen to the best of us, whether it's Halloween or not! Three members share business moments gone wrong—including not getting paid 😱—and how they banished them for good.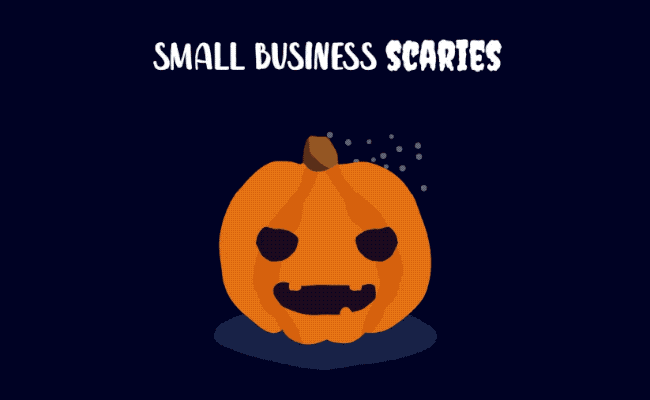 Halloween is one of my favorite holidays. Yes, it's true, those other holidays have turkeys and snow globes and presents. But what they don't have? Scary movies. I know, I know, most people would beg to disagree. Between the "Who's behind that door?" and "Don't go down those stairs!" moments and something big and loud jumping out that stops your heart for just a second, there's so much tension and then a great big release. What's not to love?
But if you can't stomach things that go bump in the night, I've got three spine-tingling tales about business moments gone wrong. They're just as scary (because our businesses are our babies) but without the ghosts and zombies. Keep reading for our HoneyBook members' small business scaries and learn how they banished them.
Dana's Small Business Scary: Not Getting Paid 😱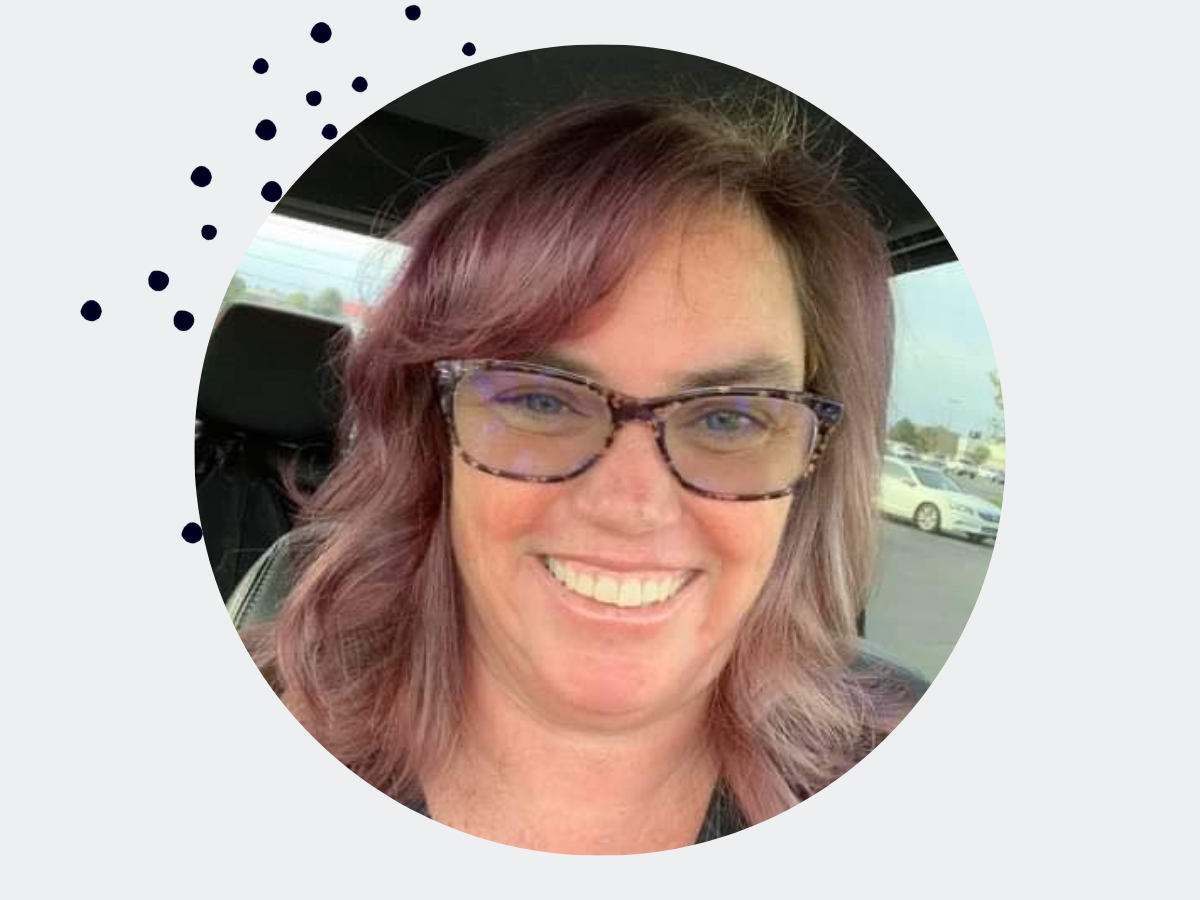 Imagine your marketing efforts are working great and you've managed to move your leads to want to pay and become new clients. Plot twist: they can't pay! Dana's small business scary was a nightmare for everyone since they weren't able to move forward.
"I had been using another client management system and there were glitches in the payment system so people couldn't pay. My customers were frustrated, and that experience reflected poorly on me," Dana, a Virtual Business Manager and Systems Setup Specialist at i2iHype says. "I spent over a week going back and forth with their tech support team, and in the end, wasted more time because I had to go into another system, like QuickBooks, to send another invoice."
How Dana Banished the Scaries
"HoneyBook popped up for a free trial, so I set it up and created invoices," Dana says. "I sent them out, they got paid and it was done."
To get paid, Dana creates and sends a HoneyBook Proposal (that's an invoice and contract in one!) after talking to an inquiry. They click, sign, pay and DONE! After the online invoices are paid, she sets it up so that HoneyBook automatically starts sending another email sequence to start the onboarding process, which includes a Questionnaire to fill out or instructions of next steps.
Thanks to HoneyBook, Dana's horror story has a happy ending, and she was even able to leverage HoneyBook to increase her conversion rates.
Molly's Small Business Scary: Re-Doing the Same Tasks Over and Over Again—Leaving Clients Hanging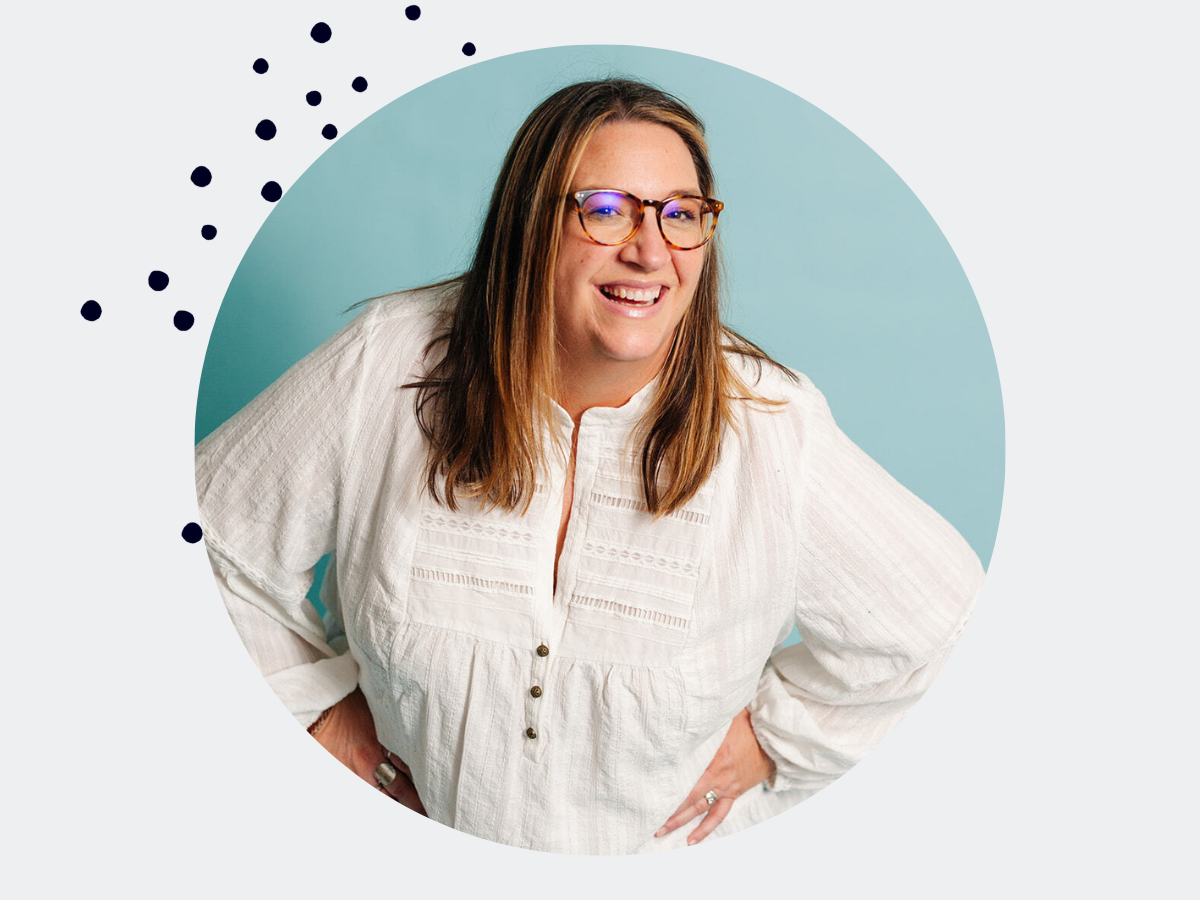 Another big fear as business owners is growing our business so fast we can't keep up! Molly Balint had to face this when she noticed she was getting caught up in the simple admin work like sending confirmations and follow-ups.
"Every time someone purchased a 1:1 session from me, I was re-writing the same email with the same questions over and over again. Many times people would purchase a session or audit from me and not receive a confirmation or information on how to schedule time on my calendar. I felt like I was leaving my clients hanging and spending way too much time re-doing the same tasks over and over again," said Molly, a business mentor at Farmhouse Creative Marketing.
How Molly Banished the Scaries:
The right tools can help your business grow and remove the fear of handling too much at once. Using HoneyBook, Molly was able to streamline her processes to take work off her plate, save time and make her clients happier.
If someone is ready to book a 1:1 session, they now submit the HoneyBook Contact Form on Molly's website. And as soon as she receives the inquiry, she uses HoneyBook templates to respond quickly and provide next steps for a smooth customer experience.
"I have a template set up that allows me to send them an invoice and a link to schedule their consultation session on my calendar as well. Because they are scheduling a 1:1 consultation, the part of my scheduler that they see is specific to scheduling this type of session. This is key because I can block out times and days in my calendar when I know I'll have calls scheduled, and I can work my other business plans around these blocked off times," she said.
Want to learn more? Read how Molly organized her coaching business to get more clients.
Ce'erica's Small Business Scary: Manually Tracking Everything
Ce'Erica of FRSH Marketing, Branding and Design found herself spending time on her business operations every day, tracking whom she needed to follow up with, which client owed payment when, and everything in between. She updated a Google Sheet with outstanding/received payments and took notes on the last communication she had with every client. All of this manual tracking meant less time for actual design work, let alone strategizing how to scale her business.
How Ce'erica Banished the Scaries:
Ce'erica uses templates and HoneyBook Automations with client workflow automation software to automatically follow up with all her inquiries. "For about half of the emails I send, it's not actually me sending them. I'm so big on making templates and using Automations because it saves time, and it makes clients feel like they're talking to me. With HoneyBook, clients 'talk' to me 2-3 times before I actually ever really communicate with them."
After she talks to an inquiry, she sends them a proposal using proposal software and keeps track of everything in one place in their project workspace. "I have a HoneyBook template for the proposal, too, and only need to change a portion of text to reflect what we talked. I create this in HoneyBook and send it from the client's project workspace so it's easy to keep track of everything."
Want to learn more? Read how graphic designer Ce'Erica booked 80% more clients in half the time.
The Small-Business-Scaries Buster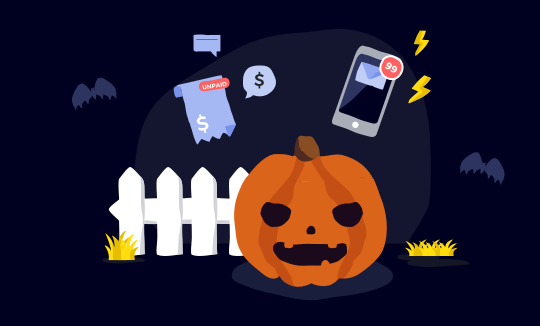 This spooky season, make sure your fear comes from horror movies and scary tales – not from your business! While small business scaries happen to the best of us, banishing them is easier than you think with tools like HoneyBook. You can create workflows that automate responding to your inquiries ASAP, send proposals and get paid!