The Heroes Series is a new feature of the Rising Tide Society, focused on lifting up emerging voices in the creative and entrepreneurial community. This series is brought to our community by the Creative Council – a team within the Rising Tide Society dedicated to serving as a creative think tank to foster a community over competition mindset and to build intentional relationships to create an environment that is focused on empowerment, encouragement and education. We're starting this series to lift up new, emerging, and storied voices that have something to contribute to the Creative Economy, starting with an interview between Creative Council member, Joni Whitworth & Saria, an up-and-coming, Egyptian-born wedding vendor in the Portland, Oregon area. Today, we are excited to share her entrepreneurial journey with you, in her own words.
—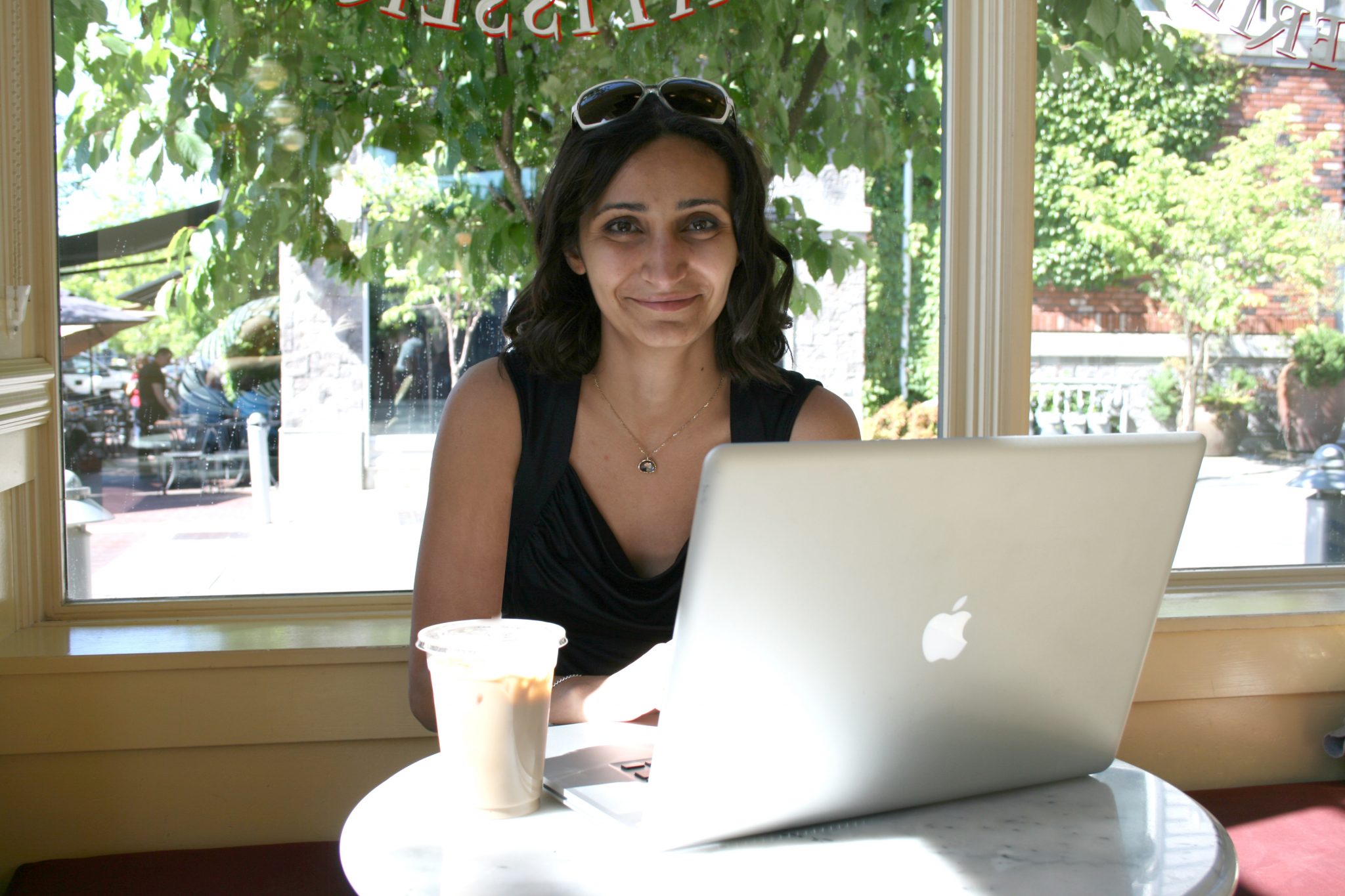 I've been living in Portland since 1998. I went to the University of Portland and got my BA in Marketing. After that, I moved to Italy for a year to study Graphic Design. I'm a designer by trade; I love everything branding! My work experience has been focused on branding and event planning, but after a while of working a full-time job with long hours, I was drained. I felt like I wasn't able to give 100% to either my job or my family (or myself). I wanted to do something I had a say in and a stake in, and something I would enjoy and nurture.
This is how I found a perfect niche for myself and decided to open Vintage Meets Modern. Being part of a special celebration, especially a wedding, in such an intimate way is a wonderful place to be. It's how our stories get written—through words, through photos, through those that surround us, through those that love us. I love building my brand, collaborating with others in the industry and being my own boss.
Failure is part of entrepreneurship. I've had a couple of failed inventory investments. I have a vision for my business that involves carrying wedding rental inventory that is unique and high quality, and I have unfortunately worked/hired a couple of businesses or individuals that did not come through for me. This resulted in both time and money lost, which was hard to swallow. I did feel like giving up for a brief moment, but turning one year old and looking back at the small accomplishments, knowing I could only grow from here, was an incredible feeling.
Self promotion/marketing can be a challenge. I've always shied away from "sales" jobs because I used to lack the confidence and persistence that it takes to sell something. When it's your own business and you believe in your product or service, however, you can slowly break that barrier. You can gain confidence and learn to sell to clients. Then, once you do get a client, you treat them like royalty! Be good at customer service, be proactive, address ALL their concerns, be on time, and do extra unexpected things that you know will make them happy.
I've felt marginalized within the business community because of my race, but I advise creative entrepreneurs in marginalized groups to go be brave and go ahead with what they want to do. I've always thrived on being "different"! I think it's a positive to stand out, not a negative. Have confidence in yourself and your abilities and go for your dream.
For more information, please visit www.vintagemeetsmodernpdx.com or email [email protected] .