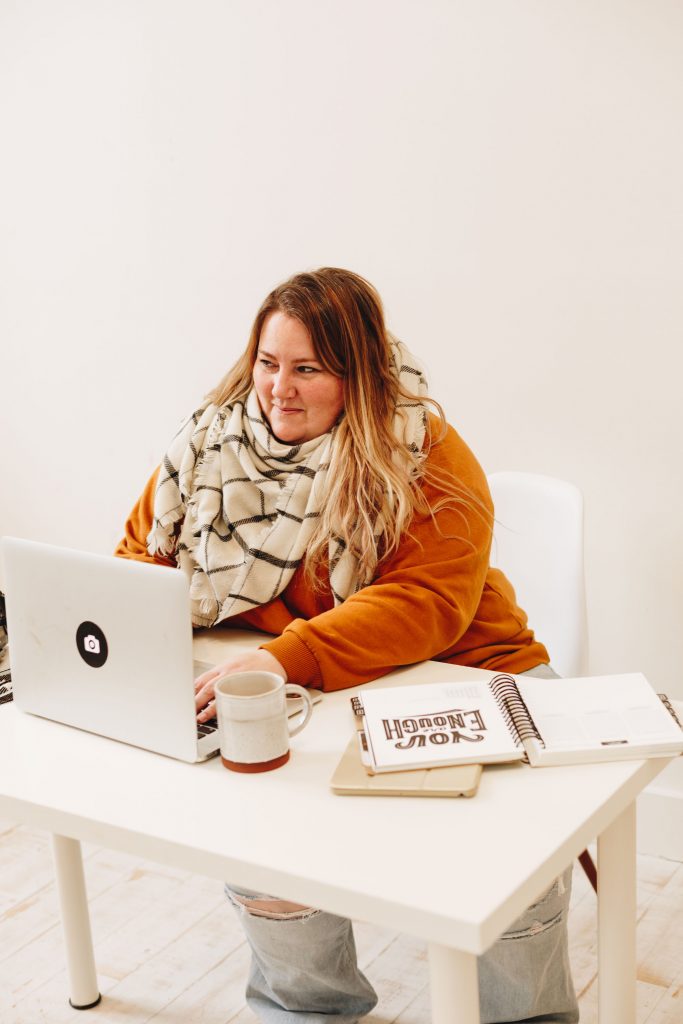 We need community now more than ever. While we are all doing our best to hunker down at home, we can also practice intentional online connection to support each other. We're even doing that here at Rising Tide. For the first time ever, we're taking our local chapter meetings online! Here are some tips that we've compiled with the help of Lauren Nygard, who leads our Military Chapter, and Kit Gray, who leads our Creative and Chronically Ill Chapter. 
Do you have a Facebook group for your business? Use it to help fellow creatives feel connected and supported. 

Come up with discussion questions to create text-based discussion 
Try using the social learnings tab to create a space to engage outside the main feed and keep topics of interest organized
Schedule social video chats
Video Chat Hosting Services
We recommend using a video platform that allows for LIVE CLOSED CAPTIONING (CC) so participants can use it if they need to! Try one of the following free services for video chats:
Zoom (free account)

Has live closed captioning (CC) capabilities that you must turn on in your account settings. It is automatically toggled off.
Free for a 40 minute limit
Up to 100 attendees 

Google Hangouts 
Skype 

Easy access of live closed captioning (CC) for attendees
Free for limit 10 attendees
Tips for Success: 
RSVPs for online events are typically less concrete than for in-person ones

Try to be patient and understanding that you will have no-shows if you host a video chat

Online calls tend to be shorter than in-person meetings

Expect to max out at 40-60 minutes

Like in-person meetings, a personal follow-up before the video chat should help decrease no-shows and let attendees know you are excited to connect
Remind your attendees of the 2 golden rules of online meetings

Bring headphones to reduce echo feedback on computer mics
Mute yourself when someone else is talking

As the video chat facilitator, log in early so you are the first face seen to welcome people in as they join
Plan ahead with a brief agenda

Write down questions around a specific topic to keep the conversation flowing

Turn a social chat into a virtual co-working session

Come prepared with what you're currently working on, want feedback on, or what to ideate on!
It doesn't have to be perfect! Setting aside time to connect with our community virtually might help us feel less anxious and find new ways we can support each other.