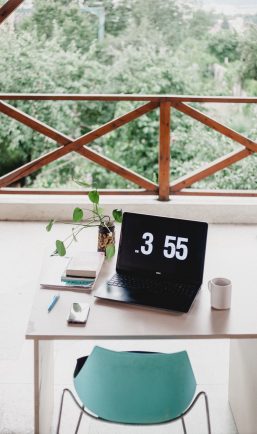 When I first started out, I was a complete mess. I was doing everything the hard way and had no idea how to make it better. When I thought about my "why," which is to spend more time with friends and family, I knew something had to change. I heard and read so many discussions about different programs and productivity tools such as "this vs. that." ​Spoiler Alert: ​There is no right answer to any of those, everyone is different and therefore everyone's business blueprint requires something that fits their company and helps them work more efficiently. Something that might work well for others may not necessarily work well for you! The truth is you just have to try it out for yourself and see how you like it – ​it's that simple! Today, ​I am going to share 3 tools that I totally can't live without and how they have transformed my company.
3 Best Tools for Work Efficiency
Acuity
​:
This is an online scheduling tool that helps you maximize your time and work more efficiently by allowing clients to book their own appointments on your calendar. I used to go back and forth via email about finding a day and time that works best and now with just a few clicks each client can see my availability and select a time to chat. I also love how it syncs with my Google Calendar, and I have it on my phone so if I have another commitment, I can add it to my Google Calendar and it will block that time frame from my calendar in Acuity. ​It's that intuitive!! ​Acuity also let's me add in questionnaires as well, so if clients want to schedule a particular meeting such a "quick chat," I have questions that correspond to that type of meeting. Another amazing feature is that you can auto send reminder emails. I have one set for 24 hours in advance and 1 hour in advance. It's amazing! I also only want to schedule 3 meetings in one day, so after 3 meetings are scheduled in one day, it automatically says I'm unavailable that day! This program is life changing and has saved me so much time to say the least!
Asana:
This is another online tool that helps you manage your projects and increase your productivity. I use this program with the leadership team for our TuesdaysTogether group to stay organized and to track our progress. I also use this program as a checks and balances system for each of my clients on the back end. I love that you can assign a task to a person and add a due date. The best part is that Asana will send you emails reminding you that your task is due soon so I can stay organized with all of my clients. I use the same template for all of my clients and I can just copy the template and update the name. This saves me so much time! I also use Asana for smaller projects that I may have such as styled shoots or group projects. There is so much you can do with this program, I even use it to organize my marketing plan and yearly goals and create deadlines for myself! I love how you can choose to have each project in a list view or a board view as well. All in all, Asana has kept me organized and on track!
I love HoneyBook so much, and it has completely changed the way I do business. My clients LOVE the online contract signing and payment feature. They appreciate that everything is all in one place and they can even sign up for autopay, which has been one of my favorite features​! It makes things super seamless for my couples, and I am all about it! I also love that I can embed a Honeybook contact form onto my website so when I get a lead all of their info is in HoneyBook and it automatically creates a project. Once I get a lead, I have it set up in HoneyBook to send a personalized (I address each prospective client by their name which is really important to me) automated email. I also add my Acuity scheduling link if they want to take the next step and set up a "quick chat" with me. No more scrambling to write an email when I get a lead… they get it right away, and I just sit back and let my workflows and automations do the work for me, knowing it provides the best efficiency as a creative as possible. It's such a relief and saves so much time!
Remember,​ find the program that fits your style and company. Not every tool is right for you even if it works for someone else.
HoneyBook, the best crm for solopreneurs, streamlines everything you need to manage your business into one place. Manage projects, book clients, send an online invoice and get paid through our online payment software. Now peace of mind comes with just one login.
Want to learn more about work efficiency, systems, & workflow?
Get our Ultimate Guide to Work Efficiency, Business Systems, and Automation here.
Plus, 5 more posts you might like: