Are you thinking about redesigning your website but worried about SEO? Here's how to ace a redesign without sacrificing rankings.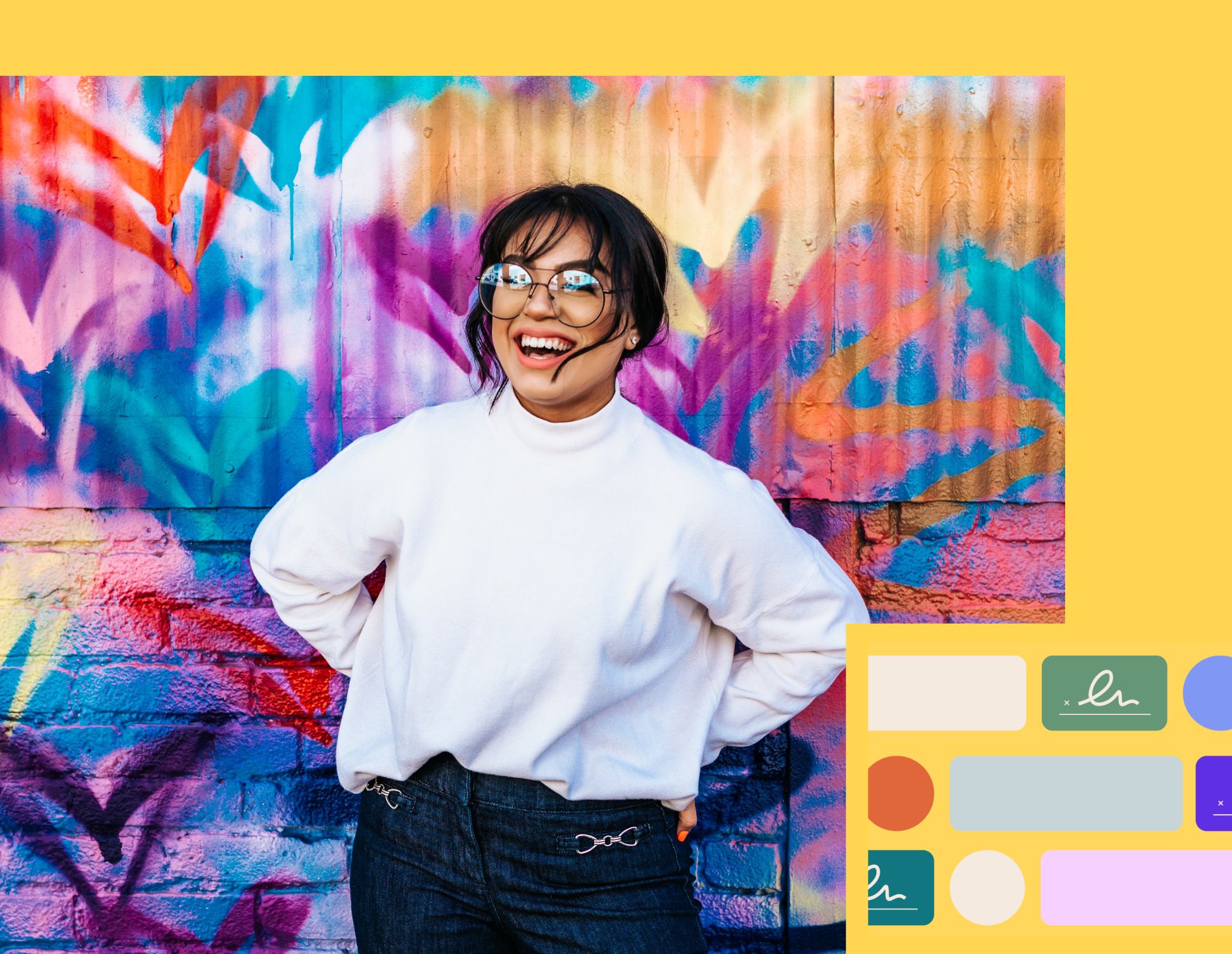 Having a website that's been established for a long time is great for your business. However, when you feel like you're not keeping your visitors engaged, your website is visually outdated, or you're suffering from low conversions and high bounce rates, it might be time for a website redesign.
There are many things that you need to consider when you decide to push through with a website redesign. First, you need to establish your redesigning goals and make sure to align your brand with your ideal changes. You should also take a look at your branding and messaging to ensure that appropriate changes are made there during the redesigning process that support your goals. Some other things that you need to think about are what your competition is doing, as well as the latest web design trends.
However, one of the most important things you need to do when redesigning your website is to protect your site's SEO value. Doing this is essential to helping you keep attracting your target audience and benefiting from your prior digital marketing efforts. After all, your new and improved website will be worth nothing if your intended audience doesn't even get to see it.
Jump to:
Complete a website redesign without losing SEO
Redesigning your website while also prioritizing your SEO might seem like a daunting task. But by following the right steps, you can easily complete your website redesign project and keep your site's SEO value at the same time. To help you with the process, here are the steps that you should follow:
Take inventory of your existing website
Before you change anything about your website, you should first take inventory of your current site. Since every page on your website is important when it comes to SEO, you wouldn't want to miss a well-performing page just because you forgot about it.
To take an inventory of all the pages on your existing website, you can use your sitemap. This step is easier if you're already using a content management system (CMS) that automatically generates a sitemap and keeps a running inventory of your website's pages. You may also already have a manually made sitemap that you can use to cross-check your website.
If you have a small website, you can find a list of all your pages using Google's index. Searching for "site:yourwebsite.com" will allow you to see all your website's unique pages that Google has indexed. This tip might be impossible to do for larger sites because combing through every page of Google's search results is inefficient and not very feasible.
Once you have a list of all your website's pages, you should start auditing your site's SEO features. This includes testing your website's speed, sitemap, headings, metadata, canonical tags, and other factors that may affect your website's SEO performance.
What about webpage features?
If you currently are missing assets like a contact form or a service selection page, now is the time to add those things. Having a contact form funnels leads directly to your clientflow and allows you to respond in a reasonable amount of time. Say goodbye to lost leads!
Pro tip
Always have an attorney review and approve your contracts before sending them to your clients.
Create a staging site
The next step in your website redesign process is to create a staging site, which is also called a dev site or test site. This is where you'll apply the design changes you want to implement on your existing website.
This part of the website redesign process is important because you want to prevent search engines from crawling and indexing an incomplete version of your site. Doing this will also help you keep your target audience from seeing web pages that are under construction and are not ready to be used yet.
Once you've created your staging site, you just need to complete a few more steps to ensure that search engines are not crawling and indexing it. If you're using WordPress for your dev site, you can click the "Discourage search engines from indexing this site" option under the Search Engine Visibility setting.
You should also add a "noindex" meta robots directive to every one of your pages to make sure that they are not indexed by search engines. Additionally, you should take the time to disallow all robots from crawling your staging site using your robots.txt file.
After all these, you can begin implementing your design changes and completing your website redesign without worrying about hurting your website's SEO.
Audit your staging site
Once you've completed all the changes you want to make on your staging site, it's time to proceed with the audit. Doing this is important to see if there are any errors or mistakes on your website that could affect its SEO.
If you only implemented design changes, such as making your web design responsive, auditing it will be much easier. Your website's color scheme and the spacing between HTML elements using CSS won't hurt your SEO performance.
However, if you made a more comprehensive overhaul of your existing website, you should be prepared for a whole website redesign SEO audit. This should include checking your staging site's design changes, combined pages, complete details, and SEO features.
You should also look out for some of the most common issues that occur during a website redesign audit. Most of these are often caused by combining pages, deleting pages, and changing URLs.
First, you might experience SEO value loss when you decide to combine pages. For example, you wanted to combine pages A, B, and C and put all the information on page A. By doing so, you're eliminating two pages that might have had valuable backlinks from other websites. This can affect your SEO performance especially when a user clicks on those backlinks and is redirected to a "Page Not Found" error.
You might also encounter problems when your pages are relocated to a different URL, no matter how small the change is. This issue would cause search engines to take a long time to drop the old URL from their index, index the new URL, and rank your page, setting your SEO performance for that page back to zero.
Set up 301 redirects
To solve the problems brought about by combining pages, deleting pages, and changing URLs, you need to set up 301 redirects for your redesigned website. This command forwards an old URL to a new one and tells search engines that the change is permanent.
When you set up a 301 redirect, you'll be able to keep the SEO value of your old page, such as its backlinks, and transfer them to the new URL. This will prevent your website from experiencing any drop in its SEO performance.
You should also set up a 301 redirect when you delete pages and only leave 404 errors. Doing this is important because it redirects users to a different page than the one they were looking for, and it allows search engines to update their index and remove the deleted page from their database.
If you're using WordPress to redesign your website, you can use a WordPress plugin to implement a 301 redirect easily. One plugin, Redirection, can be added to the backend of your site and has easy-to-follow instructions that will help you achieve what you need to do.
Remember to check your list every time you implement a 301 redirect to make sure that no page is being redirected to the one you're forwarding to another URL. Doing this will help you identify any mistakes quickly and fix them before they affect your SEO performance.
Activate your redesigned website
When your newly redesigned website is finally ready for your target audience to see, you should activate it. Although most of the work by this time will be done by your web developers, you still need to double-check what they did to make sure everything goes according to plan.
First, you need to make sure that your newly redesigned website can be found by search engines. You can do this by reindexing your site. Remove any functionality you added to your staging site that prevented it from being crawled and indexed by search engines.
Next, you would want to ensure that your tracking codes are set up and actively collecting data. This will allow you to gather the data you need to monitor how well your new website is performing. This includes setting up your Google Analytics, social media pixels, and heat mapping.
Check your robots.txt and meta robots
Once you're done with the tracking codes, you need to check if your robots.txt and meta robots are configured correctly. Your robots.txt file should be placed in the root of your domain, and it should contain directives that allow search engine crawlers to access specific parts of your site.
Your meta robots should also allow the search engine crawlers to access the pages correctly. The most important is that you set it up so that your page is not blocked from being indexed by search engines. Make sure that all other necessary directives, such as no-follow and noindex, are also set correctly.
Set up Google Search Console
Google Search Console is an essential tool for monitoring and managing your website's performance in search engine results pages. It allows you to verify that Google can access your website properly, submit URLs for indexing, and monitor your performance.
So, aside from adding a link to your sitemap in your robots.txt file, you should also submit its URL to Search Console. This will allow Google to determine and crawl the indexable pages on your newly redesigned website easily.
Monitor your SEO rankings
By this time, most of your hard work will be done. The next task on your list would be to keep track of how your newly redesigned website is performing.
Monitor your SEO rankings and take note of any fluctuations that may occur after the launch. This will give you an idea of how well your new website is performing and what improvements you can make to further improve it.
Ace your website redesign while keeping your SEO intact
With the help of some simple tips and tools, you can successfully redesign your website while maintaining its SEO performance. Just remember that your website redesign might not immediately improve your SEO performance. It might take some time for you to see the result of your hard work, so patience is key.