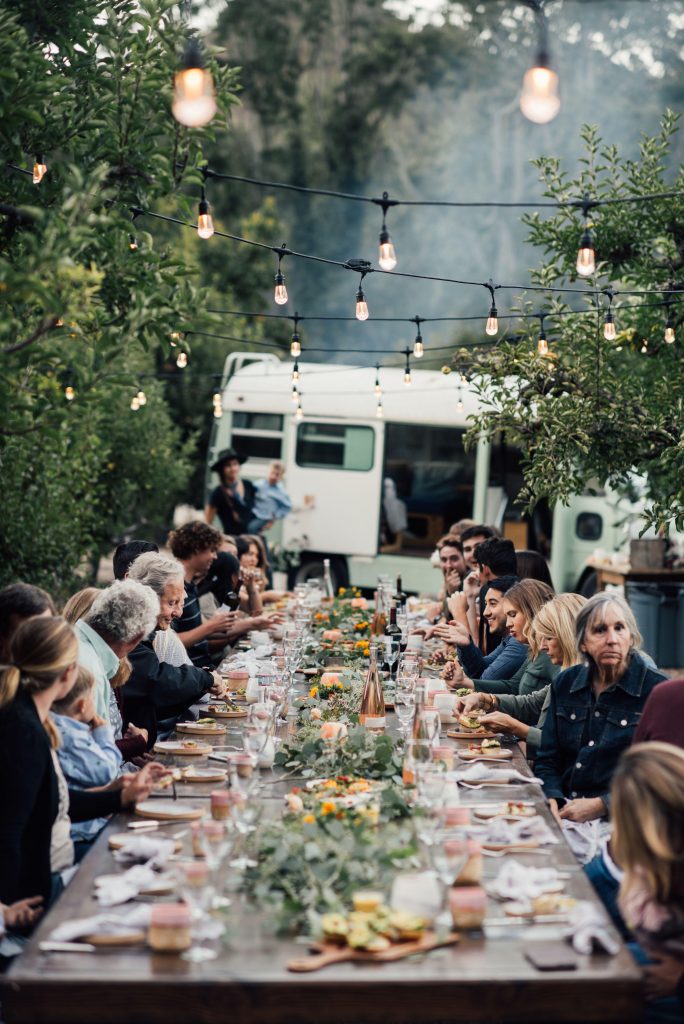 The Situation
See Canyon Fruit Ranch is a family-run apple farm and wedding venue business on the Central Coast of California. "We love to share our little slice of heaven with people," says venue manager Hannah Kenny. But while the property is idyllic, their internal systems to book clients weren't as blissful.
Before Hannah took over as the venue manager, See Canyon Fruit Ranch handled all of their bookings, including contracts and payments, by hand.
The Challenge
The inefficient booking process wasted Hannah's time and prospective clients', preventing the wedding venue business from landing more weddings.
"Before HoneyBook, the average time was around a month or longer from inquiry to booking," Hannah says. "This was because we would send contracts by mail and have to wait for a check to be mailed (sometimes from across the country or world) from the client as well. On average we would usually wait around a month for checks to be received."
HoneyBook to the Rescue
"I was talking with a friend about some administrative problems I was having, and she told me about HoneyBook small business management platform. As soon as we got it, it was a huge time saver and also opened up so many great opportunities for clients," Hannah says. "On average, we would book around 15 weddings per year. After joining HoneyBook, that went up to around 20 weddings."
On average, we would book around 15 weddings per year. After joining HoneyBook, that went up to around 20 weddings.
Automations
"The initial feature that I was really happy about was the automations," Hannah says. On the See Canyon Fruit Ranch website, she implemented a HoneyBook contact form that connects directly to her HoneyBook account. Automations take care of the rest.
"Whenever someone submits an inquiry via the contact form," Hannah said, "a specialized automation I created shoots back an automated brochure for our clients so they get things right away, which is incredibly important."
Templates
Hannah also loves HoneyBook templates. She created different online contract templates for each of the venue's different packages. They're all stored within HoneyBook and ready to go. Instead of creating a new contract from scratch for each individual client, she just pulls up a template. With a few clicks, the online contract is customized for her client.
Online Payments & Contracts
After using her HoneyBook templates to create contracts, Hannah streamlines her booking process by sending the contract and online invoices through HoneyBook. "Online payments and online contracts have streamlined the process, helping clients book more quickly because everything is in one place in their HoneyBook portal," she says. "The online payment option has made it possible for our clients to pay the same day they book."
Success by the Numbers
See Canyon Fruit Ranch saved hours managing the administrative side of their business, booking more clients—faster. "HoneyBook is an amazing tool that has really streamlined our business process to give us the space that we need to focus on what's important for growing our business and also give us the space to focus on other things in our life that are really important," Hannah says.
Learn more and grow your business with HoneyBook's venue management software.



This post was updated in August 2021 when the HoneyBook Workflow tool was renamed to Automations. The HoneyBook Automations tool maintains the same functionality with the ability to automate communications, tasks and more. For more information about the Automations update, check our August 2021 Release Notes.