Accepting multiple payment methods allows your clients to conveniently pay their invoices in multiple ways. Methods to accept payments include cash, check, credit cards, debit cards, and bank transfers known as Automatic Clearing House (ACH) transfers. Here we discuss how independent business owners can use ACH to accept secure invoice payments.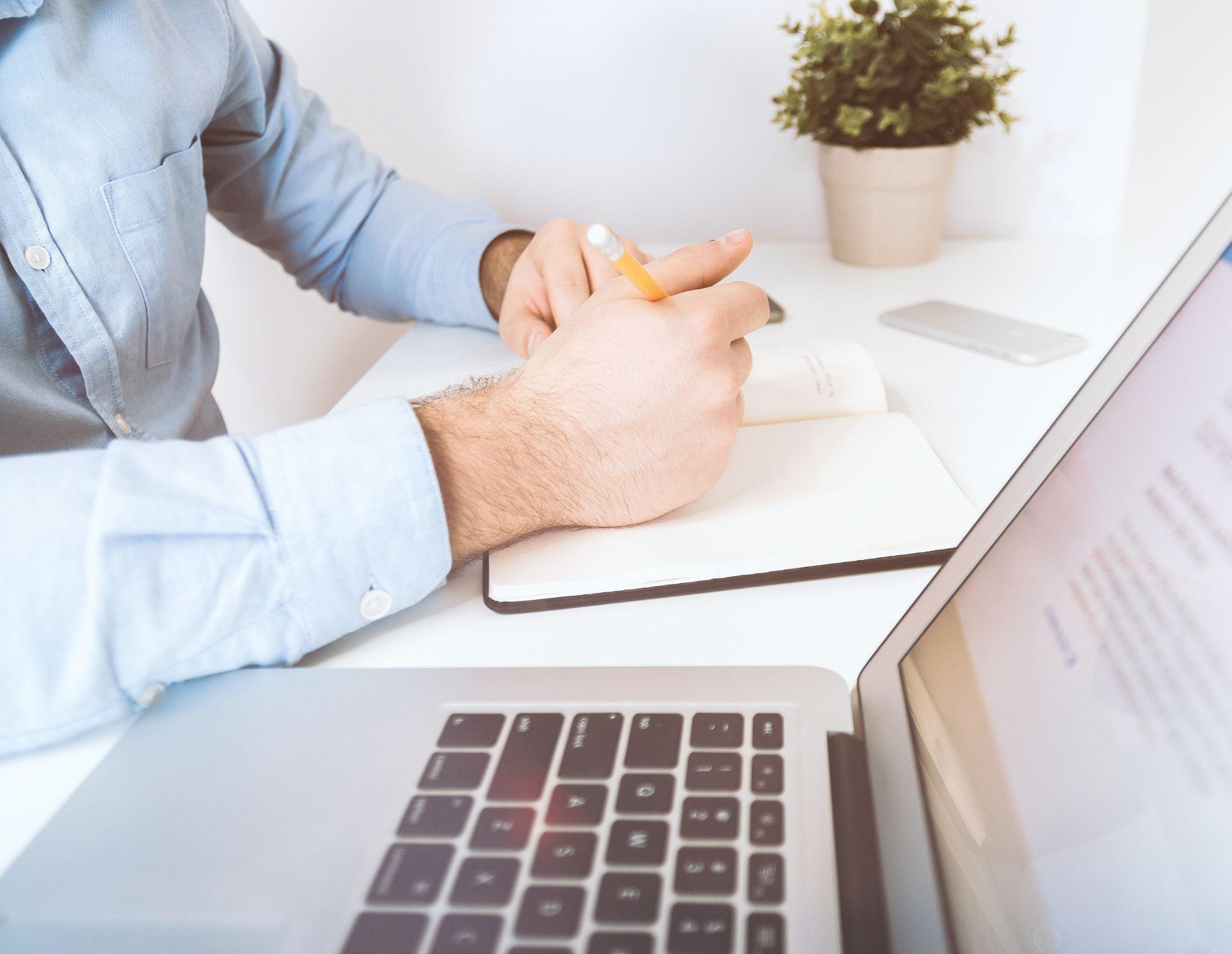 As an independent business owner, you must have safe and secure methods for your clients to pay you. This is for two reasons: 1) your client's funds are correctly transferred and 2) that invoices are paid quickly and smoothly. Online payment processing with reputable payment gateways and secure payment processing software is often the fastest and safest way to get paid.
Accepting multiple payment methods, meanwhile, allows your clients to conveniently pay their invoices the way they choose. Methods of accepting payments include cash, check, credit cards, debit cards, and bank transfers known as Automatic Clearing House (ACH) transfers.
Here we'll focus on how ACH transfers can serve as a fast and secure way for your clients to pay their invoices electronically. You'll learn how online payment processing works in general, about the inner workings of ACH payment processing, and how independent business owners can accept ACH transactions. This article will prepare you to offer another easy, fast, and secure method for clients to pay their bills.
You'll also learn how to integrate payment processing into your clientflow with one platform. This is most convenient for you and your client. Using a platform like HoneyBook allows you to combine an online contract, scheduling, invoicing, and online payment processing in one step all from one place.
Jump to:
Pro tip
By allowing multiple payment methods, you make it easier for your customers to pay your invoices. Paying invoices electronically is easy and secure with methods such as ACH bank transfers, credit card, and debit card options. Taking payment is even easier when you combine service selection, invoice creation, and online payment in a clientflow platform like HoneyBook.
What is online payment processing?
As an independent business owner, you provide clients with services in exchange for payment, either online or in person. Regardless of whether you deliver your services digitally or on the ground, once you send that online invoice, you expect the client to pay. Fortunately for them (and you), there are many ways to take payment. Checks in the mail take time and waste paper, and cash can leave your books messy. The best way to avoid the mess of in-person payment is to offer multiple online payment methods.
Accepting payments online offers a lot of flexibility when it comes to client payments. Paying online can be done through credit cards, debit cards, and electronic funds transfers such as ACH transfers or eChecks. Accepting all of the major credit cards gives clients more options to pay for your services. The more options they have that work for them, the easier it is for you to get paid. Allowing clients to pay their invoices by using invoicing software with a built-in payment processing app is a convenient option for them to make secure payments online.
What do payment processing fees look like by vendor?
Payment processor
Monthly fee
Transaction fees
HoneyBook
$19 for Starter plan
$39 for Essentials plan
$79 for Premium plan
1.5% for ACH payments
Payline Data
$10 for online payments
$20 for in-person payments
$0.25 per ACH transaction
Stripe
$0 for standard$2 for Stripe Express
0.80%, capped at $5 for ACH transfers
Square
$0
1%, with a $1 minimum per ACH transfer
PayPal
$$0 for standard service$5 for Payments Advanced$30 for Payments Pro
1.9% to 3.5% and a fixed fee of 5 to 49 cents
Clover
$79
2.3%-3.5% + $0.10 per transaction
Dharma Merchant Services
$25
Transactions less than $100 = $0.40
Transactions from $100-$1000 = 0.10% + $0.40
Transactions greater than $1000 = 0.20% + $0.40
How ACH processing works
Bank transfers, including ACH transfers, can be helpful for your clients and give you another way to accept payments. An ACH bank transfer is a way of electronically transferring funds between two bank accounts. When the transfer is authorized and initiated by the originator, the National Automated Clearing House (Nacha), which is the organization that runs the ACH network, acts as a facilitator moving money between the sender's bank account and the recipient's bank account. Nacha ensures the security of funds transferred from one bank to another.
An ACH transfer involves the following steps:
Your business performs a service for a client and the client chooses to pay using an ACH bank transfer.
When the client wants to pay the invoice, they can initiate an ACH transfer with payment processing software such as HoneyBook.
The client provides their bank account number and their bank's routing number, then authorizes a transfer.
The client's bank will show up as the "originator" and your business's bank would be the "recipient."
The originator's bank takes the deposit funds and batches them with other ACH payments that go through the ACH network once per day.
An ACH operator receives the batch of ACH transactions, including your client's transaction.
The ACH operator sorts the batch and makes the deposit available to the recipient's bank.
The recipient's bank (your bank, in this case) receives the funds from the transaction.
A confirmation is sent to the ACH network and the originator's bank that the payment went through.
In many cases, you can see the deposit on the same day your client paid the invoice, making ACH payments a quick method to accept payments.
The benefits of ACH payments
Independent businesses of any kind and any size can benefit from accepting ACH payments for invoices in these ways:
Multiple payment methods: Accepting multiple ways to pay invoices, such as ACH transfers, is convenient for customers. It gives them more options and more flexibility to pay their bills. This gives your clients the optimum invoice-paying experience.
Auto-pay for convenience: ACH payments can be paid automatically at scheduled intervals for clients who pay for recurring or subscription services.
Quick payments: ACH transfers are faster than traditional payment methods such as checks, usually taking only one or two business days to clear.
Lower fees: The fee for an ACH transfer is typically either a flat fee of $0.20 to $1.50 or a percentage fee of up to 1.5%, whereas the typical credit card processing fees can be up to 3.5%.
Secure payment method: The institutions that facilitate the transfers of funds make sure the deposit is secure and that both the originating and receiving banks are verified. ACH payments reduce the risk of fraud and identity theft compared to accepting checks.
Confidentiality: ACH transfers are handled by institutions with strict regulations on confidentiality, protecting bank account information.
Accurate record-keeping: ACH transactions include electronic records of transactions, so you can easily keep accurate records of invoice payments.
Accept ACH payments and handle clientflow on one platform
An ACH transfer is a safe, secure, and fast way to electronically accept payment for your invoices. Allowing this option is a convenient way for the client to pay their bills online without having to send a paper check in the mail. Your clients will appreciate the flexibility that paying their bills online with multiple ways offers.
The ability to manage contracts, invoices, and payments on a single platform has benefits for both independent business owners and their clients. You can easily submit your invoices to clients for payment on the spot using an online platform for invoicing, payment processing, and other parts of your clientflow such as contracts, proposals, and client bookings.
By using an all-in-one online platform, you can skip emailing PDF invoices or mailing paper invoices and forcing your clients to visit another website to pay their bills. On a clientflow management platform like HoneyBook, all of this communication, invoicing, and payment processing can be done in one place.
Manage your clientflow with HoneyBook
You can easily manage every aspect of your clientflow with HoneyBook, from contracts and scheduling to invoicing. Additionally, HoneyBook offers safe and secure payment processing built directly into the platform, allowing your clients to view and pay their invoices in one secure location. This saves clients the hassle of visiting multiple sites to communicate with you, see invoices, and pay the bill. Clients can pay their invoices using ACH transfers.
On the HoneyBook platform, you can:
Send legally compliant contracts to clients
Get notified when clients sign contracts or pay invoices
Send proposals and schedule bookings
Use ready-made invoice templates
Let your client pay their invoice on the HoneyBook mobile app
Accept ACH payments with online payment software