Explore the 5 best credit card processing platforms to see which one will benefit your small business the best in terms of ease of use, fees, and more.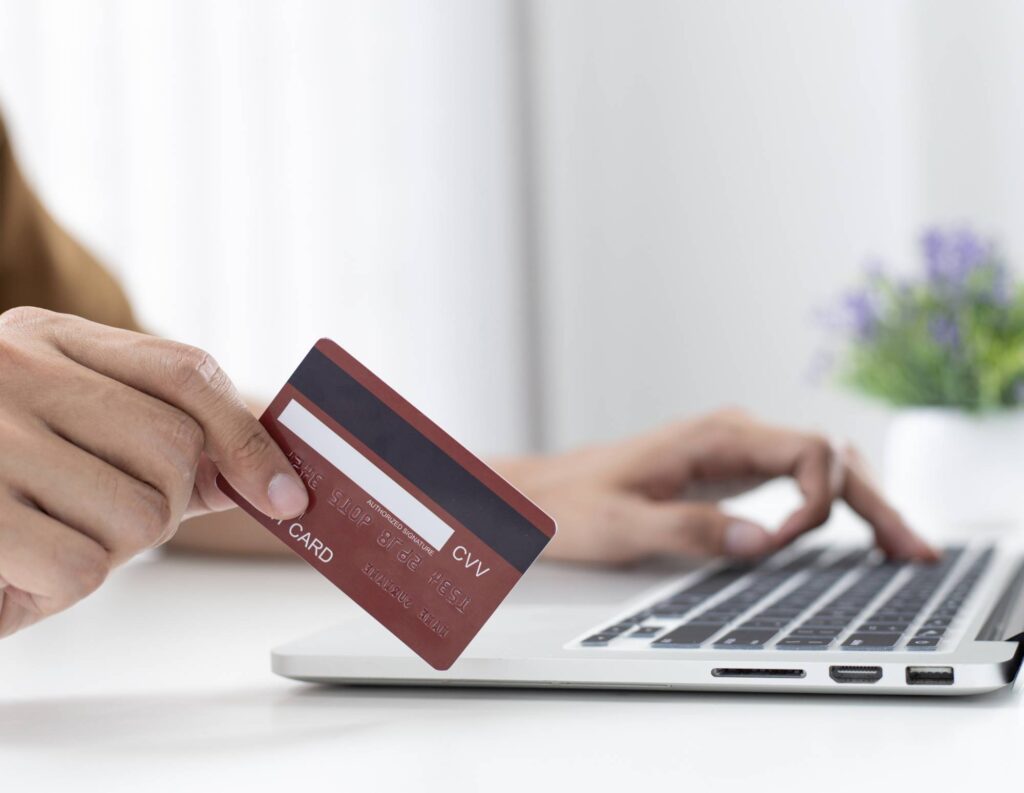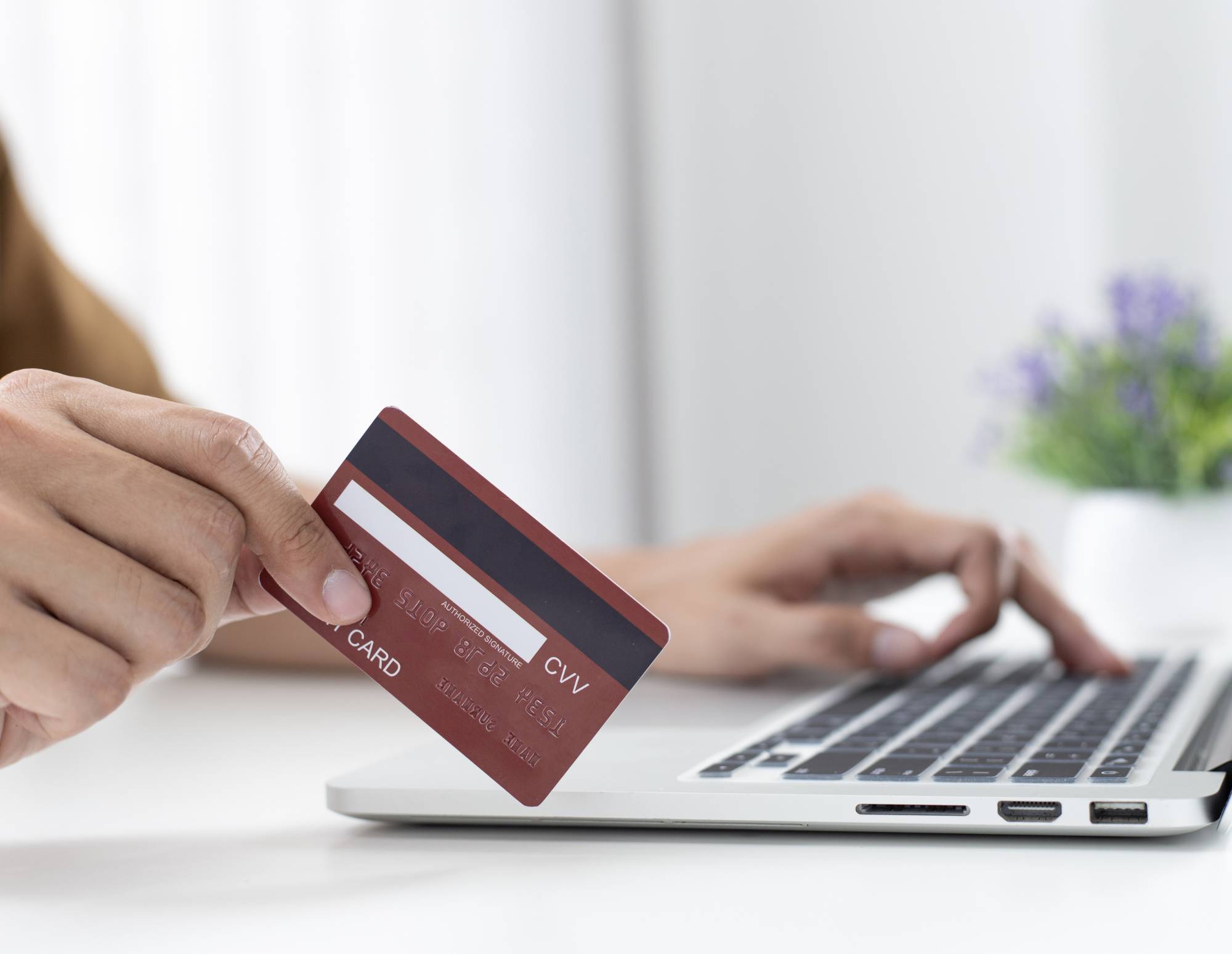 According to the Federal Reserve, 83% of U.S. adults have at least one credit card. In partnership with Visa, HoneyBook also discovered that 80% of independent business clients prefer paying with a credit card.
If those two facts don't already make it pretty obvious, credit cards are necessary for business these days. Even if you're a service provider, client expectations are so shaped by the convenience of Amazon and other online stores. Clients expect a quick, secure payment process that makes them confident they'll get what they paid for. 
To get started, it's important to know how payment processing works and what to look for to find the best credit card processing solution for your business. Below, explore the top five options for independent businesses:
Jump to:
The benefits of credit card processing
By accepting credit cards, you can offer multiple payment methods to your clients. We've already mentioned how prevalent credit cards are for consumers, but that doesn't mean you need to limit your business. You can also accept ACH transfers and debit cards as other forms of online payments.
With credit cards specifically, you can accept payment faster from your clients. Credit card payments typically take 2-3 days to deposit into your bank account (depending on the processor), while ACH transfers can take 7-8 business days.
Especially if you have a high sales volume, credit card payments can help you maintain a more consistent cash flow. You'll have more money coming in a timely manner, versus waiting for ACH transfer payments, cash, and check. Without a credit card processor, you're responsible for setting up a merchant account and payment gateway. This type of setup is complicated and isn't typical for a small business to handle on its own, which is why third-party payment processors are the better option.
What to look for in your credit card processor
You really have a lot of options when it comes to software tools — maybe too many, in fact — but there are a few that have really risen to the top, proving themselves better than most of their competition.
Not all payment processors are alike, and there are a few key features that you should look out for:
Integrations – Payment processing is just one step of your booking process and overall clientflow. The most valuable credit card processors should also offer invoicing and can connect with other actions, like scheduling.
Customer service – Unfortunately, accepting credit cards means your business will be more susceptible to payment disputes and fraud. Keep an eye out for credit card processors with great customer service, so they can advocate for you when there's a payment chargeback or dispute.
Transaction fees – All payment processors have transaction fees, but they can vary in terms of the base fee, the fee based on sales volume, interchange fees, and more.
We've put together five of the best credit card processing solutions so you can compare and select the best option for your business. Keep in mind that the five options below are oriented towards a purely online business, but some of them do have applications for brick-and-mortar stores as well.
1. Square
These days, it would seem that Square might be the most widespread small business credit card processor of all — at least as far as their physical presence goes. Chances are good, you've seen some of their components in a coffee shop somewhere. Components such as their credit card reader, chip reader, and iPad POS system (to name a few!) are known for their sleekness, quality, ease-of-use, and for making in-person credit card transactions quite painless.
Because of its excellent hardware, Square comes particularly handy when you're running a brick-and-mortar store, and you have the need to physically swipe the cards you are charging, but that doesn't mean it lacks at all on the software side of things at all — the Square app provides a fast and easy way to accept credit card payments, and mobile credit card processing is a breeze.
You can also choose from a whole suite of add-on software that Square offers, such as email marketing, employee payroll, and team management, which you can add for an additional cost. These extra tools can shave off the edge and make running your business as a whole much more enjoyable.
Square has a 2.9% + 30¢ fee for cardholder entered payments and a 3.5% + 15¢ fee for card on file payments.
The good news is that there are no up-charges, hidden monthly fees, bundling fees, or equipment fees. If you want a credit card processor that has both excellent software features and has amazing hardware to integrate with, then Square is a great option.
2. HoneyBook
HoneyBook is an all-in-one clientflow platform that offers credit card processing and much more. You can offer your clients different payment methods, including credit cards, debit cards, and ACH bank transfers. What's great is that HoneyBook also offers a whole suite of additional tools, like invoicing, scheduling, online contracts, and cash flow reporting. That means you can manage your entire client experience in one place, not just your payments.
HoneyBook's credit card processing fees are some of the lowest in the industry at 2.9% + 25¢ for cardholder entered payments, and there are no hidden spikes or changes in fees like some other credit card processing companies have. Other processors can vary their fees based on credit card type and tack on additional charges. With HoneyBook, there are no unpleasant surprises.
If you want to be paid through ACH bank transfer, then there's another simple flat fee of 1.5%.
HoneyBook also offers integrations with other tools, like QuickBooks. With one system to manage your clientflow and payments, you can better organize your business and save money in the long run without multiple subscriptions.
If you're an independent business owner who provides personalized services to clients (think photographers, designers, consultants, and more) HoneyBook is the best option for you. It's built specifically for these types of businesses and includes a variety of tools beyond payment processing that you need to run your business.
3. PayPal
Paypal is among the oldest of the credit card processing services mentioned here, and possibly the most well-known too. PayPal is definitely a faithful standby in the arena of credit card processing for small business, and it's a great option for those who may have a mixture of both online and offline credit card transactions.
PayPal offers methods for payments to be accepted online, in-store, and over mobile. Also, like Square, they offer POS hardware, like mobile and chip readers, which make it simpler and easier to run the physical, in-person aspect of your business, though the designs overall are not quite as sleek as Square's are.
PayPal has a 2.99% + 49¢ fee for cardholder entered payments and a 3.49% + 9¢ fee for card on file payments.
Of the credit card processing companies, Paypal tends to be a great option if you're a relatively low-volume small business operating solely online, or online mixed with some in-store (and maybe some mobile credit card processing). If you happen to be doing in-store transactions only, Square may be a better option cost-wise for you.
4. Stripe
If you're offering strictly online support, Stripe offers some of the best credit card processing services available, especially if you're doing e-commerce sales, where they have specialized and made quite a name for themselves.
Though Stripe is simple in many ways, and can be set up to start processing credit card sales right away, it is definitely more technical than the other options mentioned here. Depending on your intended usage, it's possible you'd have to do a bit of programming to get it just how you want it — which can be good or bad, depending on your goals and options.
Stripe is best known for its widespread integration into e-commerce stores and websites (like Shopify, WordPress, Squarespace, etc.), which can be extremely powerful if your business is an online storefront. It's integrations also include many other kinds of business software, such as accounting and invoicing systems, and CRM software, many of which allow for signing up for a Stripe account directly within the program.
Stripe charges 2.9% + 30¢ for cardholder entered payments and 3.4% + 40¢ for card on file payments.
Stripe also allows you to take payment through ACH and digital wallets, which other online credit card processing doesn't typically offer (except HoneyBook, which does offer payment options through ACH).
5. Dharma
If you're a non-profit organization then Dharma may be of interest to you. Unique among credit card processing companies, Dharma stand out from its peers as a company that primarily targets non-profit organizations. They strive to help non-profits run their business effectively while keeping their service affordable. If you're a for-profit company, then you can use the service as well, but it's a bit more expensive.
Since Dharma doesn't include interchange in their displayed pricing (which is the credit card company's built-in base cost for a credit card sale) their costs are structured a bit differently than a lot of other companies'.
It's a 0.20% fee plus $0.10 for an in-person sale, and 0.30% plus $0.10 for an online purchase, and then when you count interchange, that means you'll be looking at somewhere in the 1% to 2.5% range in fees, per transaction. In general, this means that you'll end up paying significantly less than most other credit-card processors – but only if you're a non-profit.
Bottom line is, Dharma should be a serious consideration if you're a non-profit, as their rates will most likely end up being significantly lower than anywhere else you'll be likely to find at this level of quality.
Using a clientflow platform with integrated payment processing
So now what?
After reading about the various ways to do credit card processing for small business, all of which are excellent tools, how do you pick which one is for you? Which company offers the best credit card processing services for you?
Well, the answer really is: it depends.
There's an almost infinite number of criteria we could use to measure exactly which piece of software was the absolute best credit card processing tool.
However, if you manage a business, it's likely that you handle much more than payment processing. We recommend looking for a clientflow platform that enables you combine payments with other steps in your process, like capturing leads, vetting inquiries, and managing projects.
Overall, HoneyBook is the only all-in-one clientflow platform that offers credit card processing and more, specifically for independents. If you do focus more on ecommerce, brick and mortar sales, or nonprofit work, the other options we mentioned may be a better fit.