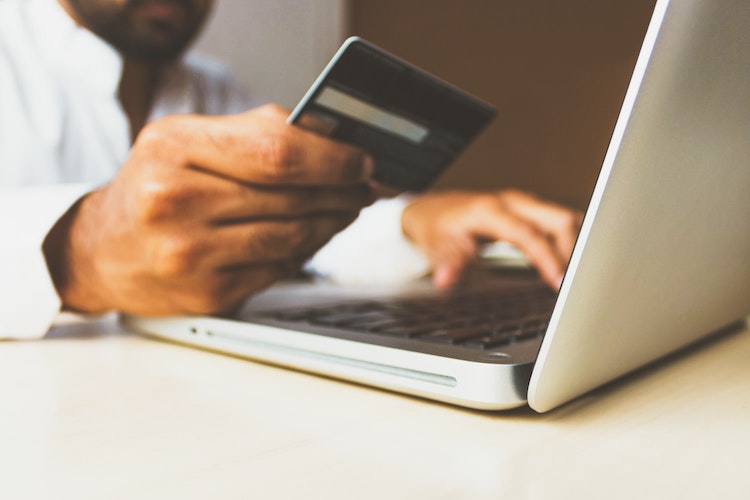 According to Experian, 67% of consumers have at least one credit card. And according to TSYS, when it comes to online shopping, 48% of consumers prefer using a credit card to other forms of payment.
If those two facts don't already make it pretty obvious, let me just come right out and say it — whether you operate solely online, as a brick-and-mortar store, or some mixture of both — if you want to get paid for the business you do, credit cards are really a necessity for any business these days.
That said, credit card processing for small business can be quite a pain to get right.
With the setup, fees, and integration with other compatible software, there are so many details that have to be maneuvered and worked out between parties…. Sometimes the endless headache may make you want to just give up.
Billing software for small business has come a long way in recent decades, and there are several exceptionally helpful tools that can do a lot to make your life easier when it comes to getting paid.
Want to simplify your business? Want to focus more on the important aspects of your business, and less on unimportant details? Want to get more done with software that does an amazing job at credit card processing for small business?
Keep reading, friend. This article is for you.
This is important to get right and, depending on your business needs, certain software tools may just be the difference between beating your head against the wall and sailing smoothly to the next item on your to-do list.
Software That Helps You Charge Credit Cards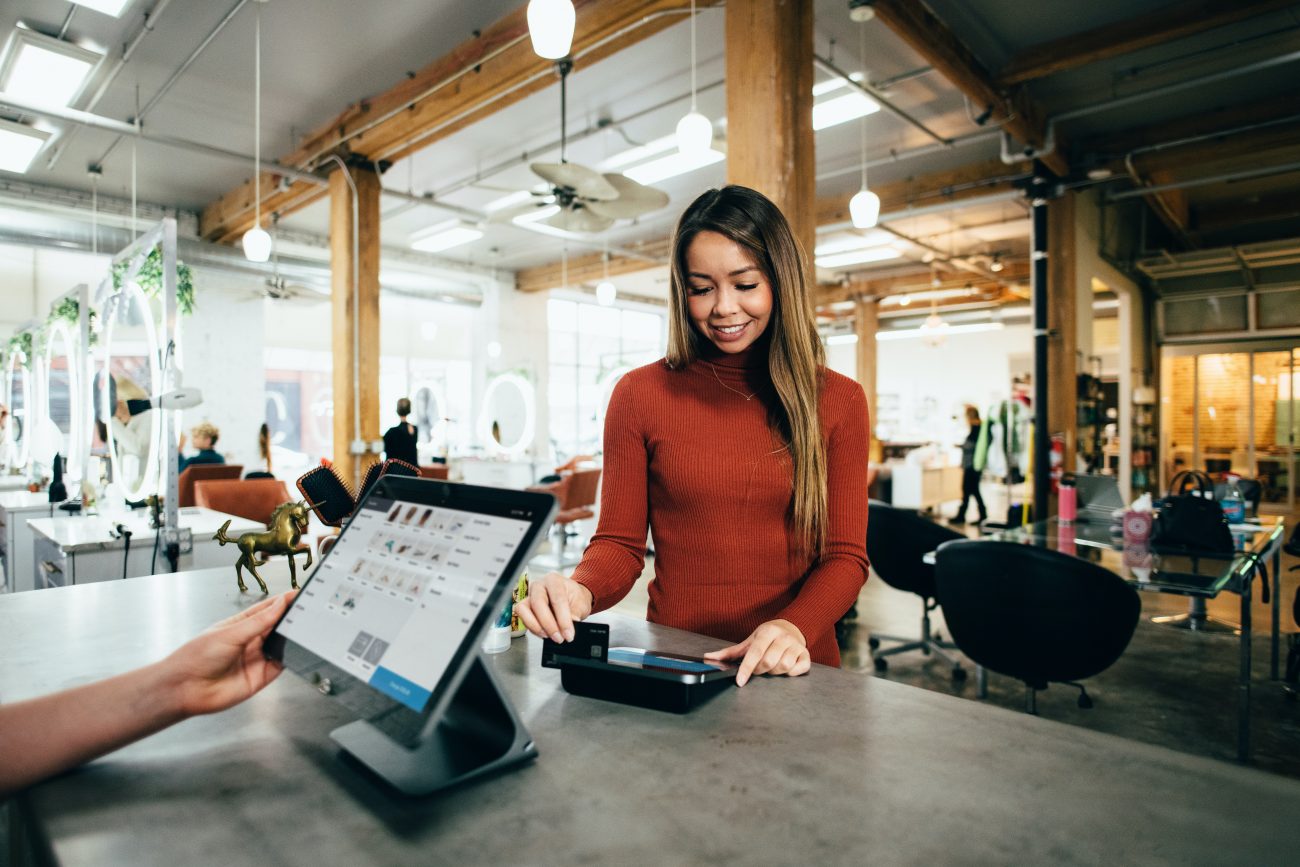 You really have a lot of options when it comes to software tools — maybe too many, in fact — but there are a few that have really risen to the top, proving themselves better than most of their competition.
Here are some of those few that we think are superior, in some way or another to the general masses of online payment software tools out there to choose from….
NOTE: Many of these are oriented towards a purely online business, but some of them do have applications for brick-and-mortar stores as well.
Square
These days, it would seem that Square might be the most widespread small business credit card processor of all — at least as far as their physical presence goes. Chances are good, you've seen some of their components in a coffee shop somewhere. Components such as their credit card reader, chip reader, and iPad POS system (to name a few!) are known for their sleekness, quality, and ease-of-use, and for making in-person credit card transactions quite painless.
Because of its excellent hardware, Square comes particularly handy when you're running a brick-and-mortar store, and you have the need to physically swipe the cards you are charging, but that doesn't mean it lacks at all on the software side of things at all — the Square app provides a brilliantly fast and easy way to accept credit card payments, and mobile credit card processing is a breeze.
You can also choose from a whole suite of add-on software that Square offers, such as email marketing, employee payroll, and team management, which you can add for additional cost. These extra tools can shave off the edge and make running your business as a whole much more enjoyable.
Square has a 2.6% fee for any transaction that involves a card swipe, chip-read, or tap, and if you're just accepting cards online, the fee is 2.9% plus $0.30. For transactions where the card is keyed in manually, (not swiped or chip-read), they charge 3.5% plus $0.15.
Good news is that there are no up-charges, hidden monthly fees, bundling fees, or equipment fees. Since Square did away with a more common tiered-based pricing rather early on in the game, small businesses were often drawn to this cost-effective, pay-as-you-go approach, and enjoyed the flexibility of being able to close their account at any time without penalty.
If you want a credit card processor that has both excellent software features and has amazing hardware to integrate with, then Square is an option that is pretty hard to beat.
HoneyBook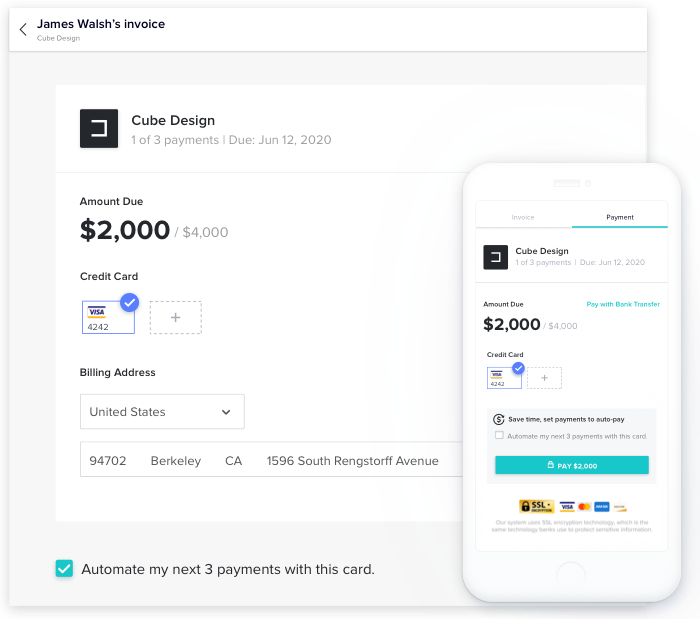 HoneyBook is an incredibly useful and convenient asset for your business to have. By having the entire payment process streamlined for them, your clients can pay quickly and efficiently, whether it's a credit card, cash & check, or an ACH bank transfer. It's especially useful for businesses who predominantly bill their client using online invoices and provides options for charging them on a one-time, recurring, or scheduled basis.
HoneyBook's fees are as low as 2.9% + 25¢ and there are no hidden spikes or changes in fees, like some other credit card processing companies have. Other processors can vary their fees based on credit card type and tack on additional charges. With HoneyBook, there are no unpleasant surprises.
If you want to be paid through ACH bank transfer, then there's another simple flat fee of 1.5%.
HoneyBook also makes it convenient if you're freelancing or running a service-based small business that needs other tools as well, since it's not just a payment processor. In fact, HoneyBook has many other functionalities, such as proposal software, online contract templates, CRM functionality, an online meeting scheduler, and pretty much everything else you'd need to run a small business from one place.
Oh, and did we mention there's an app for mobile credit card processing? If you don't want to be tied to your computer, this is the perfect solution, and it makes online credit card processing (and running your business in general!) a total breeze when you're on the go.
You can save on your subscription fees by paying the cost annually instead of monthly. There's also a 60-day satisfaction money-back guarantee, so merchants who are not satisfied with their service within the first 60 days will be refunded their membership fees, an aspect which may bring peace-of-mind to those concerned.
PayPal
Originally established in 1998, Paypal is certainly among the oldest of the credit card processing services mentioned here, and possibly the most well-known too. PayPal is definitely a faithful standby in the arena of credit card processing for small business, and is a great option for those who may have a mixture of both online and offline credit card transactions.
PayPal offers methods for payments to be accepted online, in-store, and over mobile. Also, like Square, they offer POS hardware, like mobile and chip readers, which make it simpler and easier to run the physical, in-person aspect of your business, though the designs overall are not quite as sleek as Square's are.
PayPal is one of the most well trusted, firmly founded, and overall best credit card processing companies around, having been around for decades now, and trusted by millions.
For in-person sales, PayPal charges a 2.7% flat charge on all transactions, and for purely online retailers, they charge 2.9% plus $0.30 of every online transaction. Other than that, there are no application setup, or monthly fees at all (so hooray!)
Of the credit card processing companies, Paypal tends to be a great option if you're a relatively low-volume small business operating solely online, or online mixed with some in-store (and maybe some mobile credit card processing). If you happen to be doing in-store transactions only, Square may be a better option cost-wise for you.
Stripe
If you're offering strictly online support, Stripe offers some of the best credit card processing services available, especially if you're doing e-commerce sales, where they have specialized and made quite a name for themselves.
Though Stripe is simple in many ways, and can be set up to start processing credit card sales right away, it is definitely more technical than the other options mentioned here, and depending on your intended usage, it's possible you'd have to do a bit of programming to get it just how you want it — which can be good or bad, depending on your goals and options.
Stripe is best known for its easy and widespread integration into e-commerce stores and websites (like Shopify, WordPress, Squarespace, etc.), which can be extremely powerful if your business is an online storefront. It's integrations also include many other kinds of business software, such as accounting and invoicing systems, and CRM software, many of which allow for signing up for a Stripe account directly within the program.
Pricing for Stripe is amazingly simple — 2.9% plus $0.30 per transaction, and an additional 1% if you accept international cards. That's it! With no hidden or monthly fees.
Stripe also allows you to take payment through ACH and digital wallets, which other online credit card processing doesn't typically offer (except HoneyBook, which does offer payment options through ACH!)
Dharma
If you're a non-profit organization then Dharma may be of interest to you. Unique among credit card processing companies, Dharma stand out from its peers as a company that primarily targets non-profit organizations. They strive to help non-profits run their business effectively while keeping their service affordable. If you're a for-profit company, then you can use the service, sure, but it's a bit more expensive.
Since Dharma doesn't include interchange in their displayed pricing (which is the credit card company's built-in base cost for a credit card sale) their costs are structured a bit differently than a lot of other companies'.
It's a 0.20% fee plus $0.10 for an in-person sale, and 0.30% plus $0.10 for an online purchase, and then when you count interchange, that means you'll be looking at somewhere in the 1% to 2.5% range in fees, per transaction. In general, this means that you'll end up paying significantly less than most other credit-card processors – but only if you're a non-profit.
Bottom line is, Dharma should be a serious consideration if you're a non-profit, as their rates will most likely end up being significantly lower than anywhere else you'll be likely to find at this level of quality.
What Are You Looking For?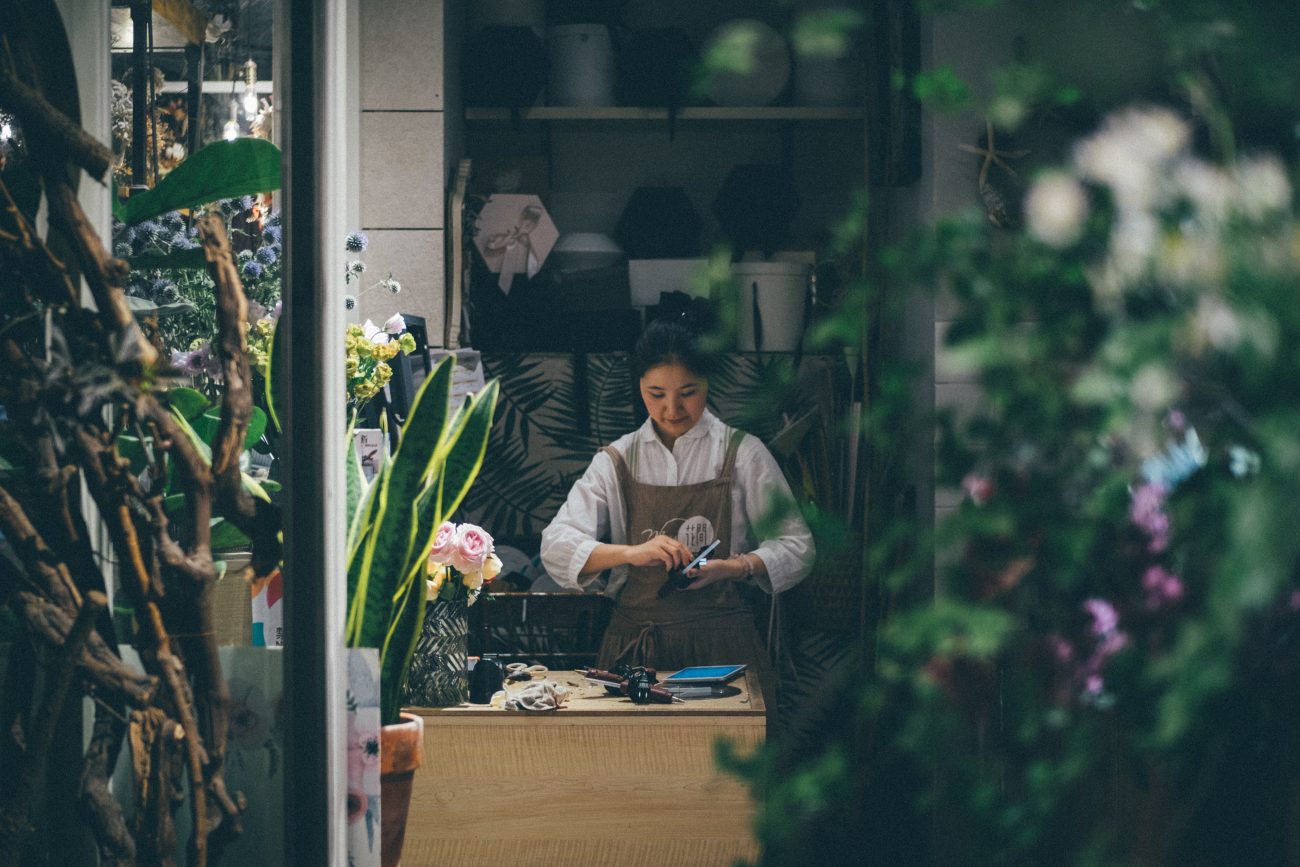 So now what?
After reading about the various ways to do credit card processing for small business, all of which are excellent tools, how do you pick which one is for you? Which company offers the best credit card processing services for you?
Well, the answer really is: it depends.
There's an almost infinite number of criteria we could use to measure exactly which piece of software was the absolute best credit card processing tool….
For example, if you're looking for the best tool for your brick-and-mortar establishment, then chances are good you may want to go with Square.
But if you want to find a great tool for your service-based business, there really isn't much to compare with HoneyBook.
Ultimately, the choice comes down to your business' specific needs.
Want more than that? If you'd like to see a more in-depth comparison of Credit Card Processing for Small Business (and other types of payment processing), we have an entire article written (you can find it here: Best Payment Processor For Small Business) where we break down the best credit card processing companies' tools for general categories in small business.
Maybe you're scratching your head, wondering "how does credit card processing work?" or are you just curious how to process credit card payments in general? We go into more depth on these subjects in our article: How To Accept Payments Online. Feel free to check it out!
Try HoneyBook Free for 7 Days
Join the thousands of small businesses, freelancers, and solopreneurs who have chosen to make payments easier with HoneyBook.You can try all features of HoneyBook free for 7 days, with no commitment.