Learning how to accept payments online seamlessly is one way you can support growing your revenue over time. Use these 5 tips to get started.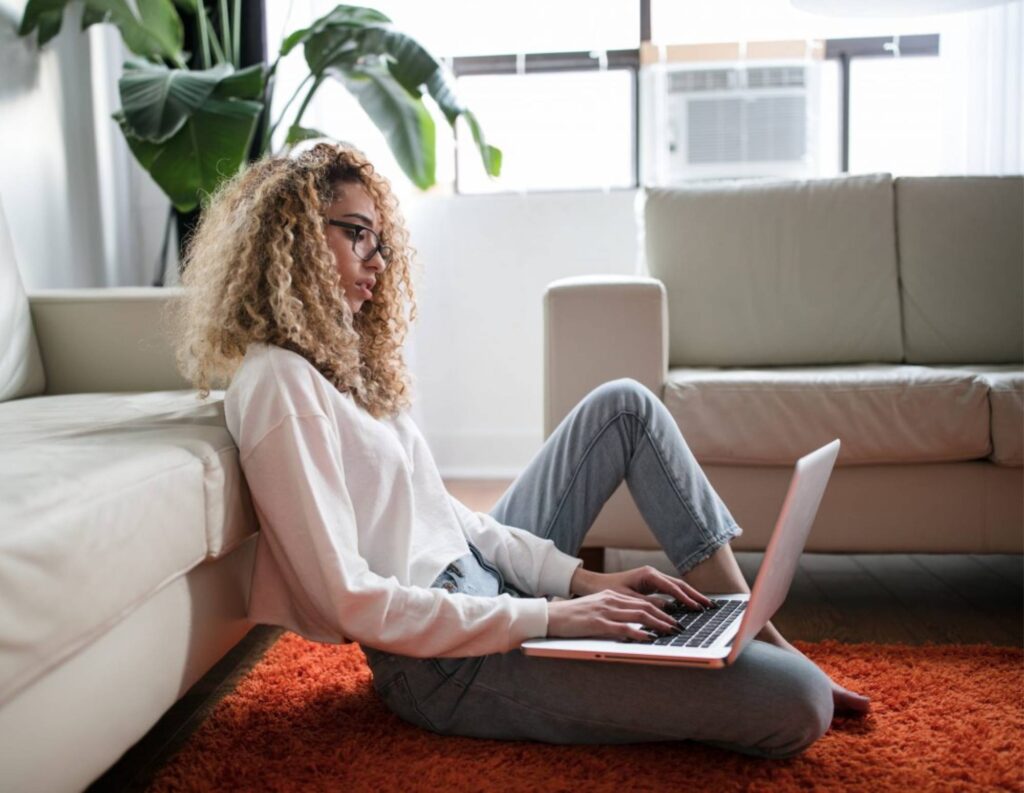 In the modern world, if you want to stay up-to-date with client expectations (and able to do business!), learning how to accept payments online is a must.
Cards and digital wallets are the most popular payment methods worldwide, and cash is expected to continue declining in popularity through 2025.
If you're an independent business owner who offers digital services, it can be even more important to accept payments online, as you and your clients may not be physically present with each other for the transaction.
Accepting cash and check makes you vulnerable to a broken clientflow with more back-and-forth than necessary. Furthermore, you won't be offering the best experience for your clients. Instead, it's best to collect payments online so you can get paid fast and track those payments without a hitch.
To get started, we'll walk you through five steps to accept both card and ACH payments—two of the most popular options for service-based businesses.
Jump to:
1. Understand how payment processing works
First things first: There's a little bit of groundwork we should lay before diving into the methods for how to accept payments online.
There are two major concepts you should understand when thinking about credit and debit card payments:
Payment gateway
Merchant account
What is a payment gateway?
A payment gateway is a software application that handles the technical side of your online transactions. It authorizes online payments and acts in much the same way as the credit card readers you might use at shops, restaurants, and other physical stores.
Basically, the payment gateway checks the card details and authorizes payment, if allowed.
Different types of payment gateways include shopping carts, hosted payment pages, and third-party integrations, each of which has its advantages and disadvantages.
What is a merchant account?
The merchant account is what handles the money after the payment gateway authorizes it. Essentially, it's a separate online bank account that allows you to accept payments from your clients. The merchant account only holds your money temporarily, and after settling, the money in the merchant account transfers to your main business bank account.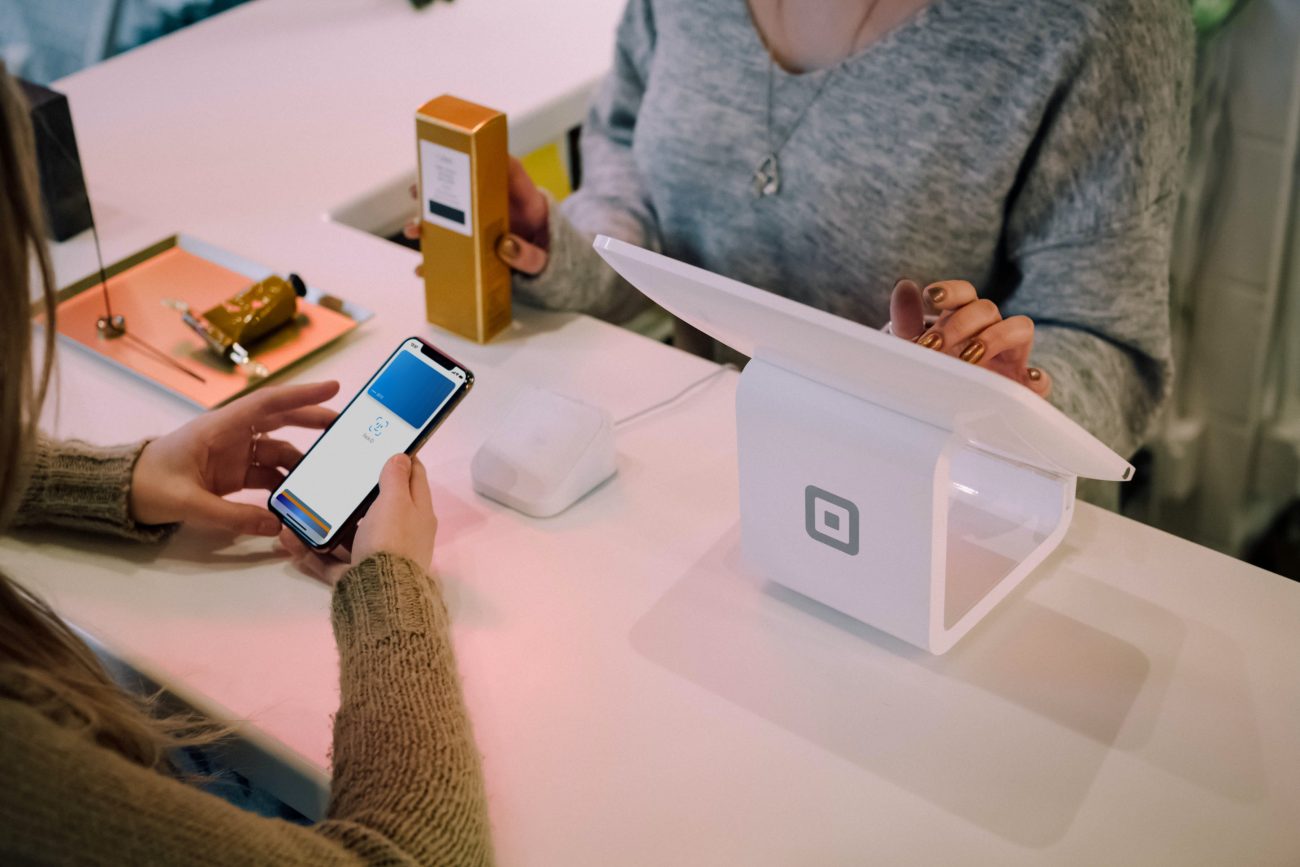 How payment gateways and merchants fit together
When your clients are ready to pay, they will provide their payment information via a secure form, usually via your website or payment section within a digital file.
Next, the payment gateway submits the client's payment information to the payment processor used by the bank you have your merchant account with.
The payment processor will then contact the issuing bank of the card and makes sure the transaction is valid (i.e., that there are funds available, that the card is legitimate, etc.) The processor also connects with your merchant account to deposit the funds when they're available.
When the purchase is either declined or approved by the card's issuing bank, the gateway notifies the customer and the merchant (you) that the transaction was either accepted or rejected, and finally routes the funds into your merchant account before they are eventually settled into your main business bank account.
2. Get set up to accept credit card transactions
Now that you know how card transactions work, it's time to talk about how you can get set up for accepting debit and credit card payments online.
If you intend to process your own payments, you will need to have a merchant account and payment gateway. These can be costly and complicated to set up on your own, which is why it's usually best to go with a payment processor like PayPal, Stripe, Square, or HoneyBook. HoneyBook isn't technically just a payment processor—it's a clientflow management platform that allows you to do everything from sending invoices to collecting payments online and more.
It's important to confirm you can accept most card types, such as Visa, MasterCard, and American Express.
2. Accept eChecks with ACH processing
An eCheck (also known as an ACH transfer, ACH Payment, or Direct Debit) is an electronic bank-to-bank payment that transfers funds through the ACH network, rather than through the card networks such as Visa or MasterCard.
After credit and debit cards, ACH payments are popular payment options and possibly the easiest way to accept payments online. Electronic checks allow for the direct debit of a bank account, combining the security, speed, and processing efficiency of all electronic transactions with the infrastructure and processes associated with paper checks.
Your customers simply input the information from their paper check (such as routing number and account number, etc.) in an online payment or software interface, and the payment processes like a check – but with no need for the physical check.
eChecks usually have lower fees than credit cards, and it is definitely more secure and predictable than waiting for a check to come through the mail. However, ACH payments typically take longer to process than credit card payments. They're also a bit riskier since you could be paid by someone with a closed account or insufficient funds.
3. Use a third-party payment processor
If you're a small business looking for an easy and tested way to accept multiple payment options online, using a third-party or external best payment processor for small business is probably your best bet.
Companies like these are basically middlemen between you and the banks. Typically, the payment processor will act as both the merchant account and the payment gateway for you. So, if you're wondering how to accept payments online without a merchant account of your own, this is your ticket!
However, not all processors are alike, and there are reasons why you shouldn't use Venmo or similar services for business transactions.
Allowing clients to pay directly on your website can increase sales due to convenience alone. And, if you have long-term clients, they can save their card information for easy recurring payments.
You can find many of these features in online payment software, including hosting the payment form, providing secure payment processing, and securing your client's payment information.
All third-party payment processors do include a transaction fee, but it's in exchange for the work they take off your plate in setting up processing on your own.
4. Document your payments with online invoices
Using an online invoice generator makes it easy for your customers to pay their bills and receive a receipt in seconds. You can share an online invoice with your customers through email. They securely pay from any device. And cha-ching, payment complete.
Once you feel how easy it is for a client to pay you online, trust me, you'll never go back. Some platforms let you incorporate your branding into the payment process as well, so your clients always feel like they're interacting with you.
Sending an online invoice also makes tracking payments easier. No more updating a random spreadsheet or outdated notebook. With HoneyBook, for example, when your customer pays an invoice, the invoice amount is automatically marked as paid in your HoneyBook account.
HoneyBook also allows you to send automatic payment reminders. Then, from within your HoneyBook account, you can clearly see all your payments' statuses in an organized dashboard. It's a super simple and easy way to track your income and outstanding payments.
5. Schedule automatic billing to accept recurring payments
A subscription management service allows you to easily manage recurring payments. Typically, with companies offering these services, you can automate billing and billing-related emails to take the manual work off your plate.
Billing your customers on a recurring basis can make everyone's life easier if done correctly. With platforms like HoneyBook, your clients can securely save their payment information and choose to pay monthly, automatically. They won't have to remember to pay another bill, and you won't have to remind them to either.
Accept online payments and more with HoneyBook
Accepting ACH and credit card payments is just one way you can create a better client experience. With HoneyBook, you can optimize your entire clientflow–from selling services to closing projects and gathering feedback.
You can go with a regular payment processor, or you can go with an all-in-one clientflow solution for your business, and that's where HoneyBook comes in. Before accepting payments, you can build beautifully branded files that connect with your booking process, allowing clients to select services, sign contracts, and pay in one step.
Explore how you can streamline your business processes with HoneyBook.