Evaluate the best software for small business in 2022 to find the right tools for accounting, proposals, time tracking and more that help organize and grow your business.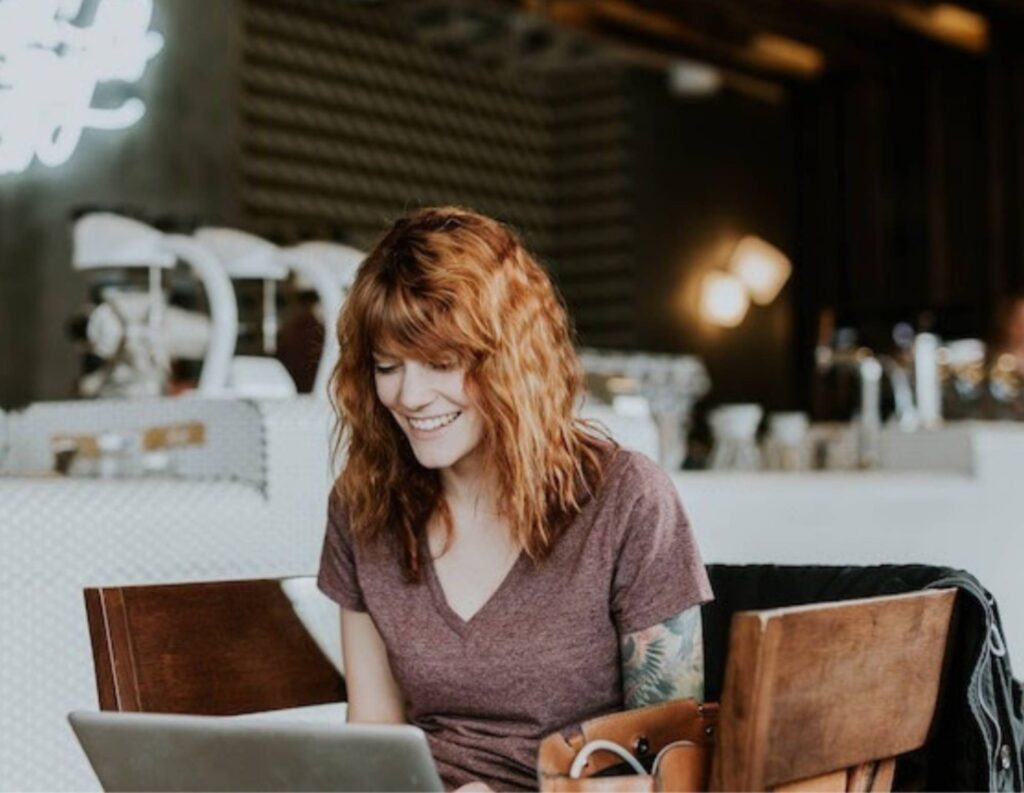 What makes the best software for small businesses? Every company has different needs, but it comes down to the tools that help you complete more work in less time.
As small business owners, you need resources that can help fill needs like accepting payments online, sending invoices, managing projects and much more.
It seems like every day there's a new software on the market to choose from, but we know your time is precious. There's no way you can go through each one to determine if it's a good fit. Instead, browse our comparisons of some of the best software for each need.
Jump To:
Best Software for Accounting & Finance
Accounting software for small business is one of the most important tools to add to your suite as early as possible. As your business grow, it will become harder and harder to manage the books and keep track of everything, but it also becomes increasingly important for taxes, maintaining profitability and more. The right software will help you manage your cash flow while also offering simple reporting for all your year-end needs.
Below, we've compared two of the most popular small business accounting software: QuickBooks Online and FreshBooks.
QuickBooks vs. FreshBooks
There's been quite a debate over these two: QuickBooks and FreshBooks – which one is the best bookkeeping software for small businesses? Most will agree that they are both powerful software accounting and finance tools.
But, as you might expect, the answer is it depends.
To start, QuickBooks has been around for quite a while, and thus has been the trusted "standard" for accounting and finance software for small business. It offers a classic double-entry accounting process, so both sides of your books stay balanced. It's absolutely packed with features, which makes it an extremely powerful tool, but with that feature-rich aspect comes a much bigger learning curve. Mastery of the software can be much more frustrating than it is with FreshBooks.
FreshBooks, on the other hand, is designed to be very simple and intuitive, and it's one of the easiest accounting apps to use. It also integrates with quite a few other apps, like Stripe, Fundbox, and Bench, which can help to format your data in an easier-to-use way. Unlike QuickBooks, Freshbooks does not balance both sides of your books with double-entry accounting, so you'll have to do this manually.
Special Mention: Zoho Books is an accounting software made by the same company that offers Zoho CRM. If you happen to use Zoho already, their accounting tools can offer a seamless link between the two. Even if you don't, Zoho offers some of the best app integrations to pull data from PayPal, Stripe, Square and more.
Which offers the best accounting tools for small business?
Choose FreshBooks if you value intuitive ease-of-use, or are a smaller business (perhaps self-employed or freelance).
QuickBooks is better if you want more powerful features and more exact control over the fine details of your finances.
Best Tax Software
Whether we're Independent business owners or not, we all know how hard it can be to do taxes at the end of the year. That's why it's especially important to go for tax software that makes everything a little more simple.
TurboTax vs. H&R Block
Yep, you've gotta file those taxes…. Not fun, but it's pretty much non-negotiable. So which software tool are you going to give the job of making life easier for you?
TurboTax and H&R Block are consistently the top two tax software tools out there to file your taxes electronically, offering direct deposit refunds, error checks, tax return status checks and much more.
But while they're both effective, and similar in many ways, they're not equals in all respects….
TurboTax is made by Intuit, the same company behind QuickBooks. This can be handy if you need to smoothly import data from your accounting books. It also comes with a feature to check for errors, which is equipped with more than 1000+ diagnostics tools. Some users do report that TurboTax is overall more user-friendly than H&R Block, with a more intuitive interface.
H&R Block has been around for more than 20 years longer than TurboTax, so they've got a bit more of an established name. They provide free in-person tax checking, which can be great if you want to be absolutely sure you didn't make any mistakes. Another advantage H&R Block provides is the filing of both personal and business returns using the same software package.
Which is the best tax software for small business?
TurboTax is for you if you don't need any in-person help and would prefer an easier-to-understand interface. And it's especially handy if you already use QuickBooks.
Choose H&R Block if you'd like to file your personal and business returns together using the same package, or if you want helpful, in-person checking before you file.
Best for Proposals, Contracts, & Invoicing
Payment processing is a key component of running your business. Doing everything on paper with checks or cash is no longer efficient, and it also makes for a poor client experience. Instead, opt for a software that offers multiple online payment options as well as everything you need in the steps leading up to payment: proposals, contracts and invoicing.
HoneyBook vs. Bonsai
Two software tools that have really modernized and re-structured the client-onboarding process are HoneyBook and Bonsai. Both of these software tools have made it super easy to create and send proposals, contracts, and invoices …but which one do you need for your business?
When it comes to popularity, Bonsai has the upper hand, as it is definitely one of the most widely-used small business management platforms out there, especially among freelancers and solopreneurs. The fact that it comes with pre-made service contracts specifically written for (and by) freelancers makes it an incredibly valuable resource, and other built-in features such as time-tracking, which make logging hours practically effortless.
HoneyBook, on the other hand, is growing rapidly., It offers its own unique, customizable spin on client management. Streamlining the entire process, HoneyBook takes the onboarding process a step further than Bonsai does by handling proposals, online contracts, invoicing, and payments all in one go, all in one place… and all branded to to look like you and your business!
You can customize things like business logos, imagery, and more every step of the way—because HoneyBook believes your booking process should feel like you. When you also consider the fact that HoneyBook also has attractive premade templates, automatic invoice creation, and tracking for opens, signings and payments, it becomes clear that HoneyBook saves you a lot of the typical back-and-forth hassle you may be used to with clients.
With a simple client portal, you can manage every step of the booking process and have money sent directly to your bank account from each client. Whether you accept ACH transfers or credit cards, HoneyBook does it all and even offers instant transfers.
Which is the best software for small business?
Choose Bonsai if you're looking for a well-known tool with a track record of helping freelancers, and a wealth of helpful resources.
HoneyBook's your best bet if you're looking for the fastest way to onboard and book clients, an easier to use interface, and a simple way to do contracts, invoicing, and payments and lead management all in one place.
Best Time Tracking Software
Especially if you're charging by the hour, time is important! You want to make sure all of it is accounted for and none of it goes to waste… right? With the best time tracking software, you can make sure you're pricing your services accurately and billing accurately. Even if you don't charge by the hour, tracking your time can help you understand the value of your services and set appropriate rates for your employees or contractors.
Chrometa vs. Toggl
Chrometa and Toggl are both time-tracking apps – excellent ones – but they can be quite different in a few key aspects.
Chrometa is beautiful in that everything operates in the background. Using it is almost an entirely passive experience, as it automatically captures your billable time as you work, meaning – ultimately – that you get paid more for working less! Once you train it with your specific keywords, it will generate your timesheets for you all by itself. Oh, and it's accurate to the second, so there's no more short-changing yourself.
Toggl is a fantastic tool that is great for tracking personal time, but it has some additional features that make it perfect for tracking your team's time as well. If you want to be reminded – or want to remind a team member – to start the timer, you can set up tracking reminders so you don't forget. Plus, over 100+ app integrations means you'll be navigating less, which means you'll have fewer distractions… and get more work done!
Special Mention: If you offer services that require time tracking in real time and on the go, check out what HoneyBook has to offer. Its mobile app includes time tracking for entrepreneurs like photographers that need to keep track of their time while they're on the clock for a specific project.
Which is the best time tracking software for small business?
Chrometa is a great option if you charge by the hour and want auto-generated timesheets and automatic accuracy down to the second without having to think about it.
Toggl is better if you work on a team and need a way to track their time and see where the hours are going.
Best All-In-One Project Management Software
When it comes to project management, sometimes you just want one single place where you can do everything you need to. Juggling several moving pieces while navigating back and forth between apps can get hectic, and if only you had an app that united them for you…
Ah, but there are apps for this! Basecamp and HoneyBook are two of the best.
Basecamp vs. HoneyBook
Basecamp is one project management solution that promises to consolidate all your un-integrated software apps for you. So many functions provided in a single piece of software allow you to see all the moving parts of your business at once, from one place, including what your team is doing. It helps you get a high-level overview so you can easily understand exactly what you need to do next.
However, Basecamp is usually used by slightly larger teams and organizations. If you're a freelancer who also books clients, not just manages projects, keep reading.
As far as project tracking goes, HoneyBook client management software for small businesses goes the extra mile to ensure your time is well-spent. By providing a single hub where everything from communication with clients, payments, tasks, meeting scheduling tools, documents, and more are found, you'll stay on top of your to-do list easily.
From inquiry to payment, you can see your client's activity in real-time, and since you can see what's happening at every stage, you'll be able to smoothly take control of all those details that might otherwise drive you mad.
Which is the best software for small business?
Basecamp is especially good if you are managing a team (though individual use is still a great option) and want to see all the workings of your business from one place.
HoneyBook is the perfect choice if you're a freelancer or solopreneur who needs a simplified way of dealing with clients and managing everything (leads, projects, and payments and more) from one central small business management platform.
Best CRM Software
A CRM (client relationship management) software is essential for staying organized. Even if you manage a new business, it's important to get your CRM in place now so you can use it to scale up. Without it, many leads can end up slipping through the cracks and your client experience can end up lacking valuable touchpoints.
HubSpot vs. Salesforce
Having a good CRM to organize and visualize your sales pipeline and keep track of your clients can be invaluable as a method of streamlining your sales process. There are quite a lot of CRMs available today, but two of them are consistently ranked above the others: Salesforce and HubSpot.
Salesforce is one of the oldest names in CRM technology, being the first CRM to achieve widespread use, and it's still the most widely used CRM by a good margin.
In terms of generating reports and dashboards, Salesforce wins out, being overall more capable of producing visuals and powerful reporting insights that help you understand data about your clients and sales activities. Since reporting and analytics are a big source of a CRM's usefulness to a small business, this is significant.
HubSpot, however, is much better at the marketing side of things. Inbound and content marketing types are its bread and butter, and HubSpot offers a set of tools to allow content management, such as scheduled blog publication, directly from the CRM itself. This makes HubSpot very useful as a lead-generation tool as well.
Special Mention: HoneyBook comes up again and again for small business resources, and for good reason! While it offers all-in-one project management support, it also offers the same for your CRM needs. Different from HubSpot and Salesforce, it's designed specifically for Independent business owners with unique services.
Which is the best CRM software for small business?
Definitely go with Salesforce if analyzing your client and sales data to find patterns and forecastings is a priority for you.
HubSpot is the better choice if you want to focus on marketing with your CRM as well as sales.
Are You Looking for the Right Software Tools for Your Small Business?
There's a chance HoneyBook could be precisely the software for you…
HoneyBook's full suite of tools and features is really quite amazing…in fact, we would go so far as to say it's unmatched in many ways for service-based small businesses.
When it comes to providing a stripped-down and streamlined process for managing your small business, HoneyBook really puts a lot of power in your hands.
Everything's covered, from proposal software, online invoices, and client onboarding, to project tracking and automation – it's an all-in-one solution that's sure to deliver what you need to get it done.
Because HoneyBook puts all of what you need for streamlined client management in one place, your client relationships will thrive as you make life easier for them – not to mention easier for yourself! HoneyBook is completely free for the first 7 days!