Your brand experience includes your digital touchpoints, in-person interactions, and overall client experience. Learn how to build yours and leverage it to win clients and make them happy!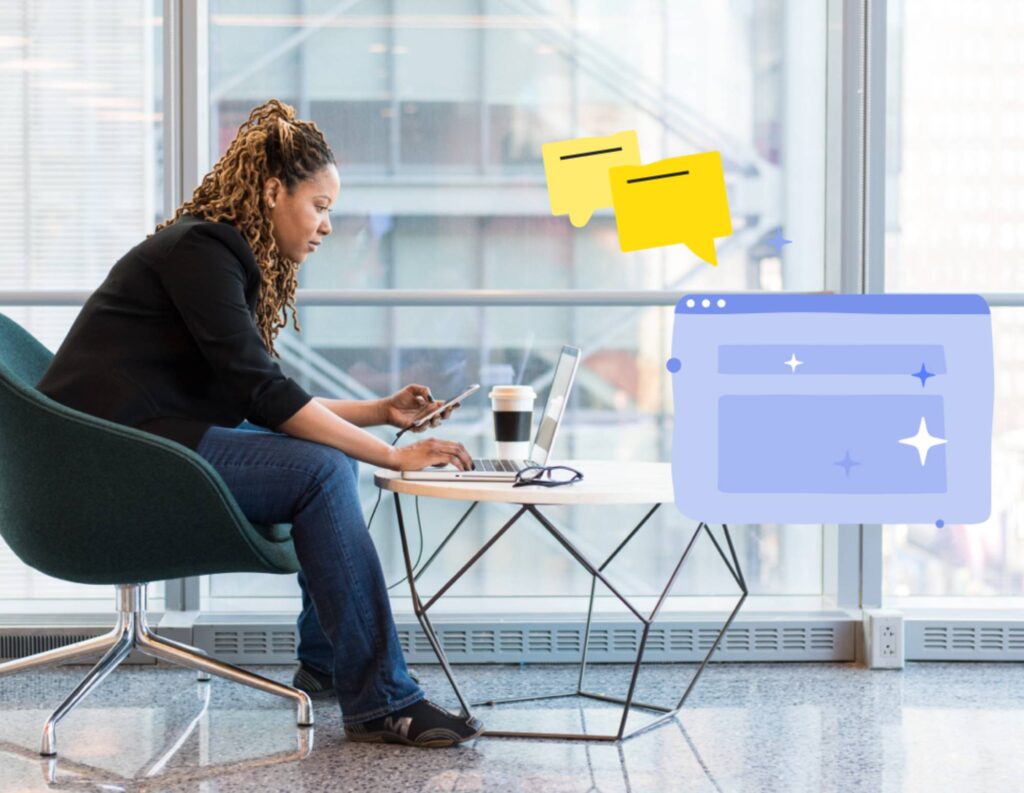 When we talk about branding, we're talking about all the ways your business shows up in the world. This includes your brand identity, brand story, brand strategy, and much more.
Today we're talking about one of the most consequential elements of your brand, and we promise it's something you already have: your brand experience. It's the overarching term to address all of the different ways that your audience, leads, and clients interact with you.
Through how you present yourself online, communicate, and interact in person, your brand experience helps build trust and customer loyalty. Learn how to build and strengthen a solid brand experience that you can feel proud of while nurturing your leads and clients.
Jump to:
What is brand experience?
Your brand experience is the emotional connection that is formed between your audience and your business; it's the feeling a potential client gets when interacting with all of your brand components. This includes your design, communication style, and clientflow from first inquiry to final testimonial. It's all of the factors that influence your audience's impression of your business, the outcome of which can lead to ongoing referrals and recurring bookings.
Your brand experience is felt at every client touchpoint. From top-of-funnel audiences who view your social media content to leads that enter your email marketing nurture, and the clients you interact with during a project. Each of these stages in the client journey are connected, and providing a seamless brand experience throughout is critical to creating a positive client experience overall.
Thinking about the complete client journey is important when building a strong brand because it helps you understand the significance of each client touchpoint. Every interaction in your sales funnel is an opportunity to affect someone's perception of your brand, and perfecting each of these steps can set you up for success in the long term.
What is not brand experience?
It's important not to confuse brand experience with user experience or customer experience, though it encompasses both. User experience only refers to how your audiences interact with you online, particularly on your website. And your customer experience is more focused on how you communicate, service your clients, and solve problems.
Instead, brand experience is an umbrella term to help you think of the big picture rather than focusing on the individual aspects of your brand like the imagery, website experience, and customer journey.
What goes into a great brand experience strategy?
Though there are many components in a brand experience strategy, it's all about staying true to your mission statement, vision, and values and having a target audience in mind. As long as you have those in place, it'll be easy to translate them into your interactions, digital presence, and client experience. Above all, you need to make sure you're staying consistent and personalized to your ideal client.
In-person interactions
Your in-person interactions with current and potential clients are a big part of your brand experience. When you run meetings, are you making your clients feel welcome and able to be open with their wants and needs?
Even if you don't meet in person, the virtual experience that you create over a screen is equally as important. From showing up on time to making sure clients have everything they need to come prepared, your in-person and virtual meeting etiquette will create an impression.
Also consider how you present your brand to potential clients at events like conferences, meetups, and networking opportunities. As an Independent business owner, you'll be interfacing with your clients all the time. Show them your true personality so they know what to expect if they work with you in the future.
Though so much of business is digital-first, even the youngest generations still prefer to interact with brands directly and in person.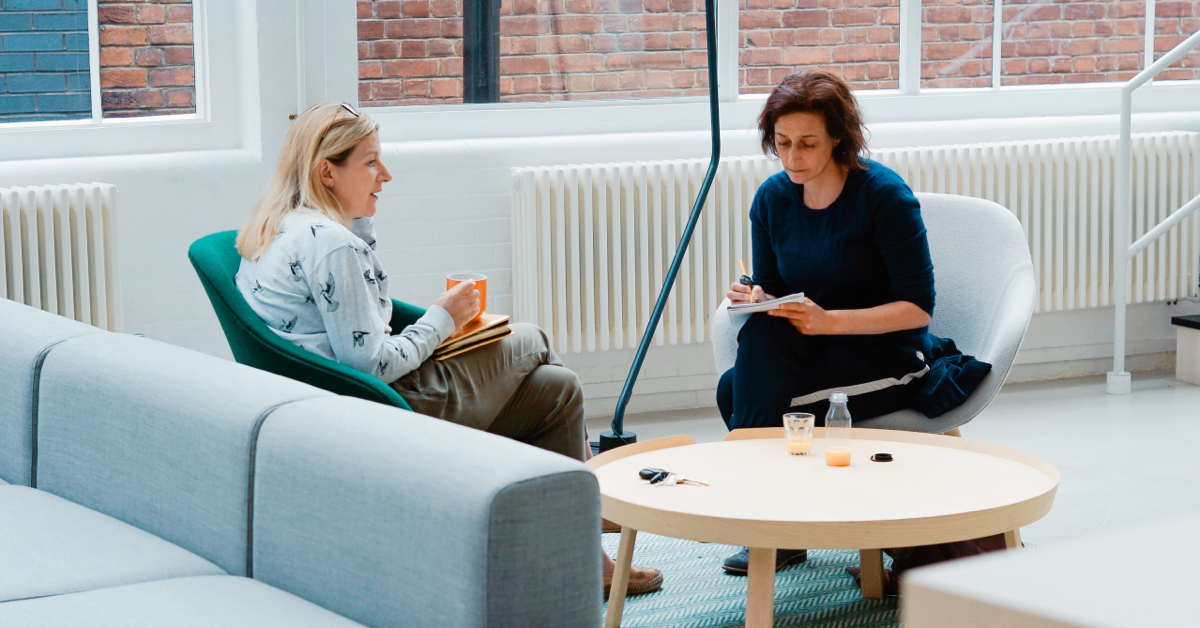 Digital touchpoints
Be sure to maintain your brand voice and personality across your digital touchpoints as well. For many business owners, we have the habit of writing in a different voice from how we speak, but maintaining the same tone on all your channels gives your audience a sense of familiarity.
If you're more down-to-earth and energetic, you can reflect that across your website, social media posts, and marketing collateral. The same goes if your business and personality are more practical and authoritative.
Also, consider your audience's user experience when they interact with you online. If your brand is a bit more direct and straight to the point, perhaps it's best to embed a contact form on your website where leads will receive a questionnaire. If your brand is expressive and collaborative, on the other hand, a meeting scheduler would be best to link so you can speak to your leads as early as possible and understand what they need through a 1:1 conversation.
Regardless of what you choose, make sure the user experience is as frictionless as possible to take users where they want to go. Keep in mind that 88% of people agree that they likely won't return to a website if they have a poor experience.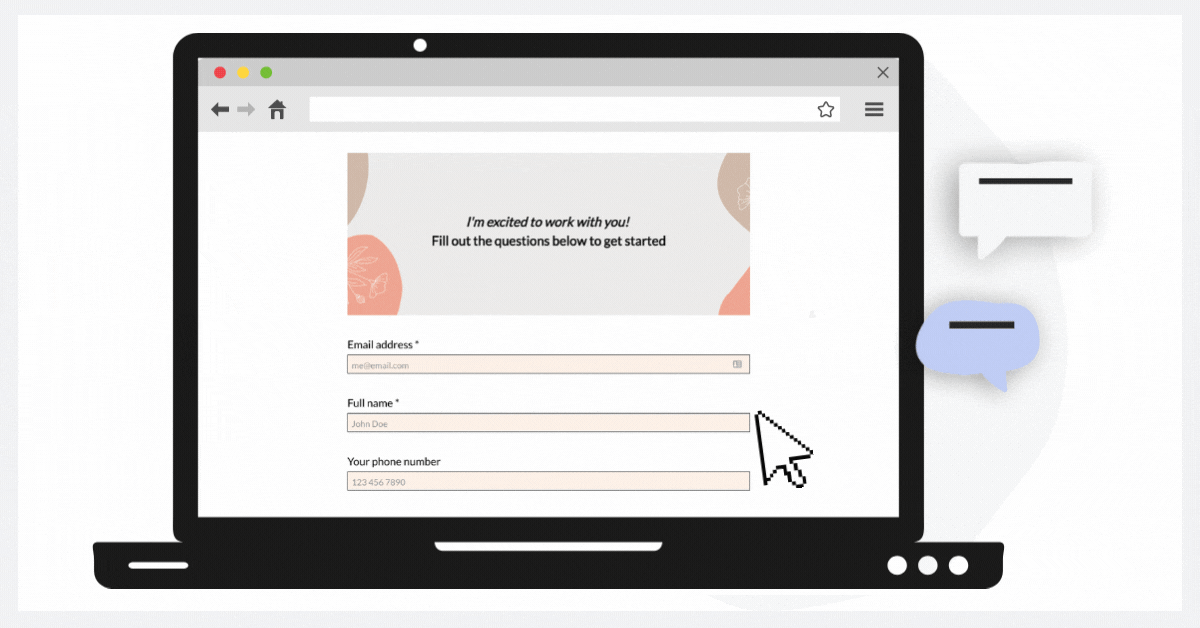 Client experience
Creating an inclusive client experience is key to your overall brand experience. As you work on a project, consider how you communicate, move projects forward, and ask for feedback. Each of these interactions plays a role in your brand perception, whether you want to be seen as collaborative, prescriptive, or anything in between.
There's no wrong answer to how you want to structure your client experience, as long as you're creating the same experience for everyone. Keeping everything consistent will strengthen your brand while also making sure you're offering an accessible experience for everyone.
Whether your clients are paying for your starter or premium packages or available to meet in-person or online, you should establish the same, standardized clientflows. This means that everyone is treated to the same experience, including your steps for handling inquiries, helping with service selection, booking, and closing our projects. To make this easier on you, you can use business automations to make sure you don't skip any steps.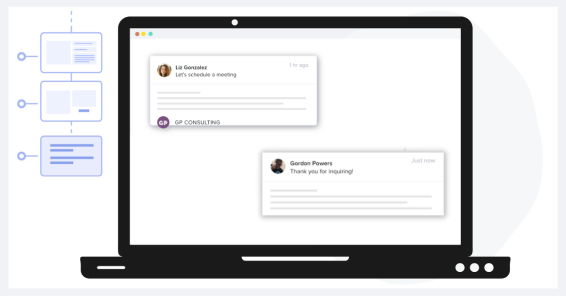 How to measure brand experience
Once you have a consistent brand experience across all your business efforts, it's time to measure its impact.
For your in-person/virtual interactions, consider how many new lead sources you receive from these engagements. You can do so by asking your clients how they heard about you as soon as you start a project.

Pro Tip: Use HoneyBook to customize your lead sources. You can capture them from your contact form and view a lead source report to continually track where your leads are coming from.
To make sure you're running efficient client meetings that help strengthen your brand experience, send out a quick post-meeting survey to your clients. Did your clients receive all the information they needed? Do they feel confident about the project's next steps? Did they feel well-supported before and during the meeting? These types of questions will give you direct insight into their experience.
Online, you can gather analytics for each platform you use to determine if your brand is engaging. Pay extra attention to your new followers and website visitors to see how these new audiences interact. A strong brand experience at the top of your funnel should mean more qualified leads inquiring about your services from your channel.
Once again, you can also use your lead source report to see how well your online brand is communicating your value. Are your digital efforts attracting your ideal client?
As leads turn into clients and make their way through your clientflow, measure your client experience through surveys, testimonials, and reviews. Don't be afraid to ask your clients how they liked working with you and if they would like to post a review at the end of a project. No matter what kind of feedback you get, you can always use it to adjust your brand experience.
Examples of great brand experience
Looking for more inspiration? Here's how some companies create their brand experience and how you can do the same!
HoneyBook
So, we have to toot our own horn for a sec. At HoneyBook, we put a big emphasis on our brand experience. Our mission is to empower businesses to own their independence with passion and purpose, and we make sure we're communicating that in every interaction.
Just like how we offer supportive business education on our blog (like this post!), we do the same on social, even making a point to feature inspiring independent business owners like you.
We also extend our brand into our community, where in-person and virtual Rising Tide chapter meetings and events are based around collaboration and empowerment.
When you're a HoneyBook member, you're treated to 1:1 concierge support, and we make sure your needs as a business owner are reflected back into the product. Our customer experience is rooted in making sure our members have everything they need to realize their biggest business dreams.
Altogether, every interaction with HoneyBook is built on authentic support, trust, and putting people first.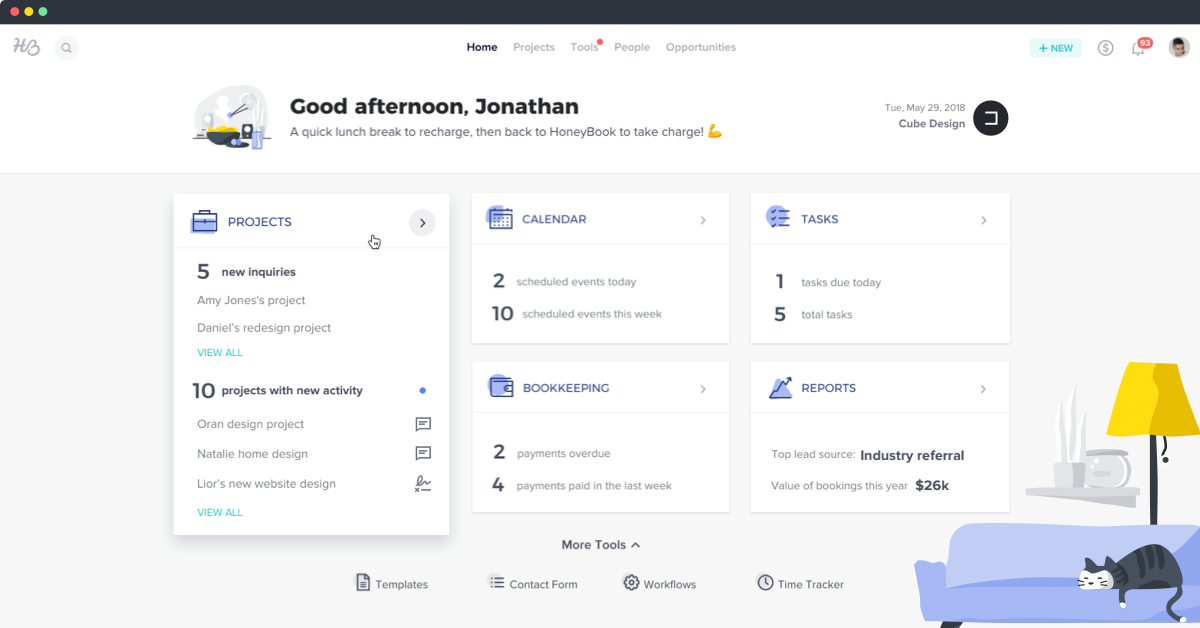 Apple
It wouldn't be a post about exceptional branding without mentioning Apple, and for good reason. They're a great pillar of what a strong, cohesive brand looks like and how it translates into wide recognition and customer loyalty.
Apple leads with design, and it's obvious in every way you interact with them. When you see ads or go on their website, everything feels clean, professional, and powerful, and of course, the same goes for their products.
In-person, their customer experience and storefronts offer the same brand experience as well. You're surrounded by all their products in clean, bright spaces, and you always feel like you're speaking with a professional (their customer support staff are even called geniuses!)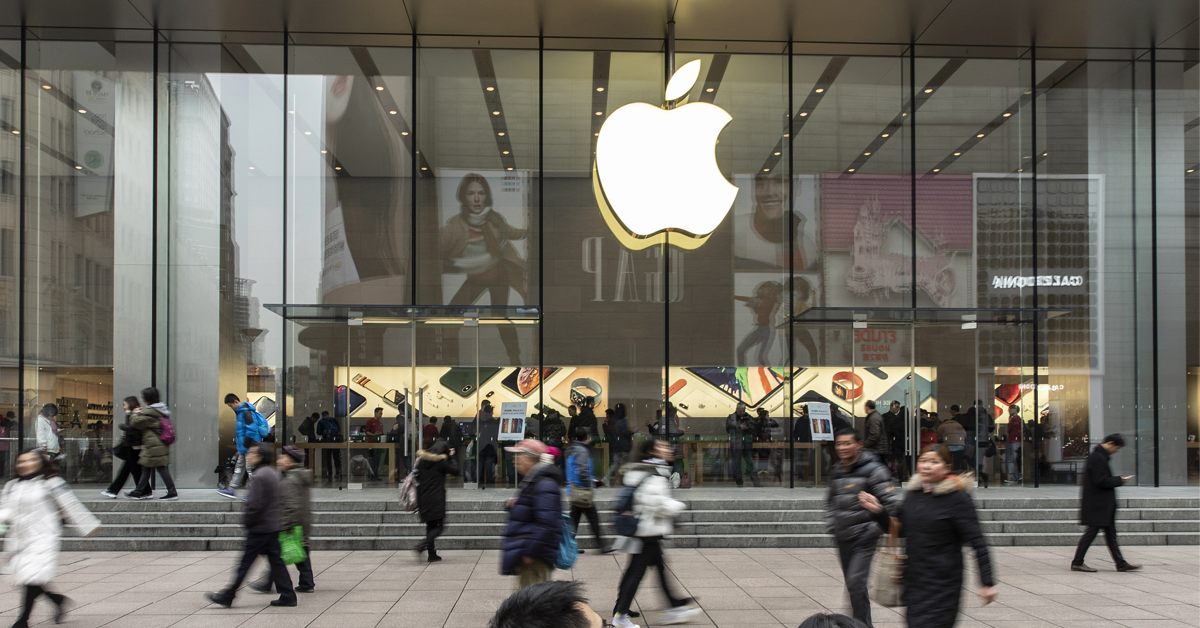 Patagonia
Patagonia includes climate activism as a key component of its brand, and it's clear in nearly every interaction with its business.
Their clothing and products are well-known for their durability and performance, but they're also made with some of the highest standards of sustainability and fair trade practices. The company uses both recycled materials and renewable energy within its manufacturing process.
Online, the commitment to sustainability is made clear with a prominent CTA to view their activism on their home page. On social as well, customers and followers are able to learn more about sustainable topics that the company posts about, such as clean climbing, mending clothing, and practicing less consumption.
Patagonia's brand experience is a great example of how each interaction can and should go beyond what you're selling.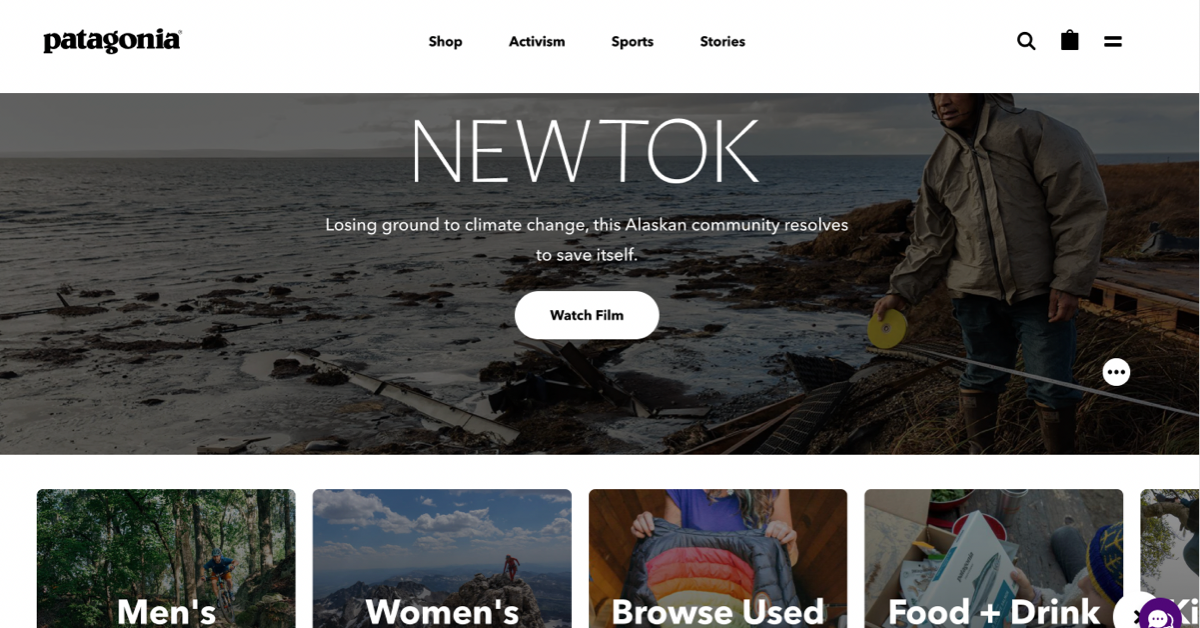 Oatly
Oatly also prioritizes environmentalism as part of their brand, with a brand voice targeted toward millennials and Gen Z. Their brand also pokes fun at themselves and the food industry overall, aiming to make their customers feel more like a community than just sales numbers.
Their Hey Barista Magazine is a great example of the community they foster with younger generations, featuring barista's opinions and perspectives. Even their packaging is known to showcase their product in a very self-aware way (like referring to the Nutrition Label as "the boring side").
From their online presence to their product, you're made to feel like you're in on the joke.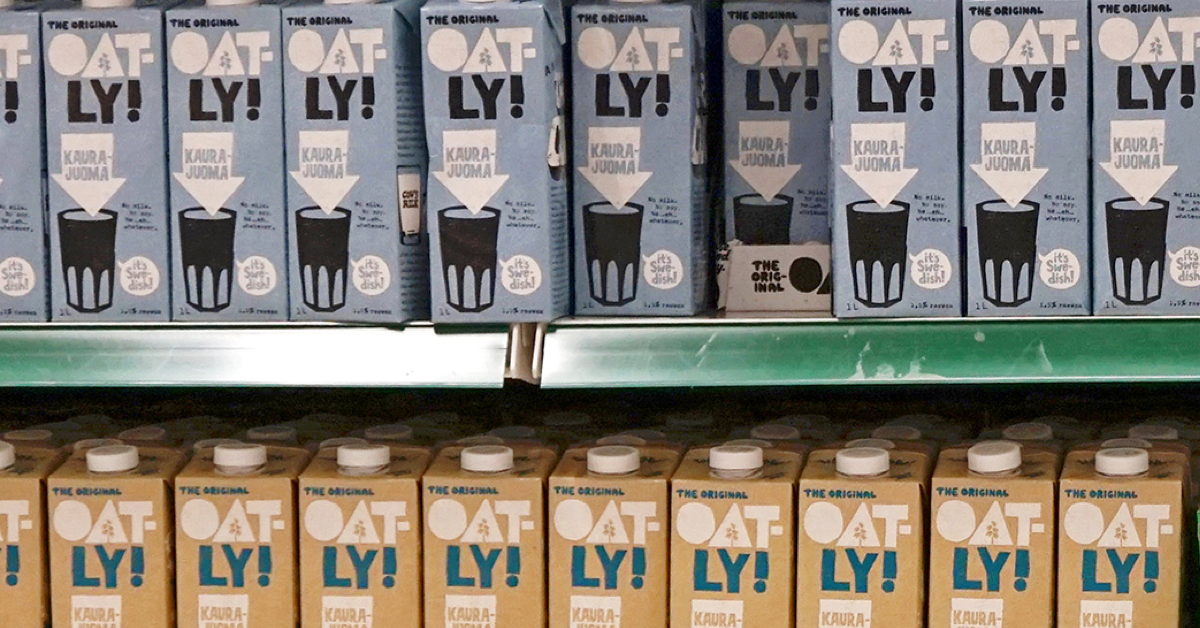 Creating a more professional brand experience
The great news is that you don't need a huge budget like Apple or Patagonia to create an amazing brand experience. All it takes is a strong vision that you can implement consistently to reach your ideal clients.
You can easily upgrade your brand experience by using an all-in-one business management system. With one tool, implement your visual brand across all your client touchpoints, from your sales brochures to your booking files, and view your communication with leads and clients in one place. With business automation and email templates, you can also ensure your messaging is inclusive and on-brand for everyone.
While a professional system helps improve your brand experience, it will also help you save time and energy– so you can get back to what makes you passionate about your business!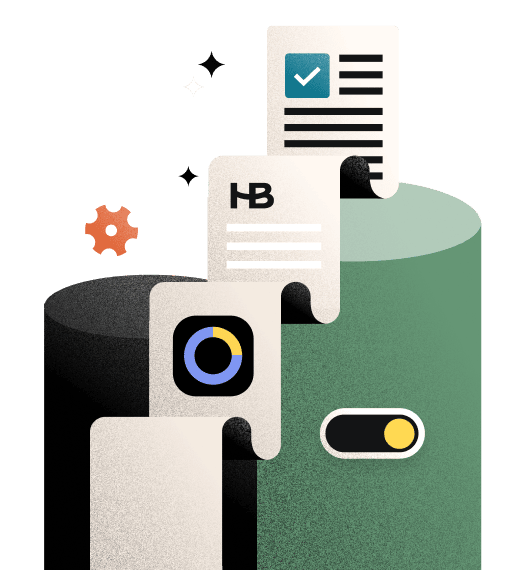 Centralize your client management
Capture leads, sell services, manage projects, and nurture client relationships from one platform.  All that and more with HoneyBook.