The CAN-SPAM Act lays down ground rules outlining what businesses are required to do when sending emails to potential clients.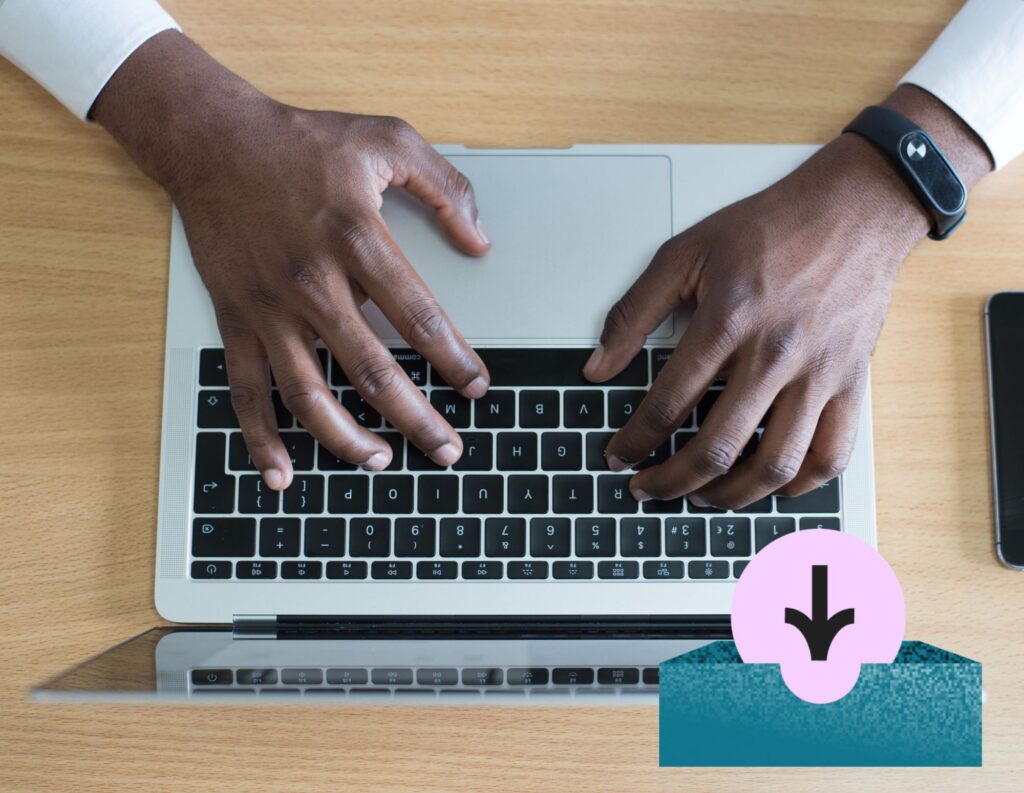 Email marketing is an invaluable tool that helps businesses worldwide grow. With 4 billion daily email users and 77% of marketers experiencing an increase in email engagement over the last year, it's no wonder that businesses are continuing to pour more resources into competing for the attention of email users.
However, as email marketing usage continues to grow, the volume of messages can also become a bit overwhelming for users. That's why, in 2003, the CAN-SPAM Act was passed by Congress.
If you're a business owner utilizing email to grow your business and communicate with your client base, you need to know what the law is and how you can comply with the CAN-SPAM Act.
Jump to:
What is the CAN-SPAM Act?
Congress passed the CAN-SPAM Act in 2003 after internet usage exploded in the 2000s and misuse of email for unsolicited and deceptive marketing practices intensified.
The Federal Communications Commission enacted the act to curb the prevalence of spam emails and set guidelines for businesses engaged in commercial email communication.
The acronym stands for the Controlling the Assault of Non-Solicited Pornography and Marketing Act, and it lays down specific requirements that businesses must follow when sending marketing emails to recipients. It also gives recipients certain rights and options to opt out of further communications.
Pro tip
Below is a summation of the CAN-SPAM Act based on information on the Federal Trade Commission's website, but you can read the full law via the National Archives.
What are the requirements of the CAN-SPAM Act?
Look at any marketing emails in your inbox, and you'll find that each one follows these guidelines. So, to ensure you comply with the CAN-SPAM Act, ensure that your business emails do as well.
Don't use false or misleading headers
This element of the CAN-SPAM Act is designed to ensure transparency and prevent deceptive practices. It requires that the "From," "To," and "Reply-To" fields of commercial emails include appropriate identifying information and accurately represent the sender and the origin of the email.
Basically, you want to make sure the domain name and email address listed in your "From" and "Reply-To" fields are accurate and not misleading.
Here are some examples of practices this element seeks to prevent.
Example 1: Email spoofing the "From" field
Suppose a business named "ABC Electronics" sends a marketing email to promote its latest product. The email's "From" says "Big Discounts @ XYZ Store." In this case, using "XYZ Store" in the "From" field is misleading because the email is not from XYZ Store — it's from ABC Electronics. This practice is deceptive and violates the CAN-SPAM Act.
Example 2: Falsely identifying the "Reply-To" field
Imagine you receive an email from someone you don't know, and you see that it's from one of your favorite businesses to shop from, so you reply. However, when you hit the "Reply" button, the email you're sending isn't going back to your favorite business, but rather, to some email address you don't recognize — perhaps even to a competitor trying to draw your business toward them. This is an example of violating the CAN-SPAM Act by falsely identifying the "Reply-To" field.
Example 3: Using misleading routing information
In the context of email communication, routing information refers to the details that specify the path an email takes from the sender to the recipient. It includes pieces of data such as:
Mail Transfer Agents (MTAs)
IP Addresses
Domain Names
Mail Exchange Records
The details of how routing information protocol works can be mindboggling, so here's an example:
Pretend a health and wellness business sends out an email about a health product, but the routing information of the email makes it seem as though it's from a government agency or a well-known medical organization. By using misleading routing information, the business attempts to deceive people into believing the email is more credible than it actually is, blatantly violating the CAN-SPAM Act.
Don't use deceptive subject lines
In any email marketing message you send, your email's subject line must accurately reflect what's in your message. An extreme example of violating this would be sending an email with the subject line, "You've won a million dollars…" and then continuing in the email, "… In savings, when you spend X amount on our annual spring sale."
If the intent of your email message is the promotion of a commercial product or service, your subject line should make that clear (more on this below).
Using deceptive subject lines to lure recipients into opening emails is defined as manipulative and dishonest within the CAN-SPAM Act. That's why it's essential to maintain transparency and honesty in your subject lines. Plus, honesty builds trust and a stronger likelihood that clients will open future emails.
Identify your message as an ad
You are required to identify your marketing and commercial messages as ads. Phrases in your subject line, such as "Limited Offer" and "Exclusive Discount," accomplish this easily. Plus, they immediately engage clients with the prospect of saving money on something they want — just make sure your email does, in fact, offer those things.
You can also identify your email as an ad by including a clear and conspicuous notice that the email is a promotional communication. By doing so, you set appropriate expectations for recipients and avoid potential misinterpretations.
Tell people where you're located
Every commercial email you send must include your valid physical postal address. This can be a P.O. Box you have registered for your business through the U.S. Postal Service, your business' current street address, or a private mailbox you've registered with a commercial mail receiving agency established under Postal Service regulations.
Tell people how to opt out of receiving future emails
Providing recipients the option to opt out of future email communications is a crucial aspect of the CAN-SPAM Act. You know those small "unsubscribe" buttons you see at the bottom of emails? You need to include one, too.
Your emails should contain a clear and easy-to-find mechanism that allows recipients to unsubscribe from your mailing list if they wish to do so.
Implement opt-out requests promptly
Once a recipient submits an opt-out request, you must honor it promptly: Specifically, you must honor the opt-out request within 10 business days. You must also ensure that unsubscribing is straightforward and hassle-free for your clients. You can use an automated system to manage opt-out requests effectively and prevent any violations.
Monitor what others are doing on your behalf
If you're using third-party service providers or marketing agencies to handle your email marketing, you should know that under the CAN-SPAM Act, you're still accountable for what they do on your behalf. So, you can be held responsible for any violation committed by someone you hire to handle your emails. Therefore, choosing reputable partners and regularly monitoring what they're doing on your behalf is important.
What are the penalties for violating the CAN-SPAM Act?
The CAN-SPAM Act carries significant penalties for non-compliance. If you send an email that violates the CAN-SPAM Act, you can be held liable and fined up to $50,120. That is a costly fine for most businesses, especially when you consider that you can send out a single email to hundreds, if not thousands, of recipients and get a fine for each one.
How can businesses comply with the CAN-SPAM Act?
Ensuring compliance with the CAN-SPAM Act doesn't just help you avoid costly penalties. It also helps you build positive relationships with both current and potential clients. People are bombarded with emails every day, and you want to avoid ending up in someone's spam folder, so showing respect to them goes a long way.
Educate your team: Make sure everyone understands and follows the CAN-SPAM Act rules.
Keep accurate records: Maintain email marketing campaign records to demonstrate compliance.
Use reputable email marketing platforms: If you're going to use a third-party platform for your email marketing, make sure it has a great reputation.
Conduct audits: Watch your email marketing campaigns and make sure that opt-out requests are being honored and that everything is within compliance.
Manage your email correctly to stay within marketing regulations
There are so many things to manage when you're running your business. So, why not let HoneyBook take some of the tasks off your to-do list?
HoneyBook is a clientflow platform that lets you manage all your client touchpoints from one place. From client communication to invoicing and receiving payments, HoneyBook makes it easier to run your business.