Working as a doula can be one of the most rewarding careers imaginable. After all, few experiences in life are greater than helping a mother through the challenges that come before, during, and after childbirth. But while your work can certainly spark joy, the "business" side can turn into a complicated mess, especially when your client load increases. Some of the most successful and least-stressed doulas out there are those who have mastered their business management by utilizing a multi-functional CRM for doulas.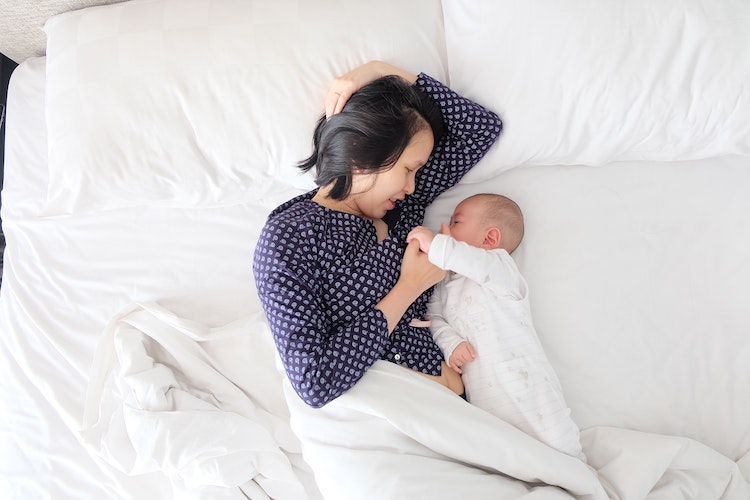 What is CRM for doulas?
"CRM" stands for "customer relationship management". At a high level, CRM is all about building and maintaining the type of lasting customer connections that help your doula business thrive in any market. 
Given the incredibly personal nature of doula work, those relationships that you build and nurture can exist for years and can lead to incredible growth for your business. The average mother will ultimately have two kids, so your experiences with one client may carry over to multiple children, or lead to those hard-fought word-of-mouth recommendations. 
To that end, CRM is all about keeping the customers you have happy while ensuring continuity of work or developing a strong referral network through that relationship.
The technical side of CRM
CRM is more than just developing strong bonds with your clients. It's also the term we use when we talk about the type of technology that's critical in managing those client relationships you build. 
High-quality CRM tools are any that will help you manage and even automate the complex number of interactions you have with a client, to include:
Client intake

Scheduling

Invoicing

Communications

Marketing

Bookkeeping

Branding
We know what you're thinking. As a small business owner, you're used to handling almost every aspect of the business yourself, and there's often a certain appeal to taking on the challenge of a DIY approach.
A good CRM doesn't take that DIY feel away from you. Instead, a fully-functional CRM tool is designed to empower you to make the most of your time and your business relationships without having to reinvent the wheel every time you want to do something.
Why HoneyBook is the best CRM for Doulas
At HoneyBook, we have a special love for doulas, with features and templates designed especially for you. Our client management software for small businesses and all-in-one CRM for doulas offers tools that help maximize your scheduling potential, send professional invoices, and keep you up-to-date on every aspect of the client relationship, from inquiry to intake to final payment. Essentially, it's an all-in-one software for your doula business. 
By design, HoneyBook can help reduce strain on the most common pain points associated with running a doula business, including having access to accurate data about your clients and your own business.
Here are a few of the excellent features HoneyBook offers that make it the best CRM for doulas.
Customized Contracts
The start of your business relationship always includes a contract, but creating professional contracts from scratch can be time consuming. Use HoneyBook's plug-and-play online contract templates that include everything from confidentiality agreements to cost, fees, and payment information.
Fill in the blanks where you need, delete the sections that you don't. Sign and send contracts digitally, and receive them back faster than with paper contracts. Your clients will appreciate the streamlined, professional, and detailed contracts you send. 
Quick, Professional Invoicing
It takes just minutes to create and send invoices using HoneyBook's intuitive program allows you to create and send invoices to your clients. Schedule invoices to send out ahead of time or send them as needed. Just add your branding, line items for payment, notes for yourself and your client, and a clear and comforting message.
You can even create and send invoices directly from your mobile device from anywhere you have a data connection. 
If you're struggling over how to accept payments, HoneyBook invoicing simplifies the process. Our invoicing offers online payment via credit card (VISA, MasterCard, Discover, and American Express accepted), or with a direct bank transfer. Our invoices also include a gratuity option, so your happy clients can leave 5%, 10%, 15%, or a custom amount when it comes time to pay.
Brochures, Proposals, and Questionnaires/Forms
If one of your previous clients referred you to a new mother, or a new mother sought you out with an inquiry, you may need to offer more than just a contract. HoneyBook has you covered with impactful brochure templates. Fill in the details, add your branding graphics, list the services you offer as a doula, and then send. 
You may also find you want to send a proposal for services instead, especially if you're working with a mother you've helped in the past or a new client who's ready to get rolling with postpartum support. Using our proposal software is an excellent strategy to employ when you're seeking new work with a past client or current client or if you have the contact information for a strong lead. 
HoneyBook proposals deliver a 3-in-1 approach that provides your clients with a proposal for work (including line-item costs), the contract, and the invoice. Your clients will be impressed with the beautiful look of your proposals, and you'll find it easy to book new projects without having to worry about chasing down clients for details and payment. 
In all of this, client intake is going to be incredibly important. You likely have a questionnaire you prepare for new and repeat  clients that helps you better understand their needs. Honeybook has you covered there, too. Use a questionnaire template to add the questions you need to effectively perform your work, mark questions as "required" where necessary, add a personalized message, and send. 
Bookkeeping
Few doulas like to think of themselves as a profit-making venture, but it's ultimately hard to run a doula business if you aren't making any money from it. Your doula income can vary significantly depending on whether you're a birth doula or postpartum doula, your years of experience, and whether you live in a rural, urban or suburban city. 
Part of ensuring the viability of your business is tracking your incoming payments and outgoing expenses. As there's no set standard for how much a doula business might make, tracking your ingoing and outgoing cash is important. The goal is always to come out on top, and accurate bookkeeping can help you get a better idea of what you've earned, and clue you into whether you need to charge more for some services or cut out expenses.
HoneyBook automatically tracks all of your payments and loads them into the bookkeeping tool. But you can also use HoneyBook to track your expenses, then review your data for net profit/loss. 
Our CRM also integrates seamlessly with QuickBooks. Just connect to your QuickBooks account to have your HoneyBook payments automatically sync with QuickBooks Online. 
Reports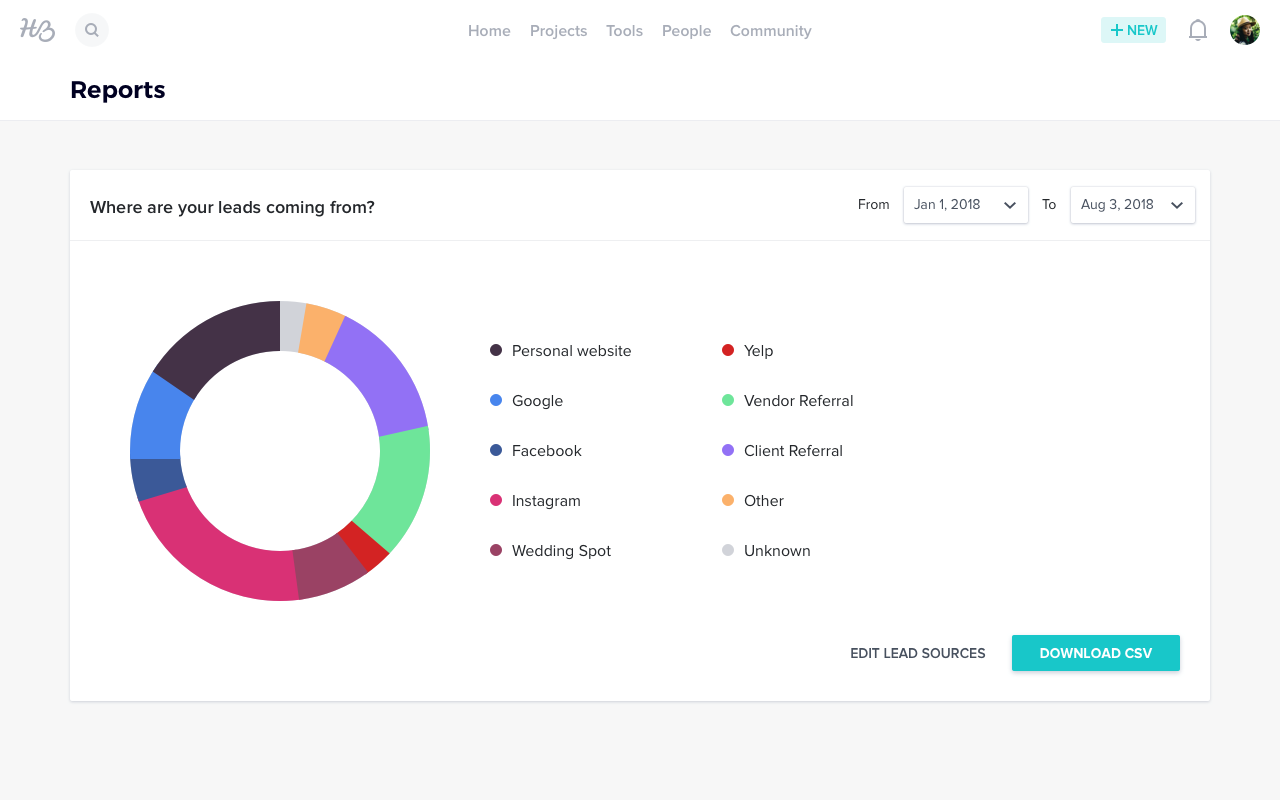 Working intimately with mothers is not an exact science, so it's hard to imagine trying to quantify the experience. But since the business side of being a doula deserves an intense love of data, HoneyBook is an excellent solution.
The Reports tools gives you a good idea of how successfully your business is operating with visual feedback. Examine the number of projects created, your success rate with proposals, total number of invoices sent and paid, and the total value of all of your bookings. Then, get deeper insights into which of your marketing efforts are generating the best leads, including client referrals, your personal website, or other sources. 
What CRM tools are most useful for a doula business?
HoneyBook has dozens of tools available at your disposal, but there are some that other doulas may recommend to you as essential for the type of business you run. On her blog Inspired Birth Pro, professional doula Darlene MacAuley wrote about the additional tools doulas need to have a successful business. Her 15 items list includes:
A professional email address

Email marketing

Social media scheduling

Password manager

Banner and image creator

Free stock photos

Document storage

Appointment scheduler

Client relationship management

Accounting

Credit card processors

Secure online document signing

Paperless business (such as fillable PDF client forms)

App connectors and automation
MacAuley suggests different services for every item in her post, but there's no need to use such a distributed approach. With HoneyBook, your doula business will have immediate access to email marketing tools, document storage, appointment scheduling, online credit card processing, secure document signing, fillable client forms, a mobile app, bookkeeping, and automation — giving you an organized all-in-one business hub.
If you're ready to take your doula business to the next level, start with HoneyBook's doula business software. Organize the complex business side of operating as a doula and land more contracts. That way, you can enjoy every aspect of working with new mothers when they need you most. 
Try HoneyBook risk-free for 7-days (no credit card required).