Learn the purpose of a client discovery session, why they matter, and what you need to do to make them successful. Implement actionable tips to help your next discovery meeting go off without a hitch.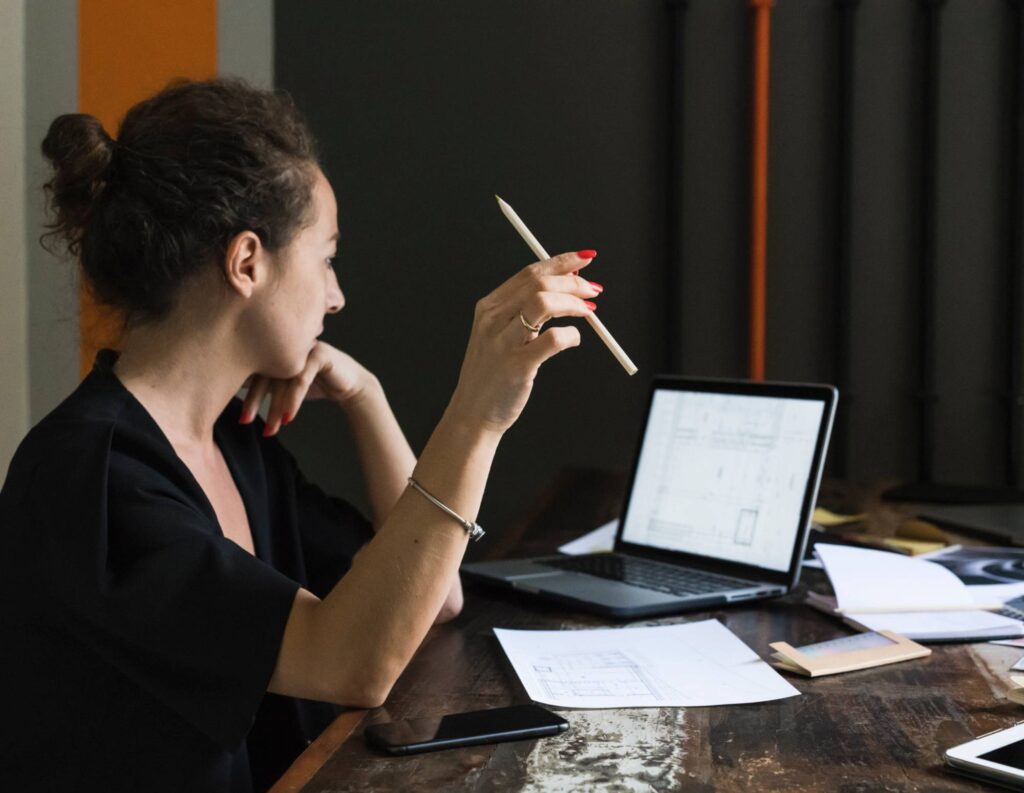 Imagine sitting down with a new client for the first time. What emotions are you feeling?
If you're like a lot of independent contractors, you may feel excited. A new client is a new challenge and an opportunity for growth. But you also may feel some trepidation. New clients bring unique expectations and personalities that may or may not work with your brand's culture.
Until you host your discovery session, you can't know if you and your client are a perfect fit for one another. That's a scary thought, especially when your success hinges on positive client interactions.
Luckily, there are tools you can use to improve your discovery sessions. Let's take a look at what you can do to lead a concise, productive discovery meeting every time.
Jump to: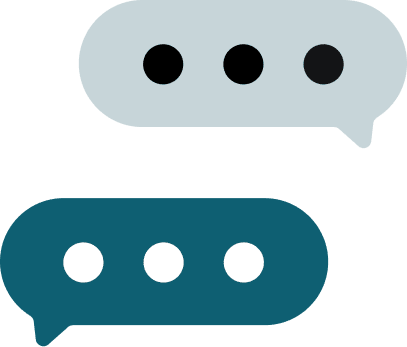 Ensure consistent communication
Use HoneyBook to manage all of your client communication in one place. 
What is a discovery session?
A discovery session, also known as a discovery meeting, is a dedicated time for you to sit down with your new client. This is when you can hash out their needs and visions for their project. You can also clarify expectations to set you both up for success.
Discovery sessions should help you fully understand what your client is looking for and align your goals and expectations. This is a good time to discuss:
The biggest challenge for the client
Business goals and business objectives
The scope of the project
The client's budget
Your quote for the project
Whether you're open for more work in the future
How much notice you need before taking on more work
You may also need to discuss the limitations to what your quote includes. For example, if you're a photographer, does your quote include the cost of touch-ups? If you're a writer, how many edits or rewrites does it include (if any)?
By covering this information up front, you ensure that both you and the client are on the same page. This puts you on the first step toward a productive working relationship.
Why should business owners conduct discovery sessions?
A business owner's main job is to help their clients achieve their goals. 66% of customers expect businesses to understand their unique needs.
Discovery sessions provide an opportunity for your business to do just that. These key meetings ground your working relationship in mutual trust, communication, and transparency. They allow you to establish the nature of your relationship. And they empower you to collaborate on a blueprint for future interactions.
At what stage of client acquisition should you conduct a discovery session?
Business owners should host discovery sessions as early as possible in the client acquisition stage. Many business owners host discovery sessions before potential clients become confirmed clients. They use discovery sessions as a form of risk management. They spend their meeting time gauging the clients and their needs. At the end of the meeting, these business owners determine whether to work with the client or not.
Other business owners move to discovery sessions after agreeing to work with a client. These business owners tend to feel confident that they can help any client. The discovery session becomes an opportunity to learn how to best meet each client's needs.
Pro tip
Make discovery meetings a standard part of your onboarding process. This helps you look professional and ensures this key step doesn't get missed!
Do you need a discovery meeting with every client? 
Some business owners never have a discovery session with a client. Others host discovery sessions for only their top-paying clients. But we recommend having a discovery meeting every time you bring in a new client or agree to a new project.
Not sure if that makes sense for your business? When deciding if you should host a discovery meeting for a client, ask yourself these three questions:
Is it important for me to fully understand the scope of the project this client is asking for?
Do I want to go above and beyond this client's expectations?
Am I hoping to continue working with this client in the future and/or am I hoping that this client will refer me to other clients in the future?
The vast majority of the time, business owners are going to answer yes to all three of these questions. And if you do answer yes to these questions, a discovery session is definitely in order. 
How to run a successful client discovery session
Once you've decided to run a discovery meeting, the next step is determining what you need to do to host that meeting productively and effectively.
What is the right format for discovery meetings? 
While some discovery meetings happen in person, many more do not. Often, independent contractors aren't located near their clients. They may not even be in the same country. In these cases, discovery meetings often occur as discovery calls. Phone or video conferencing applications, like Skype, become the meeting place.
Who should be involved in discovery meetings? 
The scope of your discovery meeting determines how many people should be invited. If the discovery meeting is designed to determine whether you can work with a business, then you should be working with decision-makers at that business.
If, on the other hand, the discovery meeting is meant to outline goals for a specific project, then everyone on that project — including team leaders, project managers, and individual contributors — should be invited to the call.
Often, you may choose to have two separate discovery meetings. The first would just be with the lead manager or hiring team to look at overall business goals and determine if you're a good fit for their team in general. The second discovery meeting would be narrowed in to a specific project, and would include more people.
How should you come prepared for your discovery session?
One of the biggest mistakes new business owners make is assuming that the flow of the conversation should guide the discovery session. Instead, business owners should come prepared with the following:
Pro tip
Keep answers to client FAQs saved in client management software. Being able to reference specific quotes and examples will make you appear prepared and professional. 
How should you prepare your client for the discovery session?
When preparing clients for discovery sessions, remember that they may have never worked with your type of business before. This means that they may not know what to expect from your discovery session. They may even see a discovery meeting as a waste of time.
However, 64% of people agree that the best way to get them excited for a meeting is to plan the meeting well. So send a meeting agenda to your client ahead of time, including the specific discovery questions you plan to ask. This sets the tone of the meeting. It allows your client to prepare answers to your questions, which prevents future back-and-forth. And it helps keep both you and your client on task for an effective discovery session.
How do you know what questions to ask during the discovery phase? 
Asking the right questions can be difficult. Fortunately, you can standardize most of the questions you ask. For example:
What's the scope of the project?
What are their general expectations?
What is their budget?
What is their proposed time frame?
Do they have any unique expectations of you? 
Pro tip
Save a standardized set of questions saved in your client management software. Fill in with questions specific to a client only when you need to.
What should you take away from your discovery session?
You should walk away from your discovery session knowing whether you want to work with a client. If you do want to work with the client, you should also know where to start. For some clients, this will mean drafting an initial quote. For others, it may mean waiting for them to provide you with a specific piece of information. But you should know what the next steps are and have a proposed timeline in hand.
Some of the top questions you can ask yourself to determine if you've hosted a successful discovery meeting include:
Does my client know what information I need from them and how quickly I need that information?
Do I know what information my client needs from me and how quickly they need it?
Do I have a clear understanding of my client's goals and expectations?
Do I believe that my client understands the scope of what I would be doing for them and how that would support their overall project success?
Do we need a follow-up meeting to make sure we're aligned on next steps?
Use HoneyBook to streamline your discovery process
A project discovery sessions doesn't have to be intimidating. Once you have a formula under your belt, they can be kind of fun.
With HoneyBook, you can perform all client management tasks on one platform. Seamlessly:
Schedule appointments with clients
Save your responses to FAQs
Send discovery questions ahead of time
Provide quotes and invoices
Keep everything you need for a successful discovery meeting in one location. Design a workflow that keeps you organized and on track every time. Conduct streamlined, professional discovery sessions every time. HoneyBook can help. Learn more about our features today.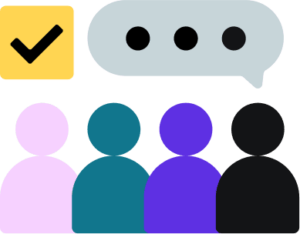 Simplify communication and maintain better relationships by centralizing all client interactions with HoneyBook.