Starting your own business is challenging but rewarding. Learn about average hourly rates for event planners, and pick up the skills you need to set your own rates like a pro.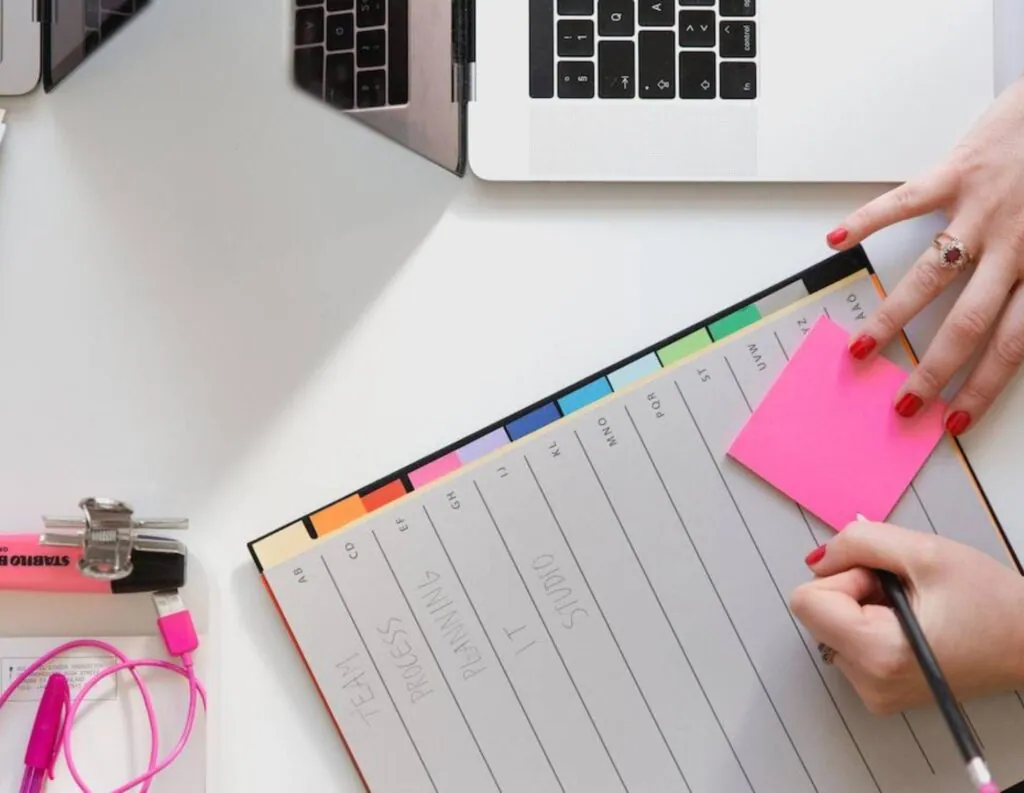 Starting your own business can be a challenging task, but the thrill of turning your passion into a thriving enterprise makes it all worth it. When you run an event planning business, it can be even more demanding. Not only are you expected to plan events and run your business, but you also have to support your clients through some of the most special days of their lives. Talk about stress.
One of the most important things you can do before you get into the nitty-gritty of running your business is to set your rates. This is a crucial first step because you can't take on new clients until you know how to negotiate a budget. And you can't negotiate a budget if you don't know where to start.
If that sounds like a lot, it's okay. Take a deep breath, grab a mug of your favorite hot beverage, and relax. We're here to walk you through the average salaries for event planners, as well as strategies for setting an hourly rate that makes sense for you.
Jump to:
Should you use an hourly rate as an event planner?
Before you set your prices, you'll want to determine how you want to charge your clients. You can charge per hour, per day, or per event. However, we recommend an hourly rate, especially if you're just starting your event planning business.
One reason charging hourly rates works so well is because it allows you to get paid for the work you put into a project. This means that when you're working with high-demand clients who require you to put in a lot of extra effort to meet their needs, you get paid for the extra effort you're putting in. You can put in as much work as it takes to get a job done correctly without sacrificing your bottom line to do it. By putting in the exact right amount of time for each job, you wind up with:
More satisfied customers 👍
Better reviews 📝
Increased client loyalty 🥂
Having an hourly rate also means you can say yes to more types of projects while also setting clear boundaries with your clients. The key to doing this successfully is to know how to communicate your rate with your clients, and how to re-communicate that rate at each step in the process.
For example, consider a wedding planner whose client wants them to create the seating chart for their wedding based on a set of strict guidelines regarding which relatives need to sit together. A wedding planner charging a flat rate for planning a wedding would have one of three options:
Tell the client "no" because the seating chart wasn't included in the initial estimate. This protects the client's budget but could lead to frustration, dissatisfaction, and poor reviews.
Tell the client "yes" despite the fact that the seating chart wasn't included in the initial estimate. This can lead to positive reviews, but you may find yourself feeling overworked and undervalued, especially if you go above and beyond for every client.
Tell the client "yes" but increase the amount of money you charge. This can be frustrating for clients and may lead to complaints about hidden fees.
A wedding planner that charges an hourly rate, on the other hand, doesn't have to worry about these types of requests because added work will likely amount to added time. So when a client knows a planner charges by the hour and adds an additional request, they tend to expect that the fee will increase accordingly. The wedding planner's response to the request might go something like this:
"I can absolutely do that seating charge for you. I estimate that will take me X hours. This means your bill for this project will increase by X amount. If that works for you, I will create an updated estimate for your records."
What are the average salaries for event planners?
The average salary for event planners isn't the only thing you should consider when deciding your hourly rates. But event planner hourly rates in your area can be a great jumping-off point. As you use other strategies to help you determine the best hourly rate to charge, you can compare to average event planner salaries to decide if the rate you've landed on is reasonable.
Factors to consider when analyzing average salaries
One reason national salary averages can be tricky is that prices vary across the country. For example, a wedding planner in Los Angeles is going to be able to charge a lot more than a wedding planner in rural Maine.
Experience is another major factor when determining a good starting salary. First-time event planners may need to charge lower rates — or even work pro bono — just to get some experience in the field and to generate some online reviews of their services.
Average event planner hourly rates by specialty
Another major factor when looking at event planner hourly rates is your specialty. Just as tax attorneys can expect to make more money than public defenders, your event planner subtype will help determine your earning potential. We went on Salary.com to find the average hourly rates for each type of event planner. Keep in mind that these are just an average, without account for the factors we mentioned above.
How should you determine your event planner hourly rates?
The positive and negative thing about setting your own budget is just that: you set it yourself. So how do you determine how much to charge?
Start with your financial needs
Your first step is to figure out how much money you need to be making to live comfortably. Take a look at your monthly bills, as well as the cost of lifestyle preferences like Netflix accounts or Takeout orders. Remember to consider what it's going to take to pay self-employment taxes on your income at the end of the year, and work that into your budget. You may also want to consider budgeting for long-term goals like healthcare or retirement.
Determine your number of billable hours per week
Once you know your needs, your next step is to figure out how many billable hours you have each week.
You may be planning to work full-time (40 hours per week), but you probably can't charge for all of those hours. Time spent advertising, applying to jobs on job boards, and interviewing potential clients is necessary to keep your business afloat. But when you run your own business, you don't get paid to complete those mandatory tasks.
At first, you may have to estimate how many billable hours you'll have each week. You can adjust your numbers for future clients once you have a better idea of how much time you'll spend on billable vs. non-billable tasks.
Figure out your preferred rate range
Once you know how much money you need to make per week and how many billable hours you plan to work each week, it's a simple division to determine what you need to charge clients. The formula for this is:
NEED / HOURS = RATE
Let's pretend, for example, that you've determined that you need to make $1800-$2500 per month to thrive, and you expect to work 20 billable hours per week.
$1,800 / 4.33 (the number of weeks in a month) = $415.70. This is the minimum amount you need to make in a week.
$2,500 / 4.33 = $577.37. This is your preferred amount per week.
To make $415.70 at 20 hours per week, your equation would be: $415.70 / 20. Typing this into a calculator, you find that you would need to charge $20.78 per hour to meet your minimum needs.
To make $577.37 at 20 hours a week, your equation would be: $577.37 / 20. This comes out to $28.87 per hour.
Compare your preferred rate to going rates in your area
Once you know what you need to be making, you can compare that number to going rates in your area to see if they make sense. Based on our chart above, we can see that charging $21-$29 is right on target if you're a private party planner or a corporate planner. But if you're a wedding planner, you might be in trouble.
Make adjustments as you go
There are two major times to make adjustments to what you charge: before you start your business and after you've learned your true expenses.
Before you start your business, you might realize that what you need to charge to stay afloat doesn't match what you can reasonably charge for your services. If that's the case, you can:
Find ways to reduce expenses so that you don't need to make as much money every month
Look for ways to increase your billable hours each month
Pick up a part-time job to supplement the money you're making as an event planner
Once you've started your business, you may need to adjust your pricing. If clients consistently complain that you're charging too much, for example, you may need to cut costs and adjust prices so you can continue getting more clients. On the other hand, you may need to increase your hourly rates if you don't have as many billable hours per week as you think you should, or if your expenses increase due to factors like inflation.
Get your event planning business off to the right start with competitive rates
Once you've figured out how to set competitive rates for your clients, the next step is to begin creating professional estimates and invoices. HoneyBook can help! As a clientflow management platform, it provides an all-in-one system where you can communicate with clients, manage documents, schedule meetings, and even collect payments.
Particularly for event planners, HoneyBook offers many of the tools you need in your day-to-day, such as contracts, invoices, online payment software, lead capture, timelines, and more!