Building an efficient process for collecting payments will benefit everyone. When you offer secure, stress-free options, your clients are able to build their trust in you. On your end, you can enjoy faster payments and fewer to-dos on your plate.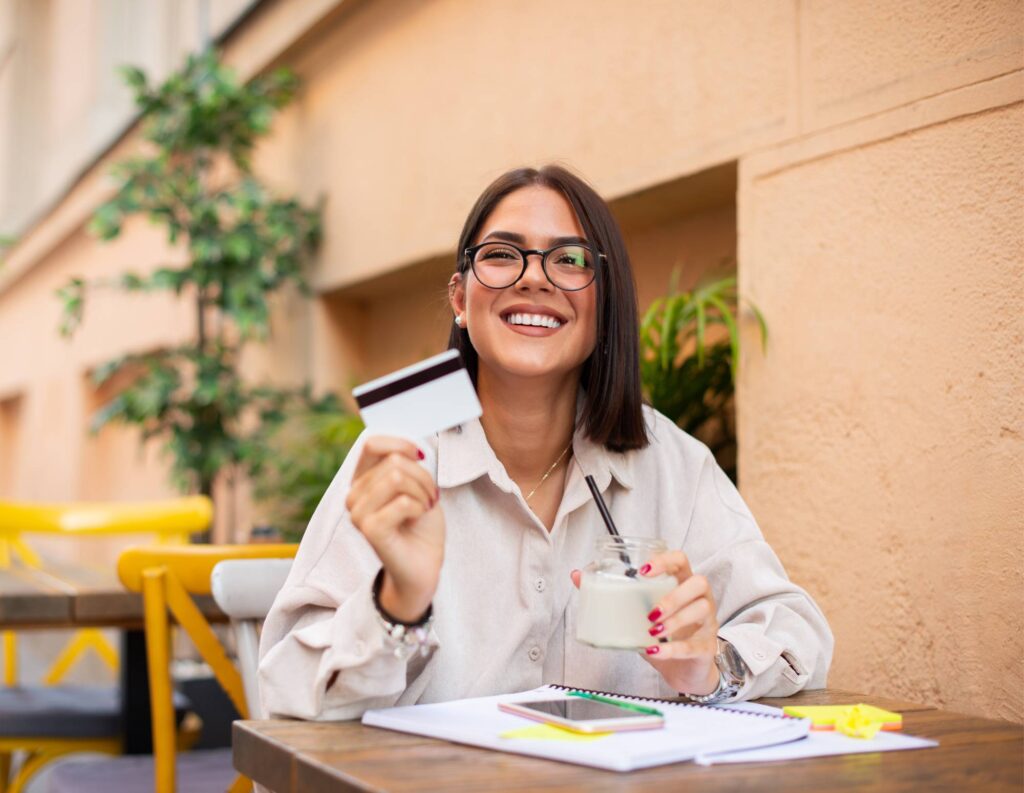 Getting paid is like the pot of gold at the end of the rainbow. You've spent time cultivating your leads and discussing how you can meet their needs, and it's finally time to move forward. Congratulations! Gaining a new client is always something to celebrate.
When it comes to collecting payments, it's best to follow a process that removes as much friction as possible for the client. And, it should also ensure your client and business are protected.
The start of a project is also one of the most important times to set the tone with your clients and get prepared with everything you need for mutual success.
Learn how to build a seamless process for collecting payments that keeps you and your clients happy and informed. We'll cover everything that needs to happen before, during and after payment.
Quick checklist for collecting payments
1. Gather client information
First, it's important to understand the incoming client and their needs. If you aren't on the same page before payment, you could be setting yourself up for a difficult relationship and project.
Within your client vetting process, take the time to set up an intake call or send out an intake questionnaire. Using HoneyBook, you can schedule an automated questionnaire to send after someone inquiries so that you can save time and make the process more efficient.
After you gather more information from them, you can put together a digital brochure that outlines their needs and scope of work based on the questionnaire or conversations you've had. We recommend using a brochure template that only requires a bit of customization for each client, helping you to save time.
Using HoneyBook, you can include your branding elements and include questions to get more information from clients.
2. Create your invoice templates
Creating a new invoice for every single client will take up all your time. Instead, create invoice templates that you can simply update with each client's information, services, and payment terms. Depending on your business and clients, this might look like a monthly fee or a scheduled plan with a deposit retainer fee and then an hourly rate moving forward.
A professional invoice template should provide your clients with their payment due dates as well as your preferred payment methods. You should also incorporate your brand to make your invoice more professional.
Combine contract, invoice, and payment in one step
Want to save even more time? Make your invoice templates more robust with a software like HoneyBook.
HoneyBook's online payment software enables you to create interactive files with multiple actions, like service selection, contract, invoice, and payment. The file will automatically pull your client's service selections from one page into a contract and invoice on the next pages.
Pro tip
The pre-work before collecting payments takes some of the most effort within the entire process, but getting it right will set everyone up for success. To make sure you're hitting the right steps, consider hiring a HoneyBook Pro.
3. Use automatic billing and payment reminders
When you're an independent business owner with multiple clients, it's difficult to juggle different payment schedules and due dates. Instead of having to manually remind someone to pay you, use automation to bill your clients and remind them when payments are due without lifting a finger.
Recurring billing will automatically send online invoices to your clients when it's time (if they're on a recurring payment schedule), while payment reminders can nudge them near the due date to make sure they pay on time. You can also set up automatic payments to automatically collect payments from customers with recurring invoices–helping both of you save time and collect payments faster.
Automated payment reminder emails can get clients to pay faster than they normally do, helping you get paid on time. It also reduces stress when you don't need to worry about where a project stands.
When done manually, we all know how awkward it can be to have to continually remind someone about their outstanding payment.
In HoneyBook, you can set up recurring payments whenever you're creating an invoice. Automated payment reminders are something you can turn on in your Company Settings so they apply regardless of your clients' payment structure. Though it's automated, you can still customize your payment reminder emails and decide if they should go out before, during, and/or after the due date.
4. Offer both credit card and ACH payments
When it's time for customers to pay, they're putting their trust in you to provide easy and secure payment options. If you're still taking cash payments, it's time to reevaluate your process.
Accepting cash might seem easier, but it can be difficult to track your cash flow on paper. Depending on your pricing, cash payments can also make it more difficult for clients to pay.
Instead, offer clients online payment options that give them more security and give you more efficiency. Your secure payment options can include either credit card payment, ACH payments, or both. As of 2021, digital payments grew 40% in the past two years, showing how essential it is for small business owners to collect money online.
How to use credit card and ACH processing
Credit card processing requires a merchant account and payment gateway, which charge fees for their services. ACH processing has lower or zero fees, but it may take longer for ACH funds to deposit into your business bank account.
HoneyBook offers credit card processing and ACH payment processing so your clients have options for paying online.
5. Choose an all-in-one payment software
As an independent business owner, you can either find the individual services that make up secure payment processing, or you can use a service like HoneyBook, which offers complete clientflow management.
HoneyBook will provide everything you need so you don't need to find an ACH payment processor, merchant account, or payment gateway for your clients.
Pro tip
All-in-one functionality can help you stay organized and offer a more professional experience, which is why you shouldn't use Venmo for business transactions (or a similar peer-to-peer app).
Using the same platform for your payment methods that you use for your booking process will also keep everything organized and create a better client experience. Furthermore, you'll be able to accept payments from nearly anyone.
HoneyBook's payment processor, for instance, accepts all major credit cards and debit cards along with ACH (eCheck) transfers. When you accept payments easily, your clients will feel secure and stress-free.
Just keep in mind that deposit times vary for online payments. Credit card payments typically take up to 3 business days to transfer, while ACH processing may take up to 8 business days. You can always speed up the process with instant deposits that will give you funds within 30 minutes to 24 hours.
6. Communicate immediately about late payments
One dreaded part of collecting payments is the rare case when clients are late on their payments or stop paying at all. Despite having payment reminders, automatic billing, and simple payment options, you may still run into these types of clients.
The first step: take a deep breath! Most clients won't do this to you, so keep focusing on your projects at hand. With your non-paying client, try to communicate with them and understand why they aren't paying. Quick and effective communication is one of the best ways to prevent chargebacks.
Communicating with clients is key to avoiding disputes and ensuring a great experience for everyone.
If you're able to communicate with them, see if you can hop on a phone call and ask if there's anything you can do to be able to move forward. Perhaps they've realized they can't afford the full scope of the project. If so, is there a way to readjust the budget and cut some of the services?
If you can't find a way to move forward or can't communicate with your client, you can cancel the project and stop it from moving forward. Situations like these are why it's so important to include clauses in your contract about non-payment, cancellation, late fees, and refunds.
These clauses will help you navigate unexpected situations and keep you legally protected.
Be sure to keep as much documentation pertaining to the client as possible, including your communications, online contracts, files and more. These will come in handy if you have to deal with a chargeback.
In this case, there may be some legal action or debt collection you can pursue, but it may also be best to think of the long term. The stress and cost of legal action and fair debt collection may not be worth it in the long run, depending on what you're dealing with.
Kick off your projects after collecting payments
When everything goes smoothly (as it usually will!), your clients' initial payment marks the start of your project. Your workflow may vary depending on how you run your business, but we recommend moving forward with an official kickoff meeting or call where you can gather specifics from the client.
If you have project types that follow the same steps, you can use clientflow management software to move projects forward quickly and efficiently.
When your project ends, be sure to ask your client for a testimonial or offer additional services (if they apply). Every new client offers the opportunity for an ongoing relationship, whether they work with you again or refer other clients. By creating a seamless payment process as part of your full pipeline, you'll impress everyone you work with and build a strong brand.