Whether you're just starting or looking to expand your client base, there are several strategies you can use to get more clients for an event planning business. Use these tips to market yourself, stand out, and expand!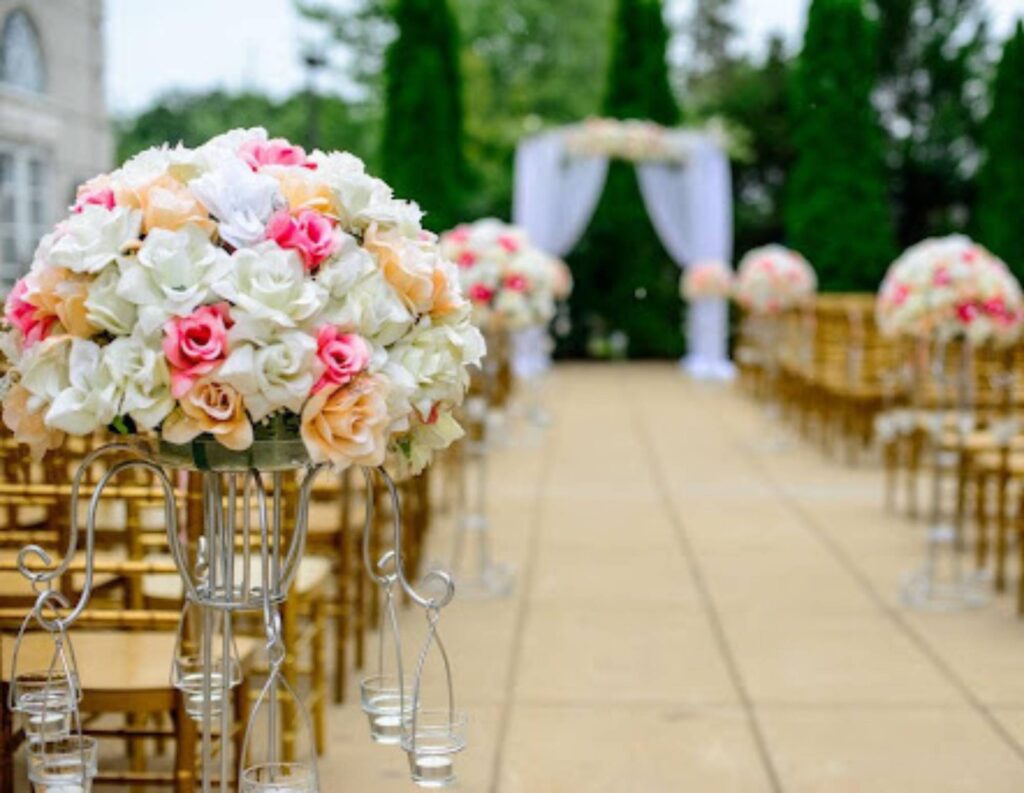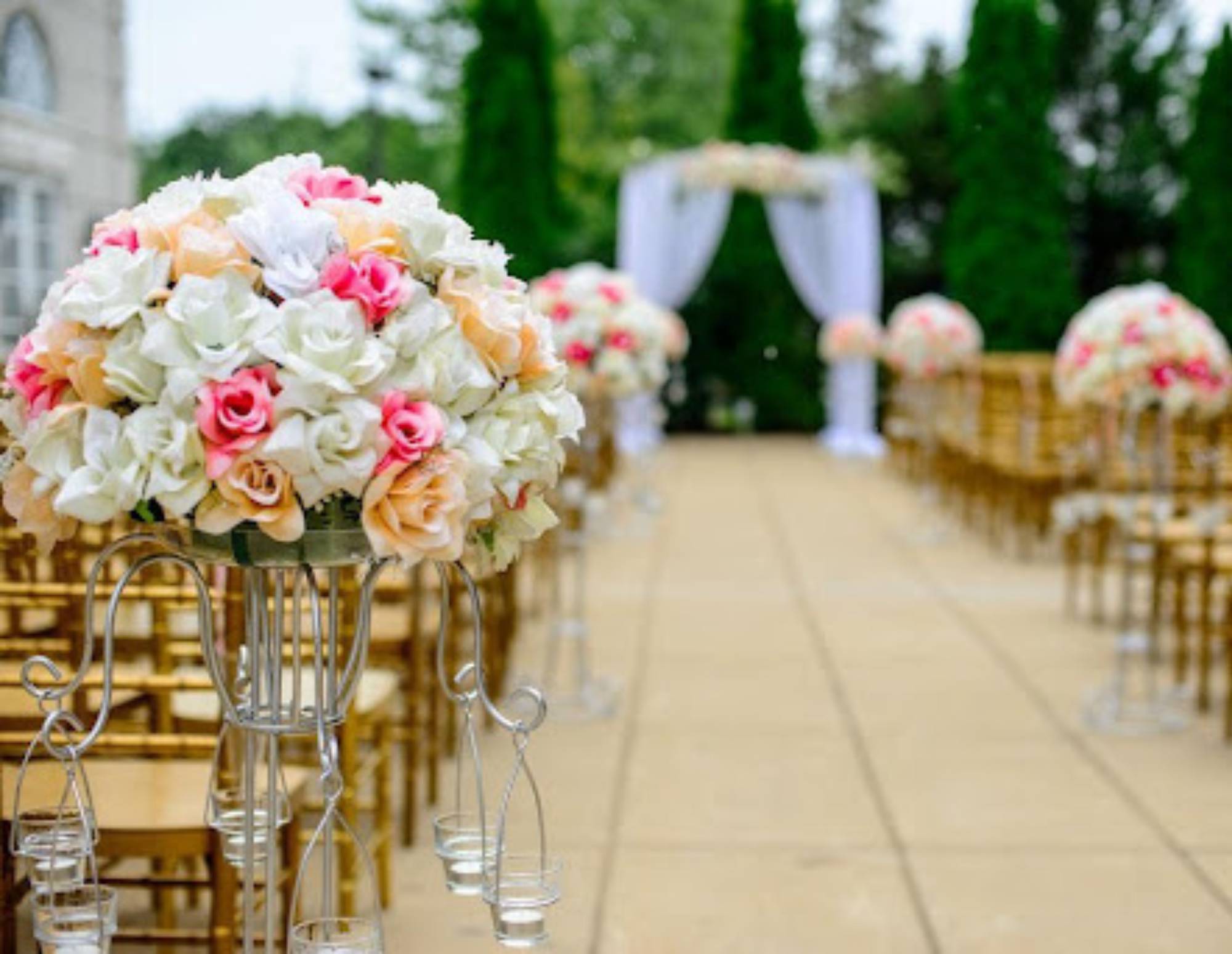 If you're dealing with perpetual client drought for your event planning business, you're not alone. Event planning can be a notoriously competitive industry to break into and grow within, but that doesn't mean you can't carve a profitable space for yourself. What you need is a strategy to position your brand with intentional marketing and the right tools. In this article, we'll show you how.  
Jump to:
Niche down to build up
It may seem counterintuitive to niche down, but niching is a great way to establish yourself quickly and begin to hone in on your main talents, especially if you're operating in a large market.
If there's a ton of competition, it can be hard to stand out. By focusing on a niche, you can be the best option for a specific clientele. If you've been around for a while, this can be easier than it seems by focusing on what you do best or what you enjoy the most.
Niching serves two important purposes:
1. It brings targeted customers to you
Niching can help people find you better, especially online, through search engines like Google. Couples looking to plan their wedding naturally gravitate toward searching for "wedding planning experts" or "experienced wedding planners." They're least likely to search for generic event planners.
It's the same when you think about how potential clients would source referrals within their friend or family networks. They would ask specifically for wedding planning expertise.
2. It helps distinguish you as the go-to expert
Niching can help you market yourself as a specialist, which further adds to your value. As you plan more events and start building relationships with vendors and suppliers, you'll quickly know what works the best and what doesn't. You'll be able to negotiate special rates with your go-to partners, giving you a distinct advantage over other general event planners.
You'll become well-versed in anything and everything related to your nichebecause of the sheer number of events you'll be doing and the different types of clients you'll be working with. A generic event planner will simply not have the depth of experience you have, so you can become known for specializing in this one niche and doing an outstanding job in it.
Niches for event planners
Before you settle on your niche, research just how in demand the niche is in your community. Also, determine whether your operations can accommodate the type and scale of events you're hoping to provide.
Here are some of the most popular event planning niches to inspire you.
Wedding planning
Luxury planning
Corporate planning
Baby showers
Surprise parties
Destination events
Theme parties
Engagement planning
Funeral planning
Children's parties
Baby birthdays
Hospitality suite parties (events in guest hotel rooms or office suites)
Anniversary events
Once you choose your niche, just be sure that you're pricing your event planning services accurately. Prices that are too expensive or too cheap can turn away clients, so you want to find the sweet spot for your niche, market, experience, and target audience.
Make it easy for clients to find you — fast
There are two ways clients can find you — online and offline. Here's a checklist of different marketing strategies you can deploy to maximize your success rates on both. As you dive in, also keep in mind the different event planner tools that can help you grow your business.
Optimize your online presence
85% of Americans access the internet daily, while 31% are online constantly. There's a wealth of opportunity to tap into by marketing your business online.
Optimize your website with more details about who you are, your expertise, your rates, testimonials or reviews from previous clients, images and videos of previous events, contact information, and, preferably, an online booking option. You'll need an impressive-looking online presence to direct your clients to when they search for you.
If you don't have reviews, make it a habit to continually source these from clients in the future. Reviews make your business appear more credible, trustworthy, and legitimate. In fact, 93% of clients read reviews of local businesses to determine their level of quality, while another 72% of clients won't make any purchase decisions unless they've seen reviews.
Connect your social channels to your website
Create social media handles and start posting content. Look for visual and experiential forms of media where you can showcase your events and testimonials from clients like Instagram, Facebook, Pinterest, YouTube, and TikTok.
Remember to provide links to your website so they can find more information about who you are, what you do, and how to book you. Share your content across all your media channels, and post consistently for the best results. It shows you mean business.
You can opt for organic (that's free!) or paid marketing options. To make the best of organic marketing, regularly post content that's helpful, entertaining, or educational. Also, look for opportunities to post unique content that has the potential to go viral. Your posts shouldn't always just be promotional. Organic marketing can take time to deliver results, but a mix of organic and paid methods is the way to make your business sustainable in the long run.
Allocate some budget for ads
Paid marketing options can give your business a quick boost. If you want your website to be seen at the top of search engines, you can use Google Ads, for example, to kickstart promotions. Bear in mind there's going to be an influx of inquiries if you decide to go down that route because you'll have higher visibility.
Make sure you have adequate personnel and resources to manage an increased workload without shortchanging customer service. And double-check that your website contains all the information a prospective client would need before deciding to work with you.
Offline marketing strategies
Offline marketing requires a little more legwork but can be just as super-rewarding.
Start by advertising your business in local newspapers. Aside from just advertising your business, think about having a feature interview where you can showcase your services.
Get active in local community forums and offer free advice, tips, and tricks.
Network in local events, get to know people, and talk about what you do. Look at event planning as a relationship-building exercise. You want people to know you and feel like they can trust you, eyes closed, with every single detail of their event planning.
Find out if local businesses would be willing to help you by displaying your flyers on their premises. 
Build a referral network of satisfied clients
Finding your first set of clients can seem overwhelming when you're just starting out. But it doesn't have to be. Start small from within your personal network. Offer to do events for friends, family members, and relatives. Ask for referrals. Provide business cards that your personal network can share with potential clients.
Another option is to look at teaming up with nonprofits to manage their events. Granted, there won't be much remuneration, if any. But you can leverage these relationships for reviews, recommendations, and referrals.
Word of mouth is a hugely underrated yet incredibly powerful way to get your name out. 90% of potential clients are more likely to trust a brand recommended by their peers as opposed to any form of direct brand advertising. Word-of-mouth marketing trumps other forms of marketing on Google, Facebook, and even Twitter, according to statistics.
Upgrade your event planning services with HoneyBook
Once you start bringing in clients, it's important to maintain the momentum with systems and processes that highlight just why you're the best at what you do. Multiple tools and disjointed systems can affect everything from your client relationships to delivering the right experience for your clients.
Eliminate stress, guesswork, and potential client unhappiness by using a clientflow management platform like HoneyBook. You can capture leads, sell your services, book clients, and manage your tasks in one place.
HoneyBook functions like a CRM for event planners but goes above and beyond to connect your processes. For instance, you can create an automation that seamlessly sends new leads a thank you email with a brochure that includes your services, testimonials, and scheduler to move forward with a discovery call.
With everything in one place, it's easier to capture leads and grow your client base!