Learn how to get more consulting clients with proven strategies, including content marketing, referrals, trading pro bono work for testimonials and more.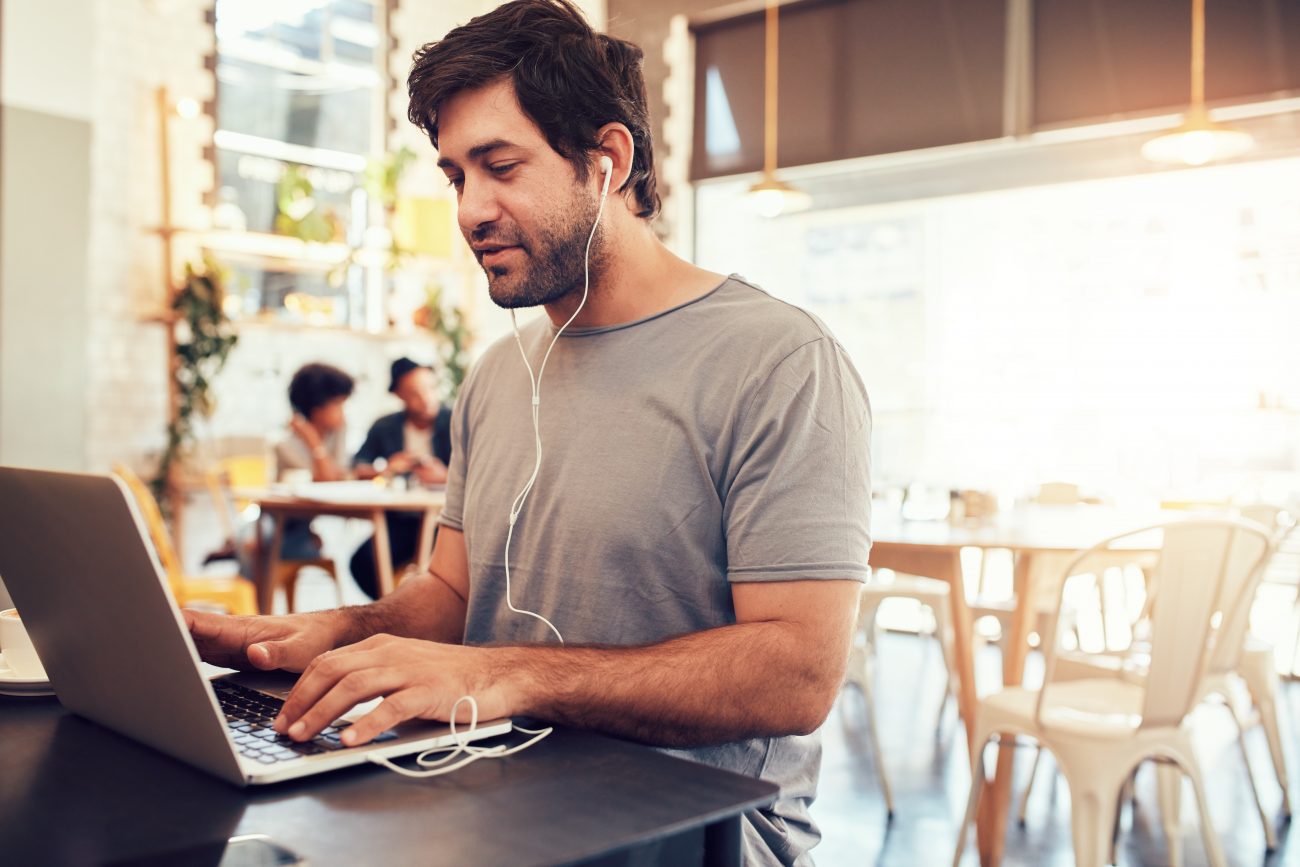 Learning how to get more consulting clients from scratch takes a unique approach. A different approach than your typical freelancer.
Most consultants do self-identify as freelancers. Which means they face some similar challenges as traditional freelancers (like booking out regular work or building systems into their business).
But consultants face one major hurdle that not all freelancers face: trust.
A traditional freelancer (a photographer, designer, writer, for example) might simply search freelance job boards or send cold emails as a way of getting freelance clients.
And for the most part, that can work pretty well.
But when testing how to get more consulting clients, you'll likely need to build up quite a bit more trust with your future customers.
That may be because a lot more is at stake when consulting.
If a client hires a bad writer or designer, they may be out a few hundred dollars and they can find another one quickly.
If a client hires a bad consultant, they could be led to make poor business decisions that drastically affect a company's bottom line, hiring/firing decisions, budget spend, and more.
It can be a really big deal.
So when you're trying to get more consulting clients, it's critical that you focus on one thing above all else:
Building trust.
That's why, as you'll soon see, most of my article will focus on trust-building activities with the goal of helping you figure out how to get more consulting clients.
Here are 5 ways to get more consulting clients:
1. Prove your expertise through content marketing
A freelance writer sells written work. A photographer sells photo shoots and prints. But as a freelance consultant, you sell advice.
The difficulty with selling advice is that so many people are willing to give away their advice for free—even if it's bad or unsolicited advice.
That means, if you want to get more consulting clients, you'll need to focus on proving your expertise to potential new clients.
Your goal is to show them that by hiring you and purchasing your advice, their money will be well-spent.
There are various ways to do that (which I talk about later in this article) but one effective way of showing your expertise is through content marketing.
Content marketing is the art of using written, audio, or video content to promote your work.
Here are 3 actionable ways you can use content marketing in your efforts to get more consulting clients:
1. Follow the lead of Instagram influencers like Chris Do who has grown his instagram by 10K followers per week. Start by posting highly relevant, engaging, and expert content for your clients. This is one small area of Social Media marketing.
2. Invest time and effort in guest blogging or start a blog yourself (although this takes a LOT of time) and post articles answering questions people are searching Google for. This is typically called SEO marketing.
3. Offer to be a guest on podcasts your potential clients are listening to. Share some of your best advice, biggest wins, and most successful past client stories to drum up interest in your services. This is frequently referred to as "guesting."
2. Tap into your personal network where trust already exists
Leveraging your network to get great leads is one of the fastest ways to build a freelance business.
When figuring out how to get more consulting clients, this is especially true because tapping into a network means tapping into pre-existing trust.
A warm lead on Linkedin or a word-of mouth referral from a friend means there's already an element of confidence or familiarity with you and your work.
This is even more true if you can get members of your network to not only think of you first when a project comes up but also vouch for you and your work to colleagues, friends and other connections.
Networking marketing is about way more than simply having a large network on Linkedin or Facebook (although that does help).
Instead of focusing on network size, focus on the quality of connections you have.
Here are 2 actionable things you can do to nurture your network connections:
1. Identify 5-10 critical connections. Ideally, these people have large networks containing a high percentage of your ideal client (target audience) which can help you get more consulting clients.
Then nurture those relationships by offering pro bono or discounted work (more on this below). Interact with these connections frequently to demonstrate competence, expertise, and value.
2. Build connections with freelancers who may supplement your work. For example, if you're trying to get more marketing consulting clients, try partnering with web designers, graphic designers, or writers who tend to have clients that are doing the marketing themselves and frequently ask these creative professionals their marketing advice.
This creates an opportunity for your complementary connections to recommend you (adding value back to their client) without taking on the challenge of offering consulting services.
3. Do some pro bono or discount work in exchange for testimonials and referrals
Many freelance consultants know a well-placed testimonial or a genuine word-of-mouth referral can be invaluable when trying to get more consulting clients.
But many freelancers—particularly new ones—face a classic chicken-and-egg issue when it comes to testimonials and referrals:
If you don't have any clients, you can't solicit any testimonials or referrals. And without testimonials or referrals, it's difficult to get more consulting clients.
The solution?
Strategic pro bono or discounted work.
Many seasoned freelancers cringe at the idea of giving away your work. They'll tell you that you're devaluing the industry. That you should charge what you're worth. That you're ruining everything and setting yourself up for failure.
And they'd be right if you were just offering free services to anyone willy-nilly with no strategy behind it.
That's not what I'm talking about here.
Smart freelance consultants recognize the power of their own network (see point 2 above) and understand that doing one free (or discounted) project with the right kind of client can get more consulting clients in the door.
So what kinds of clients merit this effort?
Well-connected clients with a network of other potential clients you'll be targeting who are willing to recommend you to their network.
Here are a couple things you can do to test out this method for yourself:
1. Find someone who matches your target client and reach out to them offering free work. When they ask what the catch is, tell them you're new to the business and you're looking to get more consulting clients through referrals and testimonials.
Then work hard to deliver for this client. Put in the effort to really "wow" them. If you can do that, referrals will come your way naturally and eventually (repeating this process over and over again) you'll get more consulting clients than you can handle.
2. If you have current clients, ask them for referrals or a testimonial after every project you complete together.
If they need a small discount on their invoice in order to motivate them to follow through, then offer it. Offering a discount on one project is well worth it to get more consulting clients who can pay you multiple times.
4. Give clients a taste of what you can do
You've heard the urban myth that drug dealers offer the "first hit for free"? There's a reason that myth has been perpetuated so long:
It rings true.
(For the record, I know pretty much nothing about drug culture, but a quick Google search told me the whole thing is an urban legend.)
Even if drug dealers don't actually give you your first hit for free in order to keep you as a customer for life, there are other companies that do this really well.
Remember the old Lay's Chip motto?: "Betcha Can't Eat Just One!"
In your journey of figuring out how to get more consulting clients, there's a lot to learn from Lay's chips:
One small taste can make someone come back time and time again.
The same rules can apply with your freelance consulting business.
Of course, in order to convert a one-taster client to a long-term partner and revenue stream, you'll need to focus on over-delivering and really impressing them with results.
If your consultations yield higher returns or lower costs, who do you think they're going to call the next time they're under projections or over budget.
Getting your client addicted to your results is perhaps the best way to get more consulting clients and keep them for a long time!
Here are a few critical things to keep in mind when giving consulting clients a taste of what you can do:
1. Make the effort (and it's a lot of work) to dive deep into what results matter most to your clients. If you don't know what they really want from you, you can't deliver it.
Keep in mind, it may not be obvious at first. If they hire you as an IT consultant, they may say they want less down time for their employees. But what they really want is more uptime and therefore more productivity and therefore more revenue generated from their employees.
2. Point out huge wins when you help your clients achieve them. Human nature will encourage your client to take credit for the big wins. Find ways to keep yourself relevant (but stay humble) by saying things like: "I see that campaign we worked on really delivered last quarter! Way to go, us!"
Eventually, if you can make enough clients come back to you time and time again, you won't need to keep trying to get more consulting clients because you'll have more than you can handle.
5. Search job boards for consulting clients
I put this piece of advice last on this list because I see it as a last-ditch attempt you should try only after every other attempt to get more consulting clients has proven unfruitful.
While I do recommend most freelancers spend some time each week filtering through freelance job boards and pitching themselves on the best opportunities, this may not be the most effective way to get more consulting clients.
If you do choose to use job boards as a way to get more consulting clients, please keep in mind: not all freelancing sites are created equal.
Sites like Fiverr, for example, tend to skew low in price which means you'd have to do a ton of consulting work to make a decent living each month.
On the other hand, something like FlexJobs has an entire section dedicated to consulting work and may have some really great opportunities.
Of course, you can get more consulting clients using just about any job site you want. It will just depend on the type and caliber of client you're looking for, which can also impact budget heavily.
Here are a few tips for using job boards to get more consulting clients:
1. Take time to research the best freelance job boards (you can start here) and take note of their differences. After some early research, decide on 1-3 sites you'll focus on first in order to get the hang of the process. Spreading yourself too thin could lead to quick burnout and an inability to deliver for new clients on any platform.
2. Research what makes an attractive profile to consulting clients on whatever platforms you're focusing on. Let your profile do the selling for you on autopilot.
3. Consider outsourcing your consulting client search at some point since endlessly scrolling through job boards can be both exhausting and time-consuming.
4. Learn how clients on each platform talk about your specific work. Some people may, for example, call a consultant a coach or use those terms interchangeably. Get familiar with how people search for you and adjust your profile accordingly.
That's how to get more consulting clients
There you have it, my best advice on how to get more consulting clients whether you're brand-new to consulting or have been doing it for a while.
I'd love to hear what I may have missed (leave a comment below) or where you feel like experimenting first.
Remember, the most crucial key to getting more consulting clients is building trust.
Once you've got people's trust, you can leverage that to build more business and get more clients.
But if you lose their trust (or never gain it in the first place) you'll constantly and endlessly struggle to get more consulting clients.
It's all about trust.
Learn more and grow your business with HoneyBook's all-in-one crm for consultants.