Getting paid as a freelancer is one of the most vital parts of running a successful business. But we all know it's not enough just to get paid. Getting paid in full, on time and consistently are what really matter. And unfortunately, that's easier said than done for many small business owners.
According to the Freelancers Union, "71% of freelancers struggle to collect payment for work at least once in the course of their career." When you think about chasing after late payments, getting ghosted or—worst of all—fighting disputes about whether you even deserve to be paid, it's easy to see why getting paid gets complicated, fast.
So what should you do to get paid on time?
How to get paid as a freelancer:
Use an online payment software to track outstanding payments—Always know who's paying you, by when and for how much. This ensures you get paid on time and have enough funds coming in to maintain a positive cashflow.
Accept online payments—Skip waiting for checks in the mail. Make it easy for clients to pay you by accepting credit cards and bank transfers online.
Use a contract to protect your business—Align on project details, payment due dates and amounts due, so that you're setting expectations professionally right from the start.
Ask for a deposit up-front—Don't start work until you receive an initial payment.
Shorten your payment terms—Stick to invoice due dates of "due upon receipt" or "net 7 days" (due a week after receiving the invoice) to get paid faster.
Send reminders—Remind clients a few days before a payment is due and after payments are late.
Now let's break each best practice down for how to get paid as a freelancer so you can start getting paid.
Track your outstanding payments
The first thing you should do to get paid on time might surprise you. No, it's not a secret. But it is something that separates frazzled freelancers from those rocking their cash flow.
Ready?
Here it is:
Get organized.
Track your outstanding payments so you can see all of your projects' payment statuses in one place. You'll know when you're supposed to be getting paid, how much and by whom. (And who's overdue.) These are the key pieces of information you need to know if you're getting paid on time and have enough income coming in to maintain a positive cash flow. You'll also know who to send reminders to for upcoming payments and who to follow up with for late invoices.
The best way to start tracking your payments is by using a platform like HoneyBook. As a client management and online payment software, HoneyBook tracks all of your projects and payment details in one place, including:
Who owes you payment
The amount they owe
When their payment(s) is due
How much they've paid (like a deposit)
When they paid
HoneyBook sends automated payment reminders on your behalf and allows clients to pay from any device, wherever they are. The payment status is updated in the system for you, so that you don't need to dig through your emails and texts to figure out if you've been paid yet. And since you can access HoneyBook from anywhere (including on the go with the HoneyBook app), you can stay on top of your payments and feel good about your finances.
If you decide not to use an online payment software, then at a bare minimum, pick one place where you can track your projects' payments in one place. A simple spreadsheet could look like this:
Want this template?
You'll need to make sure you consistently review and update the doc. Set a dedicated time for billing each week or make updates to your doc in real time, including updating with any payments you've received and any new clients/projects you need to add in. Also make it a best practice to note any payments that are coming up soon or are overdue, and send out reminders.
Accept online payments
The best way to get paid is fast—for both you and your client. You, of course, want to get paid on time and your client wants the payment process to be as painless as possible. So how to get paid as a freelancer as fast as possible? Accept online payments. If you're following our first best practice of tracking your projects and payments with an online payment software like HoneyBook, then letting your clients pay online couldn't be easier.
Here's how it works (all within HoneyBook!):
Send an online invoices to your client
Accept payment via credit card or bank transfer
Your client pays securely from any device
You get paid!
Want to learn how to send an invoice? Check out our 7 steps to guarantee your next payday.
Business management platforms like HoneyBook have all the same invoicing and payment capabilities as software like QuickBooks. But because HoneyBook is more than an accounting software, it has even more perks. You can manage all client communications in one place, automate repetitive tasks and get paid (with read-receipts that allow you to see when your client has viewed your invoice)—all while keeping it personal and on-brand. (No separate invoicing tool needed!).
Pros
Accepts all major credit/debit cards and bank transfers
Provides a seamless, secure client experience
Gets you paid quickly and on time, every time
Sends automatic payment reminders
Includes dispute resolution
Provides cashflow confidence
Cons
Risk of chargebacks—A chargeback happens when a client asks their credit card to reverse the money transfer from their account. Typically when a chargeback dispute happens, credit card companies err in favor of their cardholders, refunding the cardholders' money right away. However, unlike other platforms (like PayPal, for instance), HoneyBook works side-by-side with you, instead of automatically refunding your client, to resolve the dispute.
Fees
A quick note on fees—All online payment processors take fees in order to cover the risk of processing a payment. The industry standard is right around 3.5%, which according to many experienced business owners, any normal business would jump at the chance to have such little transaction overhead.
HoneyBook charges the following rates per transaction:
ACH bank transfer – 1.5%
Card – 2.9% + 25¢ for cardholder entered and 3.4% + 9¢ for card on file
Note: All features, including invoicing and payments, are included in your HoneyBook monthly subscription.
Other payment options
While online payments through HoneyBook are hands down the best way to get paid as a modern freelancer, there are a couple of other options for how to get paid as a freelancer that are available to you.
PayPal
To accept online payments with PayPal, all you need is a PayPal account, and you can create and send invoices. While you don't need to pay for other software to use it, keep in mind that your payments are only captured in PayPal. This becomes another place where your business data lives. Why's that such a bad thing?
Imagine you're getting dressed. You put on a shirt, but to get your pants, you have to go downstairs to the kitchen, where you keep your trousers next to the cereal bowls. And to find your socks, you go to the garage. Then finally to the backyard to collect your jacket.
Having your business information live in multiple systems is kind of like that. And if you're trying to scale, be more efficient and—oh, you know, try not to lose your mind—having everything in one place, like in a business management platform like HoneyBook, makes it so much easier to do.
Pros
Accept credit/debit cards, PayPal and PayPal Credit
Cons
Additional $10/mo for recurring billing (like subscriptions or monthly retainers)
Payments are received into your PayPal account; requires 3-5 business days, on average, to transfer funds to your bank account
Adds one more system to manage in your business toolkit
Payment tracking is separate from the rest of your business management platform
Fees
PayPal charges the following rate per transaction:
2.9% plus 30 cents for most transactions (see all merchant fees here)
QuickBooks
With QuickBooks, you can send invoices and get paid online. In order to use QuickBooks payments, you will need to pay for a monthly QuickBooks subscription. And, as with PayPal, QuickBooks becomes one more place where your business data lives and needs to be managed.
Pros
Accepts credit cards, debit cards and bank transfers
Cons
Adds one more system to manage in your business toolkit
Payment tracking is separate from the rest of your business management platform
Fees
QuickBooks charges the following rates per transaction:
ACH bank transfer – 1% (max $10)
Card swiped – 2.4% + 25¢
Card invoiced – 2.9% + 25¢
Card keyed in – 3.4% + 25¢
Venmo
Venmo is great for paying your friend back for the pizza you split last night. But for getting paid as a freelancer? It's actually not allowed. You might know lots of freelancers who request and accept payments this way, but Venmo's website makes it pretty clear that it's against the rules:
"Venmo may not otherwise be used to receive business, commercial or merchant transactions, meaning you CANNOT use Venmo to accept payment from (or send payment to) another user for a good or service."
So what happens if you get paid through Venmo? They say, "If you accept a Venmo payment from someone for a good or service and we later review the payment, we may reverse the payment, meaning you could lose both the payment and the item sold. This review process may not occur until after you attempt to transfer the funds out of Venmo." Not only would you lose the money, you'd also lose the time you spent putting into the project (yikes).
Cons
Illegal to request and accept payments for goods or services
Checks
To get paid by check, you don't need much more than your client signing a piece of paper. But ask any entrepreneur and they'll tell you: getting paid by check isn't always so easy. Waiting for checks in the mail is a cashflow killer.
Pros
Cons
Poor client experience—After clients receive your invoice, you need to wait for your clients to find their checkbook, write out the check and then drop it in the mail. How many times do you personally get asked for a check and drop everything to send it over right away? Never? (It's ok; us too.) Remember, you want to make every part of working with you as easy as possible. This should include paying you, too.
Snail-mail speed—After your client finally finds a moment to get out their checkbook and hunt down a stamp, your payment can only go as fast as snail mail takes it. This assumes it doesn't get lost in the mail, of course.
Manual tracking—Once you finally receive the check, you'll need to remember to go back and manually update your payment tracker to stay organized (instead of having the payment status automatically update in your invoicing software when clients pay online).
Fees
While there are technically no fees associated with getting paid by check, remember that your time is valuable, and there's an opportunity cost to not getting paid promptly, like potentially not being able to pay your bills on time or having to delay buying a new piece of equipment.
Use a contract
Michael Lopez, a freelance copywriter, finished a freelancing job, provided his client with the deliverables and was surprised when they didn't pay him because they didn't think they would use what he provided. One thing he wishes he had done better? Protect himself from these exact situations. "A contract was something that I knew I needed, but I hadn't been able to put one together," he says.
Protect your business (and bank account) from the risk of not getting paid with a contract. (Don't know where to start with contracts? Search for templates online or invest in a system that provides online contract templates for you.) This should be signed by your client before any work begins.
Not only does having a contract help protect you if you need to seek legal help or escalate to small claims court, it also sets expectations on the work you're doing, the deliverables you're providing, when you're delivering them and for how much. Getting this alignment from your client at the outset increases your chances of delivering work to a happy client who will pay you.
Require a deposit up-front
Collecting money upfront in the form of a non-refundable deposit before you start any work is the gold standard for how to get paid as a freelancer. How much of a deposit? It depends. A good rule of thumb is to require 33% of the project total for larger projects and 50% for smaller projects.
Now, if asking for money makes you feel squeamish, first, stop and remember the invaluable skill set you're bringing to the table. And second, don't ask.
"I have found that the best way is to not even ask at all," says Wes McDowell, a freelance web strategist. "Whenever I have an initial consultation with a new client, I simply tell them what the next steps are if they would like to proceed: 'If you want to get going with the project, just let me know, and I will email you my standard agreement, and an invoice for 50% of the project cost as a deposit. Once those are taken care of, we can schedule the kickoff meeting.'"
After the deposit, you have a couple of options for how to ask for the balance to be paid for flat-fee projects, including 1) in installments based on dates you assign (e.g., 25% due one month before the project completion, 25% due at project completion) or 2) in installments based on project milestones you decide (e.g., 25% due after phase 1, 25% due after phase 2).
For engagements where you're billing hourly, bill for your hours every 2 weeks until the end of the project.
Another option for how to get paid as a freelancer, though hotly debated, is to request 100% payment upfront, especially from new clients.
"While it feels very fair and justified to you to ask for 100% up front," says Wes McDowell, "your client will likely not feel the same." Whereas Austin L. Church, writer and freelance coach, says, "More often than not, the client will agree to pay 100% up front."
When clients push back, he stands his ground because he discovered that "being firm, being a little grumpy about boundaries, will help to train your clients to respect you. Stand your ground with money stuff, and they will push back less on EVERYTHING."
So if you want to make the ask, try rephrasing it. Instead of asking for 100% up-front, you could say, "We charge for time up front. Our minimum engagement is $3,000." They're still paying 100% up-front, but it sounds less demanding, increasing your chances of getting booked. Sometimes softer language is all it takes.
Whether you ask for a deposit or 100% payment up-front, whatever you do, don't bill for payment after you've completed the work. Since so many freelancers require a deposit as part of their booking process, most clients accept this as common practice. So it's almost a no-brainer just to ask for one. But time and again, we see freelancers make the mistake of waiting for payment after they've completed the work. This might be the norm in some industries, but it's not the best idea for skilled freelancers.
For starters, requiring a deposit helps guarantee your clients' investment in the project. Without that client buy-in, you risk dealing with less serious clients who may be unresponsive or less likely to see the project to completion. You're also at a much greater risk of wasting time and money.
Let's say you've been working for weeks or months on a project. If the client decides to pull the plug without paying you halfway through, there are no guarantees you'll see a dime. And if you hired any subcontractors to help you (for example, if you're a web designer and you hire a copywriter to write the site content), you'll be on the hook for paying them, too.
Shorten your payment terms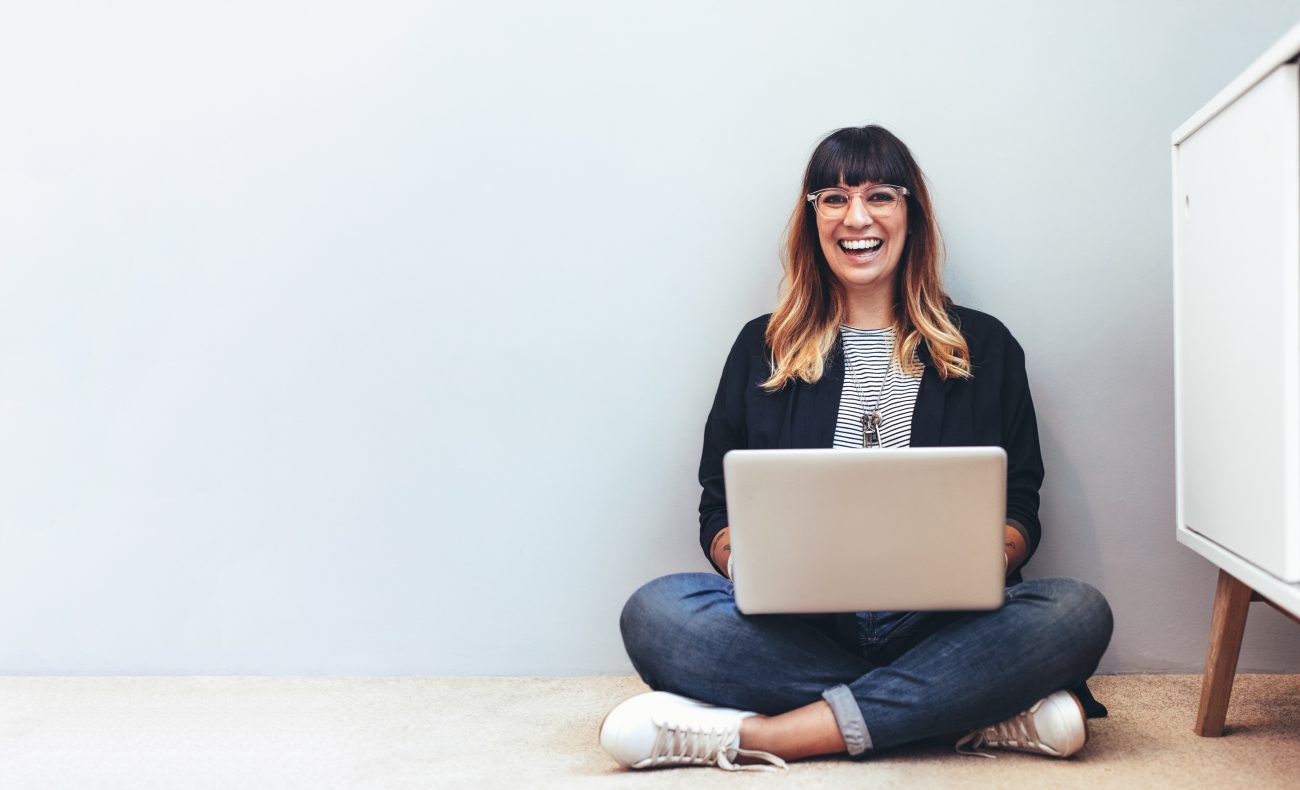 It takes clients time to process payments (which is why we always recommend allowing them to pay online for a seamless experience), so another way to speed things up is by shortening your payment terms. Stick to a "due upon receipt" or "net 7 days" on your invoices to make your payment due date right away or seven days after you send the invoice.
Along the same lines, always make sure to send invoices promptly. Sending invoices willy-nilly may make clients think you're not in a rush to get paid. Sending them promptly on the dates you outlined at the beginning of the project conveys your professionalism. Jon Younger, the founder of the Agile Talent Collaborative, a nonprofit research organization, says invoicing often is "a signal that you consider your time valuable."
Send reminders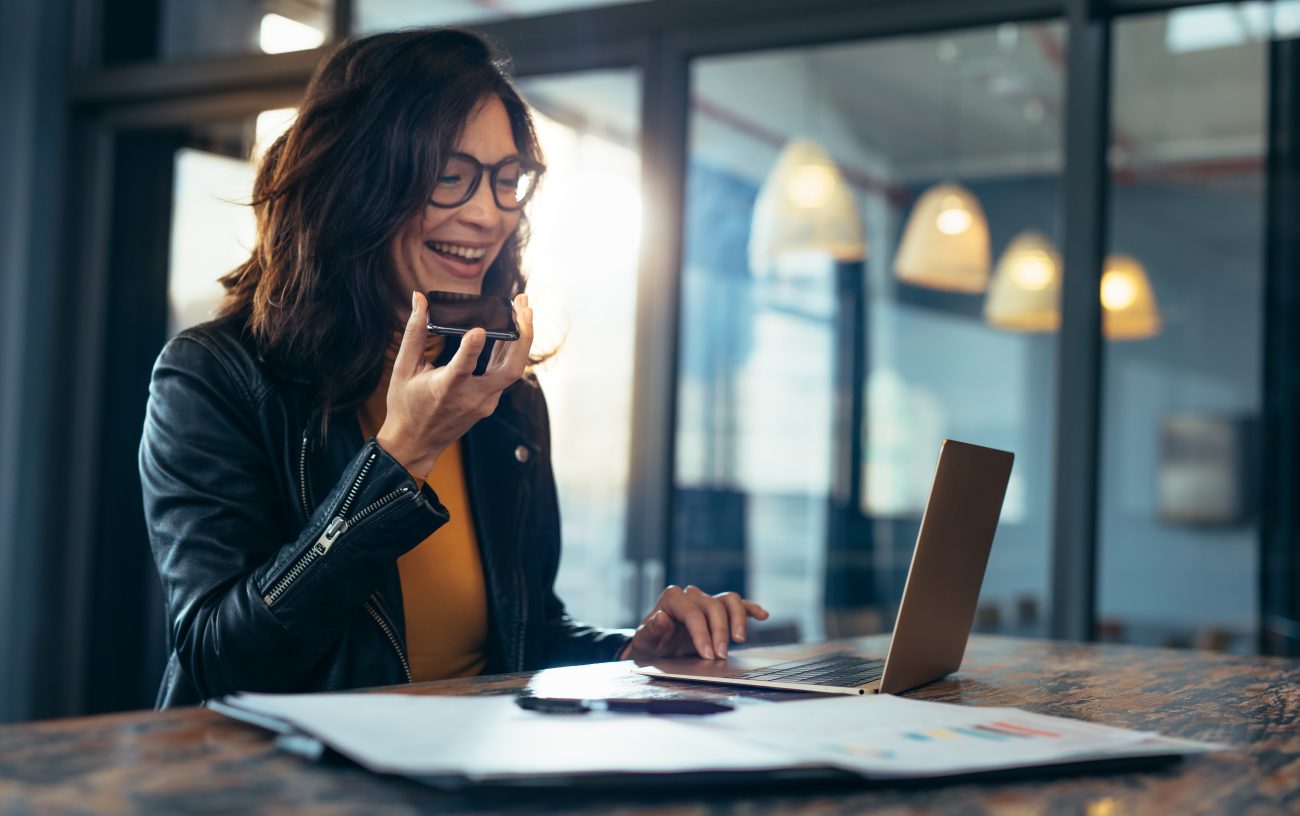 Even the best clients may need a nudge to pay on time. Invoicing tools and business management platforms like HoneyBook can send automated reminders a couple of days before a payment is due and/or after it's late. You save time not chasing after payments and don't have to worry about annoying clients with constant reminders (just blame your software if you get any funny comments!)
How to get paid as a freelancer—on time, every time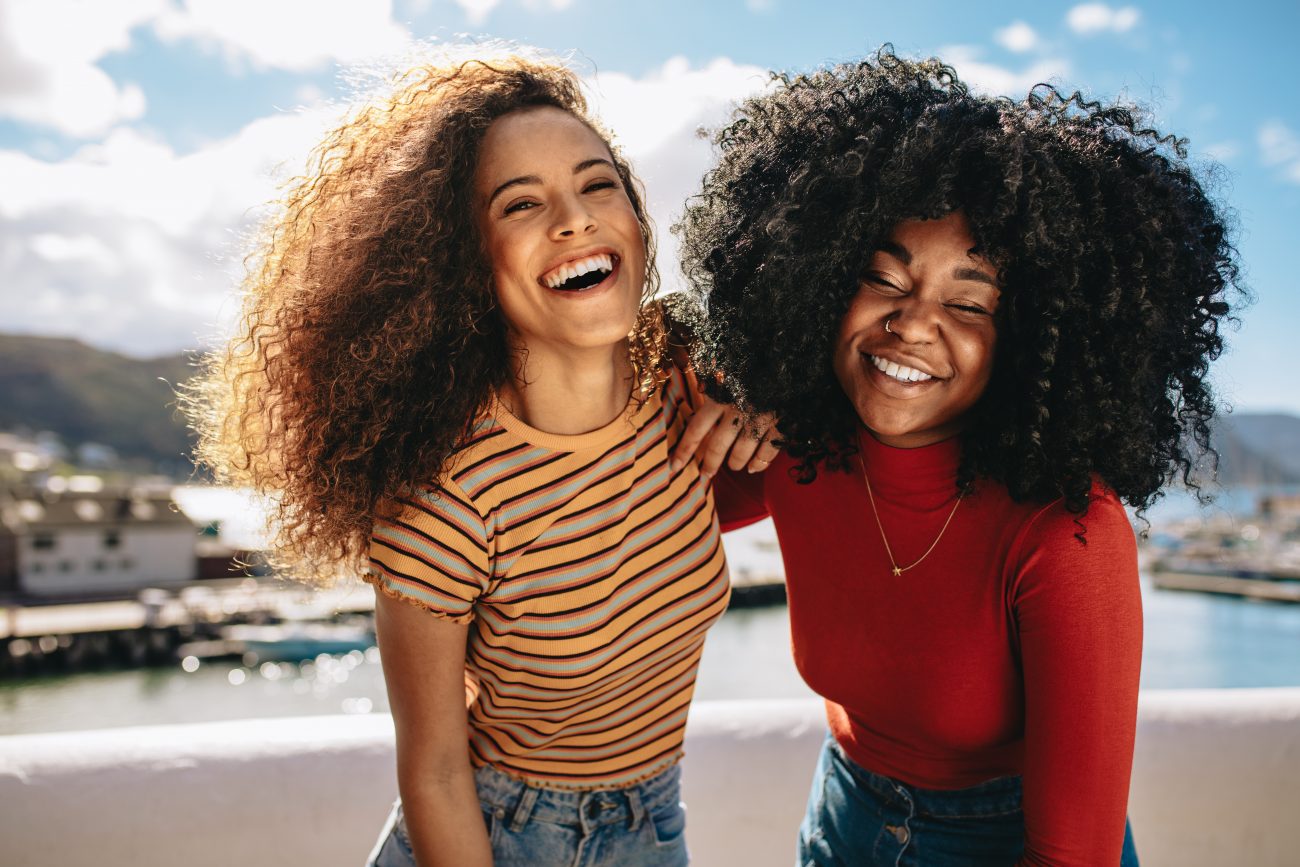 To recap how to get paid as a freelancer:
Start tracking payments, including who's paying you, when and how much
Forget checks; accept online payments
Protect your business with a contract
Ask for a deposit before beginning any work
Set shorter payment terms
Don't be afraid to send reminders (you deserve to be paid for every minute of your work!)
Follow these best practices for how to get paid as a freelancer and start minimizing stress and taking more financial control. Not only will you be able to better predict cash flow to prepare for slower seasons, you can make informed business decisions, like understanding when it's a good time financially to hire help or buy new equipment. And you'll be saving up to $6,000 a year, the amount the average unpaid freelance worker loses annually.
Learn more and grow your business with HoneyBook's all-in-one client management software for small businesses. Manage projects, book clients, send an online invoice and get paid through our online payment software. Now peace of mind comes with just one login.