Learn how to send an invoice in 7 simple steps. We walk you through creating the invoice, sending it online, and getting paid! We'll also show you how to send invoices as quickly as possible to get paid faster.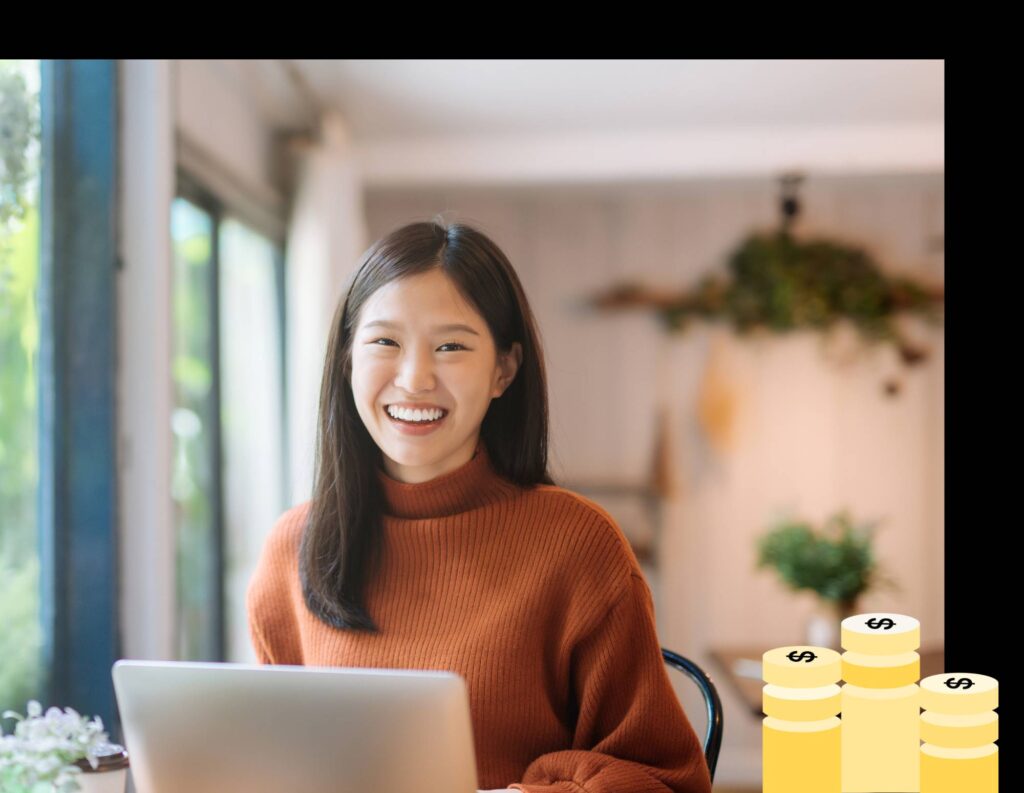 Ask and you shall receive. Well, not always. When it comes to getting paid as an independent business owner, first you need to know how to send an invoice. Sending an invoice is a concise, professional way to ask to get paid.
Not just any document will do – you need to make sure your invoice is organized, easy to understand, and contains specific information. The message you send with the invoice also matters just as much so you can remind clients of your payment schedule and expectations.
We've worked with thousands of small businesses to perfect the art of sending an invoice. Here it is in seven simple steps to get you paid—fast.
Jump to:
How to send an invoice
Determine the payment schedule: Your first invoice for each project/client should go out before you start any work and then at regular intervals after that. Some businesses may also choose to bill half of the cost at the beginning and half at the end of the project or collect a retainer.
Include the right information: Make your invoices easy to understand by including the cost, breakdown in fees, payment schedule, due date, and more.
Use a template: Save time and look professional with invoice templates you can customize for each client.
Send online invoices: Don't take your chances with snail mail. Increase your chances of getting paid on time and in full by sending your invoice online.
Accept online payments: Get paid faster by letting your clients pay online with ACH or a credit or debit card for a seamless client experience.
Track your invoice: See when clients view your invoices and stay on top of upcoming and outstanding payments with a clientflow management platform.
Send reminders: Confirm your next payday by sending reminders before and after invoice due dates.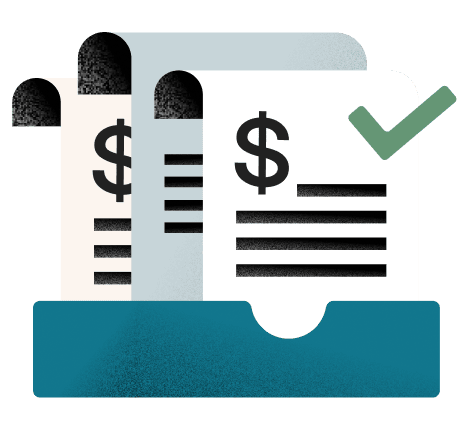 Create a professional invoice for free.
Customize, download, and send a professional custom invoice in minutes.
1. Determine the payment schedule
The first step in sending invoices is knowing when to send them. We swear by the best practice of not starting work until you receive an upfront payment in the form of a deposit or retainer. Something to consider if you don't already require one.
In this case, send the invoice for the deposit immediately after your client agrees to work with you. This can be after they accept your proposal or sign your online contract. Once you receive the deposit, you can get straight to work.
With HoneyBook invoices, you can automate the invoice to send automatically once the contract is signed. No more waiting for the notification that the contract is ready, then logging into your account to send—you can make it send immediately with payment reminders.
After this initial invoice, determine the best way to send invoices in the future.
Common invoicing schedules include:
Installments based on dates you assign (e.g., 50% due up front, 25% due one month before the project completion, 25% due at project completion)
Installments based on project milestones you decide (e.g., 25% due after phase 1, 25% due after phase 2, 25% after phase 3, etc.)
Weekly or bi-monthly (twice a month) if you're billing hourly
2. Include the right information
Invoices have one job: getting you paid. So don't worry too much about making them sound clever or cute. It's more important that the information is all there and presented in a straightforward way so that your clients have everything they need to pay you.
What to include on an invoice:
Invoice title: Calling it what it is right at the top of the document makes it clear to your client that you're asking for payment.
Invoice number: Stay organized by using invoice numbers as a point of reference to make sure you and your client are talking about the same invoice. They also ensure each invoice is unique and can be associated with a specific invoice payment.
Pro tip
You can assign each invoice its own number (just keep track of them so you don't use the same number twice) or use invoicing software like HoneyBook to auto-generate new invoice numbers.
Bill from: Let your client know who the invoice is coming from by adding your details.
Bill to: Include your client's name in the "bill to" field so they know the invoice is for them.
Project details: Add which project the invoice is for and include an itemized list of goods and/or services with corresponding prices.
Tax: Put in a line for taxes you collect, if applicable.
Discounts: List any discounts that may apply and deduct this from the total amount due.
Total amount due: This is the total amount due after you include any taxes and subtract any discounts.
Due Date: Always include the payment due date.
Acceptable forms of payment: Let your client know how they can pay you (more on this in step 5).
3. Use a professional invoice template
Save time and make it easy to repeat your invoicing process week after week by using business invoice templates instead of starting from scratch every time. Templates make it easy to remember all the fields you need to include and help you look professional.
Instead of the time-consuming process of creating a new invoice every time you need one, all you'll need to do is update your base template with the specific client and project details. HoneyBook allows you to do this with smart file templates—you can pull information from your client's contract or a questionnaire so their contact information and services show up automatically.
Don't know where to start? A clientflow management platform like HoneyBook includes professionally designed invoice templates that can be customized with your branding.
HoneyBook invoices allow you to go from template, to custom invoice, to getting paid, in one seamless online experience.
4. Send online invoices
The best way to send invoices is online, though you can still print each invoice for yourself or your client's records.
By sending an online invoice, you can offer payment processing at the same time to make the entire process faster. You can also track the invoice's status and send a direct reminder—both we'll dig more into below.
We recommend using an invoice app that also offers bookkeeping software or integration so your invoices and payments are all tracked and stored in your financial reports. This way, each invoice is stored securely, and it's much easier to stay on top of your business's financial health with automated reporting.
If you don't want to send your invoice using software like HoneyBook, you can also send a PDF of your invoice via email. Storing the invoice via email will make it easier to store and find, but you'll still lose the ability to sync your invoices with your accounting, track statuses, and set up payment reminders.
Each time you send an online invoice, you should pair it with a brief email. In the subject line, include the name of your company, the name of the project or client, and the invoice number.
In the body of the email, thank your client for their time and collaboration and explain how they can access the invoice (by clicking a link in the email or opening an attachment, etc.) Also, reiterate the due date and payment options.
Before closing out your email, it's always a good idea to remind clients of their total outstanding balance and pay schedule as well.
Use the following email language below to personalize and send to your clients.
Copy/paste template:
Invoice email template
Hi [Client name],
Please click below to access your [Project name] Invoice #[invoice number].
Your current balance is [balance amount] and payment in full is due on [Due date]. Within the invoice, you'll find both credit and ACH payment options.
Thank you for your time and collaboration! As a reminder, your next invoice will be sent [Invoice date].
Please let me know if you have any questions regarding your project or payment.
Thanks!
5. Accept online payments
The best way to get paid after you've sent an invoice is to make it as easy as possible for your client. As of 2020, a majority of people are using digital payment methods, including credit cards and bank transfers.
In fact, according to a study done by HoneyBook in partnership with Visa, 80% of clients prefer using a credit card to pay and 59% prefer debit. This is strong evidence you want easy solutions for taking payment straight from your invoice.
With HoneyBook, your client can pay you directly from the invoice. They receive an email with a link to the invoice where they can review all the invoice details and then pay with a credit/debit card or ACH bank transfer.
You'll get a notification (cha-ching!) when they've paid, and you can also see if the invoice has been opened but hasn't been paid yet.
If you're still asking to be paid via PayPal or another payment service, you're missing out on a better client experience with HoneyBook.
Using an online payment software, you can offer more payment options via email so your clients don't have to worry about downloading an app or logging in somewhere else.
Why asking for payment with PayPal is a clunky client experience
When your clients get a paper invoice in the mail or an invoice attachment in their email, that requires them to navigate over to PayPal, enter in your payment details, confirm their payment details, and hit send (all without getting distracted first)
Additional $10/mo for recurring billing (like subscriptions or monthly retainers)
Payments are received in your PayPal account; requires 3 to 5 business days, on average, to transfer funds to your bank account
Adds one more system to manage in your business toolkit
Payment tracking is separate from the rest of your business management platform
Pro tip
All online payment processors take fees in order to cover the risk of processing a payment. The industry standard is right around 3%. HoneyBook charges 1.5% for ACH bank transfers and as low as 2.9% + 25¢ for credit/debit cards.
6. Track your invoices
With a clientflow management platform like HoneyBook, a huge perk is that you can see who's viewed your invoice with read receipts. This helps you decide if you should follow up (if they've opened the invoice) or resend the invoice (in case they never saw it).
Using a system that tracks your invoices will also let you know when they're past due, meaning it's time to send a payment reminder email.
7. Send payment reminders
In order to avoid late payments altogether, be sure to set up due date reminders as soon as you send your first invoice to a client.
With the right system, you can set these payment reminders automatically as recurring emails so they always get sent close to an invoice due date and directly after if payment is late.
Your clients won't always be writing down their due dates, but 99% of people are checking their email every day, so these reminders are essential to getting paid as quickly as possible. And with more consistent payments you'll have more consistent cash flow and be able to grow your business with better forecasting and planning.
Send invoices automatically and professionally
The last tip we can offer to master how to send an invoice is to set up business automation. With automation, your invoice process doesn't have to take seven steps every time, and you can get more time back to focus on your business goals.
Automate your invoices to send to the appropriate client at the right time of their pay schedule, and follow them up with automated payment reminders. Just populate your automation with our invoice templates and email template, and all you need to do is personalize! Yes, you can thank us later.