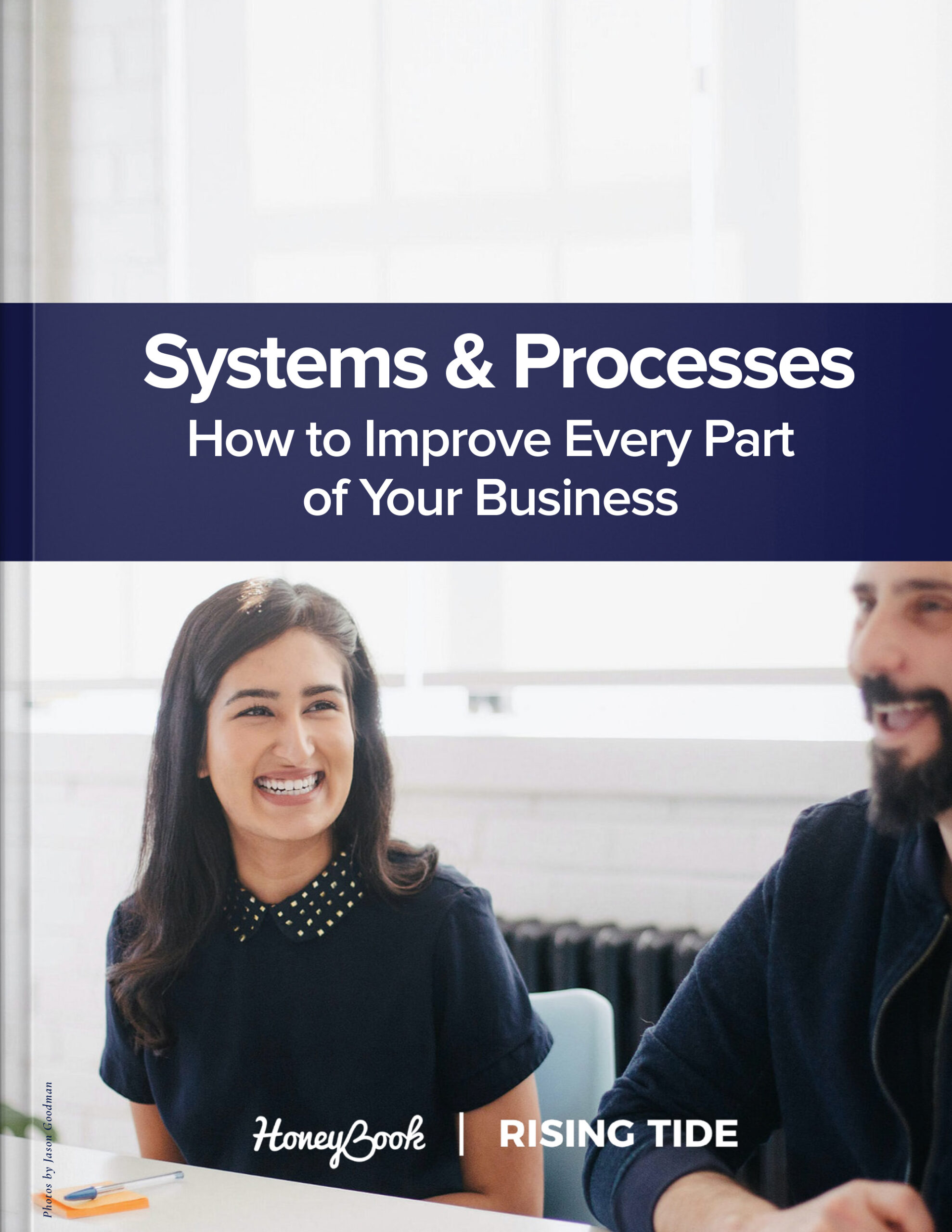 Systems & processes: How to improve every part of your business
Between taking care of clients and running the backend of your business, your to-do list can sometimes feel endless. So anything that can help you save time and get organized is a game changer, right? Systems and processes are critical to the success of any independent business. Consider them the building blocks you'll need to scale your operations and empower you to get more things done with less legwork. 
This is true for every part of your business and this month we're sharing insights on how to build systems for effective client processes, consistent content creation, generating new leads, and more. Feel confident with the right processes in place to help you grow and reach your goals.
This month's guide covers how to:
Streamline your clientflow and organize your processes
Optimize your marketing and publicity efforts
Create delightful client experiences
Systems and Processes to Improve Every Part of Your Business
Optimize your clientflow:
As an independent business, you know how vital client experience is for your success. You also know how important you back-end processes are to providing that exceptional experience. Claire Bough shares why you should be using an all-in-one business management system to streamline your clientflow and eliminate operational friction. Delivering successfully for clients depends on your business operating smoothly, and to do that you need a firm grasp on all the roles you play as an independent business owner. Jen Taylor explains how to become each of the eight CEOs in your business.
Improve your marketing efforts:
PR expert Meghan Ely shares her insights to help you maximize your timewhile increasing brand awareness and generating new leads. Then, Erin Flynn breaks down the steps required to run effective projects. Learn how to design your process.
Ready to call in your dream clients:
Haley Thomas shares tips to improve your client experience with a simple five-step system that will set expectations and delight them along the way. It should come as no surprise that content marketing is a valuable strategy for any independent business. But creating all that content while tending to your clients can be overwhelming. Free yourself from the feast or famine cycle of content creation with help from Amanda Warfield.
Disclaimer: The advice featured in this guide and on the blog was sourced from our community members for sharing general information and knowledge. For specific legal, financial, tax, mental health and professional advice, please consult an authorized professional.