What are the ways you make a client feel special? We have a few ideas at HoneyBook—step one is to customize, customize!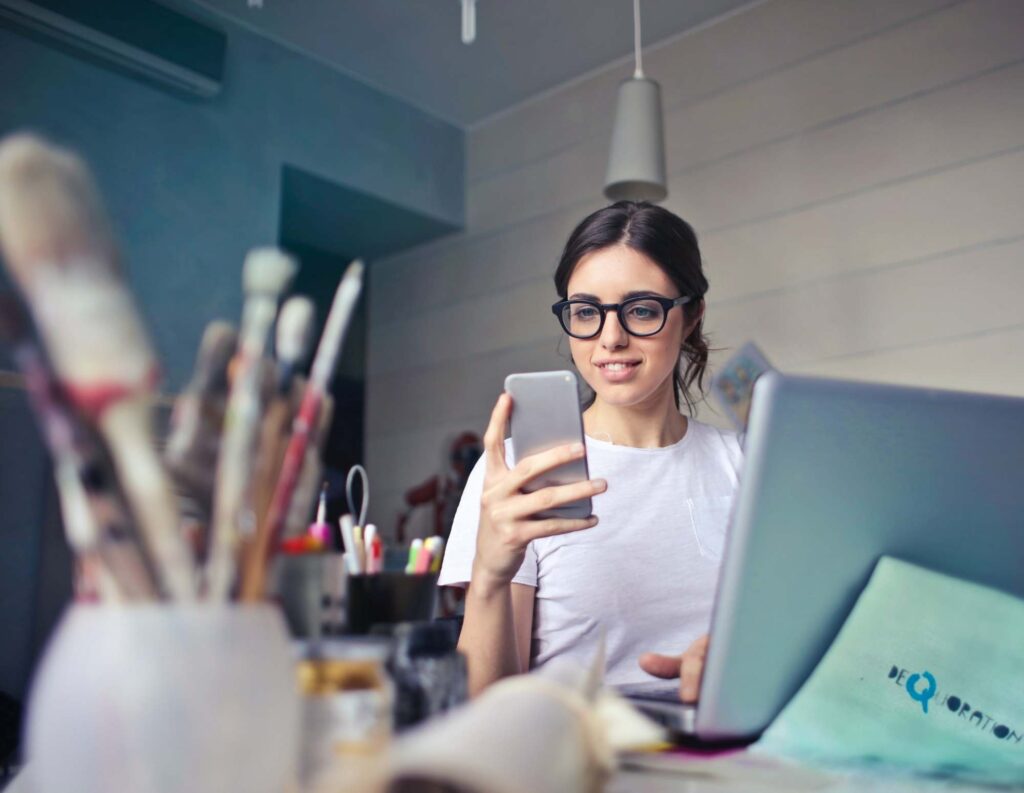 Picture this: Your dream client just said HECK YES to your service. Yippee, toss the confetti and celebrate! You are beyond excited to welcome them in with open arms—but then you realize one tiny (or major) problem. You don't have an onboarding system. A client isn't a happy client without an onboarding system. You quickly go from excited to majorly overwhelmed. Should you send a gift or not? What do they need to know now? Do you have a contract? Where do they pay you?
When you host a dinner party, you make sure to send out the address beforehand, inform your guests of the dress code and tell them what they should bring. Once they arrive, you welcome them in with excitement, offer them a beverage and ensure they know what to expect throughout the evening. The same is true when working with clients. You want to equip them with all the information needed to set expectations and ensure a positive experience.
Running a business without a client process is like hosting a dinner party and expecting guests to bring their own food. Both scenarios result in a poor experience for you and your client. You want your clients, like your guests, to feel welcome, cared for and empowered right from the start.
Client 👏 impressions 👏 are 👏 everything
If you don't feel that your client experience is leaving the best impression on your clients, it's time to level up. Your process should feel easy, clear and create excitement at the prospect of working with you. It should support your clients throughout their clientflow journey and over-deliver expectations. This kind of client experience will allow you to create the most impact with your product or service and drive positive reviews and referrals for your business.  
So how do you ensure you're ready to deliver this stellar experience after a client says yes? Read on to find out!
Jump to:
Step one: send a custom proposal
As soon as a new client signs on, it's time to begin the process of onboarding them. Whether you were on a call with your client or they said yes via Instagram DM, your first step is to send over a custom proposal. Do not wait! When someone says yes, you need to match their excitement and immediately begin the process to welcome them aboard.
What to include in your proposal
A custom contract that includes, but is not limited to: details on what they will receive in the service, dates of service, the terms and agreements of the service, payment information and schedule, copyright details, etc.
A custom invoice: whether it is paid in full or by payment plan, make sure they can see their total and easily pay you.
HoneyBook members can rest easy knowing the platform makes this part of your process so smooth. If you have HoneyBook, create a new project and add in your client's email and name. Once completed, create a new proposal under the project. This proposal can include both the contract and the invoice all in one email. HoneyBook allows you to easily edit your contract, create invoices with payment plans and send everything professionally and cohesively.
Create a moment of delight for your client
The contract is officially signed and you have a new client. Now's your chance to celebrate this beautiful human that chose to work with you. Celebration is a way to make your client feel loved, supported and appreciated right from the get-go. Their decision to work with you deserves a moment of recognition at the very least.
This can be as simple as creating a custom welcome card in Canva. By stopping to acknowledge their choice to work with you in this special way you're creating a moment of connection and belonging, signally to your client how you hope to make them feel throughout your time working together.
Step two: Celebrate them!
The contract is officially signed and they are IN! Let's celebrate this
beautiful human that you get to serve! Celebration is a way to make
your client feel loved, supported, and appreciated right from the get
go. Their decision to work with you and their "YES" to investing in
themselves deserves a moment of recognition at the very least.
What is an easy way to celebrate them?
By creating a template on Canva with their photo in it welcoming
them as a new client. This is especially important for a group
program as it brings a sense of belonging and community.
Step three: send a welcome email and questionnaire
Enhance your client experience by sending a welcome email that highlights the excitement you have about working with this new client. A welcome email can include affirmation of their decision to work with you, what you are most looking forward to tackling and/or notes reiterating the goals they may have shared. By sending a welcome email, you not only show them how much you're looking forward to working with them but also the gratitude you have for them for having decided to work with your business.
This is also a great opportunity to send over an introductory questionnaire to gauge where they are and where they want to go. This allows you to see how you can best support your client in reaching the goals they have set out for themselves. As an independent service-based business, the more information and awareness you have about your client the further you will go.
This questionnaire can include questions like:
Tell me about your goals in this project.
How do you like to community?
What brings you joy?
What is and isn't working for your so far?
Any questions for me?
HoneyBook members can send a questionnaire by going to the client project and selecting "create new," selecting a questionnaire and either using an existing template or creating a new template.
Step four: schedule their first call and share important information
Next, it's important to send your scheduling link and get their first call on the calendar. If delivering your services requires multiple meetings/calls, include the dates and times of the calls in this email to set expectations. A happy client is a client that receives accurate and frequent communication when it counts.
Send an email detailing important information such as:
Important dates
Next steps in your process
Contact information for you and your team, if applicable
Where to find any call recordings or additional resources (maybe you set up a Google drive folder for them)
Your goal is to make sure they are aware of how you work, where to find what they need and have the opportunity to ask questions early in the process.
HoneyBook members can use the scheduler to easily book time with clients. To send a scheduling link, go to your client project and hit schedule. Then, select the type of session you scheduled and grab the link to attach in an email.
Step five: send a gift
When welcoming new clients, the goal is to make them feel appreciated so they know how much you value their business. You feel excitement every time a new client signs on and it can actually boost your client experience to make that gratitude known. A great way to celebrate the start of each new client relationship is with a small token of appreciation.
Gifts can look like:
An e-gift card for a coffee on you
A book that coincides with your program or service
A journal and a pen
A bouquet mailed to them; and/or
A postcard sharing your excitement to work together.
It doesn't have to be complicated or huge to make an impact and show your appreciation. Small gestures like these can help create a positive memory right at the beginning of a new client relationship.
The client experience doesn't stop at onboarding
We've talked through some best practices for kicking off new client relationships in a positive and memorable way, but bringing clients joy goes beyond onboarding. To truly create a happy client experience that leads to glowing reviews and referrals you need to keep up with your client's needs and exceed expectations throughout your time working together.
Here are some tips to keep the good vibes going:
Celebrate important milestones with them!
Share wins via social media
Send a random Starbucks gift card halfway through as a special surprise treat.
My personal favorite is sending a check-in midway through your project to gauge what is going well and how you can support them more going forward.

Pro Tip: Take some time to lay out your onboarding process for each service you offer and consider what you want to include from the suggestions above. Once you have your strategy in place, make a simple checklist that you can follow for each client to ensure you're not missing any opportunities to delight them throughout your client experience.
Key takeaways for stoking client joy
Communication is key.
Make your client feel important.
Take the time to get to know your clients and build a solid relationship with them.
Honor their decision and celebrate it in BIG ways.
Your client experience can be simplified and special at the same time
You are on your way to leveling up your client experience, my friend! Have fun with this process and your clients will too. Remember, you are creating an experience for them from the point of first contact, to the moment they say yes, all the way until they are offboarded. Having a solid client experience in place will not only get them excited to work with you, but could even lead to future referrals if they had an incredible experience.
The goal here is to remember where your clients are in the beginning and support them as best as you can along the way. Make sure no stones are left unturned, your client feels comfortable asking questions, they know where to find everything that they need and you are there to support and celebrate them along the way. A supported client is a happy client.