An all-in-one business management system helps you optimize your entire clientflow, run your business in one place, and ultimately grow your revenue. Learn how it works and what to look for.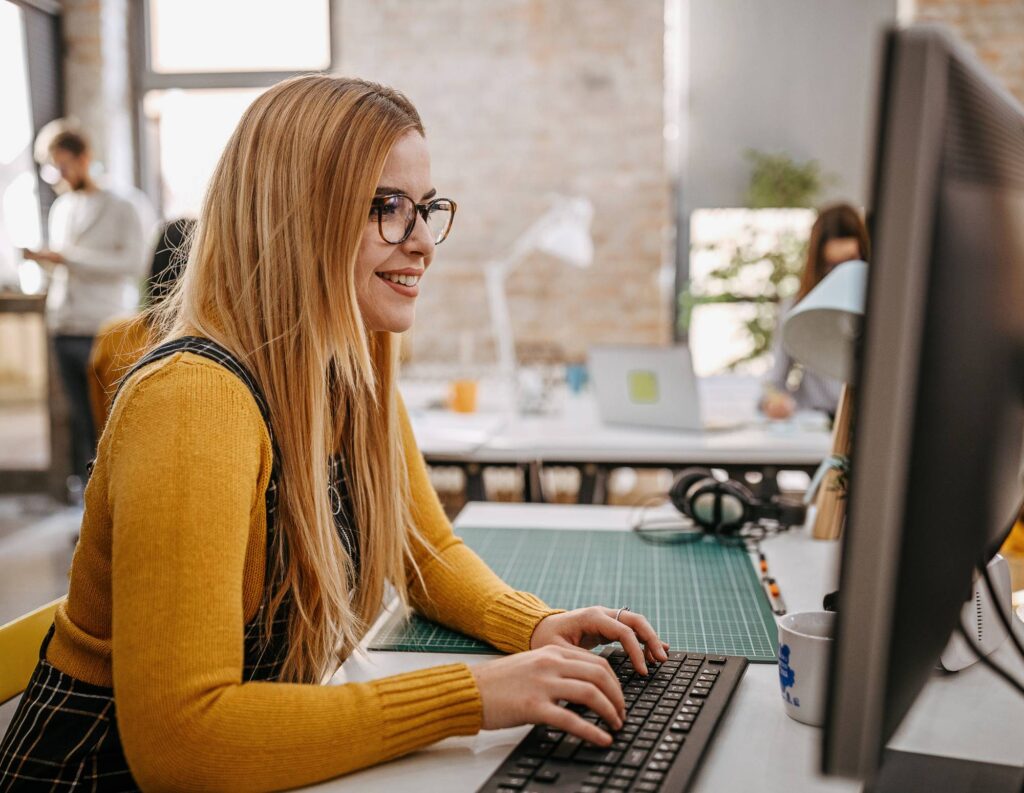 Investing in a new system to manage your business can feel daunting. You probably already have processes in place that you don't want to reinvent. But take a closer look at those processes. Are you constantly switching back and forth between software? Jotting things down on pieces of paper that you'll eventually lose, or struggling to organize multiple spreadsheets?
Though it can take some up-front setup time, a full management system that takes care of your entire clientflow can end up saving you hundreds of hours per month. You can manage work in one place and finally have the time and space to focus on growing your business, not just maintaining it.
If you run an independent business, you fall into the types of businesses that would benefit greatly from an all-in-one business management system. Your work is about delivering a seamless clientflow, and relying on a disjointed process will only lead to client friction.
These are the six reasons why it's time to transition to an all-in-one system if you don't have one yet.
Jump to:
1. Save time and money
Time is your most precious resource as an independent, and an all-in-one system gives you better control over it. When you optimize how you spend your time, you'll not only be more empowered, but you'll also see your bottom line increase. Saving time on your operations means you can reallocate that effort to more important tasks that directly impact your revenue.
One of the quickest benefits you'll notice is that you can stop switching back and forth between multiple tools. Everything is in one place, making it faster and easier to access what you need. Beyond that, you can digitize or automate nearly all of your work, such as payments, scheduling, online contract creation, project tracking, and more. And, with a customizable clientflow platform like HoneyBook, you can even streamline your business processes by combing multiple steps.
Most businesses are actually wasting about 37% of their software spend. If you're currently spending your budget each month on software you don't fully use, a comprehensive platform can make your budget go further with one system.
2. Offer a better client experience
Fewer tools for you means fewer tools for your clients as well. The more you're jumping around between platforms to send invoices, set up your client portal, and onboard clients, they're also having to do the same. Instead, they'll appreciate a seamless process for paying you, signing contracts, checking on project status, and more.
By bringing everything together, it's also easier to create standardized workflows. You can treat every client to the same repeatable, reliable, and professional processes. As a result, you'll offer a more inclusive client experience.
Consider how much more seamless your client experience will be visually as well. You'll be able to brand all your files consistently to create more cohesion at every step, offering a highly professional experience at every stage in your clientflow.
3. Stay organized
We already touched on how an all-in-one system will help you save time, and a big part of that comes down to organization. We know a lot of independents tend to rely on scattered processes–sticky notes here and there, Google sheets without folders, and even random notes on your phone.
It's only natural to have your work spread out as it becomes a bigger and bigger part of your life as an independent. However, taking the time to get set up on a management platform will make your work more consolidated and easier to manage.
You can maintain your files, email messages, calendar, project statuses, and more in one place. With a completely clientflow system like HoneyBook, you get to organize it in the way that works best for you by creating folders for your templates and files.
You might be used to the processes you have now, but you can easily set them up exactly how you need them. Organize by client, project, sales funnel, budget type, etc. It's not about making your work more complicated, it's about making it more efficient.
4. Focus on the most important parts of your business
Most business owners only spend 31% of their time strategically growing their business, even when working 50+ hours each week.
Once you've set up an all-in-one business system, you're going to save time on back-end work and repetitive tasks (it's not an if, but a when!). With all that time saved, you get to focus on what matters most in your business.
When was the last time you really evaluated your financial health, or considered your strategy for lead generation? If your head's been down on day-to-day admin work, you might have been missing out on strategic decisions. Once you have more time to audit and evaluate your current business efforts, you can make data-backed choices focused on growing your revenue.
If you're the main point of contact for clients, you also get to prioritize more robust interactions with them. While your system takes care of client onboarding, managing inquiries, and much more, you're spending your time on consultation calls, client meetings, and project work. You can also focus more on what brought you into business in the first place–your talent. Get back in the field to photograph more clients, take on more design work, or host more workshops.
5. Scale your business with less work
As part of getting organized and focusing your time where it matters, an all-in-one system also gives you the opportunity to grow and scale your business. Picture this: you no longer have to vet inquiries, onboard clients, or remember to send administrative emails. All of that will be working in the background within your system.
Once you have repeatable processes in place, you can bring on more clients and team members to manage them. You'll spend less time managing each project, which means you can also focus on more robust projects that bring in greater revenue.
Your business processes will be easily manageable so you can view, edit, or add steps as needed while you grow. Offering a new service? Simply reuse a brochure templates you already have and adjust it with the new specifications. The same goes for scaling up your pricing– you can simply edit the pricing guides you already have in place and keep them as part of your inquiry workflow or whichever step you usually send them. 
6. Manage your entire clientflow
Instead of having client friction, you can rely on creating a cohesive clientflow by using an all-in-one clientflow management platform. You'll provide a seamless experience from beginning to end, as soon as someone inquires to the point where you're able to retain them as an ongoing client.
On your end, you can finally connect the steps you already take to reduce gaps in your processes, confusion, and drop off. The right system will make it just as easy for clients to work with you as it is to shop online or check out at a grocery store.
What to look for in a business management system
You know what to look for in terms of benefits now, but what about features? First, consider all the different management tools you already use. You'll want a system that combines most of these features into one, easy-to-use platform.
Even if you aren't using certain tools yet, like business process automation, consider how you want to grow and scale your business in the future. The right system can also grow with you.
Here are some of the main features you'll want to look for in your management software.
Clientflow management and automation
Translate your processes into the system and automate steps to reduce your manual work and repetition.
Manage every aspect of your clientflow for selling and delivering your services, such as client intake, booking, project management, and project closure (or renewal and referral).
Ability to manage your back-end business operations, such as tracking your expenses and sending client invoices.
With HoneyBook, you can build automations that send emails, internal project reminders, payment reminder emails, or interactive files to keep your processes and projects moving forward.
File management
Create, share, and save files and documents in one place, without the need to build in Canva, send via email, or organize everything in Google Drive.
Use the document management process that works best for you with the ability to create custom files and folders.
Build powerful files in HoneyBook for nearly any of your client processes, then send and save them as templates in clearly labeled folders.
Email marketing and client communication
Message inquiries, leads, and clients from one inbox.
View all your client communication in one place rather than sifting through various email threads.
Create a client portal that lets you organize everything project-related and offer secure client access.
HoneyBook is perfect for independents who want to capture and manage direct inquiries. You can create a branded contact form that syncs with an automated nurture sequence. Once you've booked your clients, send everything via email inside your workspace or create a unique client portal.
Project management
Track time associated with projects and clients.
Trigger internal project reminders.
Delegate tasks to your team.
View client and project statuses.
Foster team collaboration with templates and CRM solutions.
Create and manage your project pipeline and timelines.
Have a better understanding of how your clients interact with your business. Every time you send a HoneyBook smart file, you can view responses and status to get a full picture of each project. Internally, track your time and schedule project reminders to keep everything moving forward.
Meeting scheduling
Block your time to protect your standing meetings, personal time, and work blocks.
Create recurring sessions that clients and inquiries can choose from (consultations, client meetings, project reviews, etc.).
Sync with a video conferencing platform for seamless video calls.
Schedule automatic meeting reminders.
Instead of going back-and-forth with your clients or switching to a separate tool, use HoneyBook to integrate scheduling with the rest of your processes. Inquiries and clients can easily see what's available on your calendar and choose the session that works best for them.
Requesting reviews and referrals
Automate the process of asking for a review or referral during the end of a project.
Use templates that you can customize for each client to drop in links to your review sites (Google, Yelp, Facebook, etc.), and even include photos or videos to make the process more engaging.
HoneyBook makes your project closure process more seamless with robust file templates and automation. Do you usually forget to ask for reviews or referrals? Just put together a client offboarding template and reuse it for each project. Referred customers tend to have a 16% higher lifetime value, so asking one simple question can help you greatly impact your revenue.
Reporting and analytics
Track your current, past, and outstanding invoices and payments.
Track your expenses and store your data for tax season.
View your profit and loss in one place.
Understand your lead sources and where your inquiries find you.
View detailed reports on all the activities you manage through your system. With everything in one place, it should make it easier to capture important data about your finances, leads, and clients. With HoneyBook, your reports are easy to access, and you can integrate with other tools like QuickBooks for more detailed accounting reports.
Why HoneyBook is the best clientflow management platform for independents
HoneyBook, the best CRM for solopreneurs, offers all the tools that independents need to seamlessly manage your back-end operations and client experience all in one place. From inquiry to booking, project completion to client retention, you can finally manage your clientflow and reduce client friction.
Everything in HoneyBook is customizable, so you get to determine how it works for you. It's not complicated software that you need to mold your business into using. Instead, it works the other way around with the ability to set your branding, customize templates for every step, and improve your processes. It offers a powerful, interactive clientflow management platform that lets our members customize files to their needs and include sales videos, photos, questionnaires, a customizable online invoice, contracts, and more, and allows you to get paid directly through our online payment software.
Just translate your current processes into HoneyBook. Get set up with each tool, then discover how you can even optimize your processes by combining multiple steps. Save time and streamline!