Streamline your publicity efforts using automation, goal setting and time blocking to your advantage.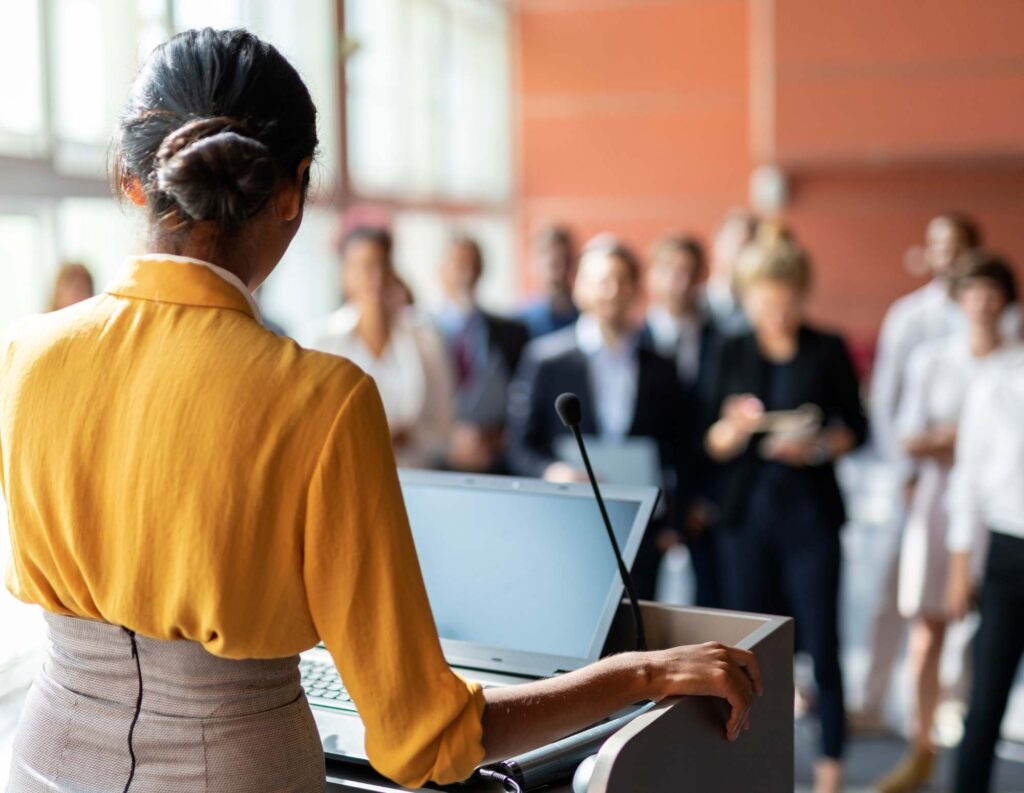 As an independent business owner, you understand the value of media presence and know investing time in your publicity efforts will only help you generate additional leads. The problem? Knowing you need to prioritize public relations is one thing, but making sure it gets done is an entirely different ballgame.
We get it! Your schedule is packed to the brim, your clients need you and in the middle of all the chaos, you're still supposed to find time to rest and avoid burnout. So, where does good publicity fit into your lifestyle? How do you cultivate a strong media presence with so little time? Follow these steps to start streamlining your publicity efforts.
Embracing the art of PR
Many business owners simply take it day by day. If you've ever told yourself, "things will slow down next week…" only to find yourself drowning in late-night working sessions, capacity may not be the real issue. Instead, you might need to focus on managing your time better and streamlining your processes.
If podcast pitches, guest blog submissions and public speaking applications keep getting knocked to the bottom of your to-do list, it's time to consider streamlining your publicity efforts. By doing so, you'll be able to:
Further share your story in an authentic way
Build credibility and become a thought leader in your industry
Generate new leads on autopilot
Rest easy knowing your PR efforts are helping your business grow
Revamping your publicity strategy will allow you to step back and better attend to your clients, knowing you're getting the media attention you need to thrive. So, how do you begin streamlining your publicity efforts? Here's a full breakdown of how to get your publicity in check without sacrificing your time.
How to streamline your publicity efforts
Streamlining your publicity comes down to a few key efforts. Here are eight ways you can manage your publicity efforts.
1. Set realistic goals
One of the best ways to ensure your publicity efforts don't go haywire is to set manageable goals. Before determining which opportunities are worth pursuing, you must sit down with your team and consider your business goals. Ask yourself: what will serve you best when you're at your busiest? Which months will you have more time to dedicate to PR?
Be decisive and eliminate anything that won't improve your bottom line. For example, just because your business BFF spoke on a specific podcast doesn't mean you need to–especially if its listeners aren't looking for someone like you. This also doesn't mean saying no to every opportunity. It simply means looking ahead to the next few months to understand what you have time for and what will help you grow.
As you set your goals, be mindful of your bandwidth. Suppose you have your anniversary, your mother-in-law's birthday and a family wedding in the same month. In this case, it's probably not the best time to speak on a joint webinar with another industry professional. Set your publicity goals with your calendar in mind, so you can spend time finding the right opportunities.
2. Remember what's worked in the past
Putting all your eggs in one basket is never wise when it comes to marketing and publicity. Thinking you'll go viral on social media and diving headfirst into TikTok might sound exciting, but if you don't get any high-quality leads, it would end up as a waste of your already-precious time.
To streamline your publicity efforts, you'll need to determine how your leads are discovering your business. From there, you'll know where to invest your time, money and energy. Did a Facebook ad convert like crazy? Or did speaking at a local business get-together bring in a handful of exciting sales calls?
Try digging into your current client roster to make a list of how each person found you. If you're a HoneyBook member, you can track your lead sources in your reports. You can also consider your website analytics to understand how your audience ends up on each page. Adding a simple "How did you hear about us?" to your contact form can also help you clarify where leads are discovering the value you have to offer. Once you know what's working, you'll have a better understanding of where to focus your energy.
3. Outsource when possible
There's a good chance you're already outsourcing some elements of your business—whether it's bookkeeping, website design, or sales. Why not add publicity to the list? Just because you're leading the business doesn't mean you have to touch every detail of media outreach.
Delegation is essential for scaling any independent business. You cannot grow without delegating, nor can you take time off (a must-do for busy entrepreneurs!) While a full-time employee may not be necessary, you may find that hiring a contractor for ten or so hours can work wonders for your physical and mental well-being.
Plenty of freelancers have years of experience when it comes to publicity, so take a look at sites like Fiverr, ProBlogger and TaskRabbit. Let this be your permission to stop doing everything and instead ask for help!
4. Create copy-and-paste templates
Templates are a must-have when it comes to streamlining your publicity efforts. For example, if you're pitching to a podcast, you can expect the host to request:
All links associated with your brand (including your website and social media pages);
Your logo with size requirements;
Your headshot and image requirements; and
Your bio, preferably one to two paragraphs make for an easy read.
Once you know what they're asking for, create a template you can use. This way, instead of dedicating hours to podcast pitching, you have the resources you need ready to go and can react quickly to any exciting inbounds.
Creating templates for emails, social media posts and speeches can make your publicity efforts less of a burden. Start a folder on your shared drive so team members can also access this information. Then, whenever they need a bio, fun fact, or headshot, they'll know where to go!
5. Embrace time blocking
It's one thing to add publicity to your weekly to-dos, but it's entirely different when you block out dedicated time on your business calendar. Taking time each week or month to focus on publicity allows you to leverage the power of time blocking, a highly effective and popular time management technique.
When you block time on your calendar, you're telling team members and clients you're busy, allowing you to focus on your current publicity strategies. This may mean taking one hour every other Thursday afternoon to brainstorm ideas on how to generate attention for your brand. Whether looking into events to attend or revamping your editorial calendar, let this time be something routine so you're less likely to put it off.

Pro Tip: Use interactive smart files that let you streamline multiple touchpoints into one, engaging document. You can still emphasize scheduling a consultation as your primary CTA, but HoneyBooks smart files let you include your meeting scheduler along with a quick section about your business or a video introducing yourself (it's up to you what to include!)
6. Take a look at how you spend your time
Streamlining your publicity efforts means cultivating time in your schedule to focus on PR–and you'd be surprised at just how many minuscule tasks and distractions are getting in your way. Between scrolling through TikTok and triple-checking your inbox, non-essential activities may make you feel like you don't have time to generate new publicity. To streamline your schedule, first look at what's getting in the way of your time.
We recommend using a time-tracker like Clockify, Toggl, or Harvest to analyze the time you spend during your work week. Every time you start or switch tasks, track how you use that time. Is an hour of work truly dedicated to the project at hand? Or is there a Reddit scroll here and an Instagram story there to pull away your attention?
After a week, your time log will reveal how much time you spend on any given task. You might find you dedicate too much time to things that feel productive but are not profitable activities. Going forward, you can be more mindful of how you arrange your schedule.
7. Utilize tech solutions
There are a handful of tools to help you simplify your publicity efforts. A few of our favorites include:
Boomerang for Gmail: Schedule your emails to send at the right time, then have them pop back into your inbox as a reminder to follow up. Perfect for managing relationships and not letting tasks slip under the rug!
HARO (Help a Reporter Out): All entrepreneurs looking to boost publicity should sign up for HARO. Members get three digests of press queries delivered to their inbox daily, ready for their submissions.
Talkwalker Alerts: No more scouring the internet for your latest press features—let Talkwalker send them right to you. Set up alerts for your name, business name and other keywords you want to monitor. It's free and more robust than Google Alerts, so if you want to keep things simple, be sure to create an account.
8. Consider what you already have
Before going out to hunt down the newest productivity tool, review the software you're already paying before and ensure you're using it to its fullest potential. For example, platforms such as Airtable and ClickUp have dozens of automation to make your publicity processes run like clockwork. You simply need to find them.
Book a time on your calendar to sit down and analyze your current systems. How can you maximize each asset? YouTube is full of excellent tutorials that will help you take advantage of what your current systems have to offer.
With the help of technology and time management strategies, you can keep up with your publicity strategy without letting it take over your business (or your schedule). And with the market growing by the second, it's well worth it to put your brand out there and win your audience's attention!