What's your strategy for project execution and a smooth client experience? Here we share ways to keep your projects moving forward and your clients involved in the process.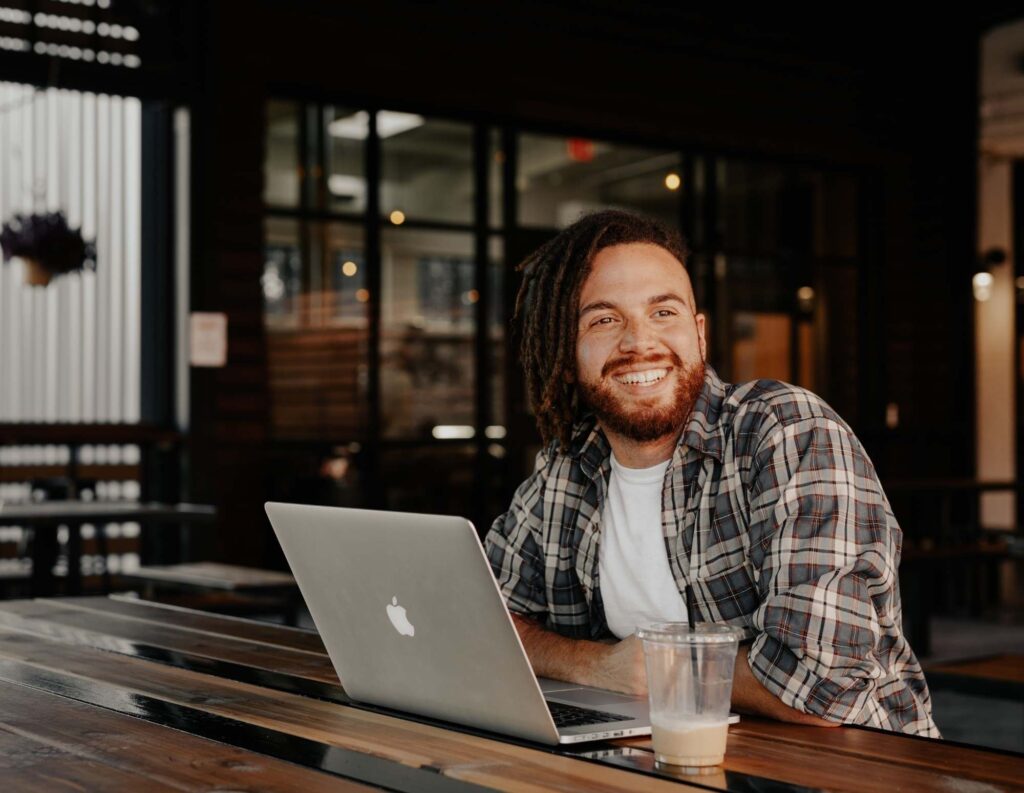 As an independent service provider, your project management process is crucial when it comes to keeping projects running smoothly and delivering work on time. A poor process can tank an otherwise great project, while an efficient process can save a mediocre project.
The problem? Most independent service providers keep their process in their heads, instead of mapping it all out— that leaves clients in the dark about what to expect when working with you. And when clients don't know what to expect, projects can go sideways fast. Late feedback, never getting what you need on time, grumpy clients…sound familiar? I hope not!
Almost all client problems can be traced back to not establishing and sharing your process. Or, by abandoning your strategy and making adjustments halfway through the project. In other words, confusing your clients.
Today I'm going to break down how to design a project management process that will keep projects running smoothly while keeping your clients in the loop!
Jump to:
What is a project management process?
A project management process is simply a step-by-step guide for you and your clients to follow to complete the project.
I like to think of my process as a map and the project as a journey on which I'm guiding my client. To reach our destination (a completed project) in the time we've estimated, we need to stay on the path. When we deviate from the path, we'll get lost in the weeds and arrive at our destination late and grumpy.
How to design an effective project management process
In order to create an effective process, you need to outline each stage of the project. Create your map, communicate the process to your clients, and then (the hard part) stick to it!
Outlining this process can be as simple as sitting down and writing out what should happen at each stage of the project. It doesn't have to be fancy right now, it just needs to get out of your head!
You can start with these (nearly) universal stages and then fill in the blanks for your projects.
Client screening
Project work
Client off-boarding
By breaking each stage into steps, you can make your process easy and—dare I say—fun.
Do you want to work with every person who inquires with you? Nope! Part of an effective project management process is weeding out bad-fit clients before you start working with them. There's nothing worse than taking on a client who isn't the right fit for your business.
In the client screening process, you'll design your systems to take care of the heavy lifting for you, by asking the right questions and establishing your boundaries right away.
Steps in the client screening process
To screen potential clients effectively, you'll want to include the following steps.
Inquiry form: Create an inquiry form that asks the right questions, so you can get a good idea if the project is one you want to take on or not.
Autoresponder: A great autoresponder helps your potential client know what's happening between the time they reach out, and when you respond. In HoneyBook, you can set an automation to trigger an automatic email response every time someone fills out your contact form.
Intro packet: Send an intro packet to your potential clients outlining how you work and the general project process. If potential clients disagree with how you work, they can self-eliminate!
Discovery call: Hop on a call with your potential client and ask the in-depth questions you need to know to be sure you can reach the project's goals. HoneyBook's call scheduler makes it easy for your potential client to book their call with you.
Send a proposal: If the project is a good fit, send a proposal outlining the exact details of the agreed-upon project. Make sure you tailor your proposal to your client and show how you can help them achieve their goals.
Use a contract: Once the client approves the proposal, send a contract to make things legal. I don't care if the client is your grandma—use a contract!
If a client makes it through your screening process, then it's time to move on to the onboarding process.
Steps in the client onboarding process
Do a happy dance, you've got a client that is a great fit for your business. You can't wait to work with them. Now you need to make it official. In the client onboarding stage of your project management process, you'll welcome your client to the project and make sure they have all of their homework and deadlines clearly outlined. Including this step in your process will ensure your client has everything they need and knows what is expected of them.
Once your client has been onboarded it's time for the project to start!
Steps in the project work process
Your favorite part of being an independent business owner is about to begin: the project. It's time to dig in and get to work.
In the project work stage, you'll be doing whatever it is your client hired you for. Where many independent service providers mess up is getting so deeply involved in working on the project that they forget to manage the project.
You'll know you've done it when a client contacts you wanting an update, has forgotten what they were supposed to be doing or thought you ran off with their money (yikes!)
In addition to providing your service to your client, you'll want to include these steps in your project management process:
Friday email: Don't forget to keep your client updated! This email doesn't have to be fancy. A simple two-minute project update will let your clients know what you're working on and what they need to do next.
Present your work: When it's time to show off your hard work, make sure you do it justice. Walk your clients through your work (use a video if it's easier!) and explain how it will help them achieve their goals. This will help reduce revision requests and educate your clients on your decisions.
Get feedback: To get useful feedback from your clients, you must guide them through answering the right questions. Get specific about what to give you feedback on and provide a guideline on how to make it constructive.
Rinse and repeat this section of your project management process until the project is complete! Then it's time to offboard your client.
Steps in the client off-boarding process
Off-boarding your clients is perhaps THE most important part of your project management process. Why? Because it's the part they're going to remember the most. It's your very last chance to create warm fuzzies with your client and turn them into a source of referrals.
Because of this, your client's off-boarding stage won't just be handing off a completed project. You'll also ensure your client feels supported after the project ends. Here's how to offboard your clients:
Final invoice: Get paid before handing over the final project. Even if the client was great, you don't want them ghosting you on the final payment.
Goodbye packet: At the end of the project, don't leave your client hanging. Send them off with a goodbye packet that outlines everything they need to know and their next steps.
Feedback/testimonial: After the project is complete, ask your client to give you feedback. You can automate this with a questionnaire. Then turn their feedback into a testimonial that can be used in your marketing!
Client gift: Don't forget to end the project on the best note possible by sending off a thank-you gift. The gift doesn't have to be expensive, but make it thoughtful.
Pop the bubbles, you've completed a successful project!
Time to create your project management process
It's time to get your project management process out of your head and start using it with your clients. Use what I've outlined here as a starting point, and adjust as needed to fit your business.
You can download a customizable project management process checklist so you're not starting from scratch. Don't be afraid to rearrange, delete, or add to what I've given you. Make your process work for you, so you can work efficiently with your clients.
You'll be amazed at how smoothly your projects can run, and how happy your clients will be when you have clear processes to guide them through.