Business proposals can land you new clients without having to spend more on alternative client acquisition methods. Learn how to write one and how to use business proposal software to encourage clients to sign contracts and pay the first invoice, all in one step.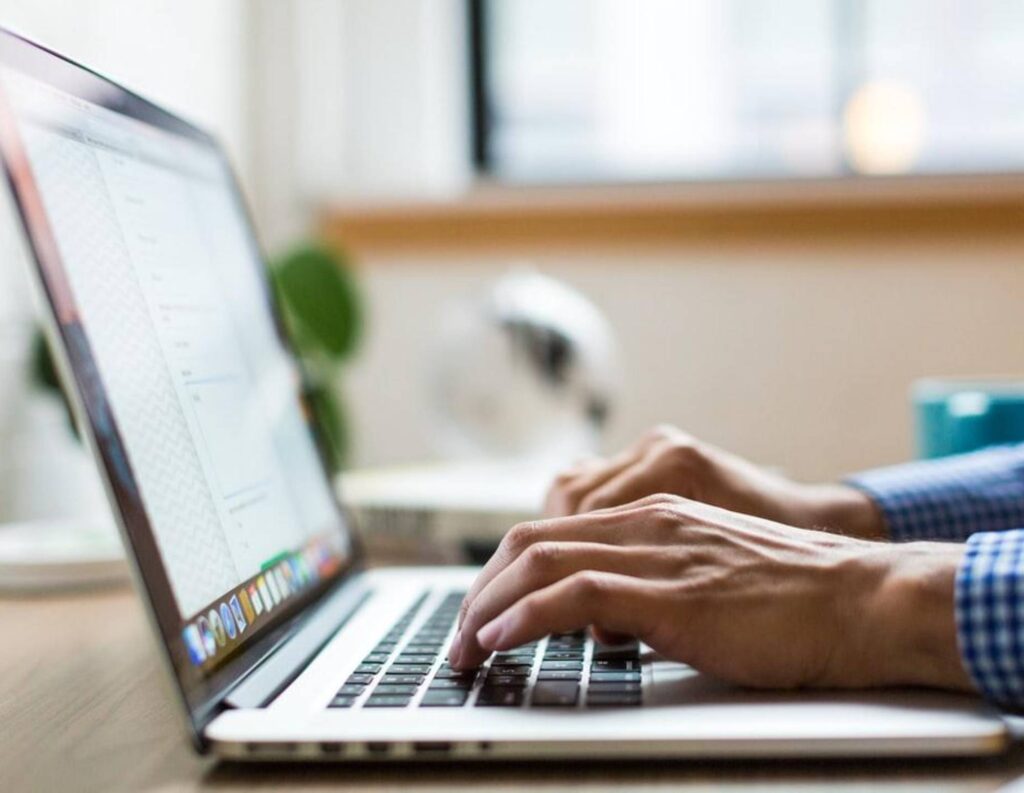 As an independent business owner, you work hard to get your clients to choose you for your services. It can be costly acquiring new clients with methods like advertising, but there are other options that are potentially easier and less expensive.
That's where a business proposal comes in. You can send business proposals to prospective clients to impress them, discuss opportunities, and seal the deal to start a new business relationship. It's as simple as that. All you need is to know what to include in your proposals and how to send them.
Pro tip
With HoneyBook, for instance, you can easily send your proposal, have a client sign the contract immediately, and accept their first payment right away. You can also manage projects, track invoices, and accept online payments—again, all on one platform!
Read on to learn how to write a business proposal to convince clients to hire you for your services. Plus, learn how to use a clientflow platform like HoneyBook to easily send proposals, sign contracts, and accept payments in one convenient place for convenience, providing an optimal experience for your new clients.
Jump to:
What is a business proposal?
How do you turn a potential client into a new, paying client? One way is to send them a proposal. A business proposal is a correspondence offering services and providing reasons why the potential client should choose your proposed solution. It can be formal or informal, solicited or unsolicited, and it can be sent via various methods, such as by email or proposal software.
Any type of business can send out business proposals, and they can be a cost-effective way of acquiring new clients without having to spend on advertising. Unsolicited proposals are similar to cold outreach, a method where you would reach out through email to businesses and offer your services. A good proposal adds more information and can include an analysis of the problem and a detailed plan for your solution.
Types of business proposals
There are many types of business proposals. The types of business proposals that most independent businesses can use to offer services include:
Informal business proposals: These are short proposals that you can send in the body of an email, proposing services or a meeting to talk more about the services being offered.
Formal business proposals: A formal business proposal can be a complete document sent as a PDF via a file-sharing service or proposal software. It can have a cover letter, a table of contents, and several pages with many sections.
Unsolicited business proposals: This type of proposal is sent to a receiver who did not ask for the proposal.
Solicited business proposals: A potential client may ask for a proposal to be sent, sometimes after an initial meeting or email.
What to include in a business proposal
This section outlines how to write a business proposal and what to include in a basic business proposal that is more likely to land you new clients. Some methods are simpler than others: If you are using software to send the proposal, the software may be able to provide you with a template that can get you started.
Each proposal is going to be slightly different, though, because each recipient will be different. You can always use templates, such as the proposal templates available on HoneyBook, but the details you add to the proposal and your approach to convincing them to hire you will change with each proposal. This is where good research pays off.
Knowing your recipient well will help you to craft your proposal based on their needs and goals. After all, you are proposing to sell them a solution to their specific problems. Sales letters employ similar selling techniques, and in this case, you are selling your services.
Basics of a business proposal
A business proposal is essentially a business communication. It will have similar elements to a business letter: i.e., a title, salutation, introduction, body, and closing.
The more specific elements of a basic business proposal include:
Title page
Executive summary
Problem analysis
Proposed solution
Qualifications
Conclusion and a Call to Action (CTA)
In each of these sections, you can detail how you can help the recipient, which types of offering you can provide, and the price.
The proposal will end with a call to action for the recipient to take the next step, which could be to contact you for more information or to sign a contract to begin working with you right away.
A short proposal can be sent in the body of an email, or a longer proposal can be sent as a PDF attachment. The proposal can have a title/cover page, can include graphic elements, and can be as long or as short as you need it to be.
Pro tip
Strong calls to action don't just have to be at the conclusion of the proposal. Use them throughout your proposal and give your reader clear instructions about how to take the next step so you can seal the deal and get a new client! 
Title page
For longer business proposals, you can consider using a title or cover page. On this page (which can include your branding, including your brand's colors, your logo, and any graphics), you can title the proposal, credit who has written or prepared the proposal, and indicate who the proposal is being sent to for consideration.
If you are sending a shorter proposal, then you can forgo the title page or cover page, though proposal software may add a customizable cover page by default.
Executive summary
If you are sending an unsolicited proposal, the recipient may be unaware of who you are. If so, the first section of the proposal should be an introduction to yourself and your business. You can briefly describe the services you provide.
Problem analysis
Let the potential client know that you understand their problem. For example, if you are offering marketing consultation, you can tell them how you would improve their mobile advertising campaigns to achieve results where they are underperforming or lack a tangible presence.
Proposed solution
Your potential client has a problem, and you have a solution. This section details the solution you are proposing—the main reason for the business proposal. Your solution may include business plans and details about your proposed solution.
In this section, you'll offer a detailed project scope of work. For example, if you are offering executive coaching, you can outline each coaching session your client will receive.
Your scope of services will be unique to your business as well as the solution you are offering. You'll also list the pricing for your services in the proposal.
Qualifications
Your qualifications, skills, and experience should be included in a business proposal after the proposed solution. Tell the reader about any awards you've won or certifications you have. You want to instill confidence in the reader that you can offer excellent service, with proof to back up your claims.
Testimonials can offer social proof of your excellent service. Add links to testimonials, recommendations, and reviews to show your potential client that their peers thought highly of your services and would recommend them.
Conclusion
The proposal should end with a call to action. This CTA is your invitation to accept the proposal and the terms you laid out earlier in the letter. An effective call to action encourages the reader to take the next step that will ultimately lead to a new client hiring you for your services.
After the conclusion section where you called the reader to action, conclude the proposal with a formal closing such as "sincerely yours." Feel free to add any postscripts that may offer additional information or extra offers that might grab the recipient's attention.
If you're using HoneyBook to send the proposal, your call to action may include an invitation to use the software to conveniently sign your contract for services and even to pay for the first invoice to get the service started. HoneyBook combines proposals, contracts, and invoices, providing ultimate convenience for both you and your client and the optimal experience for your client. Let your clients know it's just that easy!
Pro tip
Make it easy for your recipient to take the next step. By using proposal software, you are giving your recipient an easy way to sign the contract and pay the first invoice to get started using your services.
Example of a business proposal
An informal unsolicited business proposal can be sent as an email or via proposal software. The following example is a short, unsolicited service proposal that you could send via email. To make this proposal more impactful, you can also include a contract and invoice that are easy for your potential client to sign and pay.
Consulting service business proposal
Title page with your brand's colors and logo:
Proposal for Consulting Services
Prepared For [Future Client] by [Your Name]
Next Page:
Executive summary:
Dear [Future Client],
I want to thank you for taking the time to think about hiring me as your business consultant. I've been helping companies succeed for more than 30 years with my consulting services, helping them develop their branding and marketing strategies that put them on the map.
Problem analysis:
I've founded companies myself, so I am aware of some of the challenges today's executives face. I know what it's like trying to build brands in today's ever-changing digital marketplace.
Proposed solution:
Your company can succeed with a new marketing campaign. I'm offering you a marketing consulting plan. With my help, you can get started with a new and exciting marketing campaign and create ads that will get clicks and, ultimately, boost sales.
[Propose a detailed solution and pricing for each service]
Qualifications:
List:
Qualifications
Skills
Experience
Certifications
Education
Don't just believe what I say. There are concrete demonstrations of how it is possible to succeed in today's crowded market and stand out from the competition if you follow my advice, as my clients [Link to testimonials] will attest.
Conclusion
If you have the time to talk about how I can help, please let me know. I'd like to talk to you before my calendar is booked, and it fills up quickly. Click here [Link] to view my contract on HoneyBook, where you can quickly begin using my service and even pay the first invoice.
Sincerely,
[Signature]
[Your Name]
Best practices for sending business proposals
Sending a business proposal can seem like a daunting task at first, but after writing a few drafts and sending a few proposals, you may get better at it. Writing these proposals allows you to brush up on your sales writing and business writing in general. Practice makes perfect.
There are also immediate solutions in the form of proposal templates, though. You can use streamlined software like HoneyBook to generate and send proposals with attached contracts to hit the ground running.
If you're not ready to write a proposal from scratch, use some templates to get started. You can simply fill in the details of your business and send it. If the recipient agrees with your proposal, they can sign a legally compliant contract and pay the first invoice right away.
How to use HoneyBook to send business proposals to win new business
HoneyBook offers more options to help you acquire and keep new clients. Once you have clients who have accepted your proposals on HoneyBook, you can:
Sign legally compliant contracts.
Book and schedule clients.
Sign ironclad contracts.
Manage projects and automate workflows.
Send professional invoices.
Send forms and questionnaires.
Accept secure online payments.
HoneyBook is your complete workflow and client management system, covering everything from inquiries to invoicing, allowing you to sign legally compliant contracts and accept major credit cards and bank transfers for payment—all on one platform.