Creating successful business proposals is an effective yet underused tool that allows independent service providers to gain more clients, operate more professionally, and work on successful projects.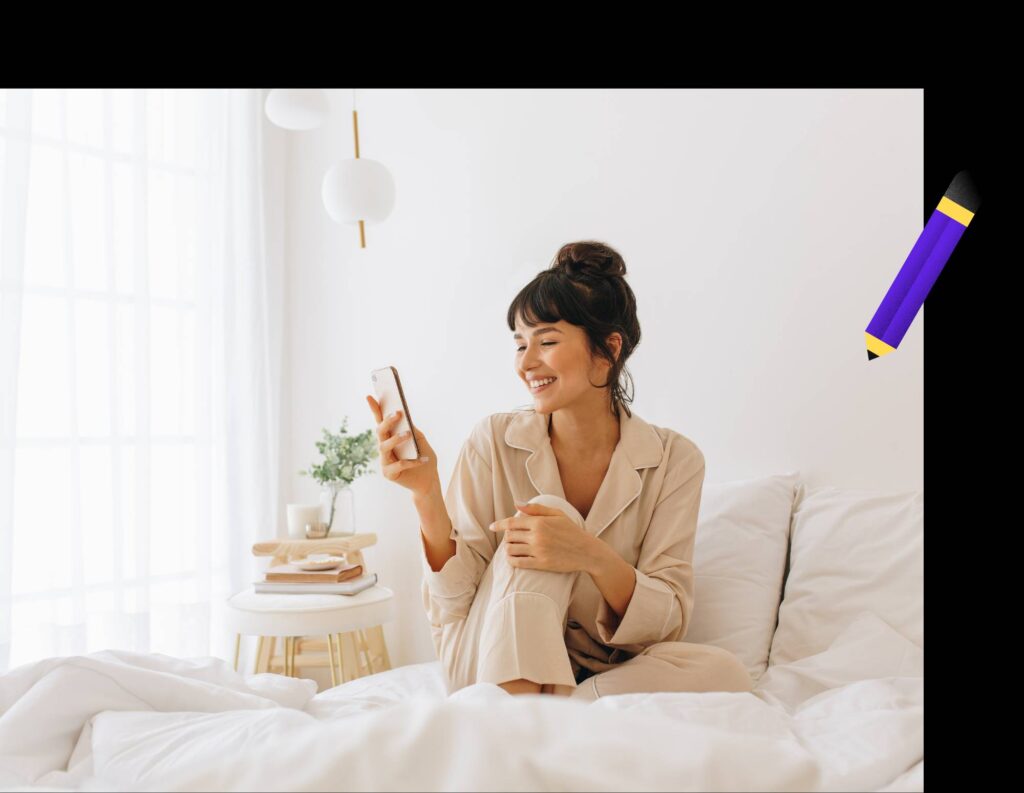 In a competitive marketplace, winning over clients is one of the most common challenges for independent service businesses. A well-crafted business proposal, though, is a powerful tool that can significantly enhance your chances of success.
Whether you offer photography or digital marketing, a compelling business proposal showcases your expertise and ability to solve a potential client's problem. It is often your best chance to communicate your value proposition effectively, convince prospects of your skills, and build a basis of trust.
This comprehensive guide will equip you with the knowledge and strategies to write winning business proposals that will allow you to easily capture the attention of new potential clients.
Jump to:
What is a business proposal?
A business proposal is a formal written document presenting a solution or action plan to address a client's needs. The business owner or independent provider creating the proposal will deliver it to a potential client with the aim of selling their solution.
There are multiple types of business proposals — we will discuss the various kinds below. As one example of a proposal, let's look at something an independent digital marketer might submit. Their proposal might include:
The problem they are solving
An outline of a proposed marketing strategy, along with its benefits
Background information on the digital marketer and why they are suited to the project
Clear and measurable objectives
A proposed timeframe
An estimated cost of the proposed project
A well-structured business proposal should offer detailed information about the proposed service or project. It should showcase the benefits, features, timeline, budget, and deliverables. A good proposal also shows prospects that you understand their pain points. It then presents a proposed solution with a clear value proposition, effectively convincing the client that the service on offer aligns with their goals or needs.
What are the different types of business proposals?
Due to the many different types of business proposals that are discussed online, it can be confusing to understand which are most relevant in your case.
You can write a business proposal for various reasons, including:
Sales proposals – These aim to showcase and sell a product or service.
Project proposals – These propose a plan of action for a specific project.
Investor proposals – These obtain financing or investment from an organization.
Grant proposals – These request funding from a specific grant, typically for non-profit organizations.
Service-based independent businesses will typically work with sales and project proposals.
In addition to understanding the contexts in which you might need to create a proposal, you should also be aware that proposals may be formally solicited, informally solicited, or unsolicited:
Formally solicited business proposals
Potential clients may formally solicit business proposals. A formally solicited business proposal request might consist of:
An inquiry through your website
A DM on social media
An email
A formal request for proposal will seek to obtain your services for a specific project: responding with a business proposal is appropriate. For formally requested proposals, the client typically provides concrete project information and details.
Informally solicited business proposals
An informally requested business proposal is less direct.
This could consist of a call for submissions through an open request for proposals (RFP). You would then submit your proposal as part of a bidding process, at which point the client can choose.
An informally solicited proposal could also consist of an open and broad inquiry through your website or social media. This kind of proposal may require you to do more research and propose a project which the potential client can evaluate.
Unsolicited business proposals
Unsolicited proposals include things like cold outreach to a business that has a need for the service. Unsolicited proposals are often more generic and are used to pique the interest of potential clients. They can be an excellent way to open up communication and begin relationships. With appropriate research, you can tailor these to specific client needs to be more impactful.
What to include in a business proposal
When you are writing a business or sales proposal, it's important to include key elements that highlight your suitability to solve the potential client's problem. You should include:
A compelling title page
Make an impactful first impression.
Highlight how you would solve the problem.
Make a potent first impression by including a clear, concise, and bold title page, which can boost conversions by 45%. It should reflect the purpose of your proposal. You can also add your business name, logo, and contact information here.
A problem statement
Show that you understand the prospective client's unique pain points.
Highlight how well you understand the industry.
You may choose to include a problem statement, defining the challenges you aim to address and how they impact the target market. Here, you can show your in-depth knowledge of the difficulties your prospect faces and make them feel that they have been seen and are in good hands.
Goals and objectives
Outline clear objectives.
Show how these will be tracked and measured.
All business proposals should convey the objectives motivating the work and what it aims to achieve. Goals should be clear and tangible, with a clear road map for measuring these. Include any milestones and deliverables.
Scope of work
Present the key points of your offering.
Clearly show a well-thought-out methodology.
The scope of work should include the main steps of the work you will conduct and the methodology you will use. This section should be clear and concise without excessive detail, which could make the proposal cumbersome.
Your skills
Highlight your skills and expertise.
Include your industry experience.
Within the proposal, it is essential to include information about why you are the right person to carry out the proposed work. The skills section can consist of your qualifications and any relevant experience. You don't need to tell your whole life story, but include some well-chosen highlights to build trust and showcase your skills.
Testimonials
Include relevant testimonials from past clients.
Along with your qualifications, one of the most effective ways to build trust and convince potential clients to work with you is to include testimonials from previous clients. You can address common doubts and make working with you seem like a no-brainer.
Timeline
Lay out the estimated timeframes for the work.
Identify any possible areas that are subject to change.
Detail the steps and timeline for implementing your proposal. Include milestones, deliverables, and any potential risks or challenges. Address how you will monitor and evaluate progress.
Budget/initial invoice
Clearly lay out the pricing.
Offer multiple options.
Present a comprehensive budget for your proposal, including all the costs involved. It can be tricky to price your service, particularly if the proposal is subject to adaptations, though, so one practical option is to include several service options or a pricing table.
You can even include the first invoice with your proposal if you already agreed on the project price. Be sure to mention your payment terms, though.
Contract
Include a contract with terms and conditions.
Save time with online contracts.
You can also include a formal contract highlighting your legal terms and conditions. If the client is happy with the proposal and ready to move forward, they can save time by signing the contract directly.
If you don't know how to create compliant, straightforward contracts, you can always use an online clientflow tool like HoneyBook to prepare online agreements with just a few clicks.
How to write a business proposal
To write a comprehensive, well-structured, and persuasive business proposal, follow these steps:
Clearly understand your client's needs – Begin by thoroughly understanding your client's struggles, along with their requirements and expectations. Clarify the purpose of the proposal and desired outcomes. Once you have identified this, you can tailor your proposal.
Do your research – In line with the previous step, research is essential to gather relevant information and data to support your proposal. This includes market research, competitor analysis, client insights, and evaluation of industry trends or other relevant information to prove your knowledgeability and strengthen your case.
Outline your proposal – Create an outline that includes all the key sections and components mentioned earlier (title page, problem statement, skills, etc.). This will serve as a roadmap for creating your proposal. Alternatively, you can simply use pre-made proposal templates using software like HoneyBook.
Write a powerful title page – Start your proposal with a compelling title that grabs the reader's attention. This should simply and concisely convey how you would solve the prospective client's problem.
Include clear and relevant information – In each section, provide clear information focusing on the benefits and value of your solution. Anticipate and address potential concerns or objections that potential clients may have. The more you can tailor this section to specific prospects, the more impactful it will be.
Use supporting evidence – Back up your proposal with solid evidence. Include statistics, research findings, testimonials, or other supporting materials that demonstrate the feasibility and effectiveness of your proposal.
Add images – People today often open proposals on their phones and skim through them, so images matter. Make sure that your proposal isn't too text-heavy. A proposal should be easy and enjoyable for a potential client to read and make you look professional.
Use readable formatting – Break up walls of text and make the proposal skimmable with headings, bullet points, and subheadings. You don't want your prospects to get bored or confused.
Use clear language – Use clear and straightforward language to communicate your ideas effectively. Avoid jargon or technical terms that could confuse or alienate readers.
Proofread and edit – Proofread your proposal carefully to eliminate any spelling, grammar, or formatting errors. Ensure consistency in style, tone, and formatting. Ask a colleague or trusted individual to review it and offer feedback.
Can you templatize the process?
It is certainly possible to templatize the process of creating a business proposal. However, to create the most impactful proposal every time, customizing and personalizing each one is essential. Making your own template can take a long time, and it may not turn out as professional as you hoped. Be aware that repeating this process by hand each time can take up a lot of time, too, as you scale. Fortunately, you can also consider templates offered by industry experts.
A business proposal example
Let's look at an example of a template coupled with a hypothetical example of an independent marketing business proposal by a marketing agent, directed to a provider of dental surgeries.
Your name
Jennifer Green, Independent Digital Marketer
Compelling title statement
Accelerating Dental Brand Growth: Customized Marketing Strategies for the Dental Industry
Problem statement
You, a reputable dental surgeon, may find that you face challenges when attempting to effectively market your products to your target audience. 65% of dentists struggle to sell their products and connect with potential clients. You struggle with limited brand awareness, low customer engagement, and underwhelming sales due to the absence of a tailored marketing strategy that aligns with your target audience's needs. Additionally, a lack of market research and a weak online presence may hinder your ability to communicate your unique value to potential clients. To overcome these challenges, you require a comprehensive and personalized marketing strategy to enhance brand recognition, engage customers, and drive increased sales.
Goals and objectives
Increase Brand Awareness – Measure this by tracking brand mentions, reach, and engagement across various marketing channels. Monitor website traffic and social media analytics to assess the growth in brand visibility and awareness.
Enhance Market Positioning – Measure this by conducting market research and competitor analysis to gauge brand perception, customer sentiment, and brand differentiation. Track changes in brand perception through surveys or focus groups, and analyze market share and customer feedback.
Boost Sales and Revenue – Measure this by monitoring sales figures, conversion rates, and average order value to assess the impact of marketing efforts on revenue generation. Implement tracking mechanisms, such as promotional codes or affiliate links, to attribute sales directly to marketing campaigns.
Scope of work
Develop a tailored marketing strategy for [client] within the dental industry.
Conduct market research, competitive analysis, and target audience profiling.
Create a comprehensive content strategy aligned with the brand's messaging and unique selling propositions.
Execute marketing campaigns across multiple channels, including social media, content marketing, paid advertising, and influencer collaborations.
Monitor campaign performance, track KPIs, and provide regular reports.
Optimize strategies based on data analysis, market trends, and client collaboration.
Collaborate with [client] to foster long-term relationships and continuously refine the marketing approach.
Your skills
With a proven track record in the dental industry, I bring extensive qualifications and experience as an online digital marketer. With a degree in Marketing from [University] and these [certifications], I specialize in developing comprehensive marketing strategies that increase brand visibility, engage target audiences, and drive sales revenue. Leveraging various channels and a data-driven approach, I excel in delivering impactful campaigns that resonate within the dental industry. I have recently worked with [brands].
Testimonials
Here's what my past clients have to say:
Jennifer is a game-changer for our clinic. Their deep understanding of the industry and innovative marketing strategies significantly increased brand awareness and engagement. Exceptional results."
Paul, CEO of Dental Clinic
"Partnering with Jennifer propelled our dental business to new heights. Their knowledge, data-driven approach, and creativity resulted in compelling campaigns that drove brand awareness, engagement, and revenue growth."
Emily, Marketing Director at Dentist
Timeline
Discovery Phase (Week 1–2):
Conduct market research and competitor analysis.
Define marketing objectives and KPIs.
Strategy Development (Week 3–4):
Develop a customized marketing strategy.
Collaborate with [client's company] for feedback.
Campaign Execution (Week 5-8):
Create engaging content.
Implement social media, content marketing, and paid advertising.
Measurement and Optimization (Ongoing):
Monitor campaign performance.
Continuously optimize based on data insights.
Budget
Option 1: Basic Marketing Package – $X
Total: $X
Option 2: Enhanced Marketing Package – $XX
Includes all services in Option 1
And … $X
Total: $XX
Option 3: Premium Marketing Package – $XXX
Includes all services in Option 2
And … $X
Total: $XXX
How to create and send proposals online
While creating your business templates is possible, making them from scratch can be time-consuming. Moreover, it can feel near impossible to create highly professional-looking proposals unless you already possess graphic design skills.
Using software like HoneyBook, you can save hours of effort and help you create beautiful and professional proposals in minutes. The emerging market of clientflow software offers more affordable options, especially for small, independent service businesses looking to grow.
You can find tools, such as HoneyBook, with inbuilt proposal templates where you can easily add media, update information, and tailor proposals for individual clients.
Create professional proposals in minutes with HoneyBook
HoneyBook is an all-in-one clientflow management platform designed to empower independent business owners across various industries. With HoneyBook, professionals have access to a comprehensive suite of tools and features that streamline their daily tasks, including capturing new business, booking clients, managing projects, and navigating invoicing and payments.
One of the key features of HoneyBook is its proposal software, which enables users to create captivating and persuasive proposals in just a few minutes. With a range of customizable templates that will fit the business no matter the industry, HoneyBook users can showcase their skills and present proposals to potential clients.
Leverage the platform's intuitive interface to customize the content, add branding elements, and tailor the information to the specific needs of clients. This flexibility allows for a seamless and personalized experience, leaving a lasting impression on potential clients.
HoneyBook also handles many other essential but time-consuming and stressful tasks like creating invoices and contracts and scheduling meetings. HoneyBook recognizes that each business operates differently, though, so you can choose a plan that includes as many or as few features as required.