Compare the best invoicing software for self-employed use so you can bill your clients with ease and save time every month. Simplify getting paid and staying compliant while working for yourself.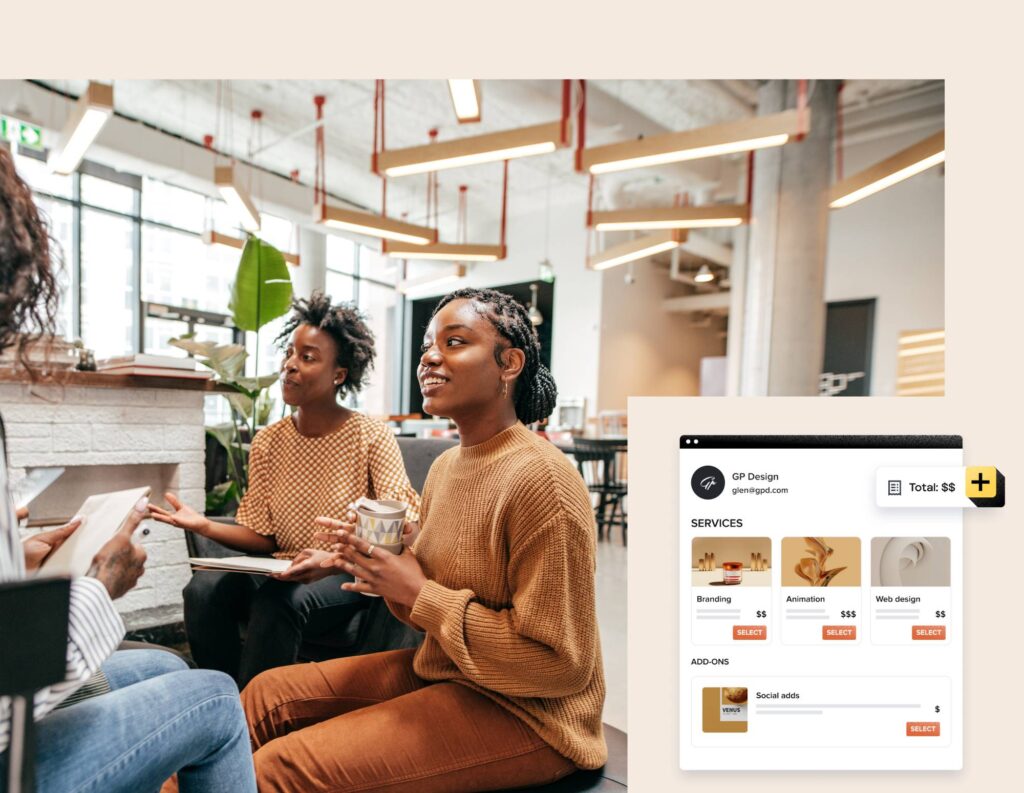 Almost every self-employed business owner wears multiple hats in their businesses, from marketing to operations to accounting. Navigating all these aspects can be overwhelming, but hiring a team to help is often not financially viable for smaller businesses.
Invoicing, in particular, is not most self-employed business owners' favorite task. While it is a regular — and crucial — part of service-based businesses, preparing, issuing, and chasing invoices is often time-consuming and error-prone. Mistakes make a business look unprofessional and can cause serious legal and financial consequences.
Fortunately, in today's tech-driven world, various software for small businesses can help individuals and teams manage the invoicing process.
Read on to discover the best invoicing software for self-employed use.
Jump to:
Features to look for in your invoice software
Customizable invoice templates – Cut down the time it takes to issue invoices and quotes with professional pre-made templates. Avoid errors, include your branding, and stay compliant in just a few clicks.
Easy payment collection – Send invoices, request payments, and issue reminders easily from one platform to ensure on-time payments. Save time tracking and chasing unpaid invoices.
Automations – Save time with repetitive tasks by using automatic payment reminders, recurring invoices, and more. Gain back time in your work day and be able to focus on growing your business.
Integrate with other tools – Keep using your existing software and familiar tools with invoice software that integrates with ease.
Handle multiple currencies – Got clients or subcontractors all over the world? Navigate payments in different currencies in a single platform.
Reporting – Don't be blind in business. Generate analysis and financial reports from your invoices to understand your business activity and strategically make improvements for success.
Data security – Keep sensitive data secure online using a platform with strong privacy and security features.
Expense and hour tracking – Track how long projects take you and your business costs in real time, all in one place.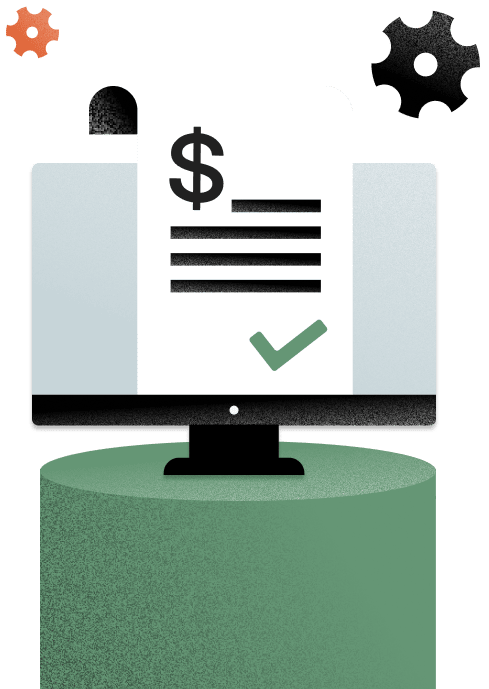 90% of HoneyBook invoices are paid on time or early.
How much should you pay for the best invoice app?
Invoicing software solutions and apps are relatively inexpensive. When compared with the monthly cost of hiring administrative professionals to handle these tasks, invoicing software is a tremendous bargain. You typically pay a monthly subscription fee, with prices ranging from as low as $7 to around $45 per month.
Prices vary depending on the platform you use and what the plan includes. Cheaper, more basic pricing plans might consist of customizable invoicing templates for a solo business and a few other basic invoicing features like expense tracking and simple reports.
More expensive plans, on the other hand, might include additional team members and companies, specialist support, and advanced reporting. Some invoicing software also includes payment processing, which means there will be additional transaction fees attached. 
Pro tip
Many platforms offer significant discounts if you pay yearly. If you know you will need ongoing invoicing support, consider paying upfront for the year to save some cash. 
Comparing 6 of the best invoicing software solutions
For a stress-free way to manage your invoicing, check out the best invoice apps on the market. 
Zoho Invoice
Zoho offers three different invoice solutions: Zoho Invoice, Zoho Billing, and Zoho Books. While Zoho Books includes accounts receivable and accounts payable, Zoho Invoice is likely more suitable for self-employed businesses. Zoho Billing is ideal for subscription-based business owners and includes product management features.
Zoho Invoice is a simple invoicing and payment collection tool — and it's 100% free. It has a library of customizable e-invoice templates, as well as the option to bill in multiple languages and currencies. You can send invoices via SMS, email, or their customer portal as well as track them. Securely take payments through the platform using one of the many payment methods available. Always get paid on time with automated reminders.
Finally, Zoho Invoice has a free reporting feature, where you can generate sales and expense reports in a couple of clicks.
Features:
Quotation issuing
Customizable templates
Easy and compliant invoicing
Expense tracking and receipt scanning
Log time
Encryption and security measures
Free trial available?
Yes
How much is Zoho Invoice?
Zoho Invoice is free, but Zoho Billing offers more robust capabilities and four tiers of pricing plans. 
Invoicely
Invoicely is an easy-to-use platform to seamlessly invoice clients and manage payments. Its free plan allows you to send five monthly invoices to three saved clients. This is an ideal starting point for self-employed individuals looking for professional templates and a single place to manage invoices.
The paid plans offer up to 250 monthly invoices to as many as 100 clients and an array of more advanced features. These include payments, time and expense tracking, reporting, customization, and managing multiple businesses. Easily track all your invoices on one dashboard, seeing when they are due, paid, or late. Invoicely accepts payments through various platforms, including Mollie, Stripe, PayPal, and WePay.
You can track time and expenses as well as your mileage. Personalize your invoices with your company details, logo, and style to ensure a professional business image. Finally, generate reports, statements, and summaries to ensure your business finances are on track.
Features:
Quote generation
Invoice issuing
Invoice tracking
Multiple payment options
Time, mileage, and expense tracking
Options for multiple businesses
Reporting
Personalization based on your branding
Free trial available?
Yes
How much is Invoicely?
Discover the Free, Basic, and Professional plans and prices. 
HoneyBook
Known as a clientflow management platform, HoneyBook is designed especially for service-based businesses and freelancers. It has one centralized platform where you can do a lot more than send unlimited invoices to unlimited clients and accept online payments. In fact, you can track projects from start to finish.
HoneyBook's unique features consist of quick invoice generation for clients, which you can customize online. Get paid easily by simply sending a link and accepting payments via credit card, bank transfer, or autopay. You can access funds instantly too — no more waiting for days to receive your payment.
The software uses many powerful automations, like automated replies and follow-ups for late payments; you save time running your business and never miss a beat. Get an overview of your finances and bookings with HoneyBook's report page. Ultimately, HoneyBook helps you be more productive, maintain a professional presence, and scale with ease.
Features:
All-in-one platform
Customizable contracts
Invoice generation
Online payments
Proposal creation to land new projects
Online scheduling
Automations
Reporting
Free trial available?
Yes
How much is HoneyBook?
With monthly or yearly billing, you can check out HoneyBook's Starter, Essentials, and Premium plans.
Wave Accounting
The Wave invoicing software is a no-nonsense, straightforward tool to 'stop chasing clients around' as their tagline states. Even better, the invoicing and accounting software is totally free, so you can look professional in your business without paying a cent.
Create customized invoices, set up payment reminders, and accept payment types from credit card payments and bank transfers to Apple Pay. Track your expenses and income, and even get basic reporting for free, including profit and loss and overdue invoice reports. Wave takes a transaction fee per payment: 2.9% + $0.60 per credit card transaction, 3.4% + $0.60 for AMEX, and 1% per bank transfer.
An interesting additional paid feature of Wave is receipt scanning. Say goodbye to manual bookkeeping and instead track all of your expenses online. Get deeper insights into your businesses and your finances with Wave's reporting feature. Make sure performance is always on the right track.
Finally, Wave offers tailored support and coaching to get year-round advice and meet your business goals more quickly.
Features:
Professional and customizable invoicing
Income and expense tracking
Unlimited bank and credit card connections
Online payments
Mobile receipt tracking
Payroll services
Advisors
Free trial available?
There is no trial, but the invoicing and accounting services are free.
How much is Wave Accounting?
While the accounting invoicing software is free, discover the costs of Wave's additional features. 
QuickBooks
Quickbooks, as well as offering accounting software for freelancers and small businesses, is an all-in-one platform that lets businesses track income and expenses and manage taxes. It aims to help all business types, including freelancers, professional services, product sellers, and nonprofits. Quickbooks is compatible with PCs, Macs, and tablets, and there is a mobile app.
Quickbooks has powerful features to create estimates for projects and turn them into invoices in a few clicks. The platform can also take online payments via credit card or Apple Pay, helping you get paid on time and providing automatic calculations for sales tax. The income and expense tracking helps you monitor your company activity and growth easily over time. There is also a feature to manage your bills.
Reporting capabilities help you track profit and loss, plan your cash flow, and make projects more profitable. They also help you keep track of payments and get paid on time.
Features:
Accounting
Virtual bookkeeping
Payroll
Paying contractors
Calculating tax
Time, expense, and mileage tracking
Accepting payments
Integration with apps
Reporting
Receipt capture
Free trial available?
Yes
How much is QuickBooks?
Choose from a selection of plans offered by QuickBooks online, including EasyStart, Essentials, Plus, and Advanced.
FreshBooks
FreshBooks is another great invoicing software option for self-employed individuals and small businesses. It includes a number of useful features, including smooth invoicing, payments, and time tracking.
With FreshBooks, you can run the whole client process from start to finish. Send estimates to prospective clients and send customized invoices easily and quickly once the project is complete. Accept payments on the same platform from card, PayPal, Stripe, or WePay.
Powerful reporting features also help you to make better decisions in your business and grow and scale, too. Reports help you manage your business health, navigate taxes, and make more strategic business decisions.
Features:
Invoicing
Payments
Time tracking
Accounting
Expenses and receipts
Reports
Bookkeeping
Proposals
Estimates
Payroll
Free trial available?
Yes
How much is FreshBooks? 
Check out the various price plans, including Lite, Plus, Premium, and Select.
Why it's time to upgrade your invoice process
If you're self-employed and want to grow your business, it is vital that you create a smooth and scalable system for invoicing. As your client base grows, it will be harder to accurately keep track of all due payments and invoices, and errors will be more likely.
Organizing your invoicing saves you time and helps you avoid billing mistakes and serious legal consequences. On-time invoices will also help you build a strong reputation, have your clients take you seriously, and justify increased pricing.
Software solutions like HoneyBook can remove the monthly stresses of invoicing, helping you get paid on time, and maximize your earning potential. You can make the most of other benefits too, like expense tracking, accepting payments, and reporting. Consolidating core business activities in one platform will save you hours each week, reduce operational pressures, and allow you to strategically make decisions about your business.
Are you ready to uplevel your self-employed business systems?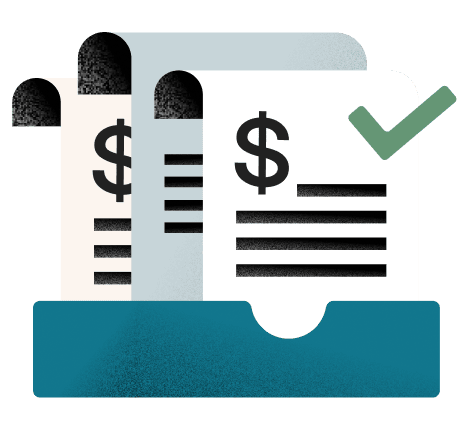 Sell your services in style
Create professional and branded invoices in minutes with HoneyBook.