A version of this article originally appeared on the Planoly blog. It has been republished here for our audience.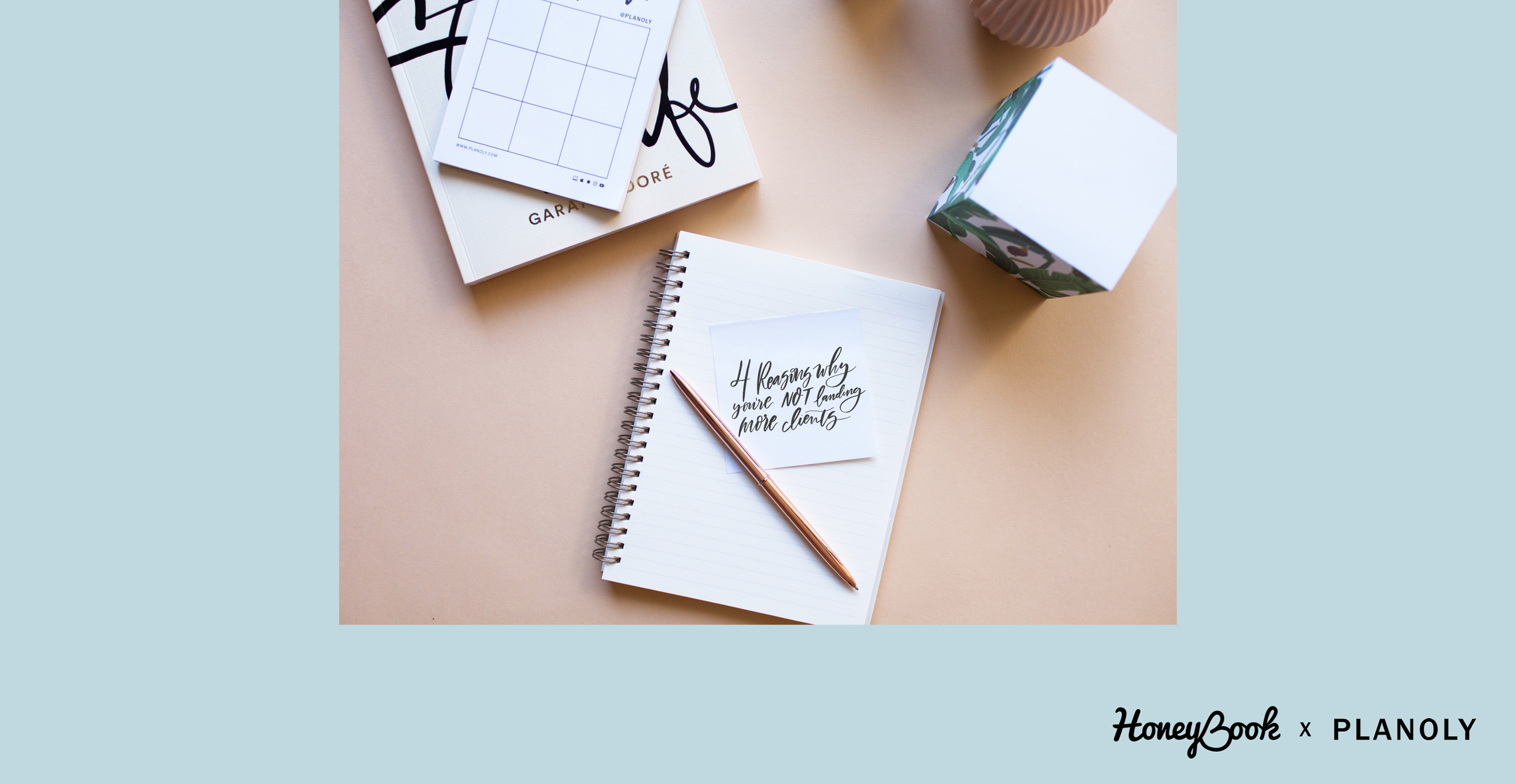 One surefire way to grow your business?
Get more clients.
What's not so certain?
How to get them.
While landing more clients might not always be easy, it can be done. We've seen small businesses grow from one-client shops to multi-brand, multi-client businesses with the right know-how and persistence.
To help us understand what it takes, we asked our community of small business owners and freelancers to share common mistakes plaguing entrepreneurs today and how to fix them. Here, our industry experts share their advice on the strategies that have worked.

Consistency is
key for brand
awareness.


To book more clients, make sure you:
1. Grow Brand Awareness
It's been said before, but we'll say it again: Consistency is key for brand awareness. If you're in a slow season, take the time to assess your marketing channels. Review opportunities for improvement around how you can use each channel to better grow your brand awareness on:
Social
Make sure you've looked at your analytics to see which platforms are the most impactful for your business. Focus on creating and sharing content on the platforms where your target audience spends time and the ones where most of your leads and clients come from.
Next, be honest:
Are you posting as consistently as you'd like?
If not, Natalie Franke, co-founder of the Rising Tide, says, "tools like Planoly enable you to schedule content in advance—giving you increased freedom in your overall strategy." She also loves how Planoly helps with brand consistency by providing "a 30,000 foot view of how Instagram stories align with other content we're sharing on the blog."
Blog
Creating fresh blog content is another way to grow your brand awareness. Long-form posts help potential clients understand what your brand has to offer, your expertise and how it can help them. It's all part of a longer strategy to warm clients up through education, so when they're ready to start working with a new strategist or freelancer, you're at the top of their list.
Whatever you choose to write about, don't forget to showcase your personality and promote your posts on social media and in your email signature to drive your audience back to your content.
Pro Tip from Lauren Dragon-Cook:
"Does the thought of blogging make you want to just watch Netflix and chill the rest of the day? I was the same way before I figured out this ingenious way of making the client do 90% of the blogging work for me: implement blogging questionnaires into your client workflow!
For example, if you are a wedding photographer, you typically get two blog posts per client assuming you do engagement photos for them, right? Instead of trying to find out all the crazy little details like how the couple met or when they first kissed, send them a form to fill out asking all the questions you would normally need to know. Then, you have all the information you need to draft up your post!
The majority of the time I will format my posts to be like a Q+A series so all I have to do on my end is copy and paste their answers and throw a handful of photos into the mix. What would have taken you possibly hours to write and put on your wordsmith hat to be a creative little author just took you all of maybe 20 minutes, 10 minutes if you have all their photos set and ready to go in a folder on your desktop."
Email
Sending emails to your audience is a crucial way to stay top of mind, which is the name of the game for growing brand awareness. Pick a cadence and stick to it. Including a digest of your recent blog posts is an easy way to create email content and get people back to your site.
Tip: Boost your email open rate with a welcome series—here's how.
Creating fresh
blog content is a
way to grow your
brand awareness.
2. Prompt your audience to action
Every piece of content you create, whether a social post, a blog post or an email, needs to have a call to action (or CTA). Even if you're not explicitly spelling it out (obviously, every Instagram post doesn't need a "like my post" CTA), keep in mind what you want the audience to do and why you want them to do it when creating content. This will help you think more strategically about the content you create, giving it purpose and helping turn your audience into inquiries and inquiries into bookings.
Pro Tip from Ashlyn Carter:
"I see a lot of creatives having 4, 5, 6+ CTAs in their Instagram Linktree landing page, but asking your reader to complete multiple actions can lead to decreased conversion. If you're asking me to download your freebie, read your blog, send you an email, peruse the shop, and find you on Facebook, I'm already overwhelmed.
I tell my Copywriting for Creatives students to always have one goal for every landing page, every email, and every page of website copy they draft: one goal, one reader, one offer. So, when a reader hops aboard your website, the goal isn't to overload them with a crazy amount of to-do's and content. It's to shepherd them towards the next step in their customer journey, and compel them to take ONE desired action."
An easy way to start linking your Instagram and prompt them back to you is by using PLANOLY's ShopLink feature that allows you to put a link in your bio that mocks your Instagram feed, but makes it clickable and shoppable.
Not only does it allow you to link back to your website and drive your followers back to your site, it also allows you to link your products if you are a small business looking to create new leads to buy your products directly from Instagram.
3. Make it easy for people to contact you
Include an easy way, like a contact form on your website, for people to get in touch. For example, the HoneyBook contact form integrates directly into your website and funnels all inquiries into your HoneyBook account. Stored all in one place, your leads are easy to manage and follow up with. You can see at a glance if you've responded to an inquiry or if they haven't gotten back to you.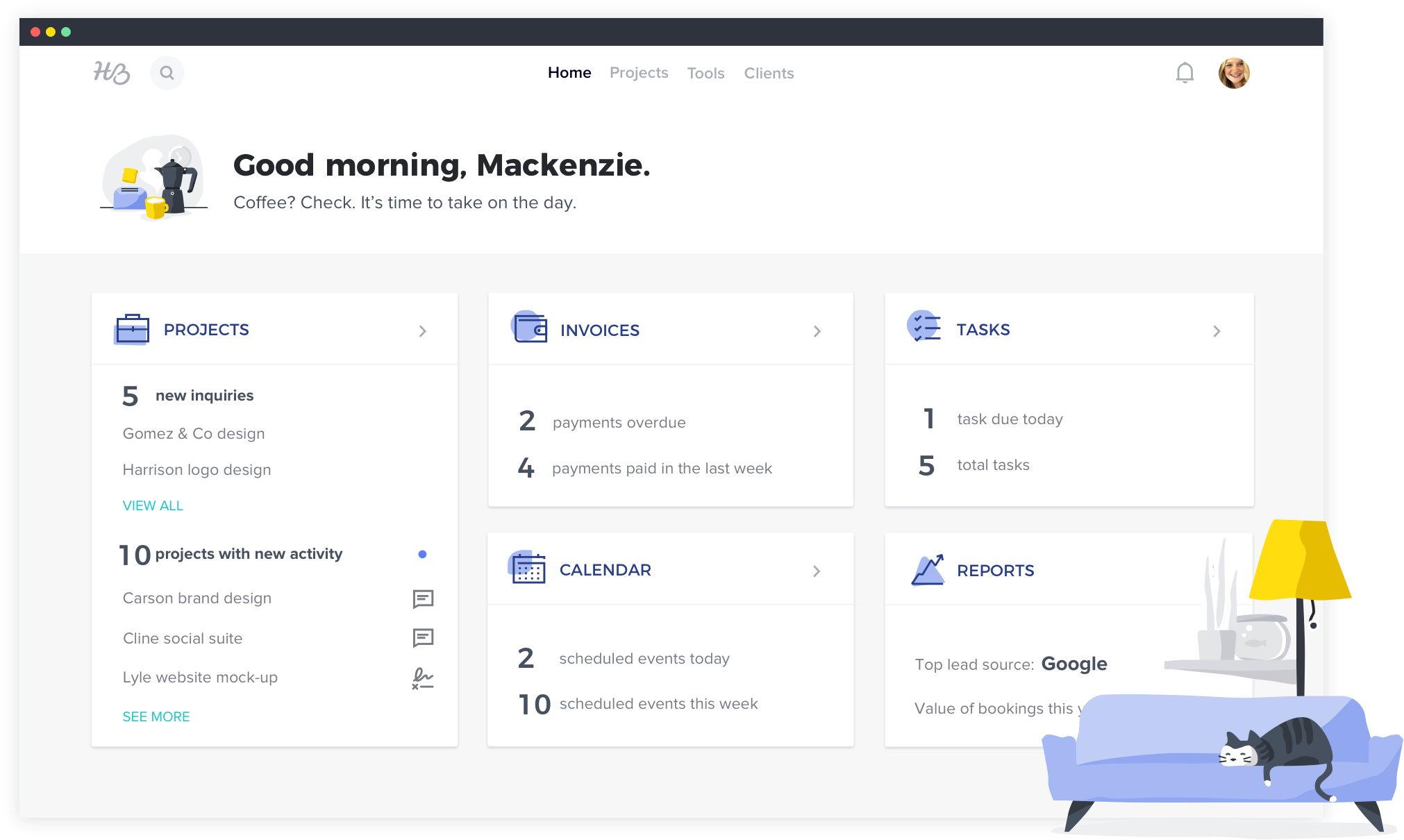 Pro Tip:
The contact form on your website is one of the most powerful tools to help you book more business. It's also one of the most overlooked and under-optimized. Read more to learn how to turn your contact form into a lead-gen machine.
4. Respond to leads right away
According to the Harvard Business Review, "When it comes to service, companies create loyal customers primarily by helping them solve their problems quickly and easily." How? "Simply: Remove obstacles." Instead of responding individually to each and every inquiry, tools like HoneyBook's client workflow automation software can help automate your responses with a personalized touch.
When someone selects the project type they're interested in on your HoneyBook contact form, you can set up an email sequence customized to that project type to be sent out automatically.
For example, if you're a social media strategist, your project types might include corporate social strategy and social strategy for consumer goods. You can set up a HoneyBook automation so that only inquiries interested in corporate social strategy get responses with a brochure of your past corporate work.
Or if your inquiry is interested in strategy for consumer goods, HoneyBook would send your email sequence all about your work for consumer brands.
With email automation, you can customize the information your inquiries want, automatically, so you can respond instantly without lifting a finger. This is more important now than ever as people expect to get products and services immediately.
According to Lisa Gevelber, VP of Marketing for the Americas at Google, "People are searching at the exact moment they need something and are looking for places that can meet their immediate need. In other words, when making these on-the-spot decisions, they are more loyal to their need than to any particular place."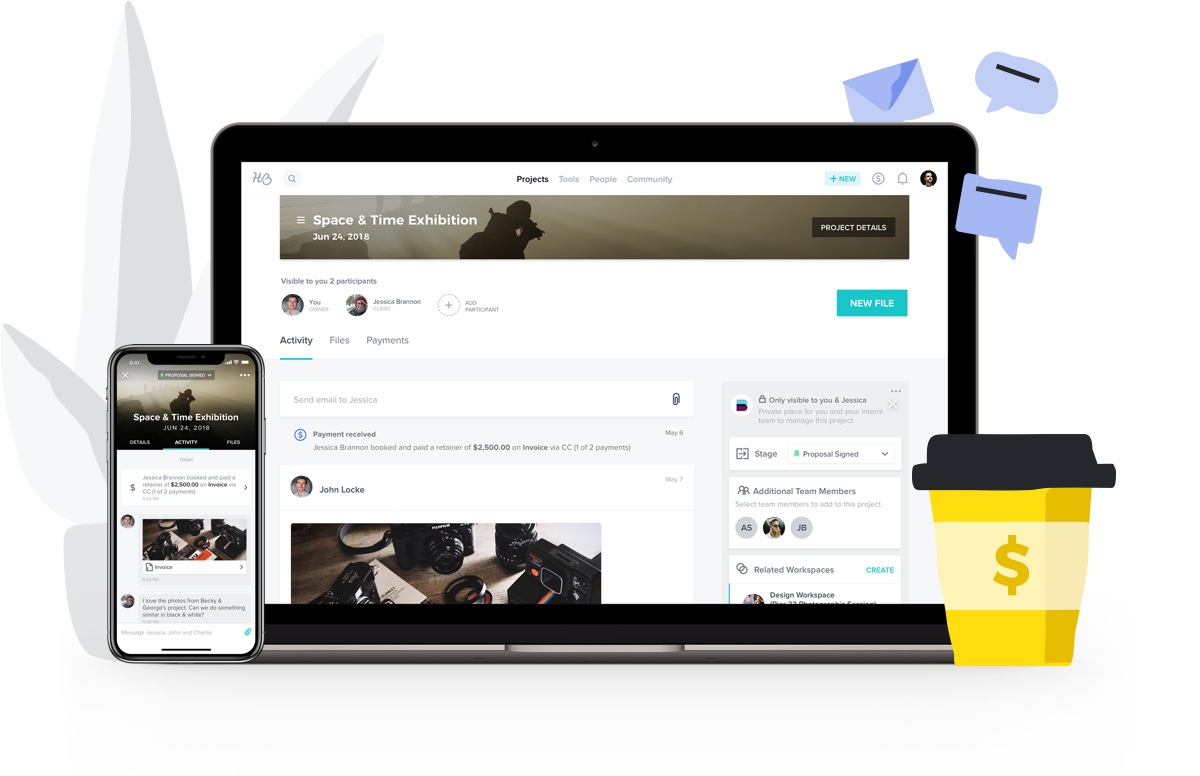 On Your Mark, Get Set, Grow
By figuring out the best ways to engage your target audience, your brand can stay top of mind and build strong relationships. And once they reach out to inquire about what you have to offer, don't forget to respond quickly. Email automation tools can help you get back to inquiries faster, increase your work efficiency, showcase your brand's personality, and, ultimately, land more clients.