A client management workflow helps you standardize the process of evaluating, booking, working with, and retaining your clients. Without one, you might notice that you're constantly scrambling to deal with issues or figure out next steps in a project. Here's how to create one for your business!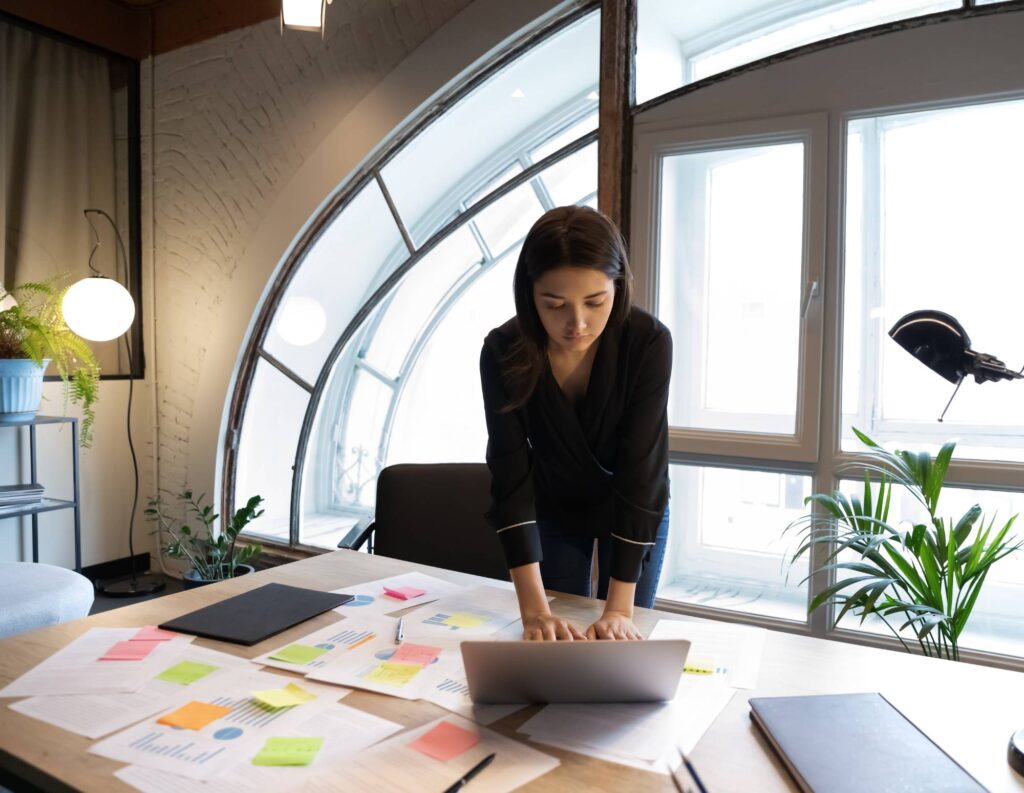 When is it time to create a client management workflow? Having one in place before starting your company is ideal, but it's typical for independent businesses to optimize key processes as operations scale and mature, meeting needs when they arise.
For independent business owners, the need for better client management can become obvious when your relationships with clients start to change. You might notice:
Client relationship management is starting to be cumbersome.
It feels more difficult to keep your clients happy.
You need more time or space for new or existing clients.
You need to support a growing stream of incoming clients.
Whether you're just starting out or you want to optimize your current processes, an efficient client management workflow can help.
Jump to:
What is a client management workflow, and why is it important?
A client management workflow is meant for customer relationship management. These workflows define all processes related to managing clients from onboarding to project closure.
Client management workflows are just one example of business process automation that can make your work process more efficient, increase customer loyalty, save time, ensure inclusivity, and more.
Overall, it's better to employ a standard process for client management instead of playing it by the ear every time. You can work faster and make sure everyone is treated to the same standard, which is also directly favorable for your brand reputation.
At HoneyBook, the end-to-end process used by service providers to sell their services is called a clientflow. Under the clientflow umbrella, there are individual workflows that handle each key component of the client management process.
If you want to zoom out even further to better manage your clients, we recommend considering whether or not you already have clientflow. If not, implementing a client management workflow can help you move through steps more efficiently.
Effective clientflows are reflected in customer satisfaction because they optimize processes that impact aspects like client onboarding, liaison and communication, and even dispute resolutions.
Six steps to a successful client management workflow
Here are six steps you can use to build your own client management workflow. Your specific steps may vary depending on your industry and customers. We recommend taking the time to understand your clients and their needs to determine how you can adjust these steps for your business. You might also have processes in place, which you can uncover through workflow mapping to then optimize for successful client management.
1. Evaluate client fit
Most service-based businesses have a mix of online and face-to-face processes for evaluating client fit, so you should consider those specifics when creating a workflow. From a high-level perspective, a sample workflow for evaluating client fit can broadly be broken down into:
Gathering lead information
Matching lead profile to your ideal customer
Understanding the potential client's goal
Evaluating budget fit
From there, you can choose the clients that fit best and set expectations for those who do.
2. Guide clients through service selection and booking
Once the "dating" phase is over, both parties need to agree on which services are the best fit. From there, you can move forward with contract signing, sending an online invoice, and collecting payment. Your workflow for this process might look like:
Scheduling a meeting to discuss project needs and the services that are the best solution
Agreeing on a scope of work and proposal
Contract signing
Sending an invoice
Receiving payment
With each step, determine who should oversee the work. Perhaps you handle the consultation and service selection, while one of your employees steps in to translate the results into a contract and invoice.
Understanding each step and who manages the work is key to building successful workflows. For this step, make sure you're committing to open and honest communication with your client and setting expectations for the project.
3. Onboard clients
After clients select and book services, you can adapt and customize these best practices for a client onboarding workflow:
Send scheduled welcome emails
Send a client questionnaire and follow up (if necessary)
Send a welcome packet with details about your office hours, communication methods, and project timeline
Finalize onboarding with a kickoff call
4. Develop a process for communicating and gaining approval throughout the project
When working with a client, you need to communicate updates often, encourage client feedback and homework completion, and keep approvals moving. Creating a workflow for communication and quick approvals ensures that your account management for clients remains seamless and pristine, which impacts client satisfaction, retention, and repeat business.
Consider these key aspects when creating communication workflows:
Who should handle communications? Coordinate via account managers and key points of contact for urgent matters.
Where should you communicate? Consider the ideal communication channels and modes such as over the phone, VoIP, and video calls.
When should you and your clients expect communication? Stick to a standardized schedule for updates and feedback with emergency protocols for urgent matters.
How much time should back-and-forth approvals take? How quickly clients get back to you will change how soon you can deliver, so it's important to establish schedule expectations.
5. Develop a process for client disputes (e.g. payment or scope of work)
Client disputes are a sensitive and critical aspect of a business relationship. They need to be handled with a standardized workflow that is clear from the onset and outlined in the online contract. If your client wants to fight payment or scope of work, you should take the following steps:
Open a line of email communication so you can get their frustrations in writing.
Find the area in your contract that directly relates to the dispute.
If you don't have the specific scenario covered in your contract, you can still offer to move forward with the following steps.
Consider if you are able/willing to adjust the project according to their dispute and needs.
Consider if you are in your rights to cancel the project in order to avoid continued disputes.
Review your contract language again and determine if anything needs to be added to avoid a similar dispute in the future.
While it's ideal to maximize communication to avoid disputes in the first place, when they do arise, it's crucial to go by the book. Any dispute-management workflow will stem from that, first and foremost.
6. Offboard clients and close projects
A workflow for offboarding and project closure is fairly straightforward:
Thank the client for their business
Send final deliverables if you haven't already
Review key takeaways from the project that you can use internally and share with the client
Ask for a review or testimonial
Ask your client to join your referral program (if applicable)
Gather client feedback
Explore renewal options if the client shows they need additional services
Archive the project internally within your business management systems
How you handle these particular steps and maximize your client's experience will dictate whether you can move forward with successful client retention. A great workflow will make your clients more likely to review your business, refer new clients, and even renew for another project.
Use automation as a key competitive advantage
Fewer technologies can give you as much of an edge as business process automation. Applying automation to client management workflows produces noticeable and concrete benefits that allow your business to save money and increase productivity. Some of these include:
Improved communication and collaboration between teams and processes
Increased transparency into processes and therefore increased accountability
Reduced costs from streamlined process maps
Improved efficiency and productivity overall
If you're ready to take the plunge, HoneyBook is a clientflow management platform that's your all-in-one tool for combining multiple steps in your process and automating your workflows.