Considering a career change? When you're going off on your own to start a business, you need the perfect resignation letter to keep things professional. Here are some tips to get you started and a resignation letter template.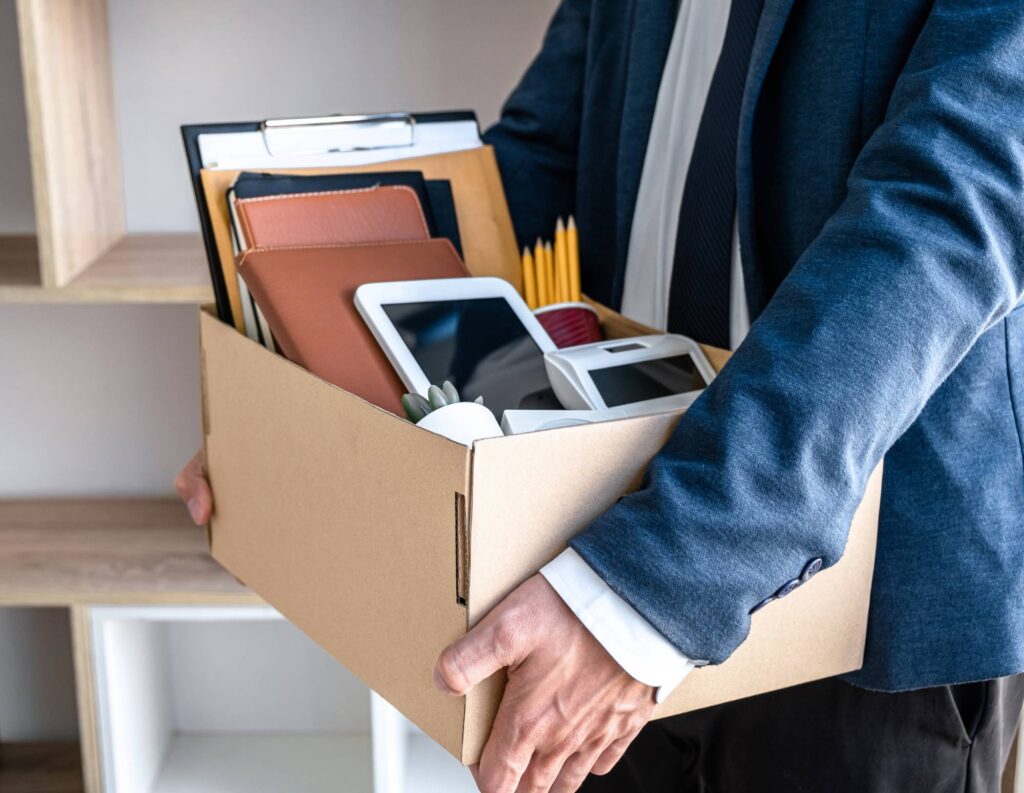 Leaving your current job is a big change. You may have been there for years, and you probably don't make the decision lightly. You have built relationships and grown significantly in your career, learning new skills along the way.
However, it may be time to submit a professional resignation letter to start a new, exciting venture like pursuing your passion full-time or starting a business from the ground up. A recent survey found that as many as 61% of American workers are considering resigning in 2023.
When you've decided to resign, though, you need to know how to keep things professional and what to include in your formal notice of resignation. Connections from your previous job are typically always beneficial to carry into your new opportunity, especially if you're starting an independent business.
Here's a resignation letter template you can use to ensure a smooth transition process and avoid losing your connections as you move forward.
Jump to:
Why you may need a resignation letter
You may think your current position doesn't require a letter to formally resign. Maybe you think you can just talk to your manager and let them know about your plans. Still, even if your company may not require a formal written letter, there are a few good reasons why writing a resignation letter is still important:
Written record: You want to have your intentions and your words in writing so that there's a record of when you resigned and how you went about it.
Professionalism: Even if you are close with your supervisor, your letter still shows that you are being professional and doing your due diligence with a formal announcement.
Positive note: It's important to leave your company on a positive note, whether to help you obtain future references or opportunities or just to maintain a positive professional network.
Thank you: A letter also allows you to thank your employer for the time you spent at the company, which helps you leave on a positive note.
If you so choose, you can also outline your intention to help the company find a replacement for you as you're preparing to leave. Providing a letter of resignation is a positive step toward starting your new business and ensuring you leave your position in a professional manner.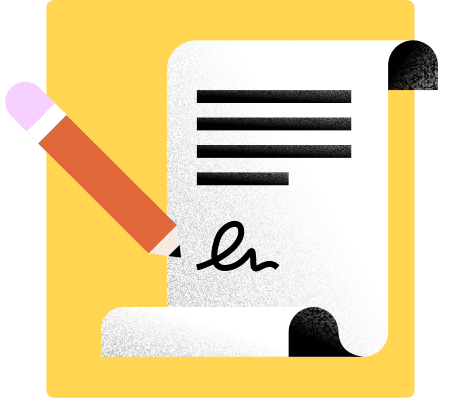 Leave your 9-to-5 with grace.
We've compiled email templates for an easy resignation process.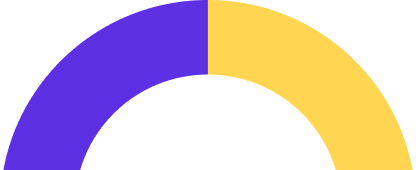 When to send a resignation letter
Before you prepare your letter, figure out when it is appropriate to submit it. First, check your company's policies and procedures. Find your employee handbook if you were provided one when you started. The organization may have a preferred process for resigning, including providing notice within a specific period of time.
Two weeks' notice is standard in most professional settings. Make sure you don't send your letter after this window has passed, unless it's a very special circumstance.
However, if you know you'll be leaving sooner than that, you can also submit your letter earlier than two weeks. This will help the company replace you faster, and you can be more involved in that process, which they will appreciate. This approach also helps you begin your transition and give yourself plenty of time.
What should you include in a resignation letter?
Writing a resignation letter starts with knowing exactly what you want to say and what to include. You don't need to write your life story or provide too many details. Keep things brief and clear while ensuring you have room to say everything you want to say. Think about what has been most meaningful to you during your time at the company.
Consider these key components when writing your letter:
Date: You want the letter to record the exact date that you wrote it. This helps you show that you gave plenty of notice to the employer and helps HR keep clear records as well.
Greeting: You usually want to write "Dear" and then the name of the person you're writing to. Try to avoid "To whom it may concern," which can sound colder. Consider using your manager's last name to sound formal: for example, "Ms. Smith."
Resignation intentions: You will want to jump right into your discussion of the purpose of the letter—to notify them of your resignation.
Last day of work: Always indicate when your last day will be. Be specific so everyone is on the same page with the effective date of resignation.
Thank you: Express your gratitude for what you learned or obtained in the position. You may want to include how you felt about working with your team or manager or something you are particularly grateful for, like a special opportunity.
Salutation: Keep your letter professional by ending things with something like "Sincerely" or "Best regards."
Signature: Manually sign your name after you print out your letter.
Pro tip
It is a best practice to type out and print your resignation letter instead of writing it by hand. It is easier to read this way and looks more professional.
Common resignation FAQs
How long should your letter be?
Keep your resignation letter concise. It shouldn't be more than a few paragraphs, and definitely no longer than a page.
If your manager or company have any additional questions, you can always sort those out after. But the resignation letter is simply a formal notification of your final days at the business. It doesn't need to be overcomplicated.
How do you keep things clear and professional?
By writing a concise letter, you'll already be keeping things clear and professional. If you have a close relationship with your manager, you can always thank them more in person or via a separate email, but keep your resignation letter focused on the facts and details.
What should your tone be like?
You can keep your tone professional, but it doesn't have to sound robotic. If you're aiming to be concise, the letter should come out more professional than if you were to say everything that's on your mind. But, you can still write in your own voice.
Resignation letter template
It is important to be thoughtful and intentional when you craft your letter. Here is an example so you know the best format to use:
[Month/date, year]
Dear [MANAGER NAME],
Please accept this letter as my resignation from [COMPANY NAME] as the [POSITION NAME]. I have had the pleasure of working with the team and learning from you over the last [TIMELINE], and the experiences I've had at the company will help me succeed in my next endeavor. My last day in this position will be [month/date].
I also wish to express my sincere gratitude for your guidance and mentorship. I am particularly thankful to have taken on the [PROJECT TITLE] last month, through which I gained valuable experience as a project leader. I have enjoyed working with you and the rest of the team throughout my time at [COMPANY NAME].
Let me know how best I can assist with the transition before my last day and if you need anything additional from me.
Sincerely,
[SIGNATURE]
[PRINTED NAME]
Why you need a business platform like HoneyBook
Learning how to resign professionally is critical when you're considering a change. The great news is that you're not alone if you're thinking about starting your own business. In fact, over half of employed adults (51%) who aren't currently self-employed admit they have considered leaving their current position to work for themselves.
For employees looking to start their own independent business, HoneyBook is here to help. HoneyBook is a clientflow management platform that facilitates a smooth transition from your traditional nine-to-five job to managing your own business. Our platform includes all the tools you need to sell and deliver services to your clients.