"Can I get a discount?" If you've ever received a request like that, you know how frustrating it can be. Here's what to say when your client asks if you can do it cheaper.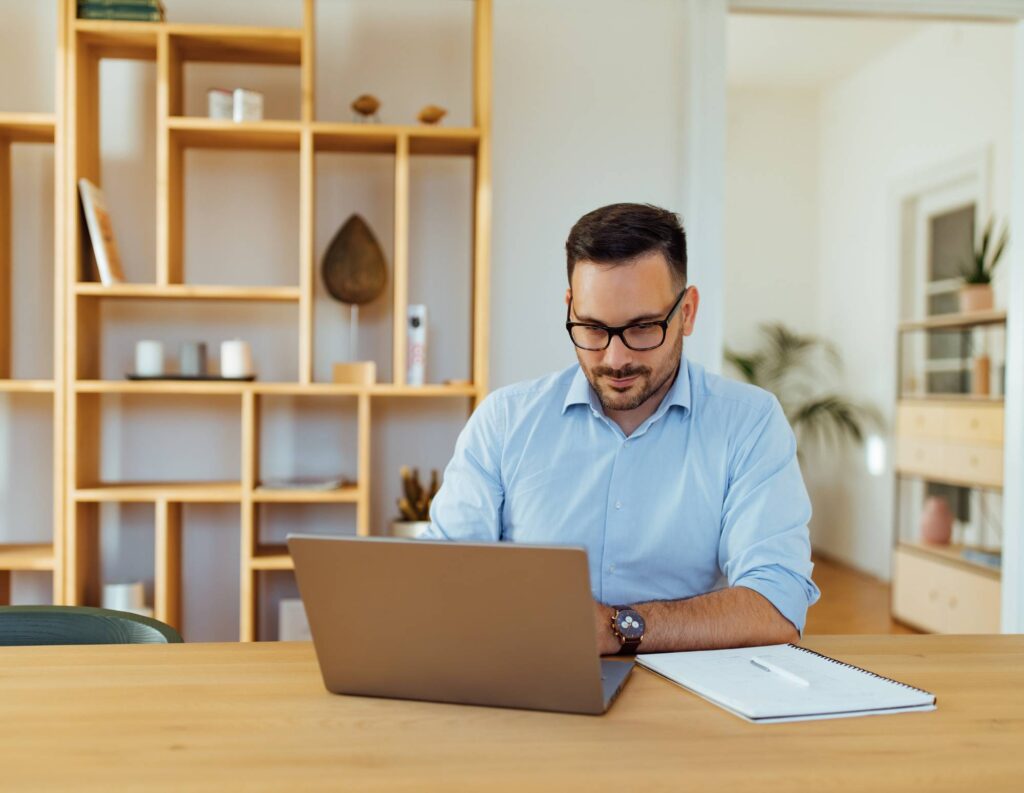 You understand better than anyone how much effort and dedication goes into running your own business and pricing your services. This is why one of the most frustrating questions to answer is: "Why do you cost so much?"
As annoying as it is, there are solutions. First, let's celebrate that someone is interested enough in your services to negotiate. For many polite people, it takes effort to ask for a price reduction, so it can be read as a sign of serious interest. When evaluating customer fit, budget is a big factor. But if they're asking for a cheaper price, it doesn't necessarily mean you have to turn the client down. Here's a foolproof method to make it easy to respond when your client asks if you can do it cheaper.
Jump to:
Get our free email response guide for pricing questions
In collaboration with Galler.ee, the premier template shop for entrepreneurs, we're offering a free email response guide with a pre-written template for "why do you cost so much?" Download the guide below to get started.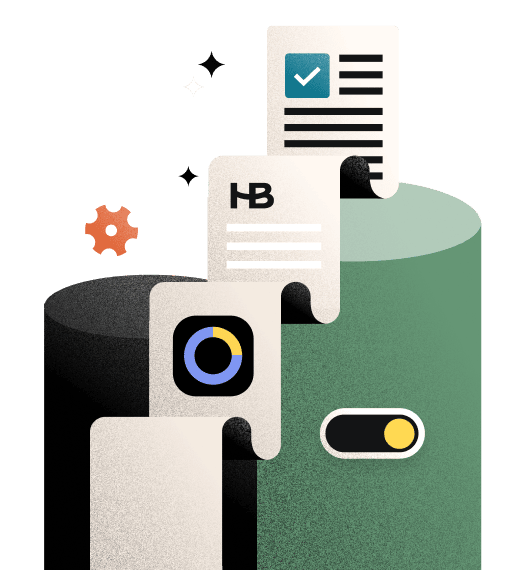 Don't settle for less with pricing
Download these 5 pre-written email responses for common pricing questions to clients and get paid what you deserve.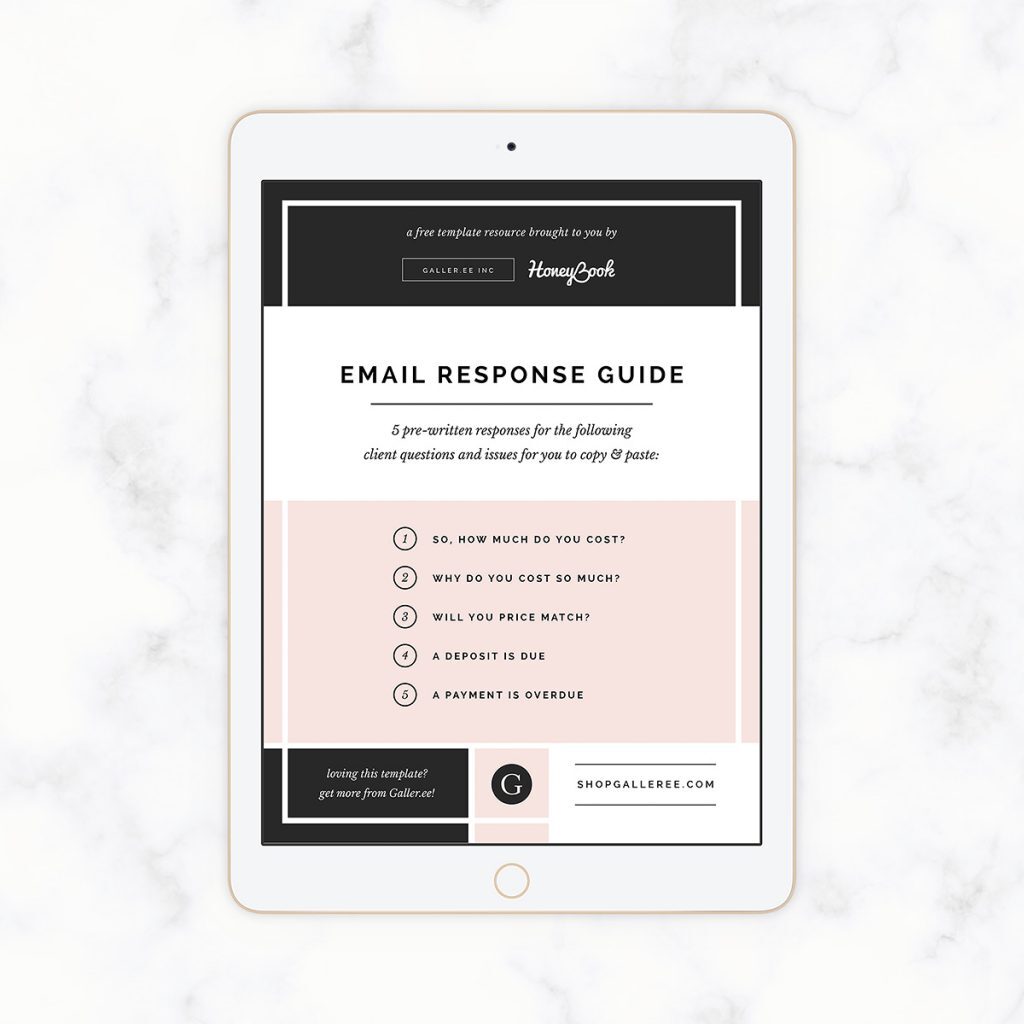 Make the response personalized
Using our pre-written template as a guide, follow these steps to respond when clients ask you to do it cheaper.
Acknowledge the question
As challenging as it is to answer a question about your pricing, it's important not to despair. The inquiry has demonstrated interest and intent—they've reached out with the hopes of getting something in return. Now is your chance to convert them into a client by acknowledging their question, instead of ignoring it altogether or getting defensive. They can always say no, but there is zero chance of getting the chance to send an online invoice if you don't respond.
Describe behind-the-scenes work
Chances are, if you're getting this question, you're an expert and master at your craft. Clients see your great work, but they don't associate your efforts with producing the deliverable or setting the pricing strategy. This is because you make everything appear so seamless.
Take this opportunity to share the important, time-consuming ins and outs of the project that might otherwise go unnoticed. Think location scouting as a photographer or sourcing the perfect set of images as a web designer.
This is one reason why it could be great to have an itemized version of your service packages that you can send close to booking or to clients who don't understand your prices. By breaking it down, they can see exactly what they're paying for.
Showcase your expertise
Now comes the proof in the pudding. Substantiate your craft mastery by including links to glowing client reviews, portfolio examples, photo galleries, etc., and show your inquiry what sets you apart.
The psychology of pricing suggests that clients compare many prices to others when they're evaluating costs. Sometimes, the comparison doesn't even make sense because the other independent lacks details. By showcasing your value, you can give them a baseline that exhibits your value.
For instance, if you have a previous case study that demonstrates that you went above and beyond other similar service providers, prospective clients will understand that your pricing is associated with substantive value.
Explore alternative pricing options
If they still won't move forward, perhaps they're dealing with a budgetary restriction. They might understand all your hard work but not have the capability of paying for your full services. In this case, it's up to you how to move forward.
If the revenue or client project is worth it, you could put together a custom package that works for their budget. You could also sell them a digital product that doesn't require any work from you, but can still help offer them a solution.
Don't be afraid to say no when your client asks if you can do it cheaper
Lastly, don't be afraid to walk away. You're the expert and you know your worth. If it takes too much time to work with the client to get them on board, it might not be worth it. Ask yourself if your time would be better spent finding and nurturing new clients who are a better fit.
When you decline a new client who's trying to work with you for a lower price, maintain your professionalism. Thank them for inquiring, but let them know you can't offer the specialized packages or pricing they're asking for. You can let them know that you would look forward to working with them in the future if they decide they'd like to work with you then.

Create templates and automate your communication
Once you've crafted your response, turn it into a time-saving template you can use again and again with a business management system like HoneyBook. Just upload the template to save it. The next time someone asks why you cost so much or if you can lower your prices, you can simply select the template and send it with the click of a button.
HoneyBook also allows you to automate different types of communication, including responding to inquiries, sending payment reminders, and more. To keep you organized, track each stage of your clientflow so you know exactly when to follow up and convert them into clients.