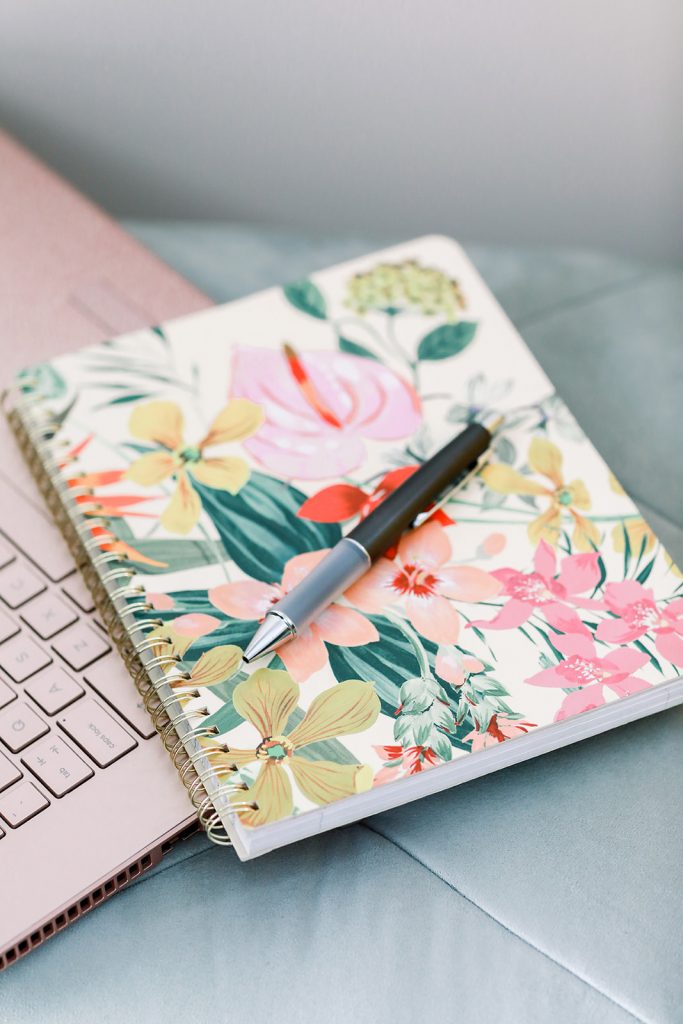 As business owners, we can often feel the need to do it all, especially during a launch. You may have people on your team (and they are great!), but there are still all these small tasks that eventually snowball into big tasks.
You run a business. But also, you have that event to attend, the dance recital for the little one, you can't remember the last time you binge watched your fave show (Golden Girls marathon, please!), and what is sleep, anyway? Then launch season comes. And you need to be prepared to knock it out of the park with as little stress as possible!
When you break it all down, time management isn't really this scary thing where you have to learn a bunch of new software or buy another planner that you know you'll never use.
Instead, it is about prioritizing what's important so you can get back to what you love, prepare for stress-free launches, and increase productivity.
The Time Management Key: Schedule what's important
A few years ago, I was introduced to the big rocks, small rocks, gravel concept. Thinking of my to-dos in this way totally shifted how I was able to manage my time.
Big rocks are the things that absolutely need to be done. Need to have a meeting with your Ops Manager to get the status of a project or meet with your kid's teacher? Make sure to set aside time for that. It's better to complete a few tasks that have a bigger impact on you and your business than a bunch of small things. 
Small rocks are tasks that might be necessary, but they could wait until the next day, week, or month. Maybe your image files need to be organized or you really need to clean out the closets and throw some things out. 
And gravel, well, you can get to that when you can. The font size on your website is fine. Leave. it. alone. 
Pick three main things you want to accomplish for the day. Add those to your project management tool or write them down. Make sure you don't let other small things distract you from your priorities, especially when the launch to-do list is a mile long.
Stop doing everything to increase productivity
Seriously. If you have a team, use them. They want to support you. Delegate those small rocks and gravel. Only do what you must do, outsource the rest. This is key to productive launches.
Use the slow season to your advantage
If you launch any type of product or service in your business, I'm sure you don't have to be reminded how busy and stressful launches can be. With everything to think about from email sequences, sales pages, ads, copywriting, and all of the other moving parts, it can be overwhelming. 
Using the time in between launches can make your actual launch periods run more smoothly and efficiently.
This is a great time to do regular maintenance for the tech you use in your business. You (or someone on your team) can check to be sure all of your campaigns are running as they should be, active pages are displaying correctly, and that your automations don't have any glitches. That way, when it's time to get into pre-launch mode, there aren't any surprises. If you're conducting maintenance on your CRM for solopreneurs, check your campaigns for failed triggers and missing tags. Make sure automatic systems are in place, such as payment reminders. 
If you have sales pages redirecting to waitlists, be sure to check that they are still redirecting. You would be surprised how things manage to change on their own with software updates.
If you have courses, sign in as a regular user and click around in there. Check for broken or missing links and that your students are getting access to classes as they should be. 
Blog maintenance is not something most people think about.
It might seem like the post is up there forever and everything should be fine. But things can change. The link to your free e-book might have changed, or maybe you don't even offer that checklist anymore. Before you start driving traffic during launch season, make sure your potential clients won't get stuck on a broken link on your blog. 
Keep it simple
You could have a list of ten tasks, but if you "only" finished four, you'd feel like you didn't do enough. Instead, focus on your three priorities each day. Everything else will fall into place if you prioritize time management and productivity.
Regardless of if you're in the middle of a launch or have one on the horizon, these tips can ensure you manage your time well, increase productivity, and that your launch season is stress-free and successful.
---
Ready to finally master time management, ditch the overwhelm, and increase your productivity in life and business? Get our Ultimate Guide to Time Management.