If you have tried to create video for your business, chances are that you spent more time on creating them than what you thought you would. Right?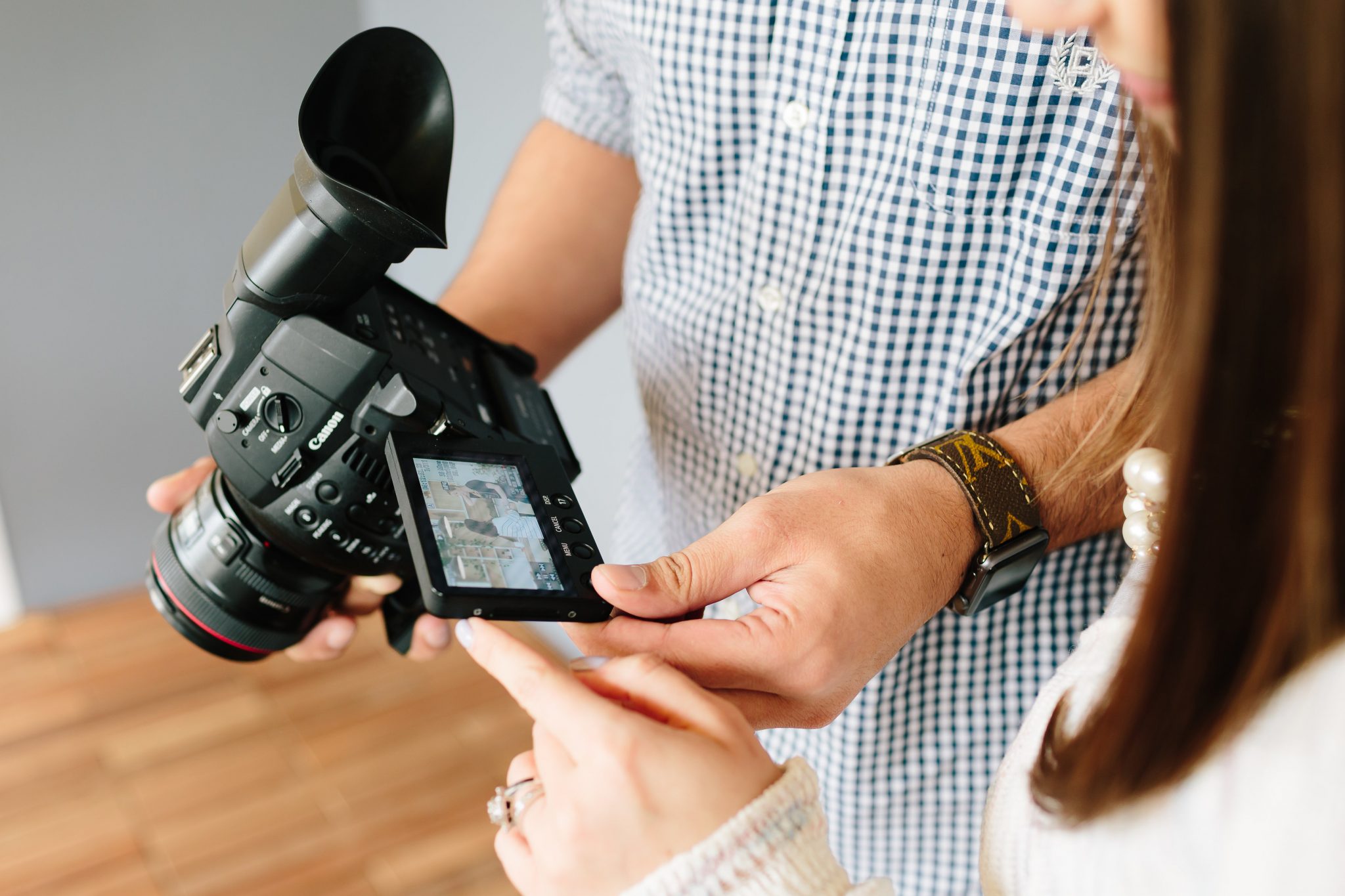 And now you are wondering how you can create video for your business regularly like "all the others do" while still focusing on your business?
Truth is being a "YouTuber" or otherwise creating videos regularly is time-consuming.
And being a "perfectionist" might just keep you from becoming the next Marie Forleo or Casey Neistat.
To be really real here: If you don't want to dedicate a significant amount of time to learning how to create great video content for your business and almost having to become a film-maker then it is more easy to become overwhelmed by making videos than not.
But don't let that scare you. It is better to get started with passion than to aim for perfection. It is better to keep publishing good content every few weeks than to craft the perfect video once a year.
Don't focus on creating "About Your Business" videos – focus on teaching helpful things to empower your audience (technically some will learn enough from watching your videos and won't ever contact you or buy from you. But some will because they know what you can help them, "know" you and trust you.
Technology is not important – Marie Forleo started years ago with her laptop & webcam and only much later has hired an entire team for her weekly videos from stylists to video editors
Some basic technology is important anyway: You need good sound first and foremost. Getting a Blue Yeti USB microphone (or even a much more affordable Samson Go USB Mic) for your laptop is the first thing you should invest in.
Both live streaming and recorded & edited videos are powerful tools for video for your business. Try both a couple of times and then decide for one type. You don't have to buy anything for this first test, your smartphone will be more than enough. For editing try Filmora Go (Android/iOS) or iMovie (iOS)
Live streaming might be a bit more scary at first because you can't edit mistakes out then and there, but once you are over the scary part it is the fastest way to create videos. Using Ecamm Live (Mac), beLive.tv (web service) or even OBS (Open Broadcaster Software) you can create more advanced live streams to stand out.
Videos can easily be recorded with an affordable and smart camera like the Panasonic Lumix G7 and a Audio Technica ATR3350 mic and edited with easy to use programs like iMovie (iOS / Mac) or Filmora (Windows / Mac)
Create a short 10 sec video of your logo, tagline, website and some royalty free music to use as a branded intro video template for every video you edit. (Filmora is great at that and includes both animations and music – alternatively try creating 2-3 slides in Canva and import the images after each other into any video editing program)
So now let's start with the first two steps:
Write down the topics of 5 helpful mini-seminars that your clients / target audience would find helpful and that you could teach about in your sleep
Film or stream yourself while teaching each of those topics in a short 5-10min video
If you like it, continue making videos for your business:)
To learn more about integrating video into your business without the overwhelming pressure of learning a full set of videography skills, join us for Tobias's full webinar: Video Without Overwhelm!