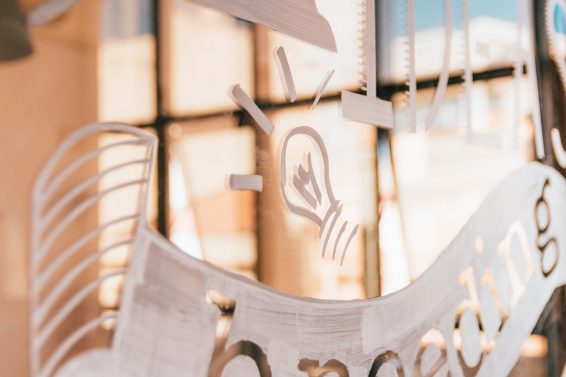 Everyone wants to be on the first page of Google, right? The thing is… only a few people know how to do it. And even fewer people know how to do it well. A great search engine optimization strategy takes a combination of SEO focused copy, website architecture and link building to be effective. The key component of successful SEO is your content marketing and copywriting strategy.
Great search engine optimization teeters between writing for humans and writing for bots. SEO copywriting is writing for both.
You might be wondering: what can you do as a creative entrepreneur to help your search engine rankings? Just as important, what are you doing that's hurting your rankings?
To be clear, search engines aren't your customers – humans are. But in a world where if you don't show up on the first page of Google no one knows you, every creative entrepreneur has to learn the best ways to appeal to both. Here are proven methods to get you to the top.
How to Improve Your On-Page SEO Copywriting
On-page SEO is the low hanging fruit of search engine optimization copywriting. Here are two quick tips to improve your on-page SEO with your copywriting.
Use keywords naturally. Search engines know when you are trying to stuff in your keywords. If you type your keyword 10 times in a 50 word piece, a search engine will definitely know it's spam and will send your content all the way to the bottom of the search engine results. A best practice is to use the keyword two or times at the beginning of your article where the search engine prioritizes metadata. Then use it a few more times later in the text where it naturally fits.

Remember, you have two audiences to write content for: humans and bots. The bots rely on human behavior to know if content is good or not. If a human reads your content and it doesn't read like something a human would say/write then they will be turned off from it and go elsewhere. A bot sees the short amount of time the human interacted with your content and will deprioritize your content.


Keep readers on the page longer. Search engines want to serve their users good content. A factor for good content is how long a reader stays on the page. This is called your bounce rate a.k.a how quickly a reader returns to the search engine results after they visit your page. Improve your bounce rate by adding content to your pages that is designed to keep your readers on the page longer.

People consume content in different ways. Catering to different people will help keep readers on the page longer. If you have a text heavy blog post, then do a two minute video that condenses all the information. Add an infographic that visually explains the content. The great part of this is that you can write the content and publish it one week, then add a video weeks later. Don't worry about trying to do it all at once.
Use Your Content (and your home page) to Convert
Here's the thing: your home page won't convert like your content does. I need to make a caveat here. Unless your site has brand name recognition, it won't convert as well as other forms of content like blogs and video will. It's not you or your efforts… it's how people use the internet. People use the internet to find answers to their questions. Create a content strategy for your business that is designed around giving solutions to problems that your ideal customer would typically have. Create video, articles, blogs and social posts that get people to engage with your business and your search engine ranks will improve.
Most home pages don't have a ton of content so it's hard to rank. Home pages mostly serve the purpose of having an established presence on the internet. Think of the home page like the highly decorated room that no one sits in. It's a nice formality but it doesn't serve much purpose.
But if views on your homepage are important to you, prime your audience to look for new content on your home page. Change it from a static page that never gets updated to a 'best of' and 'newest' page with your freshest and best content. Focusing on SEO copywriting like this will ensure your home page converts well and stays relevant in your brand.
Base Your SEO Keywords on Customer Intent
Most entrepreneurs know they want to rank for a keyword but are unsure of which ones they need to rank for, or how to use their copywriting to achieve that goal.. This is where great keyword research and following the customer journey are important.
There are three types of keywords to aim for when copywriting:
buy keywords: keywords where you know your customer is ready to purchase

visit keywords: keywords where your customer wants to go to a physical location

know keywords: where your customer wants to learn more about a subject or topic
Buy keywords are the hardest to rank for because every business wants rank for those words. And when they can't rank for them, they will buy search engines ads to appear at the top of the results. If you have the time and money to pay a professional SEO to help you rank for those keywords, do so.
However, I recommend a long term solution that values loyalty and customer retention over quick sales. The solution I recommend is targeting 'know' keywords in your SEO copywriting. These kinds of keywords are frequently phrases like "best office supplies" or "which office supply should you use."
Develop a content plan that includes creating articles and blogs that rank for 'know' keywords in your niche. It takes a lot of time to build up this type of content but it adds up. From an SEO perspective, this type of content builds your domain authority because it sends the message to search engines that people trust the content from this site. From a business perspective, your content will build loyalty to your brand so that even if a new brand does what you do cheaper, your customers are more than willing to pay your premium price because they know, like and trust you.
Match Your Content to the Customer Journey
When you create content, you should be thinking about what your customer is searching for. But people often forget that not every customer is a customer yet. Have you ever gone to a new restaurant and were totally unaware of what they had to offer? You look at the menu but the waiter comes by every two minutes asking if you're ready to order. For most people this would be a turn off and the customer would be on the way out of the door. That's how your content feels when you prioritize selling your products to people that are in the awareness (informational/know keywords) stage of their client journey.
The mismatch happens when businesses try to go for easy keywords with a lot of traffic, mostly informational keywords, but then give content for people in the buy stage.
Here's an example:
Your customer wants to take up bullet journaling, but they don't know what it's called. All they know is that you need a planner of some type so they google "planner." The customer is in the awareness stage and they are searching an informational keyword. Your content needs to match that. This is when you could create articles like "The 5 Best Planners for Students" or "The Best Pen for Every Type of Planner." Once you get them to your site and they gain more information, you can then get them on your email list or have them schedule a demo with you using HoneyBook's scheduling software.
Look at SERP Features for Clues on SEO Copywriting
First, let's answer the question on everyone's mind: What is a SERP feature? A SERP is a Search Engine Results Page. A SERP feature is any feature on the page that is not a link result.
For example, if you search for "office supplies"' on Google, you'll get some ads but then you will see a map with office supply chains pinned. The map is a SERP feature. Google wants to make the search experience as seamless as possible by offering search results with context so that users don't have to click through every result.
For you, this means that most people searching the term "office supplies" are looking for a physical location. Therefore, if you use the keyword "office supplies" in your content, you should be doing so with the intention of getting people to a physical location. If you don't want them to go to a physical location, then you should change your SEO copywriting keyword strategy.
When you look for SEO keywords for your site make sure you pay attention to what happens to a SERP when you search for a keyword. If the SERP features a map then that's a good indicator that this is a great keyword for local SEO. If that's the case, update your Google My Business listing. That (along with other directories) is how Google knows your address and it will start serving your content to people in the local area when they search "office supplies".
Link Sharing, Social Media, and SEO
Search engines love backlinks. The more backlinks you have the more credible you look to a search engine. The thinking behind this is that if more people and sites are linking to you then it is proof that this information is useful and relevant enough to be shared. Beginner users of SEO then take this to mean that they can share their own links everywhere and that search engines will see it and love their content. But that's not how it works.
Some people take this to extremes where they will share (or spam) their links in the comment sections of other sites. That method is not as effective as you think. Most comment sections automatically have 'no follow' tags on them, meaning that a search engine will not follow the link back to your site.
The same can be said for social media. Sharing your link in Facebook groups, YouTube comments and Reddit boards won't help in the literal sense that people think. These are not the type of backlinks that search engines prioritize. Social media links are only good for web traffic. Use them accordingly.
Backlinks that search engines favor are links that build your credibility and domain authority. So, guest posting while featuring your link will improve your domain authority and is great for SEO. But spamming your links in comment sections won't.
Optimize for Only One Search Engine
For most of this article, I've been talking about the Google search engine. Google has such a market share of search engine searches that the terms search engine and Google are almost synonymous. But there are over 100 search engines! While Google holds an impressive 88% of search engine searches, that means there are at least 12% of searches world wide that are being made on different engines.
Optimize your content for search engines that make sense for your audience and your business. If you know that most of your audience uses Bing, learn Bing optimization for your content. If your market is mostly internet users in China then optimize your content for Baidu, the search engine that over 90% of Chinese internet searchers use.
Make use of these SEO copywriting tips to uplevel your brand's digital presence and online engagement. Remember: SEO copywriting is a major component to a successful SEO and content strategy for your business! If you want to know more about how content marketing and SEO work reach out to me here or DM me on Instagram.
Ready to connect and convert your ideal clients? Get our Brand Voice & Copywriting Ultimate Guide.
Plus, 5 more posts you might like: