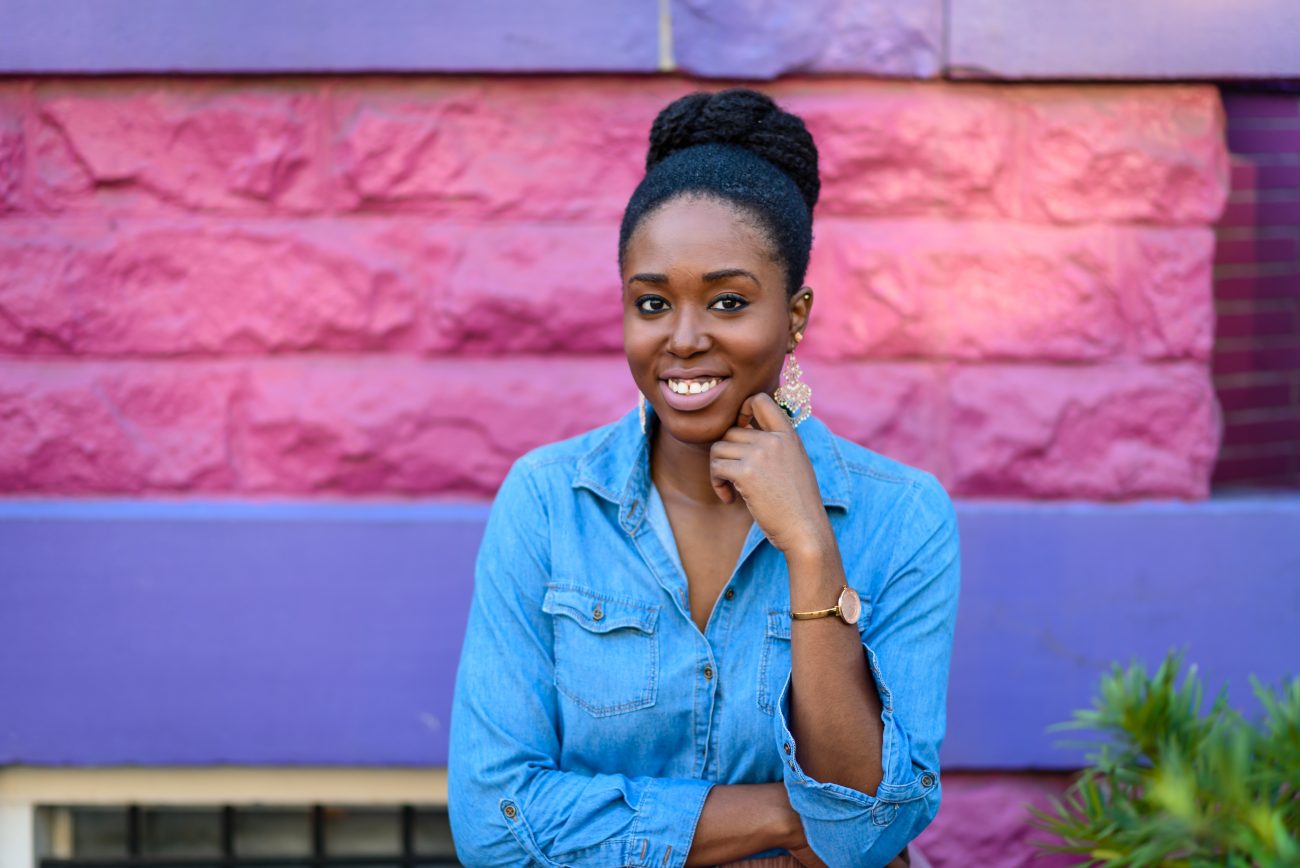 Finding your voice online on social media is usually a bit harder than it sounds. Since we know ourselves better than anyone else, why is this so hard?
Well, a few things that usually stand in the way are below:
3 Reasons Why It's Difficult to Find Your Brand Voice
Knowing what's too much to share.

Do you share your current struggles online to be seen as relatable? How much is

too

much for your audience? How much is too much for

you

? These are real questions in this day and age where our brands have become much more personable.

Seeing others excel online and wanting to mimic their style and posts.

This can be tricky because it can easily lead you astray from focusing on sales and branding and into something totally different – like trying to be an influencer (and spending money on clothes and accessories you wouldn't otherwise buy). This, by the way, is the complete opposite of being yourself and letting your voice be heard.

Seeing likes and views as validation for how well our posts are "working."

For example, you may think: "If it didn't get a lot of likes, I'm staying clear of that topic. Forever." This can be a bit dangerous because I've found that some of the posts that got me the fewest likes made me the most money in the end.
And the list goes on and on, but I'll stop here for now. As you can see, finding your own unique voice is not nearly as easy as it sounds. Trust me, I know I've spent a lot of time trying to find my lane for both my business page (@statuesqueevent) and my personal brand's page (@feyisola), and finally found a few points that have helped me stay on track, resonate with my audience and skyrocket newsletter opt-ins and conversions. Plus, they've accomplished these goals many times without me explicitly asking anyone to "click the link in bio to join my community." My keys to finding your own voice online are below.
4 Best Practices to Find Your Online Brand Voice
Define key turning points in your life and the lessons they taught you.
So here's the thing, it's OK to share your life's lessons from good and bad experiences online. However, the ultimate goal of any social media page is to serve and connect with your audience, not just to vent. The best way to stay in this zone, is to define key turning points in your life as well as the lessons they taught you because those lessons and epiphanies are what serve your audience. These lessons can be from childhood, your past adult life (ie early in your career) or even current day experiences. Some examples which I pull from my engineering + art background include:
Childhood memories
When I was in middle and high school, my favorite classes were autocad and art. Going from a blank canvas to a building or other work of art never got old, and today my inner child smiles every time that I get to design a floor plan for a client. It's the perfect blend of technical work, in ensuring that dimensions are right and everything will fit, and art where we create beautiful floorplans that guests will remember for years to come!
Past adult life
2 years after college, I told my Nigerian father (who paid for my Computer Engineering degree from an Ivy League school) that I wanted to pursue event planning. Yikes! I was nervous before telling him, but he actually encouraged me then and still does so today. It's never too late to change your mind or your career path, and this process and turning point can impact your brand voice and copywriting.
Current experiences
Now, can I be honest? Last week was a rough week. We weren't able to execute a major event that we'd been planning for over a year. I was SO excited to see T + G get married and my heart breaks for them. But I find joy in knowing that we found an alternative date for them and I can't wait for their new date. We also find joy in seeing that even though events for the next few months will look different, love is not cancelled! Our next microwedding is in just a few weeks and that's brought the love, light and happiness back into my life. I'm determined to make this week a good week! There's nothing wrong with acknowledging low points, but I decided that this is the week where it all turns around. Who else is with me?
As you can see in these turning points, the story is what drew you in and helped you to connect both with who I am and why I do what I do. From there, you have the opportunity to offer the lesson they left you alongside encouragement for others to focus on some of their own life experiences. This is the emotion that we are trying to invoke online to create a connection through brand voice and copywriting.
Stop chasing vanity metrics when writing copy and honing your brand voice
Another major key to finding your own voice online is to stop chasing vanity metrics – which means stop chasing likes and views only. It is important to get likes and views, but in this day and age, shares and saves are actually more important for the algorithm. And in addition, as a business owner, your focus should be more on bookings and conversions than on vanity metrics alone. As I said earlier, some of the posts that brought me the fewest likes have made me the most money as a business owner. That is my end goal. I'll take $1000 over 1000 likes any day. And this ties into point #3.
Clarify your goals for each month
In order to see conversions and know that your brand voice and copywriting is effective, you have to be clear about what you are driving your audience to each month. Is it a new workshop that you launched? Do you want people to watch your YouTube video? Did you launch a new service, offer a sale or otherwise just want to get more bookings this month? Getting clear about your goals and what you want to happen in that month will give you clarity in what to share online and what call to action to place at the end of the post to get you there. Showing up consistently with a clear message and CTA helps people to see you as a solid, clear business owner. The clarity is key in copywriting for others to understand your message and what you offer… so you can reach those goals.
Make a flexible monthly schedule
Content planning is important, but I personally have found that my content isn't as great when I plan exact captions and photos 3-4 weeks out. Somehow it always feels stale when I share it. Instead, I've moved to a flexible monthly schedule, where I have 2-3 post ideas a week pre-planned, and leave room for a few posts that reflect my mood in the moment. This helps me to not spin my wheels daily looking for something to post on social media, but also leaves room for new creative ideas to pop-up and make my feed feel more real, and more me. With a strong brand voice and copywriting plan, you're able to excel in your content calendar and connect with your audience.
These brand voice and copywriting tips all will guide you along the way and in no time, you'll get clearer and clearer on what to share on social media with your audience! To help you get started, I've got a FREE guide on social media post ideas during COVID-19. Many of us have fewer events and less time outdoors but these tips will help you get 'unstuck' during these times. Get access to the guide here.
Ready to connect and convert your ideal clients? Get our Brand Voice & Copywriting Ultimate Guide.
Plus, 5 more posts you might like: