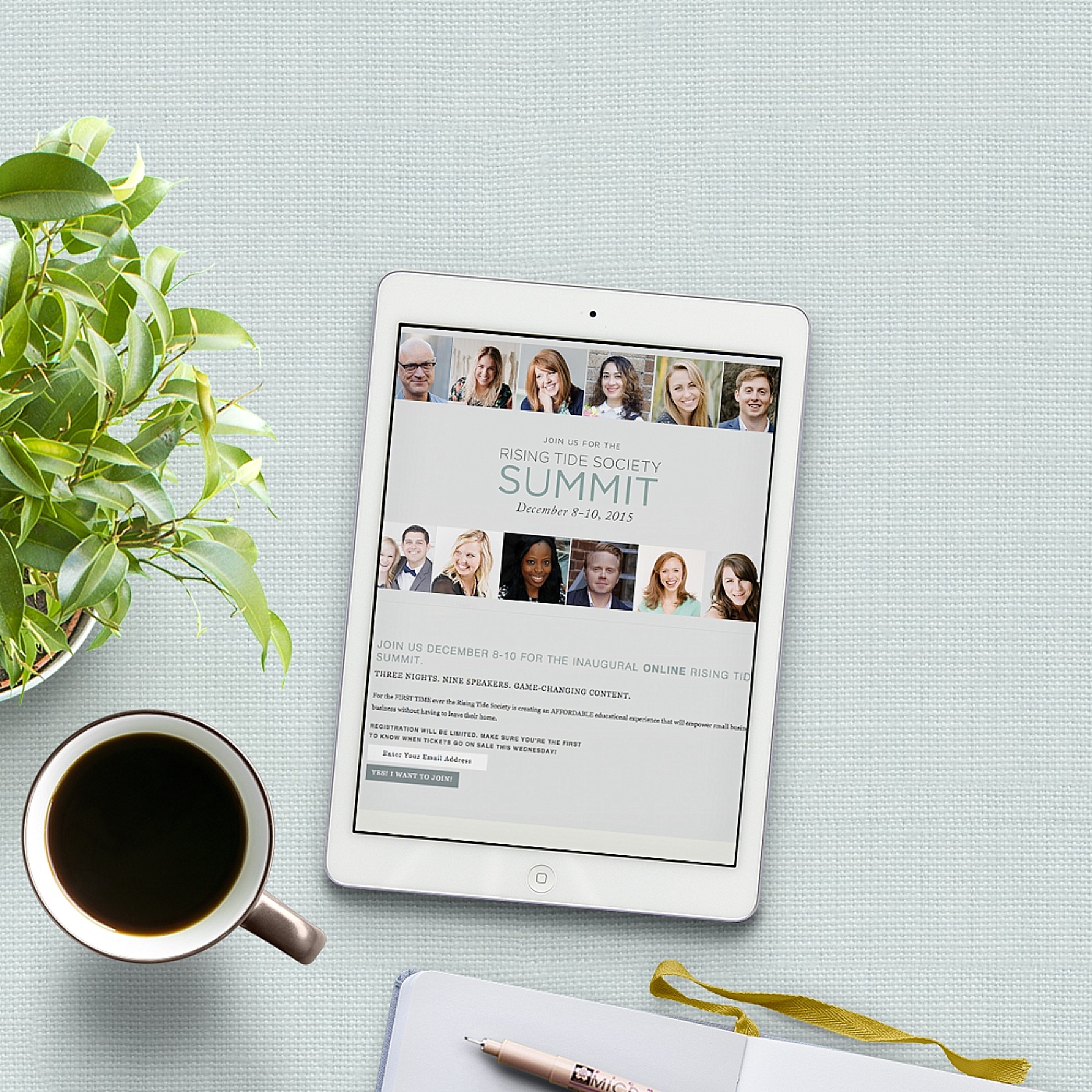 We are very excited to announce our Summit speaker lineup for the first Rising Tide Society Summit! From Tuesday, December 8th through Thursday, December 10th we'll be hosting an educational event that is truly the first of its kind.
Three nights, nine speakers and daily activities for the Rising Tide community! Registration opens on Wednesday with early-bird access for a very limited time. We expect seats to go quickly!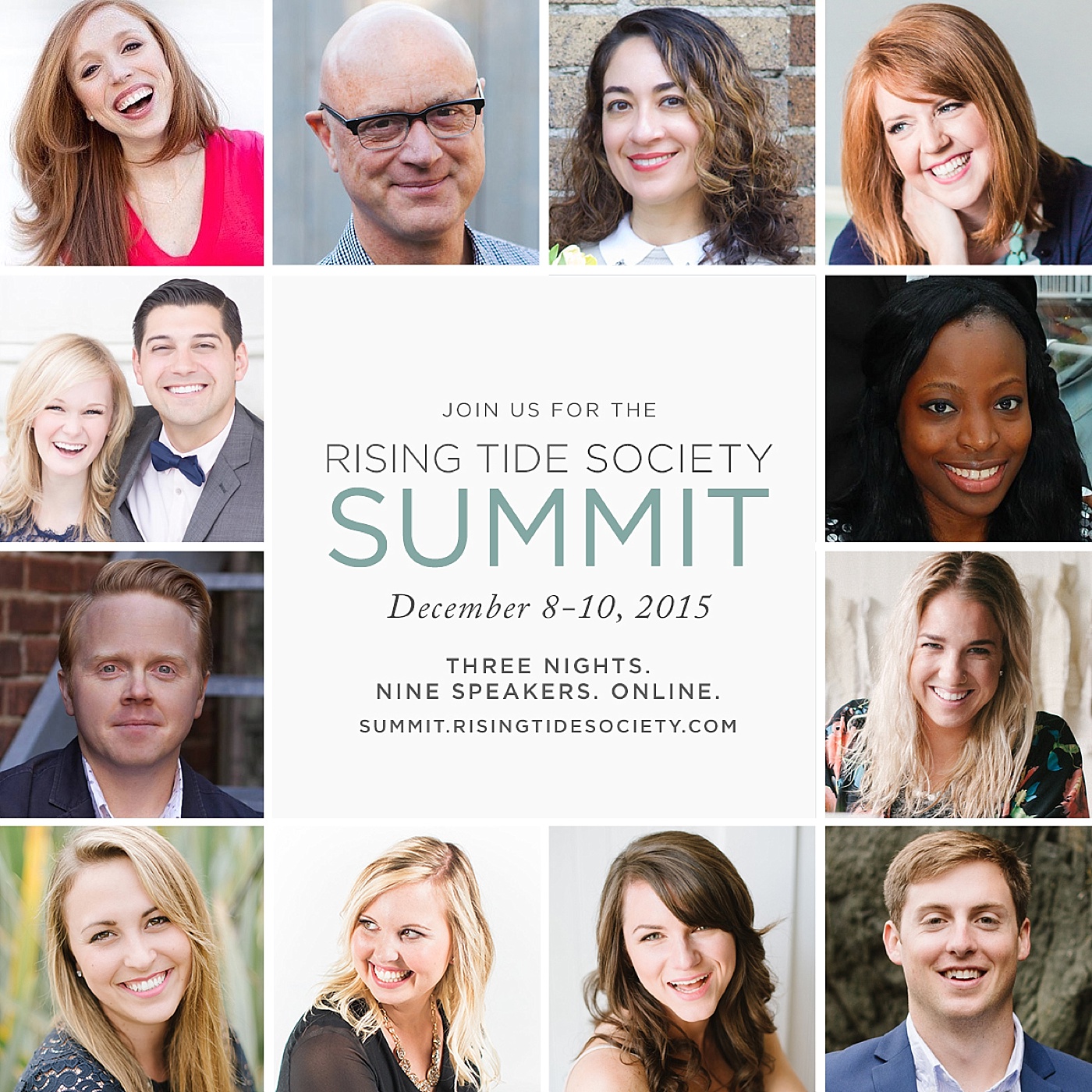 The Speaker Line-Up
Jeff Goins
Best-Selling Author, Speaker & Entrepreneur
Lara Casey
Editor-in-Chief at Southern Weddings & Author of Make it Happen
Katelyn James
Wedding Photographer, Educator, & Speaker
Kunbi Odubogun
Founder and Editor-in-Chief at Aisle Perfect
Amy + Jordan Demos
Wedding Photographers + Educators
Douglas Atkin
Global Head of Community at Airbnb
Jenna Kutcher
Watercolor Artist, Photographer & Educator
Kat Schmoyer
Founder of the Creative at Heart Conference & Wedding Planner
Kiana Underwood
Florist & Founder of Tulipina Design
Join the Rising Tide Society in its efforts to empower and educate creative entrepreneurs around the world!