It's that time again – to get ahead of your year-end metrics to review before the start of the year.
We finally made it. In what feels like the longest year any of us has ever lived through, it's finally December. 
And while 2020 might have been a bit less-than-normal (that's an understatement), there are still a few tried-and-true year-end tasks that will help you take advantage of new opportunities to grow your business in 2021.
Today, I've selected 7 critical year-end metrics I recommend you review, learn about and make plans to improve next year in your business.
Many of these year-end metrics to review can be viewed easily on your HoneyBook dashboard or by clicking deeper into each report from the dashboard view.
Let's dive in!
7 Critical Year-End Metrics to Review before the New Year
Critical Metric #1: Collected Revenue
Above anything else, you should know how much revenue you have actually collected this year.
Of course, there are other metrics that matter a lot, but when it comes to being in business for yourself, there's not a more critical metric than actual revenue in the door.
Uncollected revenue, how far out you're booked, and similar metrics provide a great snapshot, but if you're not getting paid as a freelancer, you're not in business—you've got a hobby.
To see your total revenue, visit the reports page, scroll to "Your HoneyBook Projects" and adjust the dates to match the full year-to-date. You want the number found under "Collected Payments."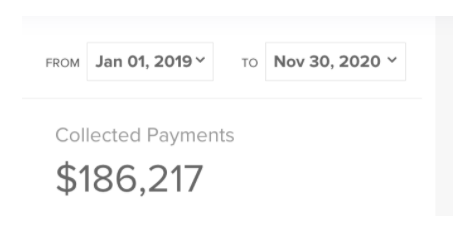 Critical Metric #2: Conversion Rate
Next most important on my list of critical end-of-year metrics to review is conversion rate.
That is, you should know exactly how many pitches you have to make in order to close a sale.
Why is this metric so critical? Because with just a small amount of improvement, you can easily make a huge impact on your business.
For example, let's say your current conversion rate is 5%. Meaning, for every 20 pitches you make, you make a sale.

From there, you decide to get crystal clear on what your customers want and you invest time to improve your copywriting or sales ability.
Over time, your conversion rate could double to 10%. In that case, 20 pitches would bring you 2 clients.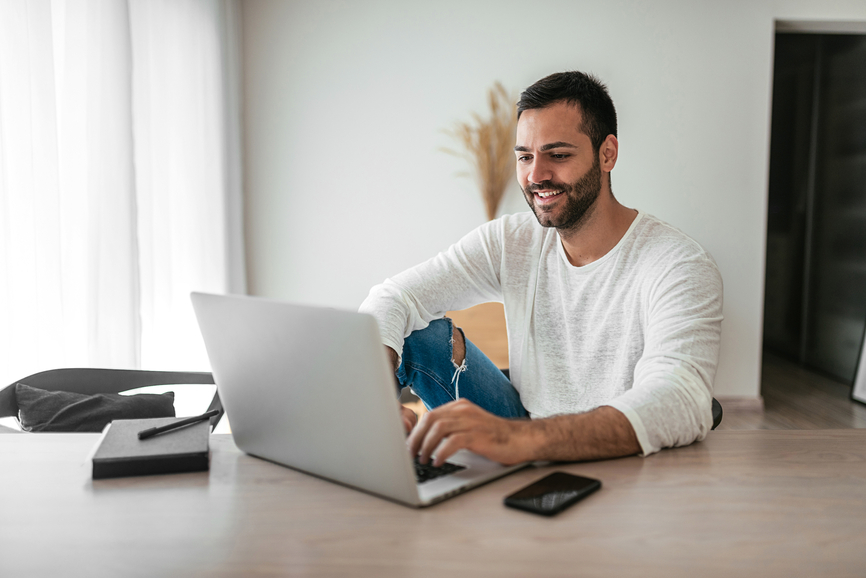 But then, you decide to scale your outreach by sending more email pitches and suddenly, you're making 100 pitches where you were making 20 previously.
With the scaled up outreach and the higher conversion rate, you'd have 10 new clients in the same amount of time as before.

That's game-changing.
But you can't even begin to see where you need to improve if you don't know your conversion numbers. 
To see them in HoneyBook, visit the reports page and select the "conversion rate" metric on the reports graph.
Critical Metric #3: Total Booked Revenue
This next metric, total booked revenue, will help you avoid the feast famine cycle that so many creatives, freelancers and even agencies face on a regular basis.
As you look back at a full year (or even longer), it can be easy to identify when you book the most projects for your business.
Even if you tend to work on projects pretty evenly throughout the year, seeing when you actually booked those projects can be quite eye-opening and offer trends, areas to improve and other learnings for next year. 
To help, here's an example of the "booked projects" report in HoneyBook. As you can see, this company has an opportunity gap in March, April and May. They might also be able to convert more pitches in September, October or November.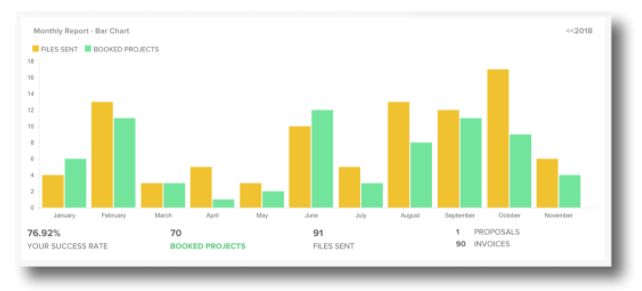 To view the total number of booked projects, simply visit the reports page in your HoneyBook account. 
To view total booked revenue (even if the client hasn't paid yet), set your dates and find the number under "Total Value of Bookings" on your reports dashboard.

Critical Metric #4: Lead Source Value
Of course, you may not need to scale up your outreach or pitching at all—you might just have to focus on the right lead sources instead.
Without the right reporting, you could be spending time in all the wrong places.
Knowing your lead source value number will help you identify the areas you should stop spending your time and where to start investing your efforts.
Once you know these numbers, it doesn't matter what all the "gurus" say—you don't have to spend 2 hours a day networking on LinkedIn anymore if you don't enjoy it. 
Instead, double down where it counts most. Remember, these metrics are all about revenue. You want to focus on the marketing activities that are driving the highest revenue per hour of effort.
You can set up your own lead sources in HoneyBook in order to start tracking where each of your potential clients comes from.
Then, when those clients convert, you can use the "Leads Value" report (visit the reports page and select the "leads value" metric on the reports graph) to see exactly where you should be spending your time and money.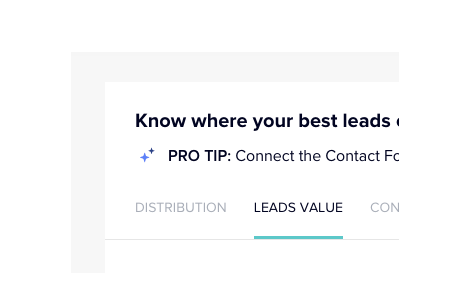 Critical Metric #5: Lead Origination
Of course, you can't improve your lead source revenue if you don't know where your leads are coming from in the first place. 
I'm constantly shocked by how many freelancers will book a coaching call on my podcast, tell me they want more clients and then have no idea where their current clients are coming from in the first place.
How can you possibly grow your business if you don't know where your next client is coming from?
That's where HoneyBook's lead origination reporting comes in extremely handy.
The report is found on your reports dashboard and it looks something like this: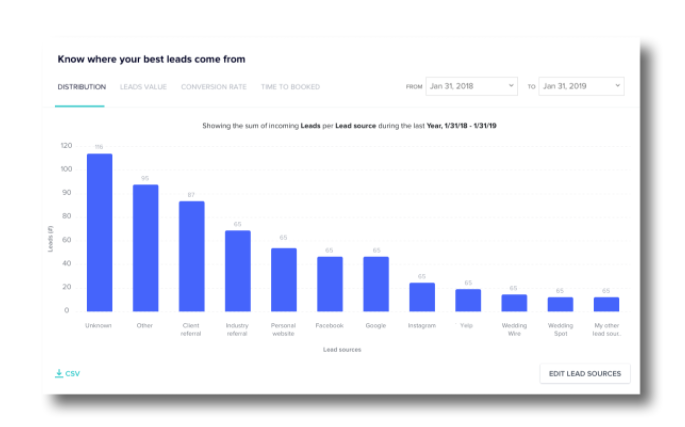 If this were your report, you might make some to-do items for next year like:
Reduce "unknown" lead sources by identifying where all your clients come from (even if it's after the fact by asking during the project).

Solidify a client referral program to incentivize current and past clients to refer you to their friends and colleagues.
Critical Metric #6: Outstanding Payments
When you're in business for yourself, it's always good to know who owes you money and how much they owe you.
And while you can't run a business on IOUs, you can begin to understand your cash flow better when you know who'll be sending you a check in the coming weeks or months.
That's why "outstanding payments" or "unpaid invoices" is another important metric to pay attention to.
If you find you're racking up way too many unpaid invoices, you may want to consider using the HoneyBook app to remind your clients to pay their invoices.
With HoneyBook's "payment reminders" feature, you can set your reminders on autopilot and get back to the work you enjoy.
To see a full report of your outstanding payments on your HoneyBook dashboard, visit the reports page and scroll to set the dates and see the "outstanding payments" metric.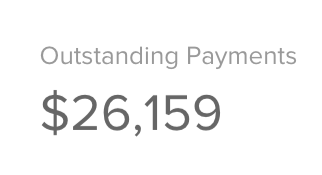 Critical Metric #7: Time to Close
The final metric on this list is another way to free yourself from the feast famine cycle and build a more reliable and predictable business.
It all comes back to why so many freelancers struggle with roller-coaster revenue. It's because, when there's lots of work to be done, selling naturally takes a back seat. 
The problem is, when the work is through is usually not the time to be selling.
So when is the right time be selling in order to fill gaps in your project schedule?
That's where the metric "Time to Close" comes in very helpful. When you know it takes around 25 days from the time you first contact a client until the deal is official, you can't wait until you're panicking for projects to start finding that next client.
Have a project gap in February (like we saw above)? Then you'll want to start the process of pitching and selling at least 25 days before the first day of February. Ideally, you'll start even before that and keep your pipeline nice and full.
When using HoneyBook, this metric is called "Time to Booked." It's found in your leads graph on your reports page and will give you the average number of days between when a lead is created via your contact form and when the project is booked.

What comes after checking your year-end metrics to review?
Of course, your year-end metrics to review are just the beginning. Amid all the other year-end tasks you're focusing on, you'll want to set aside time to make actual plans based on the metrics you've uncovered.
If you can do that, you'll have an even better time next year when your metrics have all jumped up significantly. Yay!