HoneyBook Pro Regina Martinez covers the top three mistakes she sees business owners making when setting up automations.  Learn how to avoid them and get the most out of automating your processes in HoneyBook.
Setting up HoneyBook Automations is almost like having a virtual assistant by your side to move clients through your booking process (and doesn't that sound great!). When used correctly, it's a powerful tool that can take a lot of admin work off your plate and empower you to spend more time on more valuable tasks. 
Though workflows are specific to each business, everyone can benefit from simple setup tips and best practices. Learn from systems strategist and HoneyBook Pro Regina Martinez about the three common automated workflow mistakes she sees business owners make and how you can avoid them to save time.
1. Making Your Automation Too Complicated
To get the most out of your automations, they don't need to be complicated processes with 47 steps. Instead, you can usually make the most out of something simple and effective. If you haven't set up your automations yet or you're looking to refine them, go with something straightforward. Regina's "Core 5" automation includes five simple steps to move clients from inquiry to project completion:
Send a brochure after activating the automation
Send an email immediately after the client makes a selection from the brochure
Send an email immediately after the first payment
Email the client one week after the project begins to check-in
Email the client one day after the project ends to thank them and request a testimonial
Just like that, these five steps will help you automate the entire booking process from service selection all the way through to project completion. You no longer have to worry about sending emails!
2. Neglecting Follow-Up Emails
Another common mistake is neglecting to set up automated follow-up emails. How many of us have sent out an email only to forget about it weeks later because we never got a response? It happens all the time. Gently but consistently nudging your clients and leads when you need to can be the difference between starting a new project or losing a potential client. 
Using HoneyBook Automations, you can set up automated emails for a variety of needs. If they haven't responded to a brochure or proposal, it's a good idea to follow up after a few days. You can also set up payment reminders to save you time and headaches. 
If you're nervous about automating emails that need to be customized for each client, you can set your emails to approve before sending. That way, you'll still get a notification when it's time for the email to go out, but you can quickly review it and make any necessary changes before sending.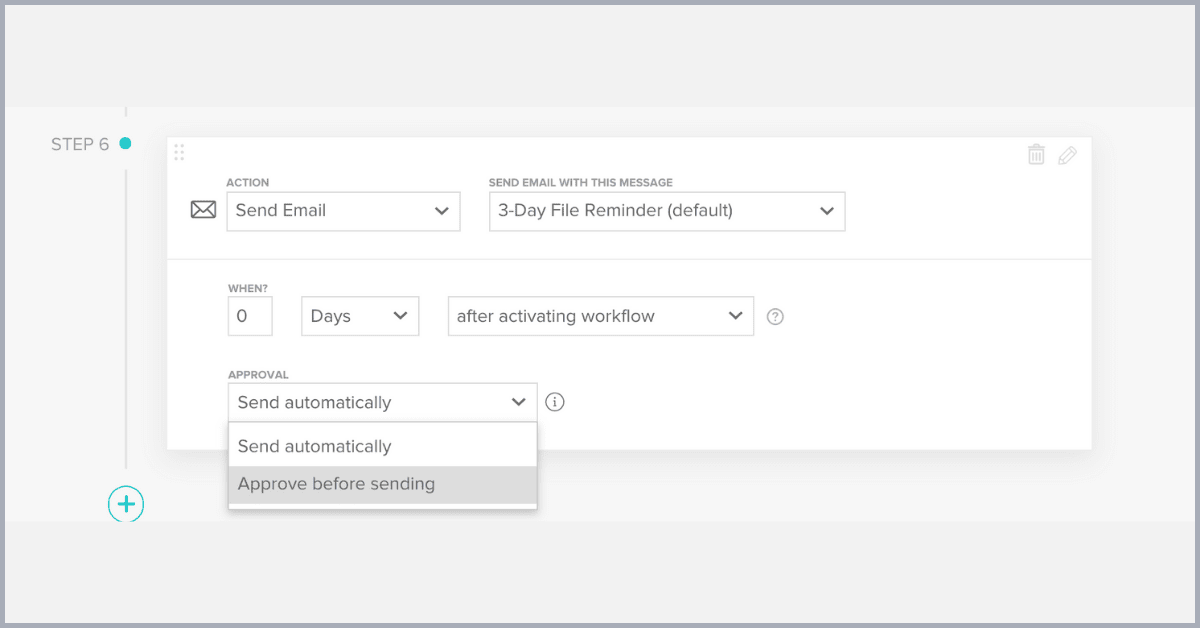 3. Not Attaching an Automation to Your Contact Form
One of the best places to automate your process is at the initial inquiry. Spending too much time before responding back to your leads might make them search for someone else's services. With HoneyBook, you can always move your inquiries into an automation by syncing with your contact form.
When you're setting up an automation, just be sure to assign it to a project type. Whenever someone fills out your contact form and selects a project type, it'll trigger your automation. The next steps are up to you–you can create specific automations for each project type to send out tailored brochures or link to HoneyBook Calendar for easy scheduling.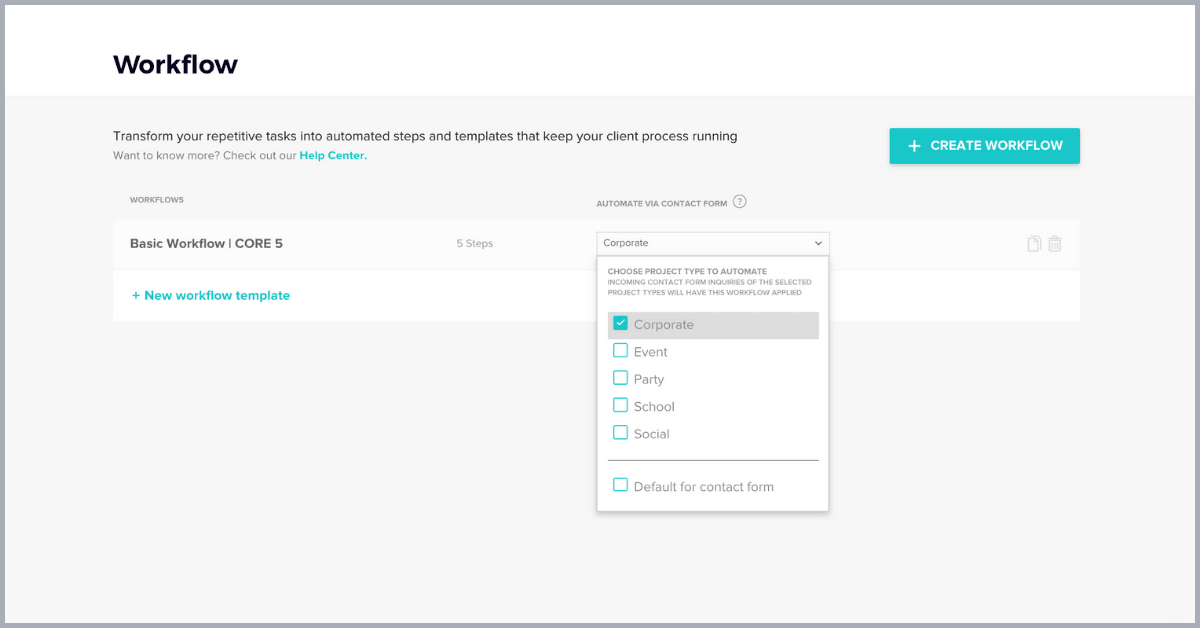 How to Build Your Automations
Don't let automations intimidate you! As long as you start with a simple process, you can identify the gaps and continue to build more steps that help you save time. Through building out automation, you can make sure your clients are moving along their project timelines and feeling nurtured throughout the process. 
Download Regina's free quick-start workflow automation checklist to start building your automations today. Work with Regina one-on-one to optimize your HoneyBook account and ensure you're making the most out of our complete suite of business tools. To meet more systems specialists, check out our HoneyBook Pros program. Like Regina's expertise with automations, they'll help you ramp up your account to meet your specific business goals. 
This post was updated in August 2021 when the HoneyBook Workflow tool was renamed to Automations. The HoneyBook Automations tool maintains the same functionality with the ability to automate communications, tasks and more. For more information about the Automations update, check our August 2021 Release Notes.