I have been in business long enough to know I have made some mistakes, and to learn from them! Each "issue" that arises is frustrating, sure, but it's also an opportunity for improvement and a chance to learn. What Can I do differently? What would I want if I was the client? What can I do to ensure this doesn't happen again? Here are 5 of the business mistakes that I made over the years, in hopes that you will learn from them.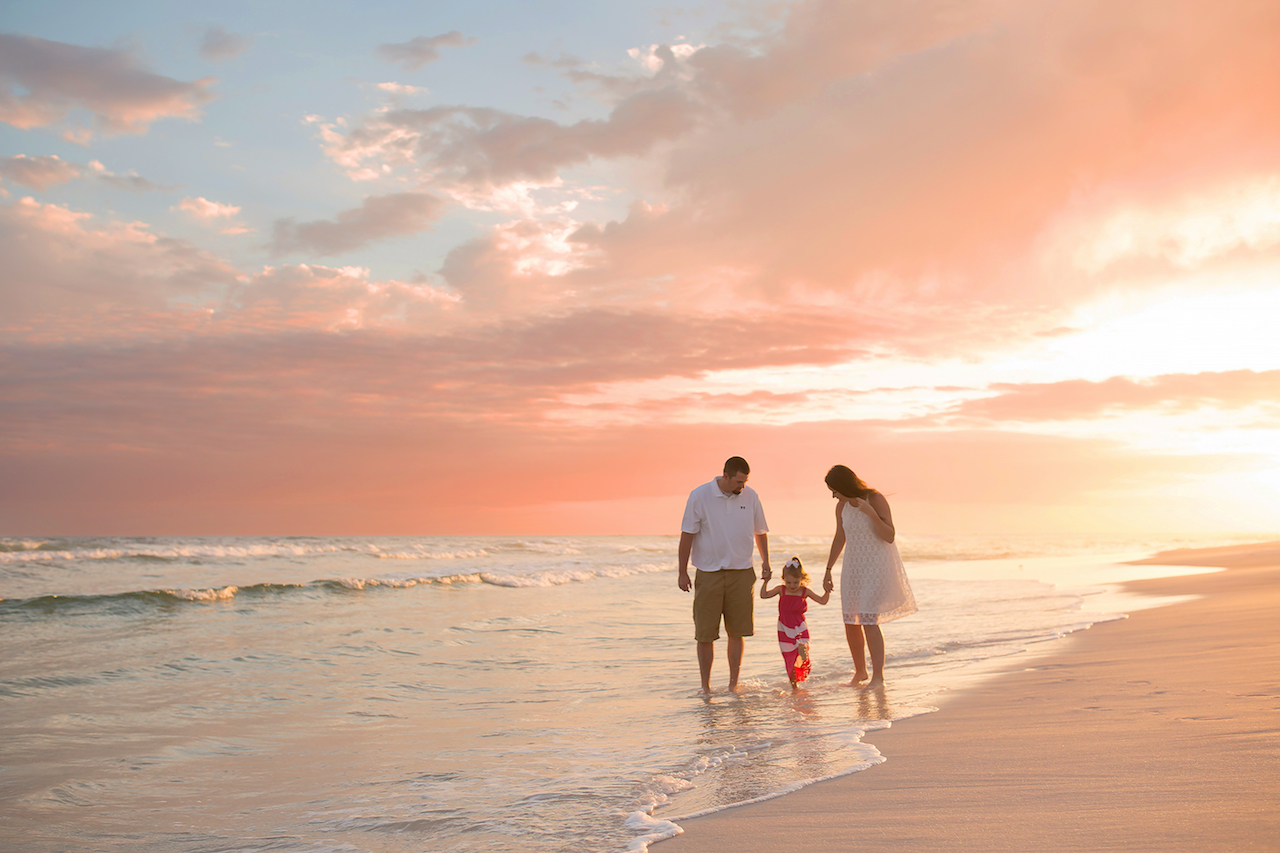 Business Mistakes #1: Not Having a Contract. Contracts are everything!
In a world where your word is no longer enough (I know, it makes me sad, too), it's important to have a contract in place that not only protects you and your business, but protects your clients, as well. It sets clear expectations about what each party can and should expect and defines clear timelines. Should you have a client that doesn't meet their end of the deal and you are in a situation to legally pursue dam- ages, your contract will be required and (should) be your saving grace. The next part is sticking with it!
Business Mistakes #2: Not Asking For a Retainer.
Asking for a retainer from your client helps ensure there is some "skin in the game" on their end when booking you for a session. It shows they are serious, value your time and makes them less likely to stand you up (taking up a precious time slot you could have booked another client in, or spent with your family).
These are also referred to as retainers and not deposits. Retainers do just that, they "retain" a spot on your calendar, in which you turn down additional business. Should your client cancel last minute or not show up, this retainer is non-refundable (depending on the terms and ver- biage of your contact). ***Please note that I am not an attorney and you should have all of your contracts reviewed by an attorney in your state for accuracy and validity***
Business Mistakes #3: Edit Like It's Your Job.
Because well, it is! If you have done photography for any period of time, you know 10% of the photographer's time is actually spent shooting. The remainder is everything from getting clients in the door and following through until completion.
If you want to be successful, you need to treat this like a full-time job. I know that a full session (never mind a wedding) can take a few hours to edit depending on the level of edits to be done, but letting them sit on your computer for days and weekend will not re-excite you when you open them to edit, I promise! Getting off track and falling behind is a dangerous trap.
I find that if I edit my sessions within 24-48 hours of shooting, I still feel the emotions I felt while AT the session. Little Ascher looking up to grab his big brother's hand, their toothy grins while playing with handfuls of sand… If you let it go for weeks, you can forget these moments that were so special at the time.
Same goes for getting the finished images to your clients. Some clients get pictures every year and it's a routine for them. Others, like me, sometimes wait 4 years in between professional pic- tures. You bet I am incredibly excited to see the final products. All the planning, shopping for outfits, bribing the kids to behave, rewarding them (and your hubby) for cooperating- Mom wants to see those pictures!!!
P.S. A happy, excited, over-the-moon client will always spend more money 😉
P.P.S. If the time commitment of menial tasks in your business is overwhelming, try outsourcing them!  For example, Photographer's Edit is a post-production company that has shaved WEEKS off of my to do list and allows me to better serve my own clients.
Business Mistakes #4: Not Pricing Yourself To Make a Profit.
We all start somewhere. I charged $50 for my very first session over 6 years ago. But I quickly learned that I wasn't making any money and it wasn't worth leaving the house, and my family, for.
It's important to figure out your Cost of Doing Business. I know you've read this a million times, but there's a reason, it's THAT important! After all your marketing to gain ONE new client, time spent traveling to and from the session, time shooting, time editing, your equipment, taxes to be paid, business insurance, office space, internet, electricity, cell phone, a reliable vehicle, car in- surance, gas, web hosting, a disc (if you give them out), gallery hosting fees… the list literally goes on and on…. does the $50 you just got paid even cover that? Did you MAKE any profit? Or did it COST YOU to shoot…….?
If you can't fathom charging your clients enough money to cover your CODB AND making a profit, then you have a hobby. And that's great! But don't charge people for something you love to do for fun.
Business Mistakes #5: Your Business Plan Should Be YOURS.
Once you figure out your CODB and decide you DO want to run a successful photography business, you'll create your business plan. Do you want to give your clients all their digital files? Do you want to let them make their own prints? Buy only from you? Shoot studio sessions? Beach locations only? So many opportunities!
Your business plan will never be found on the social media pages of other photographers.
For example: I've seen dozens of photographers have successful mini-sessions (think Easter, lemonade stands, Christmas). It looks easy, you list a few dates, some cutesy props and put your own kids in the pics to sell them and BAM! The slots are all filled within 24 hours and you've made a pretty penny. Except there is a LOT of marketing, a huge following and client base to draw from and they aren't as easy as they look!
Be different, be unique, be yourself. People will book you because they love your work, yes. But if you are a fake and copying others, people will catch on. Your clients want to get to know you, they will love you. Bring something new to the table to set yourself apart from the others and you will stand out and be profitable for it.