As a small business owner, transitioning to a one-man show can be both eye opening and exhausting. Your business is your passion, and it's incredibly easy to begin working 60-hour weeks without hesitation. With your mind running a million miles a minute, being pulled in a hundred different directions—you'll slowly begin to become disorganized, burnt out, and even less productive if you're not careful. Over the course of the last six months, I've put together some strategies to aid in my own organization, time management and keys to success as a (new) small business owner.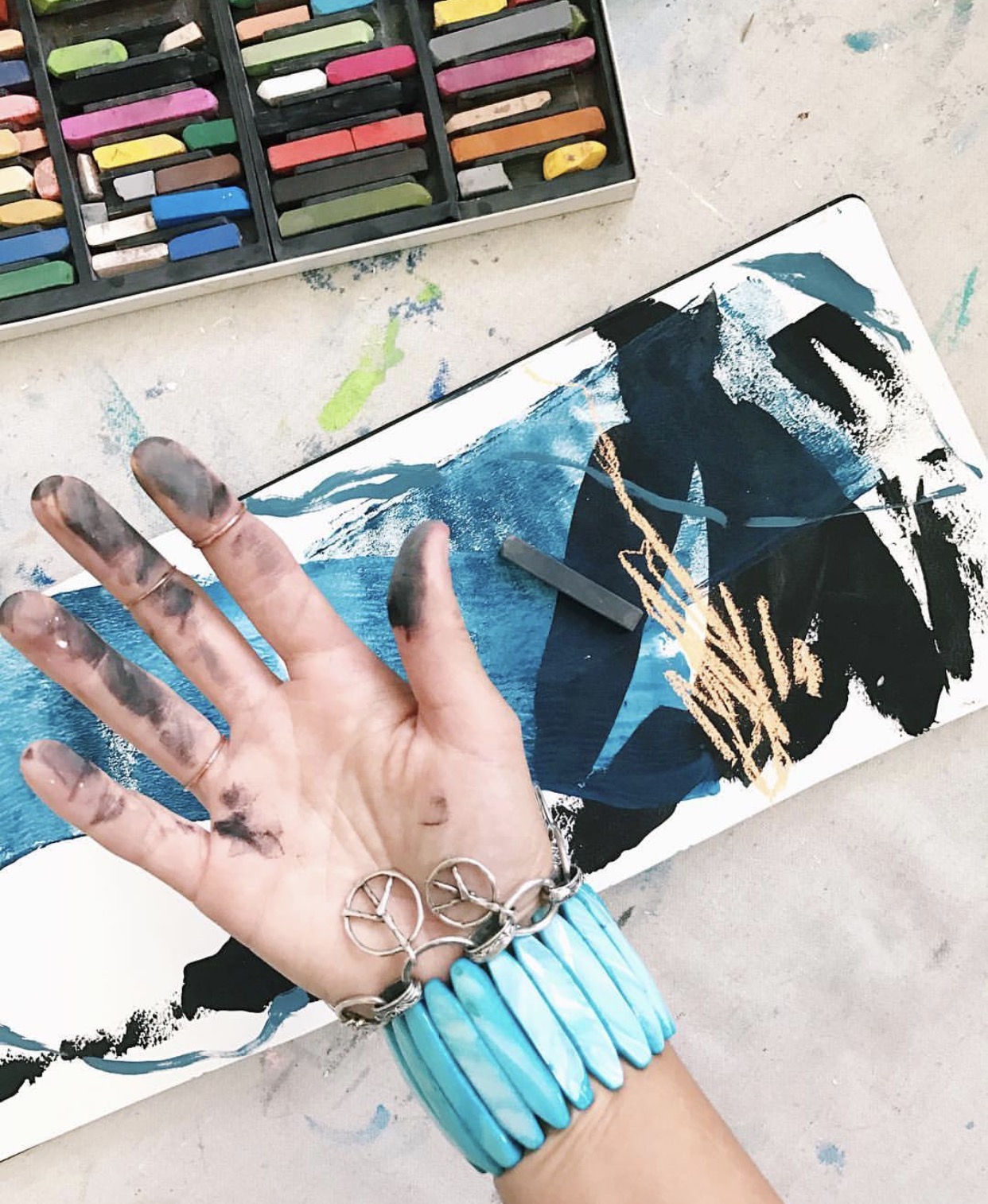 Clock in and Out
First things first, let's begin to keep track of time. Any other job you've had, you had set hours you were paid for—why should this be any different? Working from sun up to sun down isn't always the worst choice when trying to get your business off the ground. However, if you begin to keep track, you may realize you're also wasting time in the wrong areas. There are plenty of apps out there that can help you manage your time and keep track of the hours you are working.
Set a schedule
The more you learn as an entrepreneur, the more you realize there's always more you could be doing to better yourself. It's about so much more than just your product- no matter what industry you're in. Your business demands focus in all areas. Setting a weekly schedule that you actually stick to can create such growth in productivity and success. (Spreadsheets are your friend here!) Each day of the week, slot an amount of time for specific content. Over time, you can experiment and change this schedule to fit your needs.
Find Your Time
Despite common entrepreneur beliefs, it is impossible for us to be productive 24 hours of the day. There are times in the day that our minds are able to focus better than others. Begin to reflect on this thought and make note of what works best for you, and LISTEN to your body!
In college, I always found I was most creative at night. I could head into my studio at 10pm in the pitch black and work until dawn. Five years later, my productivity has completely changed. I now work best early in the morning (with a large cup of coffee, of course) and find it so ironic that I pushed myself into misery just because I was set in my ways! Place your energy where you need it when your body is ready to give.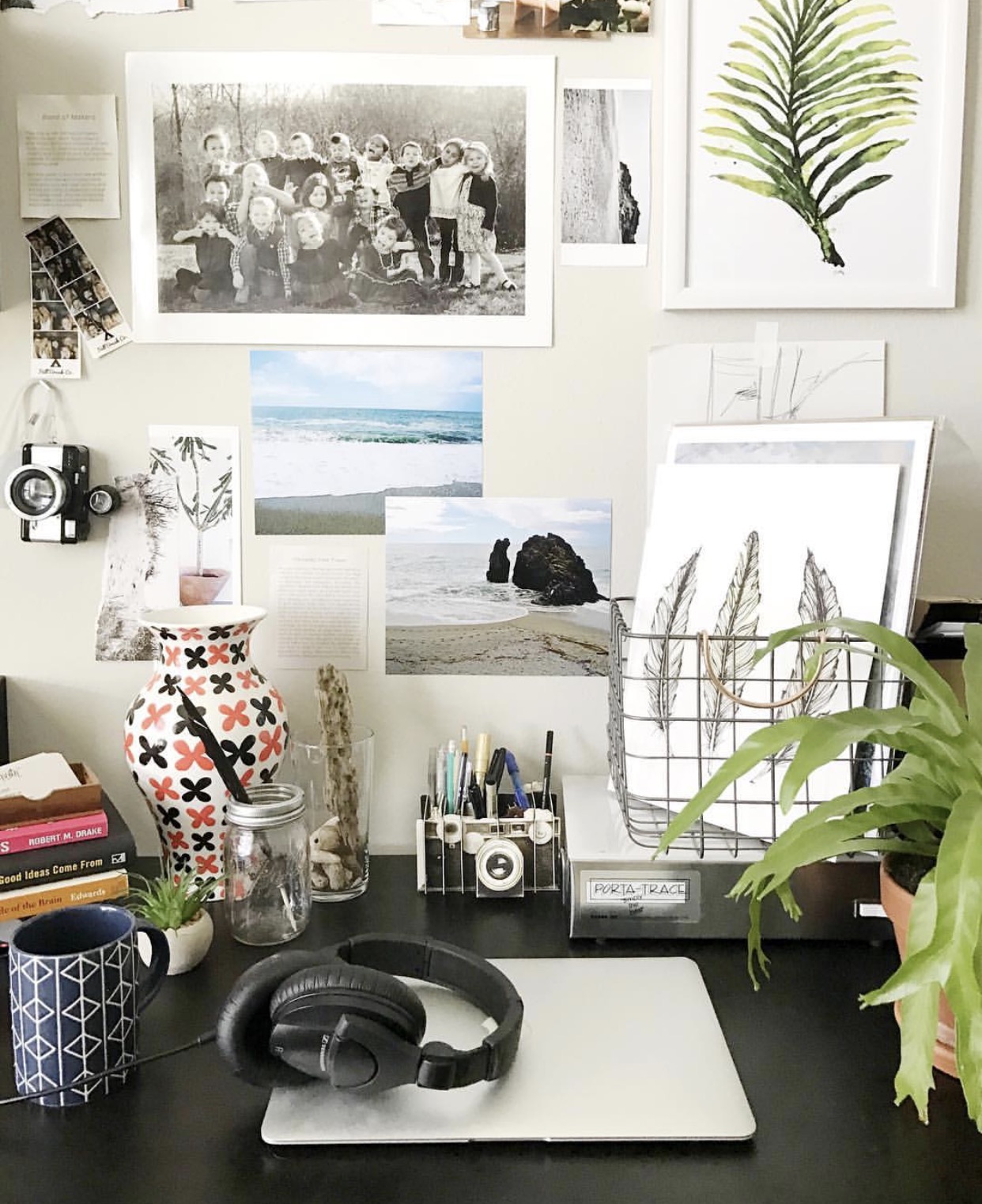 Set goals
This may be one of the most essential lessons I have learned to date. GOALS SETTING, GOAL SETTING, GOAL SETTING! You can start small and work your way up, there is no right or wrong way to set standards for yourself and your business.
Planners + journals can be so beneficial in this process. Writing each goal down holds you accountable, makes you push yourself. Writing three goals for each day works wonders. It doesn't matter how small or large, write three at the beginning of each day. You'll be amazed at how much you accomplish AND how incredible you feel!
I recommend first starting by creating monthly goals and yearly goals. Once those are developed, you can create your small daily goals to slowly work towards those larger accomplishments. Example: If my monthly goal is to have my work placed in a new gallery collection; I may orientate my goals to creating new work, researching galleries in my area, building my artist CV and drafting proposals.
Cut Distractions
As your own boss, sometimes it's easy to convince yourself that working from home will be your most effective place for new ideas, projects and productivity. This isn't always the case. Home, for most of us, is often a place of comfort. Coziness. Distraction. While writing this blog post in the comfort of my home office—I've stopped four times. Did the dishes, folded laundry, even began rearranging the frames on my bedroom wall? (How did I even get here?)
Our brain can easily create diversion in a place of comfort, which not only makes you work longer than needed—but may influence the potential of your project as well. Removing yourself from comfort and into new places has the potential to heighten focus and inspiration. Whether it's a café down the street, public library, park, artist studio…find a place that allows you to focus on what needs to be accomplished!