Discover how to craft effective invoice email templates that ensure quicker payments and keep clients up-to-date with their account status.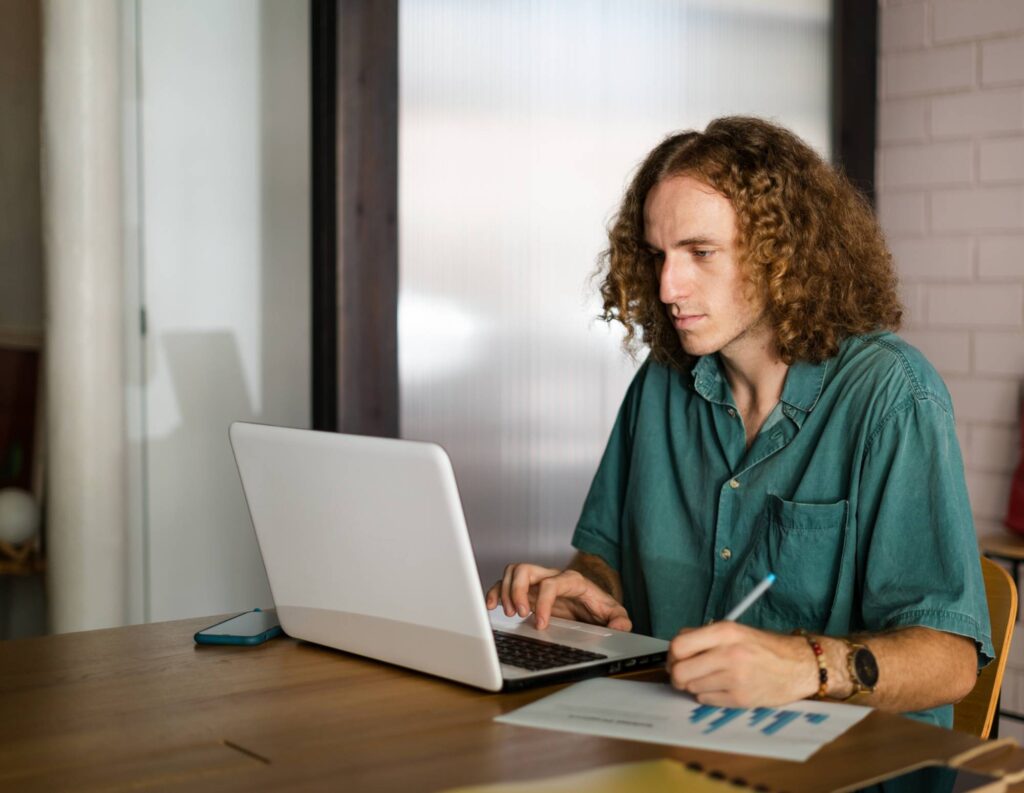 When sending online invoices, it isn't always clear what to include. Do you keep it strictly formal or add a bit of your personality? What information needs to be there other than the invoice amount and due date?
Even though it seems like such a simple step in every project, learning how to write an invoice email can help protect you from late payments and confusion. With the right email template and online payment software, you can make sure you're making it easy for your clients to pay online seamlessly and quickly. 
Jump to:
What should an invoice email include?
In general, every invoice email template should include the following:
An email subject line with the invoice, due date, and product/service
A greeting with a salutation to personalize your interaction
Invoice details within the body of the email, including the invoice number, due date, service provided, payment terms, payment methods, and contact details
A conclusion that expresses appreciation for the opportunity to work with them now and in the future
A professional email signature with your name, title, and any contact information
Pro tip
Use HoneyBook's invoice email templates to fast-track your payment process. Add the templates to your HoneyBook account and customize them in minutes to begin sending them to your clients. You can also use invoice templates to keep everything consistent and professional.
3 invoice email examples 
Using an effective template is more than just a routine step in the invoicing process. An effective invoice email template can decrease the occurrence of late or unpaid invoices and bolster the efficiency of your overall accounting process. Here are some email invoice templates to get you started on the right foot.
Initial invoice email
Copy/paste template:
Initial invoice email
Subject: Invoice [invoice number] for [Services provided] due [Due date]
Dear [Recipient Name],
I hope this email finds you well. Attached is Invoice #12345 for the services/products provided on [Date]. The total amount due is [amount] and is kindly requested by [Due Date].
You're welcome to make your payment using [payment methods].
Should you have any questions or need further clarification about the invoice, please don't hesitate to reach out to me at [your email] or [your phone number].
I greatly appreciate your business and look forward to our continued collaboration.
Kind regards,
[Your Name]
[Your Company Name]
Follow-up invoice email
Copy/paste template:
Follow-up invoice email
Subject: Reminder: Invoice [invoice number] from [Your Company Name] due on [Due Date]
Dear [Recipient Name],
I trust you're doing well. I wanted to offer a friendly reminder regarding [invoice number], which was sent to you on [Date Sent]. The payment deadline is approaching on [Due Date], and the total outstanding amount is [amount due].
You can process your payment using [payment methods].
If you encounter any issues or have questions, please let me know how I can help.
Thanks in advance for ensuring this matter is settled promptly.
Best regards,
[Your Name]
[Your Company Name]
Past-due invoice email
Copy/paste template:
Past-due invoice email
Subject: Overdue Invoice [invoice number] from [Your Company Name]
Dear [Recipient Name],
I hope all is well. I'm reaching out to notify you that Invoice #12345, originally sent on [Date Sent], is now overdue. The total amount of [amount] was due on [Due Date].
If this has been an oversight, kindly process the payment at your earliest convenience. Remember, you can make your payment through [payment methods].
If there are any issues or concerns, please inform me. [Your Company Name] aims to ensure a clear and hassle-free payment process for all clients.
Thank you for attending to this matter promptly.
Regards,
[Your Name]
[Your Company Name]
Why use an invoice email template?
Using invoice email templates isn't just about speed or simplicity—it's about building consistency, professionalism, and a smooth invoicing process. Here's a closer look:
Consistency and professionalism: An invoice email template provides every client with an easy-to-understand and professional-looking email. This consistency helps to build trust and credibility with your clients.
Efficiency and time-saving: Crafting a perfect email every time is tedious and time-consuming. With a ready-to-use template, all you need to do is fill in the specifics, and you can save hours in the long run.
Error minimization: The chances of missing out on essential details or making errors decrease significantly with templates. Once you've perfected your template, you can trust it to deliver the right information every time.
There are two ways you can use your email invoice templates.
Manually: If you're sending your invoices via regular email, craft a template in your drafts or notes. Whenever you need to send an invoice, copy the template, fill in the specific details, and you're good to go.
Through invoicing software: Most modern invoicing software comes with the option to customize your email template. Once set up, the software will automatically draft an email based on your template with the correct details every time you generate an invoice. Some software even allows for automated sending, making the process even more hands-off.
8 tips to keep in mind when sending your invoice via email
Whether you're using email invoice templates or crafting a message from scratch, certain nuances can make all the difference. Here are some valuable tips to help you create an email invoice template that offers clarity and professionalism, fits your brand, and promotes action from your clients.
1. Prevent surprises with transparent pricing
Your pricing structure needs to be communicated upfront and with as much transparency as possible. Ideally, the pricing that's in your invoice email should be the exact same as what your client already selected and agreed on.
If there have been any changes made to your policies or pricing, or if there have been adjustments made to the project, you need to make that clear and give your clients ample time to understand the changes.
Even if you've already communicated what goes into your pricing, be sure to reiterate it in your invoice email as well. Your clients will especially appreciate an itemized breakdown of your packages or services.
CEO and founder of Winlt, Ouriel Lemmel, says, "Communicating your pricing transparently and noting differences in expectations in a timely manner will help to prevent uncomfortable issues. No one wants to feel surprised when receiving a note for payment from you. It should always be expected or you will decrease trust and loyalty in your working relationships."
2. Prioritize the information in the email subject line
Include the most important information from your invoice in the subject line to be sure that your clients can find you easily and know what to expect upon opening. This might include the invoice due date, invoice number, or amount due.
A strong subject line lessens the possibility of clients skimming past you in their email scroll or not being able to identify what it is as soon as it appears in their inbox. Subject lines also help people vet scam emails, and clients are 29% more likely to open distinctly personalized emails.
3. Make sure your email is always on time
The timeliness of your email will impact your professionalism and communication. Your clients have expectations for the type of support they're looking for from you, and adhering to those expectations will make them feel more energized to work with you and pay you on time.
Sending them an invoice just a few days before it's due may leave a negative feeling. They may feel surprised, and you don't want to run the risk of creating a poor client experience. Instead, your invoice email should be expected and punctual.
4. Use instinctual formatting
Clarity and conciseness are always appreciated when receiving an invoice. Your clients should be able to scan the content quickly and immediately grasp the essentials, such as:
How much they owe
The due date
How to make the payment
Using instinctual formatting plays a vital role in achieving this. Bullet points, bolded text, or highlighted sections can emphasize important information without burying it in lengthy paragraphs. While it's vital to maintain professionalism, it's equally important to avoid fluff or overly complex wording. Remember, the goal is to provide clients with a straightforward roadmap to completing their payments.
In addition, while adding a personal touch is nice for branding and overall personality, always prioritize the most essential information. Striking the right balance here can make the invoicing process feel both professional and personal for your clients.
5. Be polite yet firm
Sending your invoice is part of your client and brand experience, so you don't want to lose your personality. However, invoicing is also one of the most important parts of your business, and it should be treated as such.
Incorporate your personality in your greeting and signature to stay polite, but make sure your language is firm as you get into your invoice due date and payment terms.
For some independent business owners (especially those who are just starting out), it may feel awkward to ask for payment. But just remember that your clients have ample time to agree to everything before they sign your online contract. If you're communicating properly, the invoice should be no surprise.
It's also wise to mention your late payment terms within the invoice email so your clients understand that they need to pay on time and what the consequences are if they don't. Reiterating your business terms isn't rude; it's professional, and your client will understand completely.
6. Don't neglect personalization
Personalizing your content for your clients boosts engagement and satisfaction while making the process feel less transactional and cold. Your brand has a distinct voice that makes you stand out, as do the clients you're working with.
Within your subject line or email intro, be sure to use the client's name (spelled correctly). You can also start the email with a brief sentence about how you're excited to work with them on their specific project. Even this little bit of personalization goes a long way to show that you care about their business beyond the payment they're providing.
7. Build in payment reminders
Unfortunately, late payments will sometimes happen. Being proactive about forgetful clients or unexpected events will save you time and money in the long run. Sometimes, clients forget about an email they've opened, or they're struggling to manage their financial accounts. It's also possible for emails to end up in the spam folder or get lost amidst all the others in their inbox.
To ensure you receive payment on time, send scheduled notifications to remind clients to pay leading up to their due date. Consider sending an invoice payment reminder one to two weeks before the payment is due. When you send the reminders, include the online invoice again and all the same information you included in your first email.
It's also a good idea to consider enforcing past-due penalties to protect yourself, which you can include in your online contracts for clients to read before the first payment is due. If you decide to use past-due penalties, be sure to reiterate this to clients in the initial invoice email.
8. Use invoicing or accounting software to improve your invoicing process
It's said so often because it's true — time is money. It's not just about getting things done but about getting them done smartly, quickly, and consistently. This is where invoicing software comes into play, offering a transformative solution for businesses of all sizes.
Invoicing software, like HoneyBook, is more than just a platform for creating bills. It's an entire ecosystem designed to enhance your invoicing process. It eliminates the repetitive task of drafting emails for every client.
With HoneyBook, you can save all your invoice email templates in one place. Whenever there's a new client or project, you don't have to start from scratch. Instead, the automation capabilities let you plug in each client's specific information, making the process not only faster but also error-free.
In addition, automation reduces the likelihood of missing out on sending crucial invoice emails, especially when juggling multiple clients. This consistent communication helps to maintain a steady cash flow and reinforces your professionalism.
Why small businesses need effective invoice emails
Writing an invoice email is just one part of learning how to send invoices that get you paid. Though it's such a small step, an effective invoice process can get you paid faster, smooth out your cash flow, and improve your overall client satisfaction.
And you don't have to spend a ton of effort putting it all together! With HoneyBook, you can manage all of the payment tasks outlined above: use invoice templates that allow online payment, schedule payment reminders, automate due date reminders, collect payments, and more.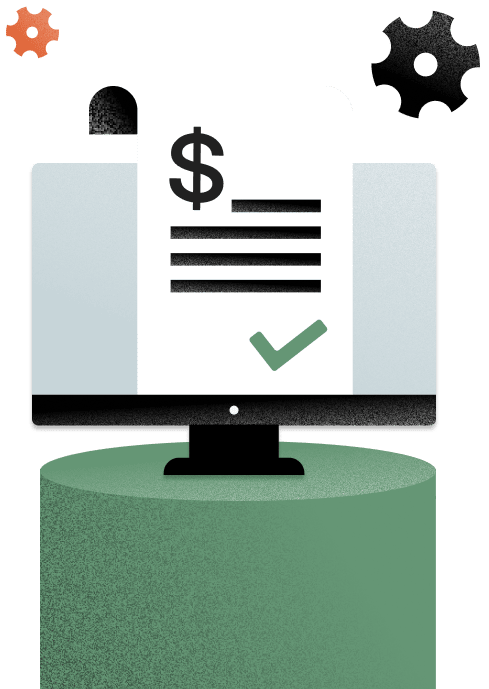 90% of HoneyBook invoices are paid on time or early.