A client onboarding questionnaire is a helpful tool to gather information at the start of every project. Learn some best practices for creating one and download our free template to get started!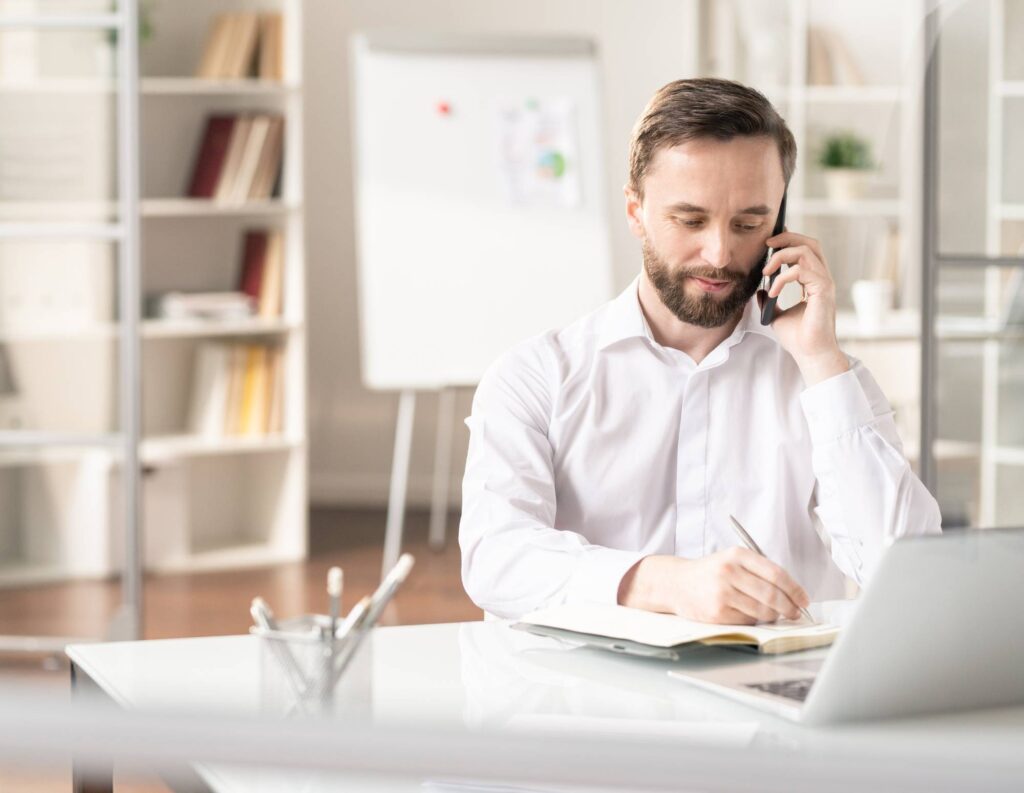 New clients? Great. Is your client onboarding questionnaire up to the task?
Client onboarding is when you make sure everyone's on the same page, address any additional queries, and outline what happens from that point onward. Obviously, a lot of due diligence and trust-building happens at this stage, so much so that onboarding is going to set the tone for the business relationship in general.
A lot rests on the processes and tools you use during this time, such as the client onboarding questionnaire and how you design it. In fact, 90% of clients feel that companies could stand to improve their onboarding process.
Jump To: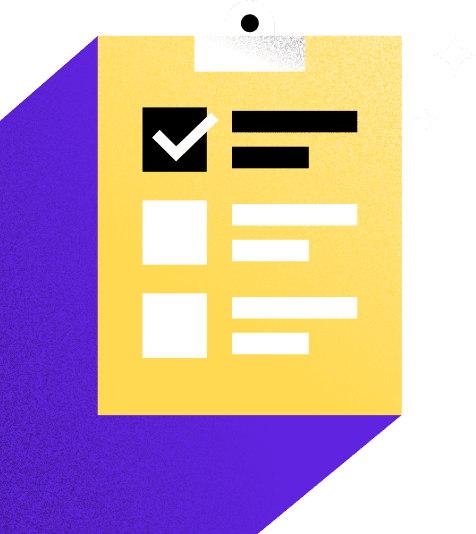 Get the client onboarding questionnaire.
The client onboarding process and the all-important questionnaire
The client onboarding workflow for many companies consists of welcoming the new client to the business with a client welcome packet, asking more specific questions than what was gathered during the initial inquiry, and then outlining the next steps for project work. Of course, the details within each step are generally more nuanced and customized for the business.
The questionnaire comes early in the process when you onboard new clients because it is a singular tool that collects invaluable information regarding:
Client information, like background, technical details, and compliance requirements, which depend on the geographic location and industry (think data protection law in the EU or Health Insurance Portability and Accountability Act for healthcare-related businesses in the US)
Client objectives and needs
Supporting documents like brand profiles, company processes, reports, and more
Depending on the business and project, a client onboarding questionnaire can perform all of this in one go. It should also be easy to use and should fully represent your brand to continue establishing an excellent client experience.
Best practices for client background questions and questionnaire design
Obviously, the questions themselves are key. Your questionnaire design and its ease of use, however, will dictate how successful it will be in serving its purpose and representing your brand. It only takes three negative experiences with a customer service department for 92% of clients to find a new company.
Sending PDFs to be updated back and forth is a huge no-no—there are a variety of ways to create better experiences. HoneyBook, for instance, lets members create interactive questionnaires that clients can fill out immediately.
In terms of maximizing questionnaire usability, always remember to:
Add context even when you don't think it's needed. It's faster if everything is spelled out. Be sure to drop in instructions or examples inside your questionnaire to help guide clients. You're asking the questions– not the other way around.
Remind clients to be brief and succinct. Avoid overly long responses and make the experience quick and easy for your clients. Design the questionnaire with the appropriate answer options (multiple choice, multiple select, or short fields). Try to avoid open-answer questions unless it's relevant.
Add convenient options where possible. Allow them to enter answers, add a link, or attach files all in one question, if applicable.
Design questions so they don't take much time to answer. Some open-ended questions may cause clients to overthink when formulated incorrectly. Provide guidance by quantifying ("What are the three to five…?") or qualifying ("What's the most…?") questions.
Send the questionnaire to someone who can answer all the questions. Don't send it to a contact person who needs to go through several people across multiple departments to answer it.
Add a clear due date in your communications and the questionnaire itself. It ensures the client's time is not wasted.
Make sure everything in the questionnaire is accessible and readable. Avoid accidentally sending a form that doesn't grant users access or a draft version instead of a final copy. Also, be sure that the design includes contrasting colors and readable font size.
As for the actual questions, below is a template to get you started.
Creating your questionnaire—and a template for inspiration
These questions will help you to collect the information that you need from your client with an onboarding questionnaire: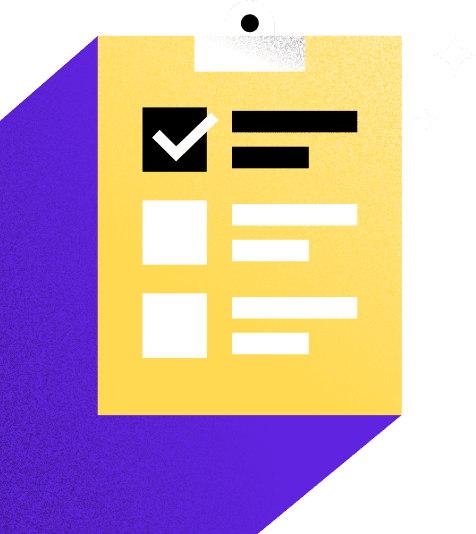 Get the client onboarding questionnaire.
Client information
Who's the primary and secondary point of contact at your business? What are the best ways to contact them and how?
What are your business address and official contact details?
What are your website URL and relevant business and social media profile links?
Are there any supporting documents you need us to keep and maintain? If so, please attach them here:
Do you need to share any account access with us? Please add all relevant credentials here (or upload a document containing the same):
A caveat on that last question: Your business or relationship may require more data security than a questionnaire can provide. In this case, you may want to drop in specific instructions for how your clients can provide confidential information and credentials securely.
Marketing messaging and branding information
What are your brand's mission and vision?
What are your short and long-term goals as a company?
Who are your main three to five competitors? What are the key differences between your brand and theirs?
Who's your target audience? Please describe in detail the profile/persona of your ideal customer, add a link to a document for your customer profile or persona, or attach the file:
What are the geographic markets and languages of your target audience?
How is your brand solving your target audience's problem? What is your primary value proposition?
Please share existing brand style guidelines or a link to a document with access granted (or attach documents here):
Please attach high-res versions of your logo in all its current formats and styles, as well as official fonts used by your brand (or add a link to an online folder/zip file with access granted):
Project-specific information
What are your primary objectives for this project?
What specific metrics and frameworks can we use to measure success for this project?
What's your budget for this project?
What's the specific timeframe you have in mind for how long this project will take?
Have you previously tackled a similar project, either in-house or with another provider or partner? If so, please briefly tell us about the company, the project, and the results.
What elements for this project will you need from us, and what can we expect to come from in-house?
Business-oriented and general information
How often would you like to receive updated project reports?
How did you find out about us?
Why did you select us for this project?
What excites you most about working with us on this project?
Aside from meeting your desired goals for the project, what can we do to ensure that this relationship becomes satisfactory for you?
Is there anything else you would like to add (or any links or documents you would like to attach, and if so, please briefly explain what they are for)?
Ask the right questions with HoneyBook
Now put all of that together, and top it off with a few finishing touches:
Provide additional context for each question
Remind users to be brief where applicable
Add notes that they can instead add links (with reminders to open access) or attach files if they like
Remember: keep providing excellent user experiences by following an onboarding checklist! And if you need a little help, HoneyBook can get you sorted.
Using HoneyBook, you can create a custom onboarding questionnaire template for all of your clients that you're able to quickly personalize and send with each project. Templatizing the process will help you save time, and using HoneyBook's interactive questionnaires can make the experience much quicker for your clients as well.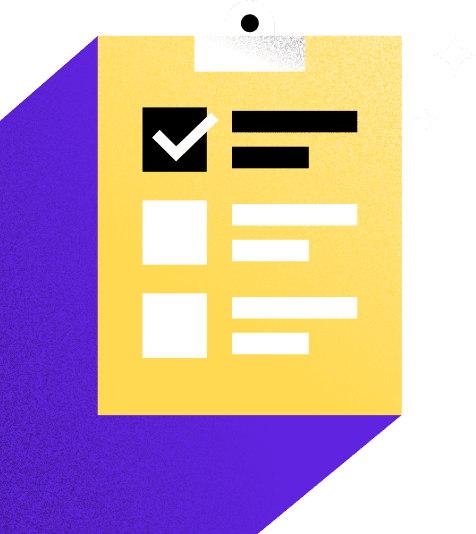 Download our guide to great first impressions.