Onboarding a new client may seem like just a way to get started, but creating a personalized customer experience with a client onboarding checklist can set both parties up for long-term success.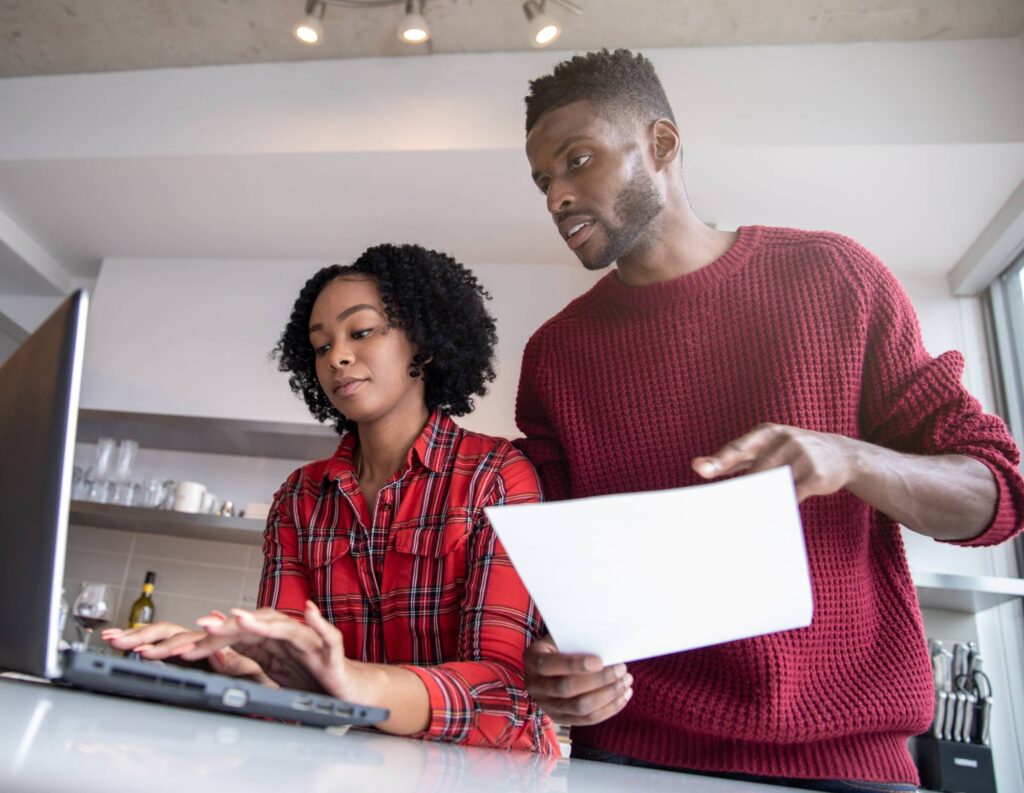 As an independent business owner, one of your most outstanding achievements is securing a new client. Yet once you're done celebrating—as you should—you already have another big to-do on your list: preparing for the process of client onboarding. While it might seem like just a routine meeting, onboarding is the beginning of your working relationship with this client, and the way you go about it can set you both up for long-term success.
Here, you'll learn how to approach onboarding effectively and what to include in your client onboarding checklist to ensure both parties are ready to start a project. So first, what exactly is onboarding?
Onboarding is the process you take to kick off a project with a client or partner. Through a client welcome packet and kickoff meeting, you'll want to cover all the basics, which can be as simple as introducing the staff members who will be supporting the client and showing them how to log into your software's client portal. Teaching your new client how to use what you offer is just the beginning, though.
What makes onboarding great isn't what you tell them but how the customer receives the information. Before making a client onboarding process checklist that centers around the information being exchanged, think about your customer's experience and factor that into your client onboarding template.
Jump to: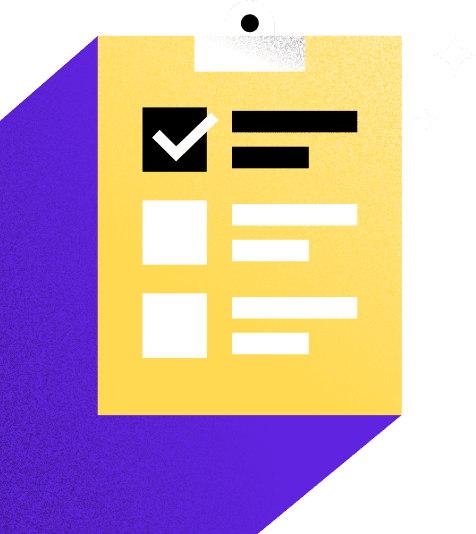 Get the client onboarding questionnaire.
Onboarding tips for improving the customer experience
It's easy to think that just because you were able to secure this client they'll be thrilled to get started. However, the period immediately after a big purchase is a vulnerable time. The first impression is crucial as your client observes two significant factors that will ultimately determine their satisfaction: your own likability and competence, or the likability and competence of your team members.
Think about it from the customer's perspective. They just decided to dedicate part of their budget to your product or service. As a result, a lousy onboarding experience can turn the relief they felt upon purchasing into buyer's remorse. Here are some tips to keep them excited about working with you:
Practice onboarding extensively: Your team should be able to onboard at a moment's notice without resorting to notes or leaving questions unanswered.
Understand your client's needs: If you start mentioning solutions that aren't relevant to your client, they'll start to doubt whether you know them at all.
Set aside a few minutes for small talk: Although you might feel the urge to get straight into all the technical details during an onboarding call, research shows that creating a personal connection first will benefit both parties.
During onboarding, focus on nurturing a relationship that encourages trust. Proving that their new service provider is friendly, approachable, and in tune with their goals and needs will influence the client's perception of that person throughout the working relationship.
What to include in your client onboarding checklist
Once you've decided on how you'll make your client feel comfortable and establish trust, you can get into the details of your onboarding checklist.
So what will you have to include to establish a good foundation without overwhelming your client? Let's separate your checklist into what happens before, during, and after your onboarding.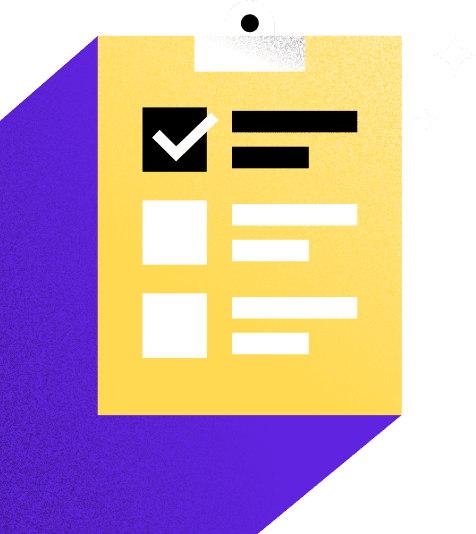 Get the client onboarding questionnaire.
Before the onboarding
Service selection: Guide the service-selection process with your client and help them choose the service or package that meets their needs.
Expectations: Remind your client what you're prepared to achieve as well as what you need from them. Outlining both ends of the working relationship early will prevent hurdles from arising later.
Payment terms: Discuss payment schedules, payment methods, and other contract-specific matters.
Booking: Have your client sign a contract and complete their deposit or first payment.
Internal meeting: Debrief all relevant team members on the client's needs, goals, and circumstances.
Administrative tasks: Add the client to your customer relationship management (CRM) system and organize your online workspace to prepare for the project. Using an all-in-one CRM system makes this simple. HoneyBook allows you to drop the client's name from the contact form directly into your pipeline.
During the onboarding
Start off right: Send an introduction email that welcomes the client to your business.
Welcome them: Send a branded welcome kit to your client, which may include all or some of your onboarding steps.
Gather info: Send a client onboarding questionnaire to gather the information you haven't received yet, such as login details, contact information, communication preferences, and more.
Gather media: Use a client intake form to request any media or documents you may need for your working relationship.
Get on the same page: Set expectations for communication frequency and channels.
Take them on a tour: Explain how to use your client portal step by step.
Tell them how to reach you: Provide a protocol for scheduling meetings outside of those built into the project.
Get on their calendar: Schedule a kickoff call to go through their questions.
Get acquainted: Introduce the team members (if any) your customer will be interacting with.
Show them what's next: Go through what they can expect following the onboarding process.
After the onboarding
Provide visuals: Send your onboarded client a copy of the material you used during your kickoff meeting so they can reference it anytime.
Show them what you're working with: Deliver quick wins for your customer to validate their trust in you by prioritizing the KPIs that are quickly achievable (perhaps you can increase awareness of their social posts or garner interest from a big public relations partner).
Delegate: Assign tasks to your team, as well as the client if you need more information related to the project.
Keep it tight-knit: Avoid handing the client off to too many team members, which can create relationship fatigue.
Make it easy: Automate canned emails that remind your client of key project dates and milestones, due dates for any homework they have, and reminders about your expectations.
Stay in communication: Remind the client of how they can reach out if they need additional support.
Get feedback: Build an onboarding survey to improve the client experience with every onboarding.
Streamline client onboarding with HoneyBook
Following an onboarding checklist for every single client can seem like it would create dozens of hours of work for you and your—already busy—team. But HoneyBook's clientflow management tool can help you automate the client onboarding process. What does this mean for your workload?
No more winging it
Create client welcome packets with your branding (more than a logo) and make sure your customer understands exactly who you are, which team members will be working hard to help them reach their goals, and how they'll execute the plan at hand. Contract and client onboarding templates will lead you through client management best practices as you gain experience.
Standardize the information you request
Instead of searching for, copying, pasting, and sending out the same email with a list of questions, HoneyBook allows your business to create custom questionnaires that will provide you with all the information you need.
Kick-off with a meeting scheduler
Skip the unnecessary back-and-forth about availability by using a meeting scheduler. Whether you're looking to meet in person or online, your session details will be saved, and your available times will be set for your client to choose from. It's intuitive to use and improves the client experience, giving your customer that breath of relief as they prepare to start working with you.
Automate without losing control
Some things are better automated. After all, who has the time to remember when to request payments, send documents, or manually send routine emails? Automate what you need without losing control. You'll get a notification to approve automated actions so you know what's going on, even if you're not pulling the strings yourself.
Personalize your client onboarding checklist
Ready to onboard your next customer? Now you know what makes the difference between a high-quality onboarding process and one that sparks buyer's remorse in your new customer. As you prepare to start working with clients, remember to prioritize your customer onboarding experience above all and go through your client onboarding checklist for a successful first meeting. You can even add some personal touches that make your small business stand out.
If you're looking for a hand, consider a client management tool that facilitates every step of the client onboarding process. You'll focus on the work you're meant to do while your tools do the boring parts for you.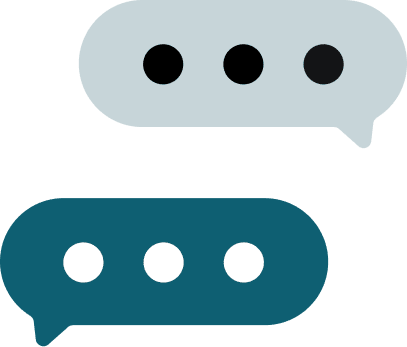 Ensure consistent communication
Use HoneyBook to manage all of your client communication in one place.