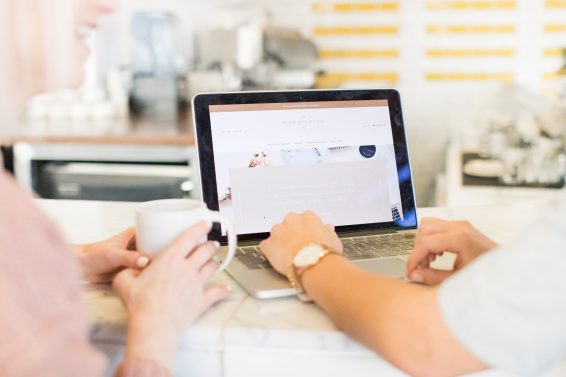 Whether you're just launching your brand or you're a veteran in the industry, it's always important to have an amazing About Page on your website. Why? Well, new people are discovering you and your business every day and they need a place to get all the facts.
An About Page is more than just a picture and a small bio blurb. It should be a living and breathing page on your website that evolves just like you and your business. The About Page is where you wow your audience with your business expertise and keep them up to date with your accomplishments.
Here are five tips to creating an outstanding About Page on your website:
A Great Photo Of You

No matter what kind of work you create, as the business owner and face of the business, you should always have a high-quality photo of yourself on the About Page. This photo should be a portrait style photo of you, front-facing looking and feeling your best. Take the sunglasses off, take away any distractions and let the photo showcase you in your best light. Check out "Yes, You Need Great Photos of Yourself If You're Running a Solo Business" for more.

Who You Are

Your reader is here because they want to learn more about you, so tell them your story! A brief paragraph talking about what you do, how you got to where you are and what services you can provide is imperative. This is also a great place to include your mission statement and what sets you and your business apart. Be sure to include your name and location in this section as well.
Portfolio & Press

Whether you're a photographer, web designer, or blogger, showcasing examples of your best work and recent press is a great way to demonstrate what it is you do best to new clients. This is also a great opportunity to link internally to past projects and collaborations to help boost your SEO. Including press coverage is also a great way to highlight your professional credibility and quality of work. Use this section to highlight your accomplishments and present your best self!
A Call To Action

Include some sort of call to action that is relevant for your business. This can be a simple contact form for new inquiries or a "subscribe now" call to action to capture new readers and clients.
Ongoing Maintenance

It's important to maintain your About Page. It shouldn't be a one and done part of your website. Your projects should be updated so that they reflect your current work history, links should be checked to ensure they're working properly and be sure to update your business location should you move. The same goes for your photo, this should be updated to reflect what you, the business owner, really looks like!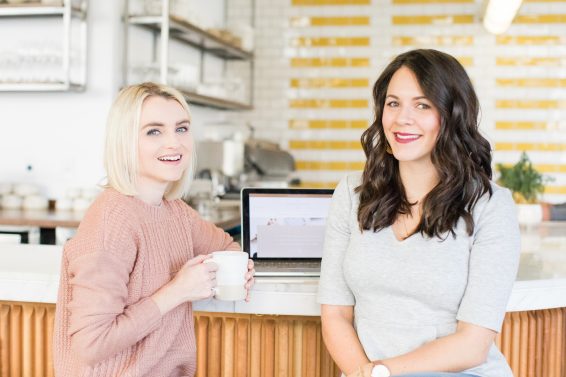 The Blog Societies was founded by lifestyle bloggers Cathy Peshek and Jessica Camerata to create a community for influencers to unlock the resources, connections and tools they need to grow their blogs into successful businesses. The Blog Societies host an annual TBS Conference that connects members with top brands and hosts hands-on workshops with industry leaders. This year's event will be held in Atlanta, Georgia, August 9 through 11, 2018. TBScon is exclusive to members, however, they have released a handful of tickets for HoneyBook and Rising Tide Society members for the 2018 event! Use code TBSlovesHB and get your tickets.
Learn more and grow your business with HoneyBook's all-in-one crm for freelancers.