As a consultant, you need the right tools to help you manage your business, grow, and scale with less work on your plate. With a consulting CRM, you can do it all and work more efficiently.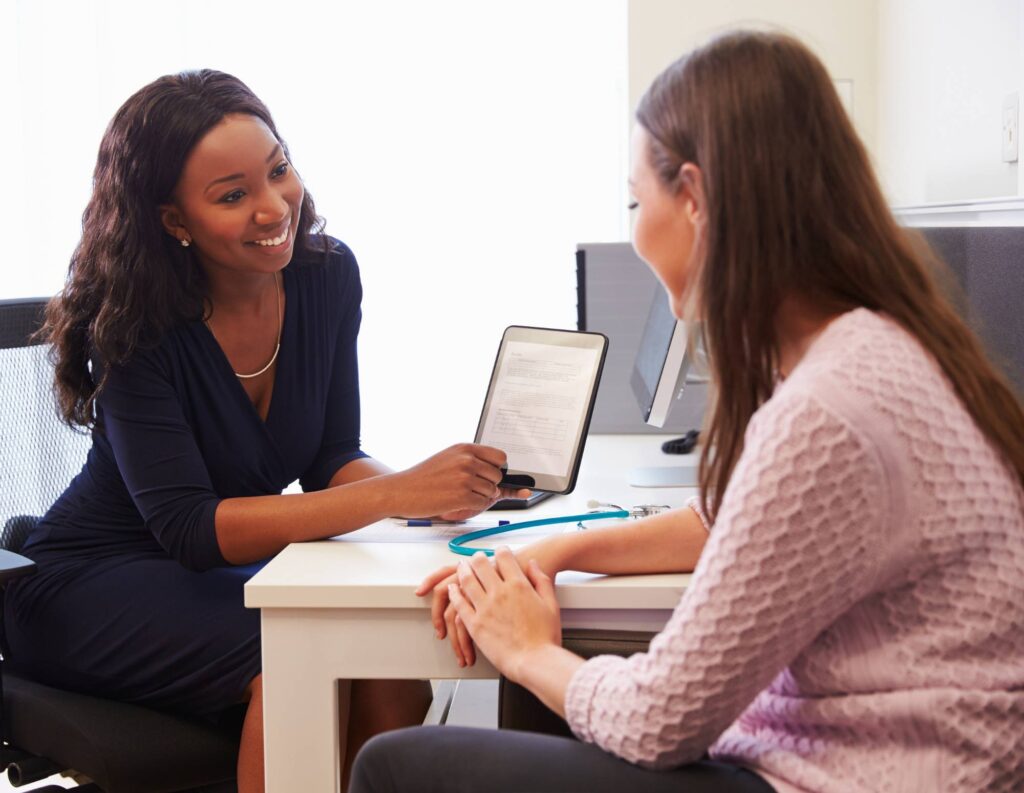 You'll face numerous challenges as an independent or freelance consultant. Everything from chasing down overdue invoices to properly screening and responding to new client requests can add hours upon hours to your weekly schedule. Every moment spent tackling business management is time not engaged in client work.
Customer relationship management tools (CRMs) are an effective solution to most of the common business management problems you'll face as a freelance consultant. But which consulting CRM is the right one to choose? Which one will benefit you the most? Dive into the different options out there to take your consulting business to the next level. 
Jump to: 
What is a consulting CRM?
"CRM" stands for customer relationship management. As a freelance consultant, it's the very essence of what you do. Every time you interact with a client, perform a service, or research and deliver a report for actionable recommendations, you're managing that client relationship.
Still, client relationship management is more than just providing an excellent service. It's also in how effectively you record and follow-up on all parts of that relationship in ways that ensure a steady and positive flow of communication between you and your clients.
Strong and effective communication is one of the best strategies in any consultant's bag of tricks that help win over clients and land more referrals. It's also one of the hardest parts of the job, especially once you start growing your businesses and increasing your client list.
A fragmented or scattered approach to communication makes it nearly impossible to give clients the attention they deserve. Dropping the ball on this end could lead to strained business relationships or missed opportunities, something no consultant wants.
Business consulting expert David A. Fields puts it this way: "…consulting isn't about you; it's about them—the clients."
He also puts it another way: "The secret of delivering value to a client is in valuing the client."
When your personal business management starts to look like a mess, it slows everything else down. If clients don't hear from you when they need to and in the manner that best fits their needs, they'll take their business elsewhere. A frightening prospect, to be sure. That's the nature of competition in the consulting market.
Put relationships first with a consulting CRM tool
This is where the technology aspect of a consulting CRM comes into play. The way you communicate and the reasons you communicate with clients can be complicated. But good, efficient communication makes everyone happy.
Your client relationships span everything from invoicing to contract proposals to inbound marketing. There are dozens of single-purpose small business consultant software options that'll do the trick, but they're not commonly integrated to work together. 
Which consulting CRM is right for your small business?
Selecting the right CRM platform is pivotal for consultants, and in a landscape filled with options, we've explored the top contenders for consultants looking to elevate their client relationships.
Pipedrive
Pipedrive is a solid choice for consultants with its intuitive sales pipeline management and contact tracking features. While it offers great customization options, it may lack some of the client-focused features that are particularly appealing to consultants seeking a comprehensive solution.
HubSpot
HubSpot is renowned for its inbound marketing prowess and robust CRM capabilities. Consultants can benefit from its vast array of marketing tools and lead management, but it might feel a bit overwhelming for those who are running an independent business or freelancing and are primarily looking for a streamlined client experience.
Freshsales
Freshsales offers excellent lead scoring and email tracking functionalities for consultants. However, it might fall short in terms of all-in-one client management and workflow automation, areas where HoneyBook truly shines.
EngageBay
EngageBay is a cost-effective option that offers CRM, marketing automation, and customer support. However, when focusing on specialized features tailored for consultants, it may lack the finesse required to provide a seamless client journey.
HoneyBook
HoneyBook stands out as the top choice for consultants, thanks to its holistic approach to client management. It combines CRM, project management, invoicing, contract management and even the ability to accept online payments all in one user-friendly platform. Consultants love HoneyBook for its client-friendly interface, automated workflows, and the ability to create a professional and personalized client experience from start to finish, making it the premier CRM for consultants seeking a superior client-centric solution.
A closer look at HoneyBook
HoneyBook is the best CRM for consultants because it offers features that cover what most seasoned consultants identify as the primary struggles or issues that consultants encounter.
Just as you might do when you're entering a contract with a new client, let's start by identifying and talking through those key pain points.
What areas of your business management as an independent consultant do you find the most challenging to overcome? Depending on how long you've been operating your freelance consultant business, your answers may vary.
For example, the CEO of Alton Enterprises, Larry Alton, identifies 7 key areas he believes are the biggest challenges for starting a consulting business. These include:
Finding the right target audience
Building credibility
Finding your first client
Establishing consistent revenue
Differentiating yourself from the competition
Setting the right price
Scaling
HoneyBook can help you get more control over all of these issues; even intellectual property. As you clearly define your services and project scope with exceptional online contracts, both you and your clients will develop smooth and efficient interactions. And with HoneyBook's project tracking, you can follow each project phase in more detail.
Let's walk through some of the tools HoneyBook provides that help solve the biggest relationship and business management issues you face as an independent consultant.
Elevated and branded online invoicing
You can invoice in a number of different ways, although many consultants choose to either send a PDF or issue clients invoices using software applications.
HoneyBook's online invoice  software fits into the latter category. You can create invoices with your personal branding, and then send each invoice immediately or on a schedule. Clients can pay their invoices online through an online payment software using most credit cards (VISA, Discover, American Express, or Mastercard accepted), or through a direct bank transfer. 
Your client's secure payment screen in HoneyBook with autopay and gratuity options.
Hate chasing down clients for payment? Set up your HoneyBook invoicing to send an automatic payment reminder for upcoming and late payments.
With Honeybook's consulting CRM, you can also implement invoicing for recurring payments. This is an excellent option for long-term consulting contracts that allow you to bill the same amount at regular intervals.  
HoneyBook's invoicing tool makes it much easier to establish consistent revenue. The editable invoice templates will also build your credibility with the professional look and feel of the invoices, especially after you've inserted your personal branding.
You can also get a much better handle on your potential self-employment tax liabilities thanks to HoneyBook's data-based approach to payment tracking. Identify all of your incoming and outgoing payments with a solid paper trail, eliminating any guesswork you might have regarding how much you've earned.
Faster client onboarding
Don't spend every free moment writing responses to potential clients or former clients who are interested in new work. Respond quickly with HoneyBook's Automation tool.
This tool automatically responds to inquiry requests with responses you've designed ahead of time. Once you're ready to set up an online contract or send a proposal, the automation provides fast tools that let you quickly edit and send the contracts or proposals, reducing the time it takes to get from inquiry to signed contract.
Use the available templates to create the automation, then let HoneyBook's software do the work.
HoneyBook's Automation will let you send questionnaires to better understand the client's needs or brochures that give a more detailed explanation of your services. When both parties are ready to sign on the dotted line, HoneyBook incorporates digital contract signing (no fiddling with Adobe needed). 
This small business consulting CRM also provides a 3-in-1 proposal tool that includes a proposal template, a freelance consulting contract template, and an invoice template. Edit each one as necessary, or send documents you've already prepared. Set up your workflow to send the documents you want automatically to reduce the number of back-and-forth communications and accelerate the time it takes to close the deal.
Tools like HoneyBook's Automations are perfect for independent consultants who need to scale up. You can't spend your entire day responding to inquiries. Proper scaling means reducing how much additional paperwork and communication you engage in. Automating as many processes as possible quickly becomes an essential tool for growing businesses.
Powerful task management
What's worse for your client relationships: missing a scheduled meeting or failing to find time in your schedule for prospective clients? Either way, consultant businesses ride and fall through task management. Any interruption or failure on that end could damage your relationship with a client.
HoneyBook's consulting CRM has multiple tools that solve your biggest task management needs, including:
Time tracker
Task manager
Scheduling tool
Project status reminders
Communication notifications
Workflow status updates
Since HoneyBook also integrates with both Google Calendar and Calendly, you can get the full force of some of the best calendar services on the market using a single all-in-one business platform.
HoneyBook also makes it easy to receive inbound requests through lead-capturing tools. For example, you can easily create a contact form that embeds onto your website and updates you automatically through HoneyBook's platform. 
You can even install the Google Chrome extension to keep track of Gmail communications between yourself, your clients, or your leads. All project-related communications appear in your HoneyBook Activity Feed for quick referencing. 
Grow your consulting business with HoneyBook
Your clients deserve the best you can give. Maintaining bandwidth in your schedule is the best way to ensure you have the time and energy to give your clients the best service possible. Offering service with a smile is always a boon, but it's also important to step back and realize you can't spend your entire day responding to inquiries or chasing payments.
The best solution to scaling and growing your freelance consultant business is to employ the best consulting CRM on the market. HoneyBook will reduce the pressure as you scale, giving you the space you need to focus more attention on more direct client engagement.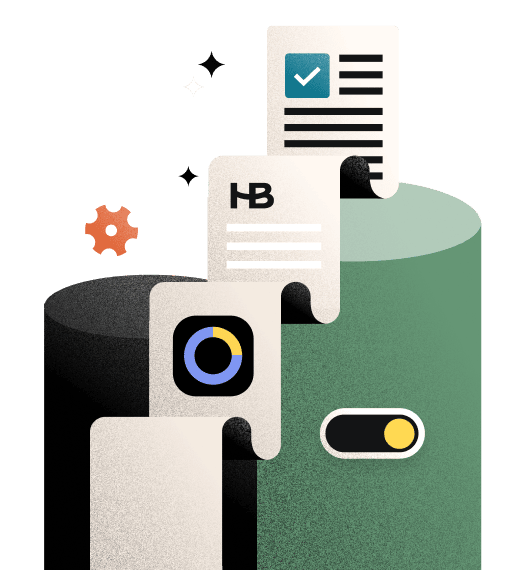 Centralize your client management
Capture leads, sell services, manage projects, and nurture client relationships from one platform.  All that and more with HoneyBook.