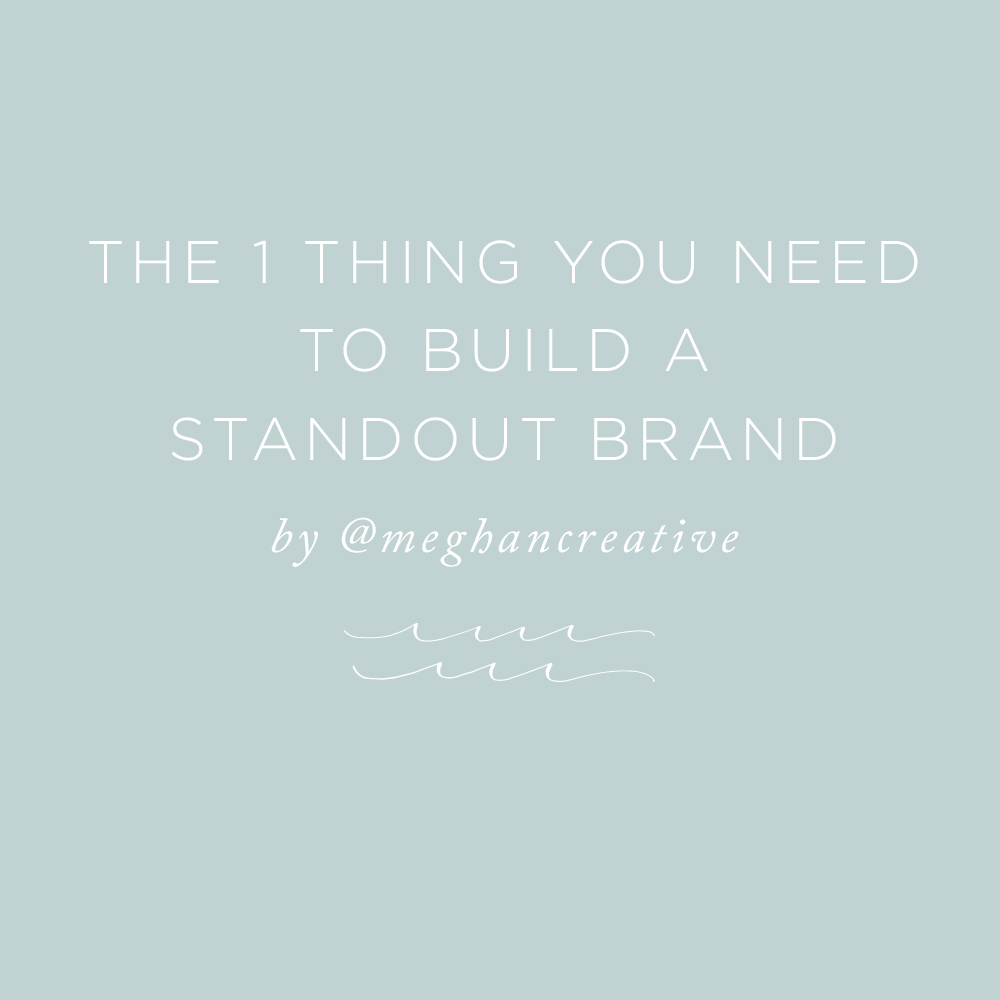 Branding is a word that gets tossed around the internet a lot these days. It's sort of like when you say a word so many times that it doesn't seem like a word anymore. Today I want to get clear on what branding is and how you can use it to stand out in your niche.
Imagine this: you're a coach with a comprehensive group program that you want to sell out. You've written a sales page, but you know the copy isn't quite powerful enough to drive those sign-ups. So, you've decided to hire a copywriter. You've narrowed it down to two– let's call them Alfalfa and Barley.
Alfalfa positions herself like this: "I'm a copywriter that works with creative entrepreneurs to craft sales copy that converts browsers to buyers." Not bad, right? Now, let's take a look at Barley.
Here's Barley's positioning statement: "Hey there, I'm Barley! If you're a creative entrepreneur looking for an easy-going wordsmith with a healthy respect for chocolate, then I'm your girl. I'll work with you to craft a sales page that sells like hot cakes." You see the difference?
Alfalfa uses the standard, formulaic positioning statement whereas Barley infuses hers with personality. This is the key.
What separates your business from every other business in your niche? The answer is simple… it's YOU. So here is my super basic formula for building a standout brand: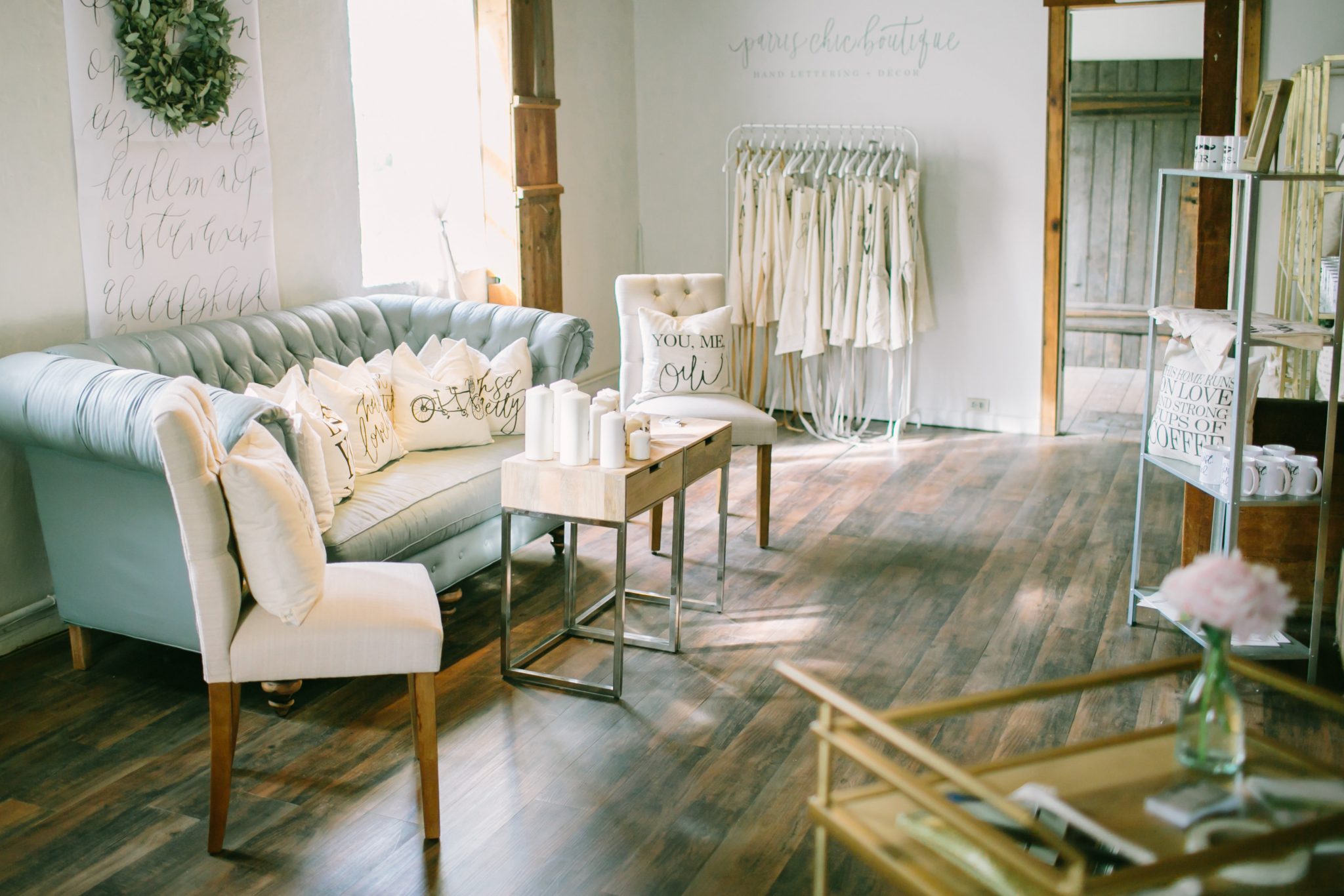 Positioning + Personality = Your Standout Brand
You might be thinking, "But how do I express my personality in a visual way?". I'm glad you asked. I've put together a list of resources below to help you gain insight into your personality quirks.
This is not a comprehensive list of resources, but a list of the ones that I've used and recommend. I encourage you to use at least 3 of these. This will allow you to see patterns emerging. Make note of the words or phrases that continue to pop up because these will become your core brand values.
The Resources
– 16 Personalities Test: This personality assessment is my favorite one on the list. It's a little bit longer than the others, but the results will leave you thinking, "this is exactly like me". The idea with this one is based on the standard Myers–Briggs assessment and classifies you into one of 16 types.
– Primary Archetype Test: Another archetype-based quiz, this one has 13 questions. What I love about this test is that the results apply specifically to personal branding. Cerries includes a list of visual and verbal manifestations of your personality.
– Solopreneur Sass Quiz: Although this is a very simple quiz with only seven questions, it's remarkably insightful. Take two minutes to run through this one– it'll be worth it.
– Natal Birth Chart: This one is a little unconventional, I'll admit. But, it's incredibly thorough and insightful. This resource generates a lot more data than you'll need for branding your business, so you'll need to skim through to find the relevant parts.
– 7 Personality Types: This test is based on an ancient system of 7 personality archetypes (warrior, king, scholar, server, sage, artisan, and priest). By determining your archetype in this way, you'll get closer to the motivating factors behind your behavior (or, your "why").
– Color code: This assessment works a little differently than all the rest because all of the questions you answer are related to your childhood relationships. According to their website, the results will tell you not only "what you do but why you do it".
– How to Fascinate: This 28 question quiz will determine your personality archetype (out of 49 possible archetypes). These archetypes are often used for personal branding because they point out what makes you different according to your strengths. The website likens your primary archetype to your "natural superpower".
The Analysis
After you've taken a few of these tests, analyzed your results, and have your list of 3-5 core brand values, it's time to put those words to work for your brand. For each of the words on your list, ask yourself the following questions:
– How does this contribute to my brand's voice and how can I infuse this into my copy?
– What does this look like, visually? It can help to search this word on Google Images or The Noun Project to kick start your imagination. (Bonus tip: make a mood board for each word)
– Where will this show up in my client processes or customer service lingo? How will I do things differently based on this core value? (This is a major one. This is how you really differentiate yourself from others in your niche).
– How will this show up on social media? Will it affect which platforms I use?
TLDR
Remember, the one thing that separates you from all of the other small business owners in your market, is you. It's still vital to have a solid understand of your target audience, but to build your online empire, you need to express yourself. There's no one else in the world exactly like you and that's a powerful branding tool.